If you're looking to upgrade your home office for your work-from-home needs, you can invest in the gear that you regularly use every day. We've rounded up 9 gadgets that you can consider adding to your Work from Home arsenal. Several of the listed items are actually on sale so you might want to take advantage of the good deals. Here's a quick overview
Work From Home Gadgets for Productivity
Slim Full HD 23.8 Monitor with Blue Light Protection
The Best Ergonomic Mouse
Full HD Web Camera
Standing Workstation
Laptop Stand
Headset with Clear Mic
Personal Fan
Wireless Keyboard
Smart TV
A Slim Full HD 23.8 Monitor with Blue Light Protection
One of the best upgrades you can do for your work-from-home station is to have a dedicated, slim, full HD monitor. It reduces the strain on your eyes because of the bigger display and it allows for you to have an over-all better experience. It's also a great way to view your favorite Netflix shows or YouTube videos. For this category, you might want to consider the Xiaomi Mi Monitor 1A. Functionally, it has a 23.8-inch Full HD IPS Display that delivers rich outstanding colors. It also has low blue light to reduce eye strain and it has a 178 degree wide viewing angle which is also great for gaming and watching movies. It also looks absolutely stunning. You can get one today for P10,854 (currently on sale from P16,281). Click here to buy it on Lazada.
The Best Ergonomic Mouse
The Logitech MX Master series is a multi-awarded & critically acclaimed ergonomic mouse. In a sentence, it's the best wireless mouse you can buy today. It's built to cradle your entire hand, ably support your wrist, and has multiple buttons that you can customize for gaming, editing, or productivity. It's a great investment if you're always in front of your computer. You can order one for P5,790. Click here to buy it on Lazada.
Upgrade Your Video Calls with a Full HD Web Camera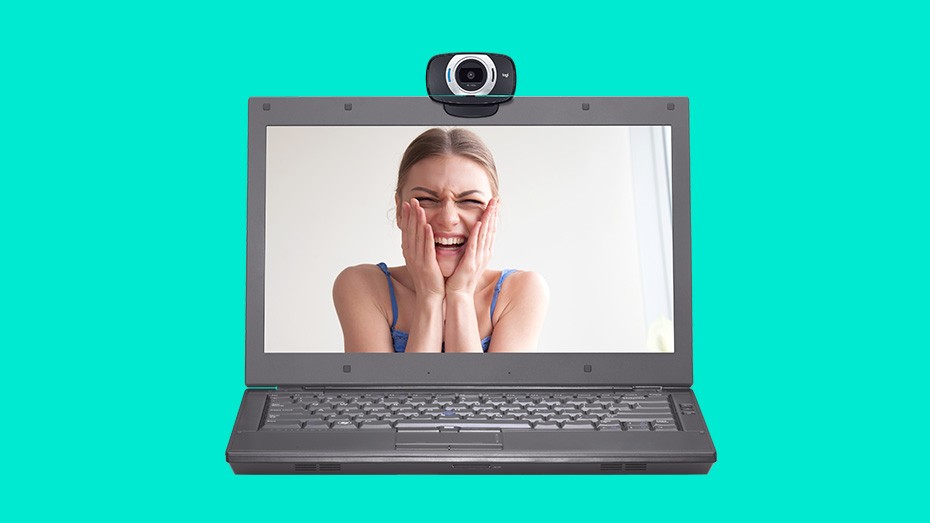 One of the best ways to immediately improve your WFH experience is to use a better web camera. The Logitech C615 is a portable, foldable, and able video camera that you can add to your WFH arsenal. It is optimized for streaming, can do Full HD at 30 fps, 720p at 60 fps, and has automatic low light correction. Oh, and it's one sale as of this writing. It usually goes for P3,900 but it's now being sold for just P3,585 on Lazada. Click here to order one from Lazada. They're now on stock (they were out of stock for a while).
A Standing Work Station to Keep You Fit and Healthy
A problem with the current lockdown situation is the lack of exercise for a lot of people. One way to remedy this is to keep your blood flowing and your muscles moving by switching to an adjustable standing desk. The Nifty Standing Desk is a portable work station tray that you can set on top of any desk. You can pop the lever for it to expand upwards and you can just stand up and work on your laptop. This used to sell for over P10,000 but it's now going for P6,995 on Lazada. Click here to buy it on Lazada.
A Laptop Stand to Level the View
If you're not comfortable with a standing desk, you still need to level your view so that you don't strain your neck and you don't slouch. One way to do it is to use a laptop stand raiser like the Yixun Laptop Riser Stand. It's made from high strength alloy and can fit 90% of laptops up to 17-inches (regardless of brand). It also smooth edges, silicone pads at the surface and bottom, and it's lightweight. Best of all, it's on 40% sale. It usually sells for P2,190 but it's now going for P1,261. Click here to buy it now.
A Versatile Headset with a Clear Mic and Awesome Headphones
The Logitech G433 is primarily built for high level professional gaming. It means that it delivers you the best sound quality possible and a very clear microphone. Both qualities are essential for having great video calls. It's also on sale, down to P4,995 from P5,980. Comes in different colors too! Click here to buy one.
A Fan Only Gives You the Cleanest Air Possible
You can upgrade your fan by switching to the Dyson Pure Cool Me. It's both a personal fan and an air purifier. This combo makes sure that you only get the best air quality possible as it has a fantastic filter that blocks allergens, dirt, dust particles, and other bad elements that are usually in your room. This one usually sells for P23,500 but it's on 15% sale right now. You can buy a unit for P19,975 while supplies last. Click here to buy it on Lazada while it's still on sale.
Wireless Charging Pad that Doubles as a Portable Power Bank!
If your smartphone has wireless charging capabilities, you need to experience wireless charging! One of the best charging solutions you can get is the Momax Powerbank Q Power Pro. Not only is it a wireless charging stand, but it's also a portable wireless charging power bank that you can bring with you. It's currently being sold for P2,990. Click here to buy.
Wireless and Portable Keyboard
If you connect your laptop to a bigger monitor, you have the option of using a separate keyboard to go with your mouse. One of the best portable and lightweight ones is the Logitech K380. It's a multi-device bluetooth keyboard that can work with your computer, tablet, and even your smartphone. It also sells for just P1,999. Click here to buy one.
A 40-inch Smart TV

If you want a bigger monitor to either watch videos, you might want to consider the DEVANT 40-inch Smart TV. It's selling for just P12,499 (Flash Sale, while Stocks Last). Click here to shop it on Lazada.
And those are just some of the items that you can consider! Did we miss anything? Let us know in the comments and share it with everyone in the community.