There's no question why play-to-earn games like Axie Infinity is popular among Filipinos: aside from the joy of playing games, games like Axie promote a new way of earning money–one where you earn money by playing. As much as the idea is very enticing, not everyone is prepared to jump into the play-to-earn trend especially if you factor in the initial investment that you have to made. That's where gaming guilds like Yield Guild Games come into play.
A decentralized gaming guild that focuses on NFTs in blockchain games like Axie Infinity, Yield Guild Games (YGG) boasts over 60,000+ members and over 4,700 scholars across over 24 countries, including the Philippines. Their goal? To bring the benefits of blockchain technology and the pay-to-earn revolution to everyone–especially those who are in need.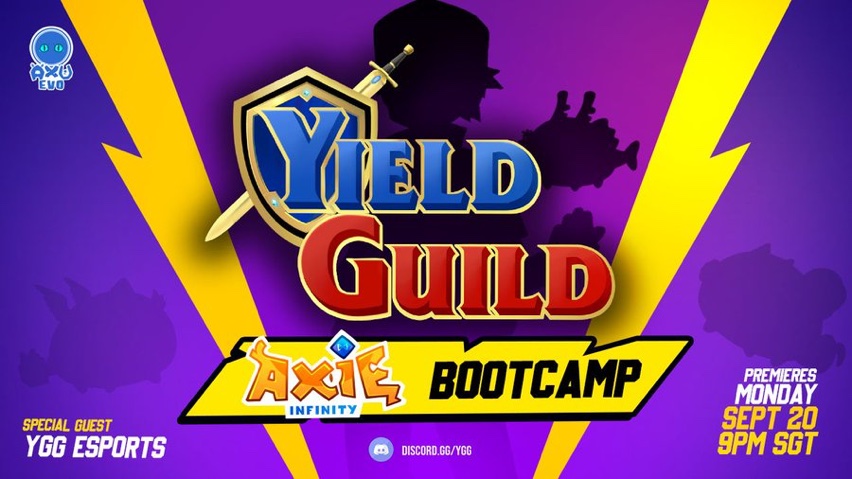 We aim to bring the benefits of blockchain technology and play-to-earn games to those who need them the most," YGG Co-founder Beryl Li said.
Aside from Axie Infinity, YGG has also invested in other games like F1DeltaTime, TheSandbox, League of Kingdoms, and Star Atlas, to name a few. YGG's business model is divided to 70/20/10: 70% of their earnings goes to scholars–aka players who borrow or rent NFTs and play them on hehalf of the owner of those NFTS, while 20% goes to community managers–they are responsible recruiting, training, and managing scholars. The remaining 10% goes to YGG, where they use it for operations and other expenses.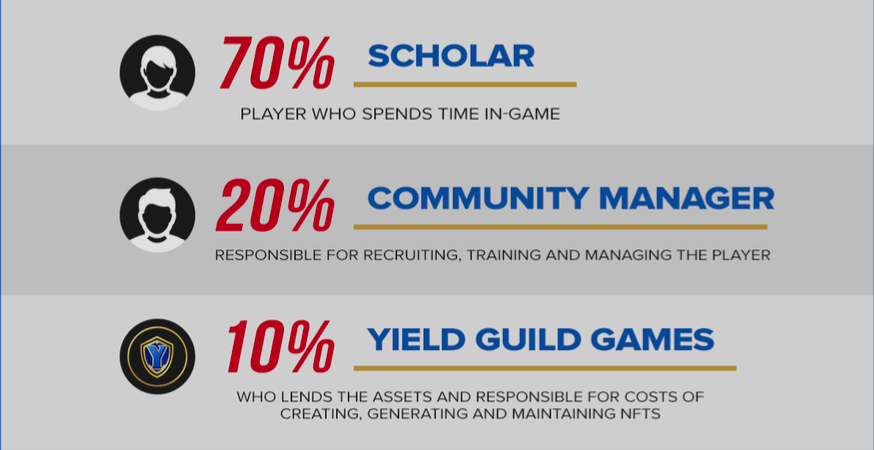 YGG has many plans for its organization that includes having their own Token, holding a eSports tournament among Axie players, and scaling up the positive impact of pay-to-earn games through their Sponsor a Scholar Program.
With all these initiatives, YGG sees a big potential with NFT-based play-to-earn games in helping people earn especially in a time where movement is limited because of the ongoing pandemic. "YGG looks forward to how play-to-earn will evolve and how our guild will adapt and continue its mission of providing opportunities to the community through gaming," Li adds.
Visit here to know more about YGG.