With all the struggles it has been facing lately, ranging from losing subscribers to finding ways to restrict password sharing, the streaming giant has shared some good news with some of its subscribers in the Philippines: starting February 21, it will be reducing the price of its Basic and Standard Plans, making them more affordable.
With the updated prices, those under the Basic Plan will pay Php 249/month (from Php 369/month), while those under the Standard Plan will pay Php 399/month (from Php 459/month). Those with the Mobile and Premium Plans will pay the same rates at Php 149/month and Php 549/month. We received an email about the price change, confirming that Netflix is immediately implementing the price change.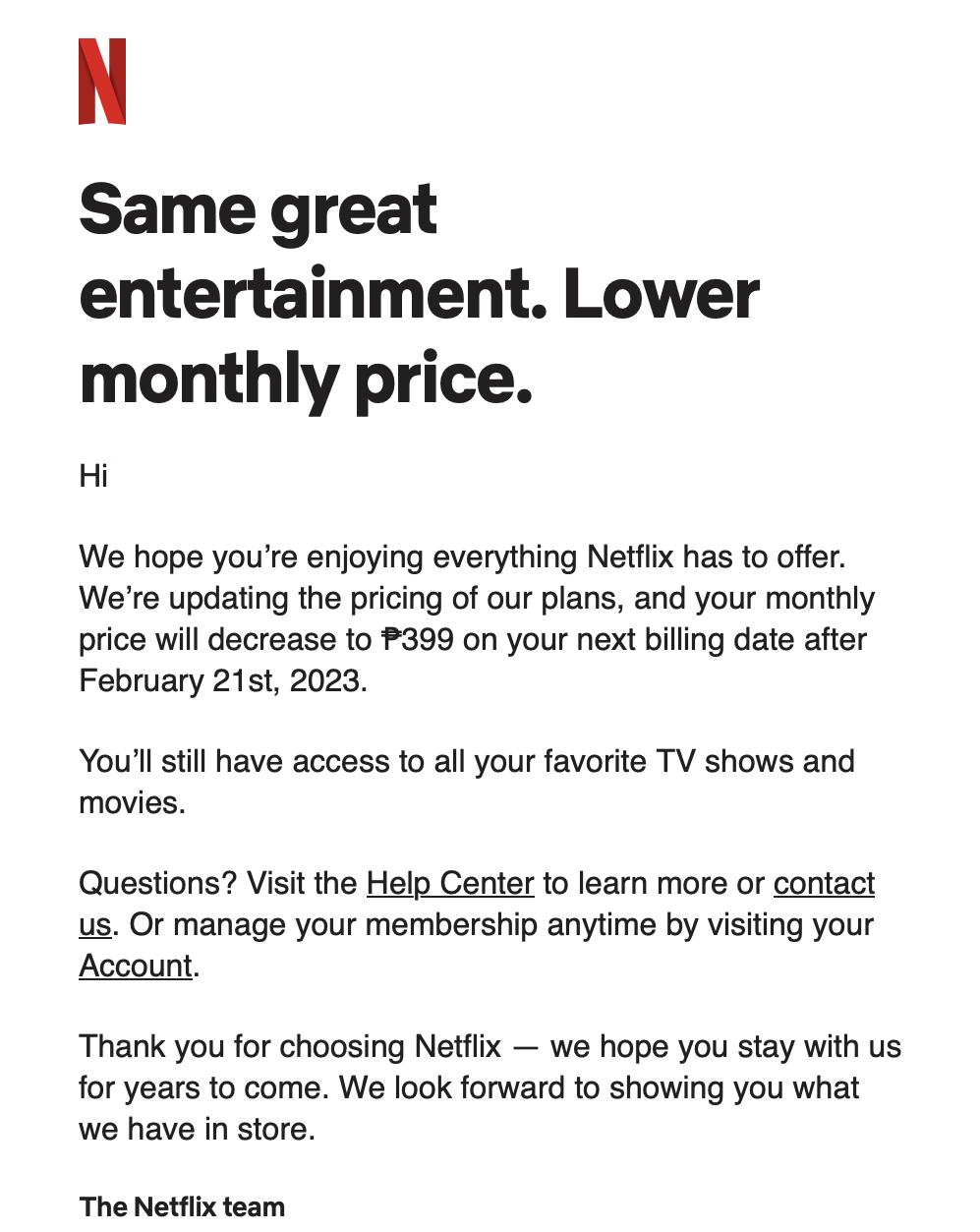 Despite the price change, the inclusions for both Basic and Standard Plans remain the same. However, it remains to be seen if it will stay the same should Netflix start implementing its anti-password sharing policies.
Nonetheless, this is a welcome move from Netflix, as the streaming giant acknowledges the competition it faces against Disney+, where its Premium Plan is priced at Php 369/month. Making both the Basic and Standard Plans more affordable should help Netflix remain competitive against Disney+ despite the latter having a compelling Premium Plan.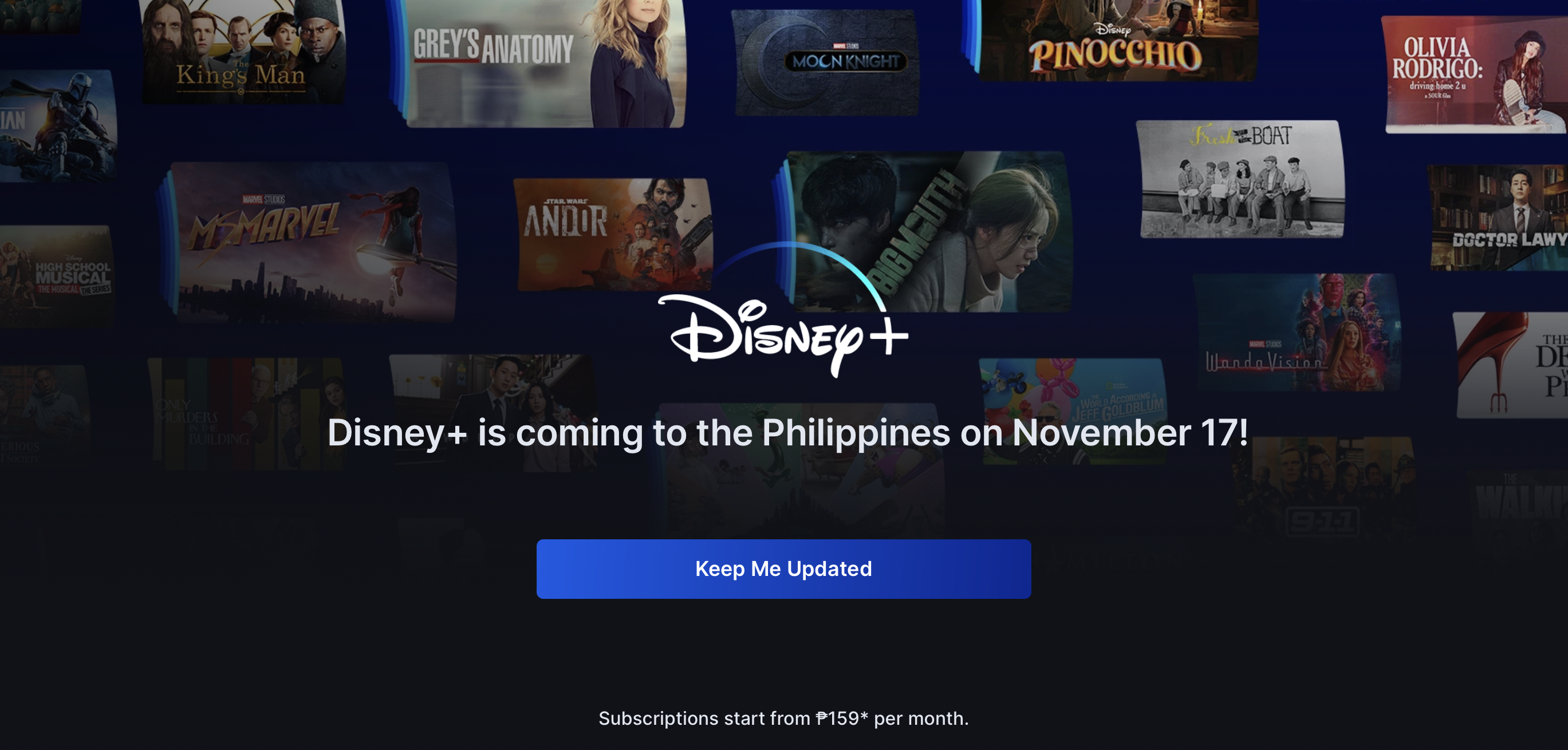 Making Disney+'s Premium Plan very competitive is that it allows up to 4 concurrent streams (vs 2 for Netflix Standard) and supports up to 4K streaming (vs 1080p for Netflix Standard).