With the current generation Innova remaining a bestseller for Toyota Motor Philippines (TMP), it's no surprise that the upcoming Toyota Zenix will make its way to the PH after last year's unveiling in Indonesia. However, there's quite an interesting release strategy that the brand's deploying for the all-new model. Here's the scoop; as well as everything you need to know on this newly-developed people carrier.
According to industry sources, the Toyota Innova being sold in the PH right now won't be phased out once this new one arrives. Instead, they'll be sold alongside each other as the base Innova and Zenix models. We can imagine that those on a budget can spring for what's on sale at the moment, while those willing to spend more can opt for the Zenix variants. As such, the current top-spec model of the Innova being sold here will no longer be king of the hill after the Zenix makes its local debut.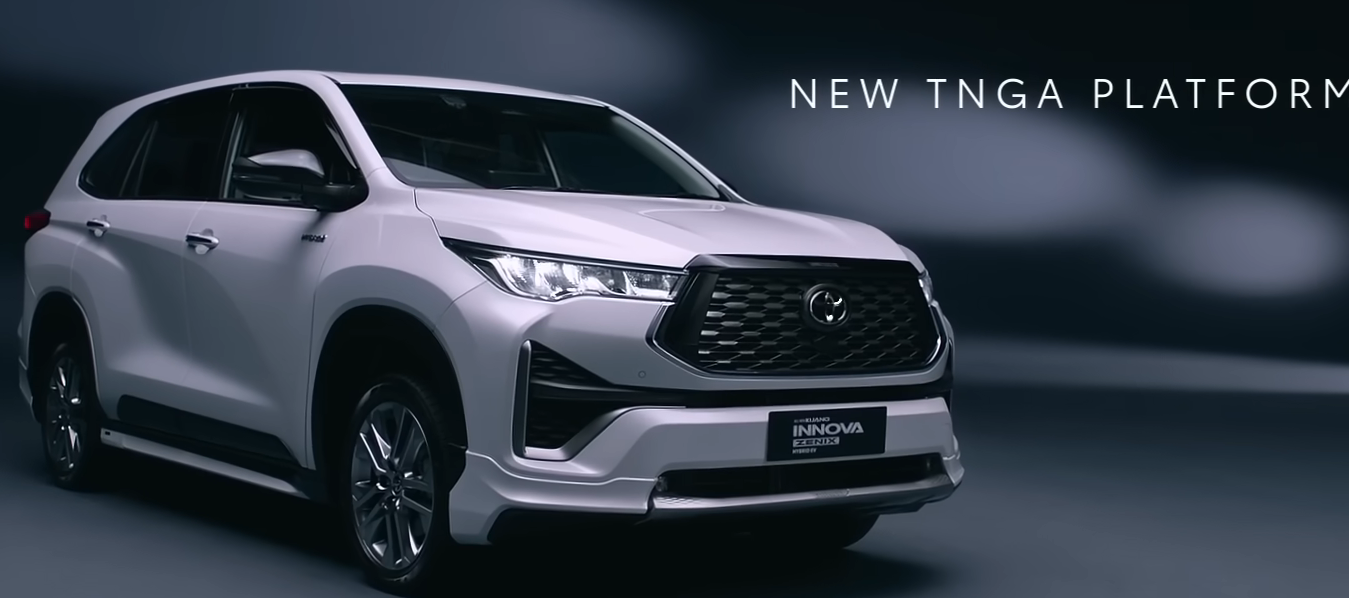 The 2023 Toyota Zenix will be coming to the PH in two variants: the 2.0 V CVT and the 2.0 Q Hybrid CVT. Yes, there's now a Hybrid model for even the Innova – bringing us closer to an electrified future than ever before. It's also TMP's first local offering for a hybrid that seats seven people. Those who have seating capacity as a non-negotiable finally have an option that is immune from the number coding scheme.

From the outside, we get more muscular and modernized body lines. It now looks more like an SUV than a soccer mom's minivan, thanks to the styling improvements. The mesh-type grille definitely fits in with today's design trends and achieves the goal of giving the Zenix a more menacing appearance. This vehicle is likely to sit handsomely on 16 to 18-inch wheels, depending on which variant you get.

Step into the cabin and you'll feel like everything's been updated for 2023. That includes a 9-10 inch head unit, upgraded interior materials, and some digitalization in the gauge cluster (likely for the Hybrid model). Interior ambient lighting is nothing new for the Innova lineup but overall, everything's a notch above its predecessor.
Both models will be front-wheel-drive, with the base V's powerplant producing a healthy 172 horsepower. Meanwhile, the higher-tier Hybrid version will sport both a 2-liter Dual VVT-i engine with 150 horsepower and an electric motor producing 111, for a combined output of 183 horsepower. As mentioned in their variants, both will be specced with a CVT.

Toyota Zenix Price PH
The base Toyota Zenix V model will come in at PHP 1,670,000, while the top-spec Q Hybrid is set to cost you a pretty PHP 1,953,000.
Colors available are pegged to be:
Dark Steel Mica
Blackish Brown Mica
Attitude Black Mica
Gray Metallic
Silver Metallic
Platinum White Pearl Mica (+ PHP 15,000)
What do you think? Let us know in the comments!