Last year, we had the privilege of borrowing and reviewing the outgoing Ford Territory sold in the PH. While it wasn't perfect, we were plenty happy with its performance and the overall package it presented to the Filipino market. Now there's an all-new model – and we couldn't miss the chance to take it on a road trip to learn more about the vehicle and the origins of locally-sourced coffee. How do these two concepts intermingle with one another? Read on to find out.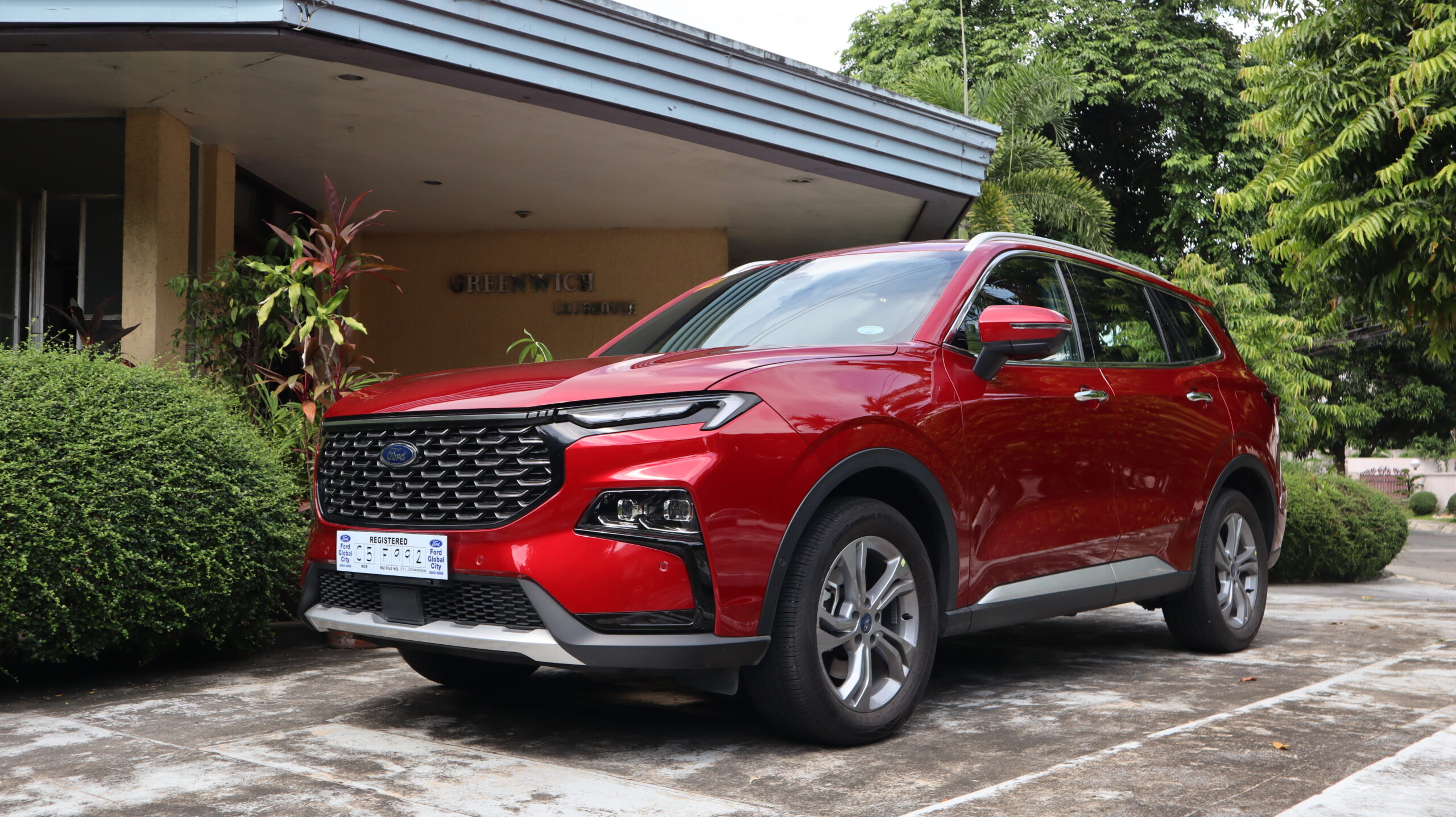 Taking A First Look At The Next-Gen Ford Territory In The PH
The first time we ever saw the next-generation Ford Territory in the flesh was when it was delivered to our house just a day before the coffee drive. We had set our eyes on the previous-generation model numerous times already – from testing one for review, to seeing dozens of them on the road, owned by strangers, friends, and family.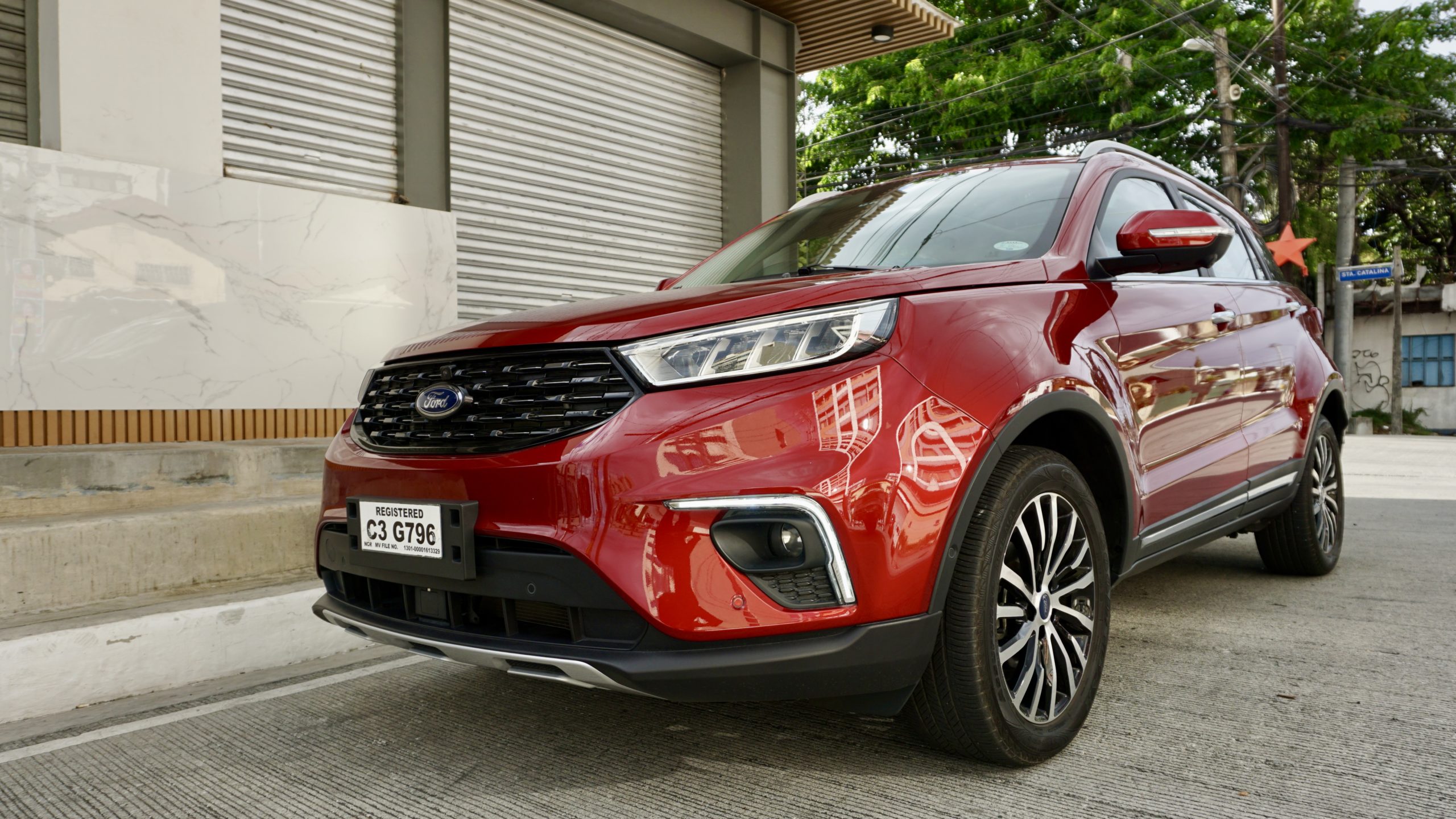 That last model looked like a perfected version of the outgoing EcoSport. It was a little pocketable adventure car that you could take anywhere and still have a fun time inside. However, this all-new model has grown significantly in size and definitely carries a heftier "SUV" vibe to it.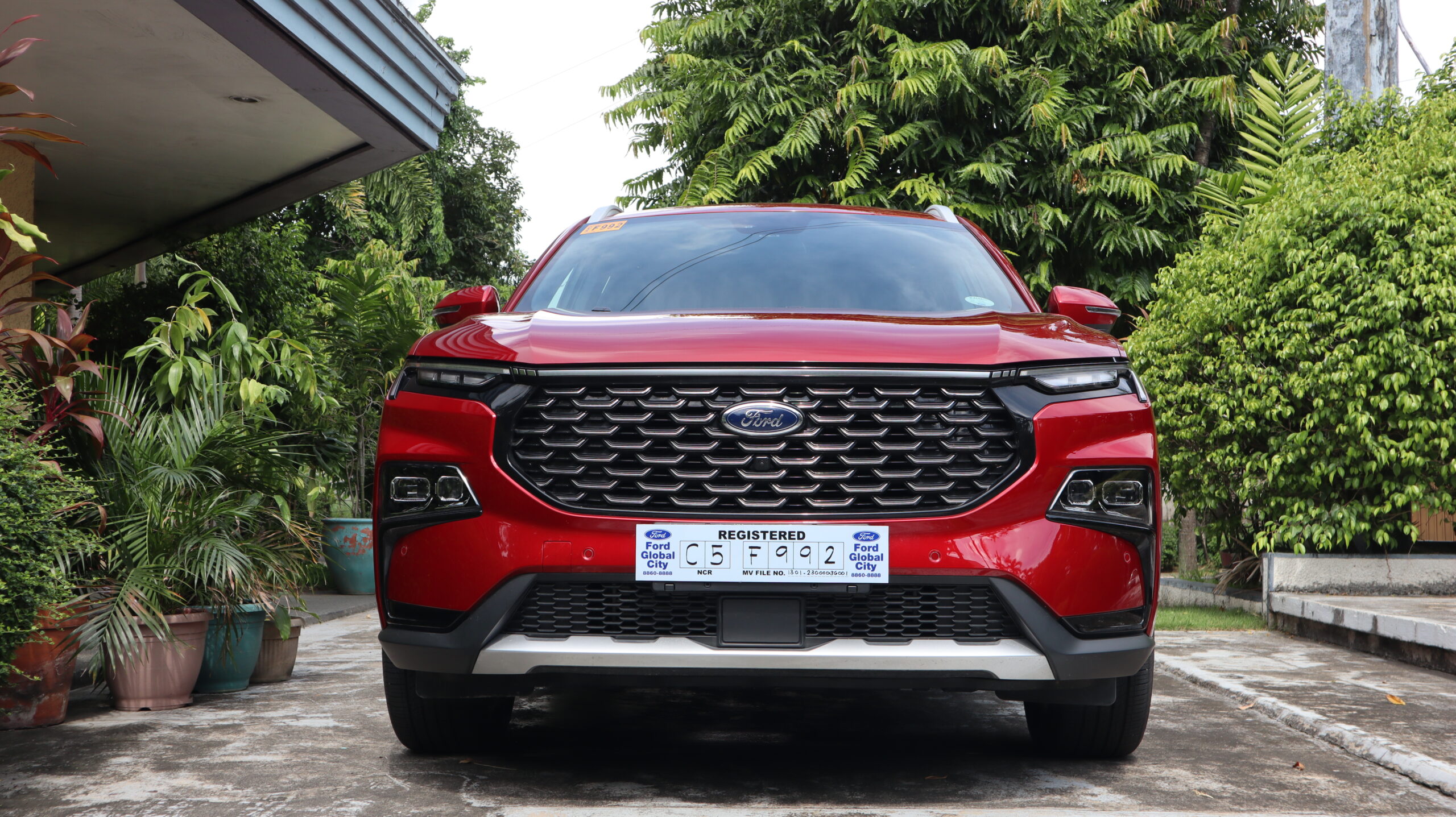 This next-generation Territory gives off a more mature aura thanks to a wider stance and more conventional body lines. Our gut feeling was correct, as the numbers prove that this all-new model has a 10mm longer wheelbase and higher ground clearance than the previous version. It also oozes modernity thanks to a larger honeycomb grille, paired with Ford's signature DRLs and full LED headlamps. Everything "cutesy" about the previous gen has been replaced with aggression.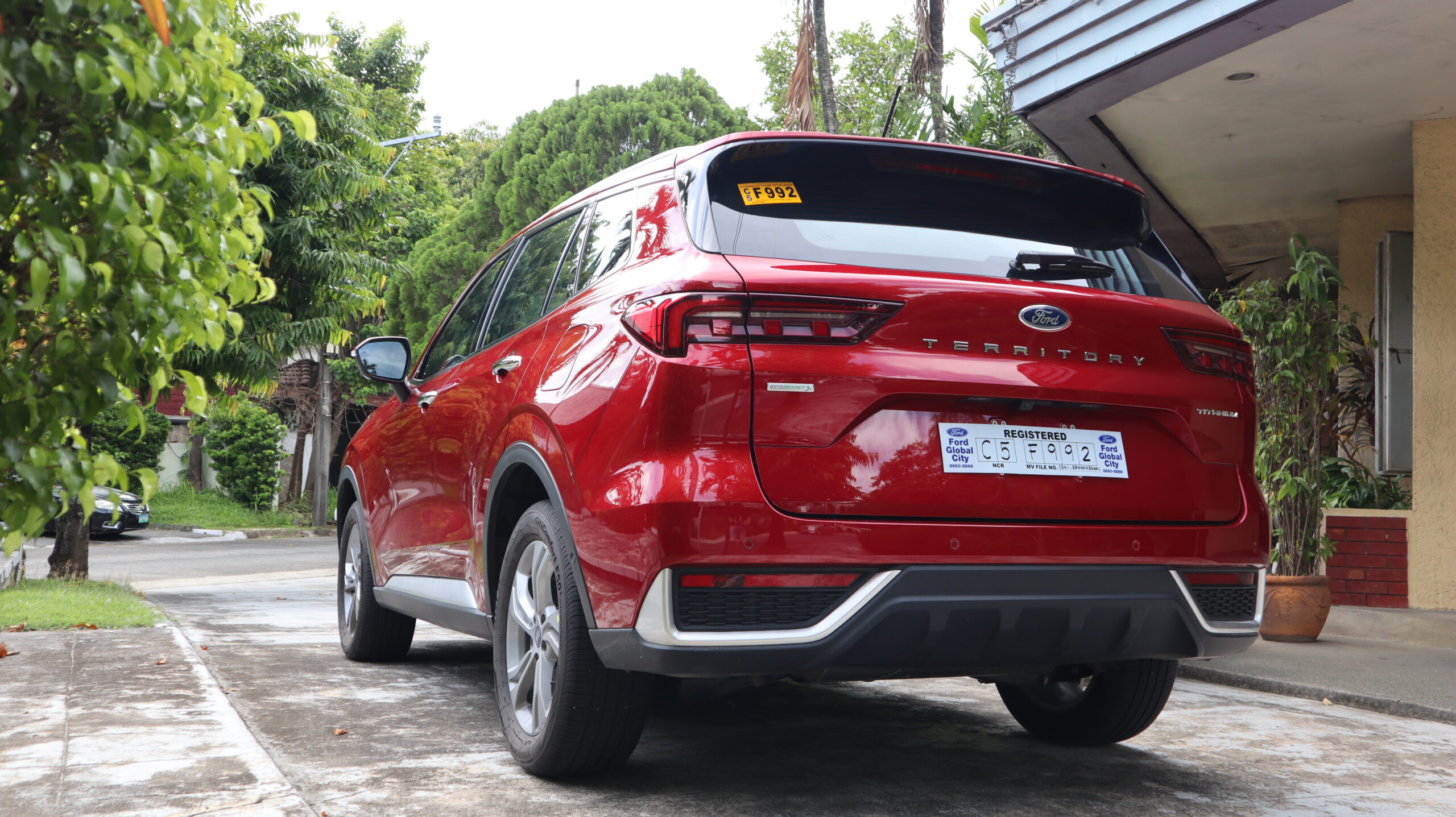 The boxy design philosophy makes it all the way to the rear where the next-gen Territory flexes its muscles. It gives off significantly more road presence and won't look out of place next to its larger siblings, the Everest, Explorer, and Expedition. The installed 18-inch alloy wheels are well-chosen since they look good both in the city and when the vehicle is in the wilderness.
With the Territory, you don't just get a city crawler – because this thing is built to do it all.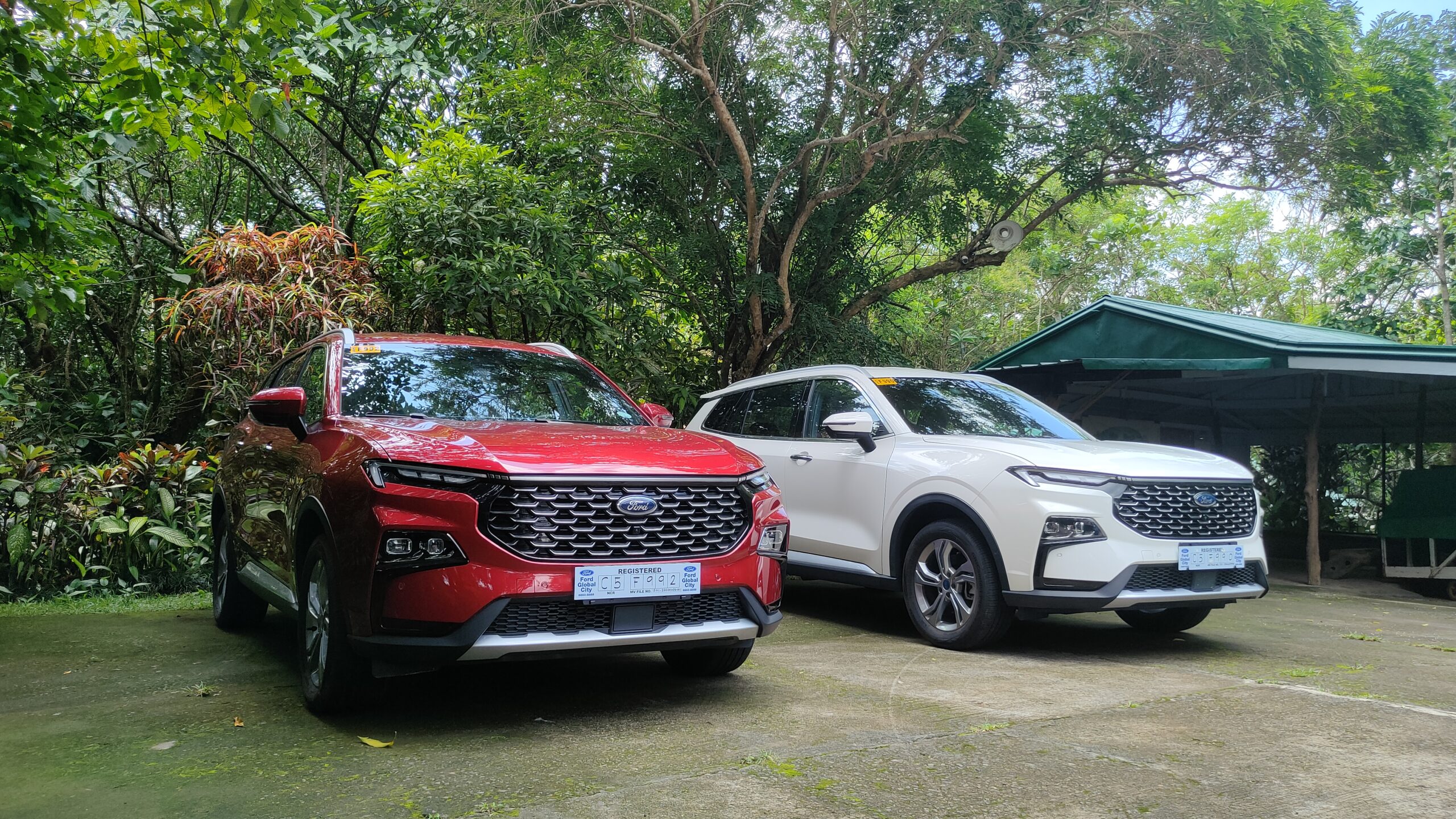 The Next-Gen Ford Territory On A Road Trip
Anyway, the drive day had finally arrived. The initial meet-up point was in the wealthy areas of Bonifacio Global City, then a few-hundred-kilometer trip to The Coffee Farmhouse in Tagaytay.
You readers wouldn't be surprised anymore by "premium-feeling" interiors at this price point, but this Ford Territory really ticked our boxes. There's soft touch materials everywhere, and the cabin isn't dull at all thanks to the blue accents on this Titanium base model.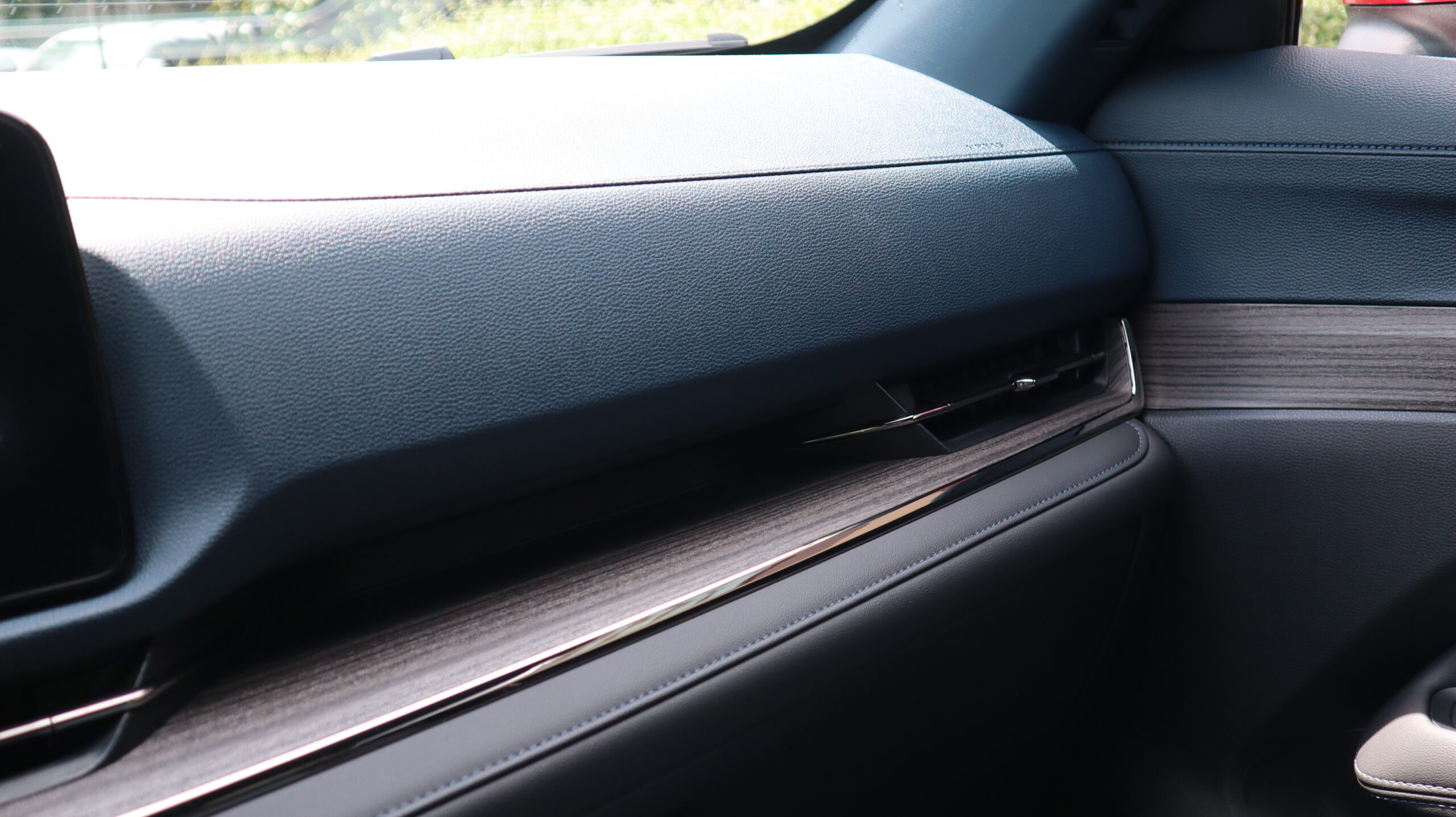 The brand's also been generous with the faux wood trims that add a very unique nostalgia to the cabin. It's a retro texture choice that's been aptly modernized for a 2023 car interior – and it's been infused tastefully here.
We're also not exaggerating when we claim that these seats are amazingly supple. They're easily within the top range of their class, and even bulkier individuals won't feel squeezed or uncomfortable whatsoever. Even when Waze was adding as much as half-an-hour to our trip's total time, we didn't mind spending more time seated in these fine accommodations.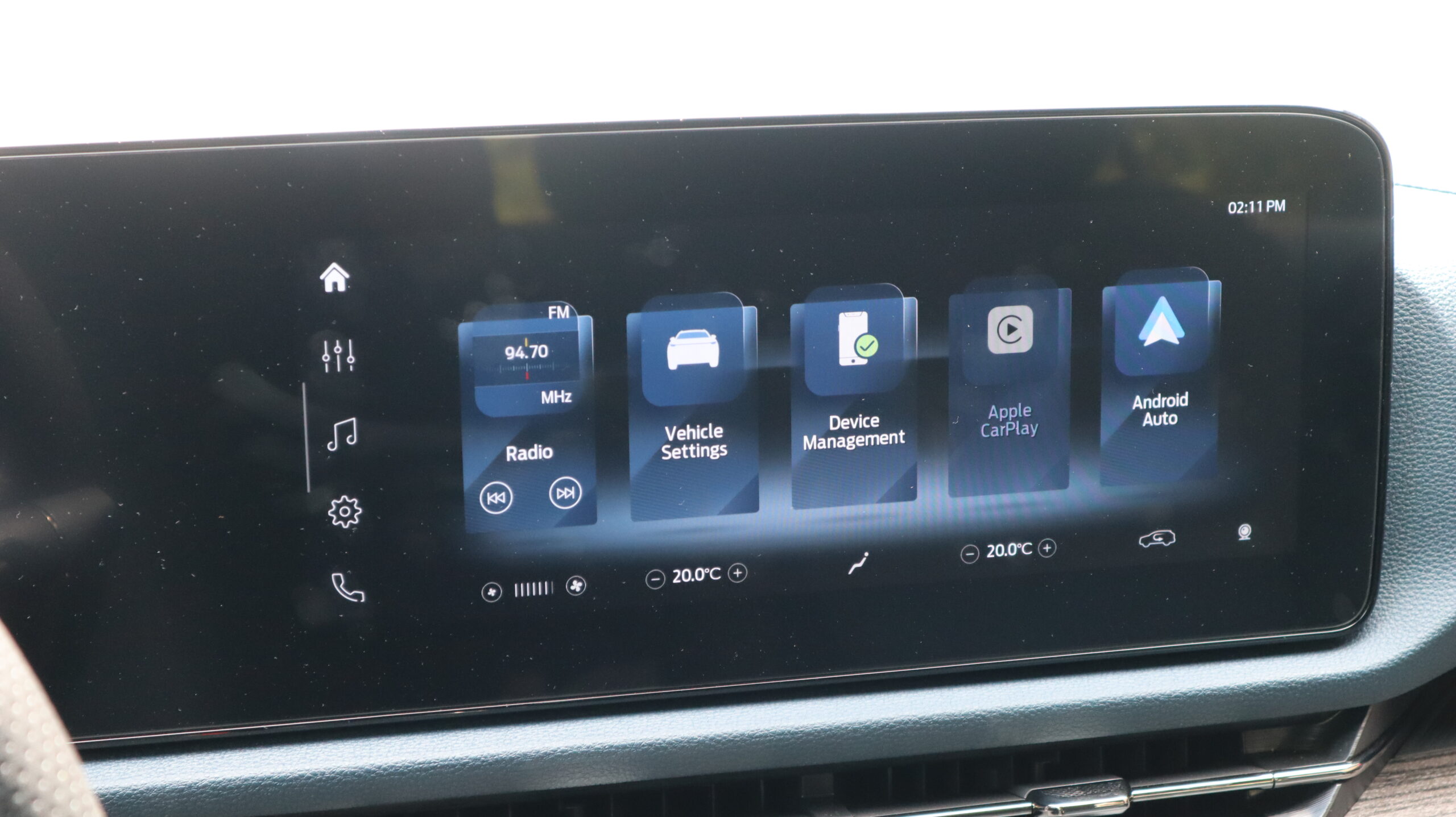 The first order of business before any long drive is to get your music and navigation in order. Thankfully, the Territory features a sizeable 12-inch display that's not only bright but responsive as well. It's been a while since we've reviewed a vehicle with Android Auto on board, so we're quite happy to see it once again.
Since we departed very early in the morning, the expressway was still clear enough for us to stretch the Territory's legs. We were told that this comes with a 1.5-liter EcoBoost power mill producing 160PS of power, as well as 248Nm of torque. That's mated to a 7-speed wet-type DCT.
The power delivery in this compact crossover is nothing to be scoffed at. Once you get on the gas, it smoothly confirms your decision to accelerate, then gently picks up speed. Fail to pay attention and the Territory may already be beyond the speed limit by the time you notice. This is no sports crossover, let's get that straight – but it's obvious that while this could have been tuned to respond more quickly, the priority here was passenger comfort above all else.
We experienced no difficulties overtaking on the highway. whatsoever. The Territory simply gets on boost and will crawl up to your desired speed soon after. The vehicle even flaunted its refinement by keeping the interior quiet even while traversing at higher speeds. It successfully shut out most of the annoying road noise, while neither the DCT nor the engine vocalized any signs of struggle. Everything was properly displayed on the 7-inch digital cluster, a godsend with how legible it was in any condition.
When we finally exited the expressway, we were met with heavy traffic compacted within tight, barangay roads. There was a nearby festival being conducted which slowed the flow of traffic down to walking pace. While this extended our drive significantly, it was also the perfect time to check out more of this car's quirks.
If there's one thing we're not so ecstatic about with this interior, it's the choice of piano black plastics for the points you'll be touching the most. Keep in mind that the above photos were taken after wiping and cleaning already, but it's impossible not to leave fingerprints behind on such a surface. The power/volume knob in charge of audio settings could have been center locked as well. Although, with all things considered, we have to admit: it's stunning when it's clean.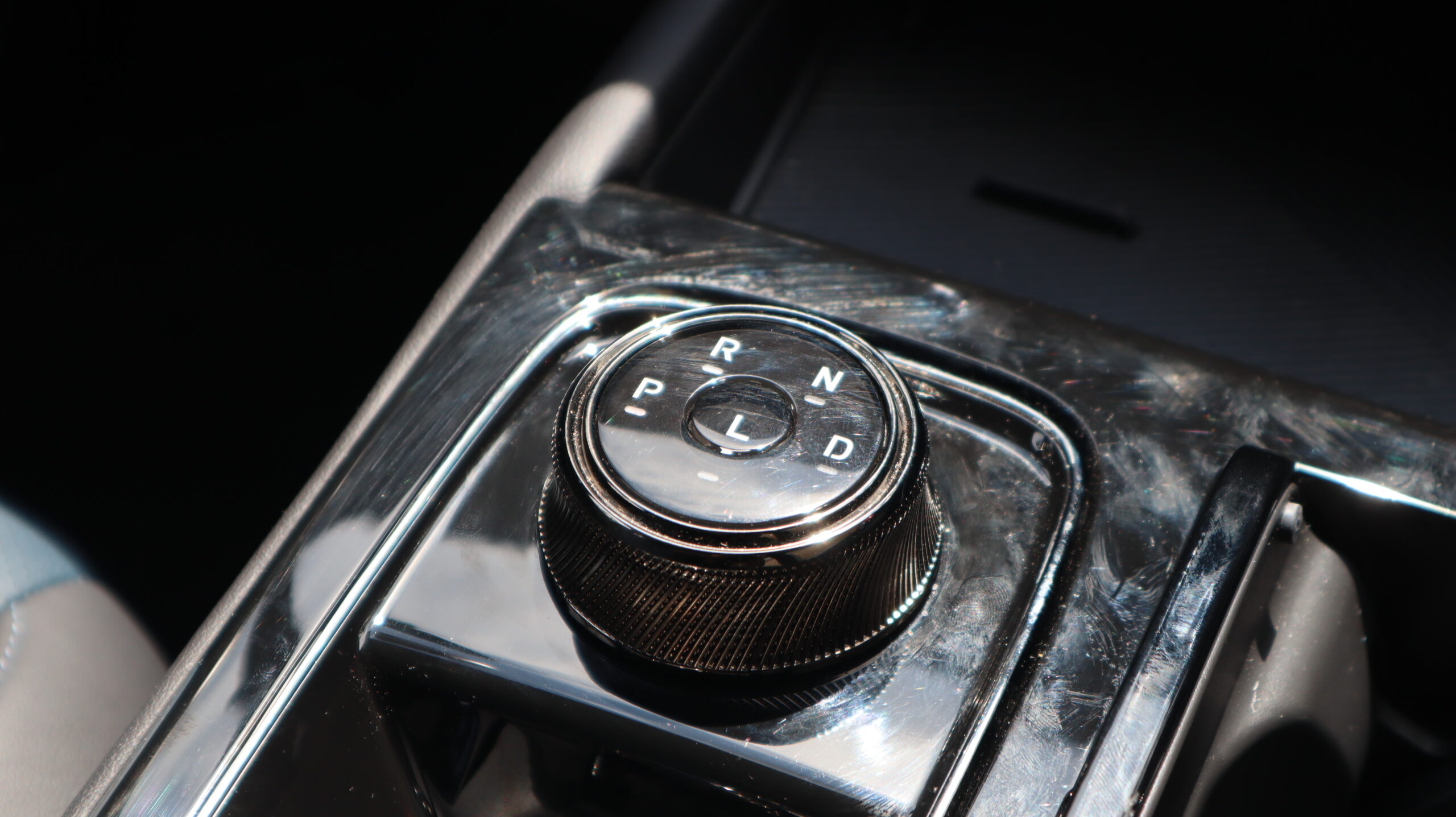 Visual aesthetics aside, it's obvious that Ford has thought this design through. The all-new Rotary e-Shifter is a breeze to use and reminds us of higher-end American SUVs back in the day. All the important controls are within reach, and the A/C toggles are easy to press. Touching any one of them automatically brings up a more complex menu of A/C controls on the display if you want to tinker a bit more. Underneath that is a wireless charger to keep your device topped up to the max at all times.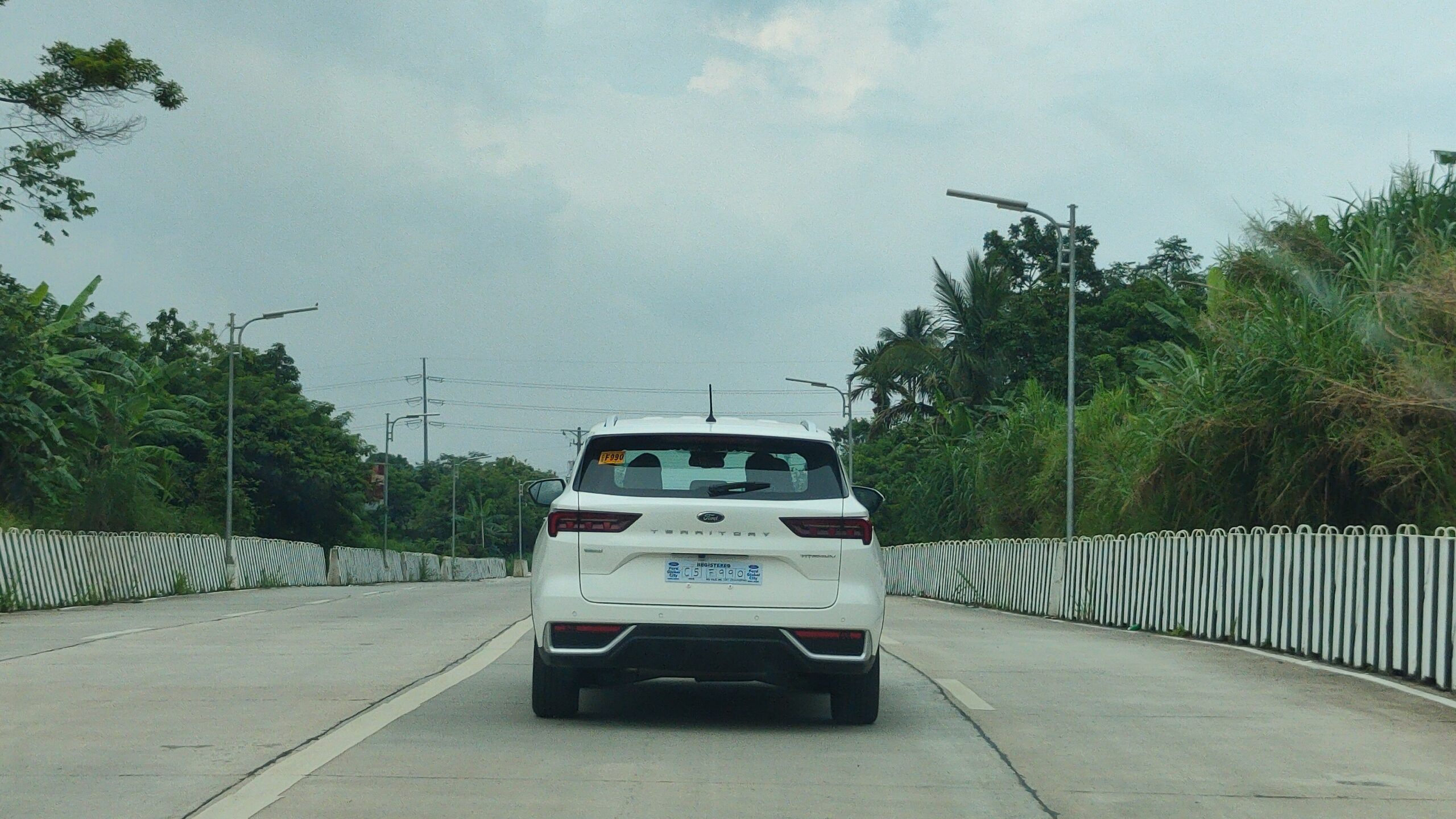 It's finally the last stretch of mountain roads before arriving at the destination.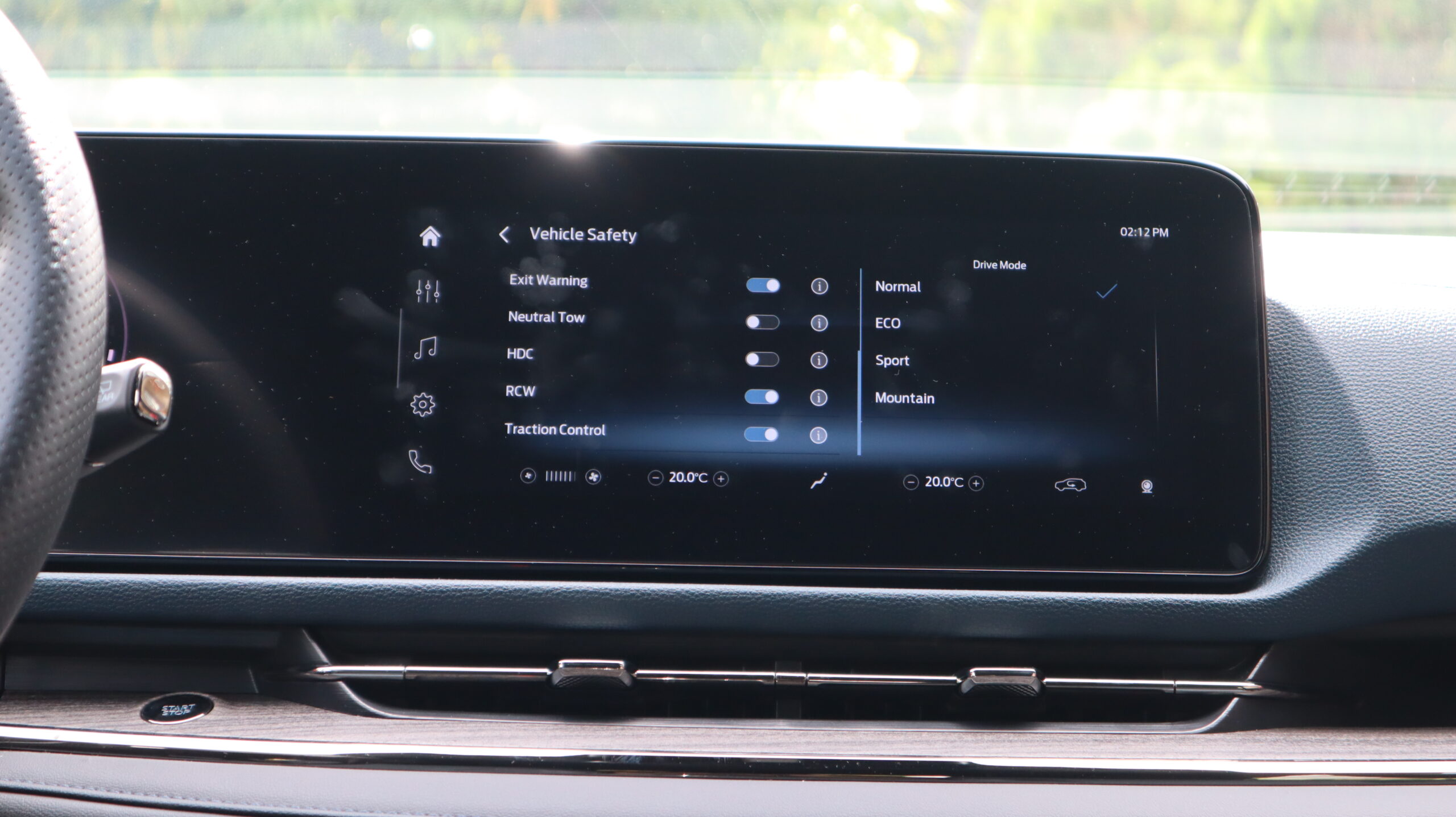 Open mountain twisties call for some spirited corner carving, and that's what we did. We immediately took it upon ourselves to activate the Sport Mode. In this setting, the throttle response perked up a bit, and the vehicle's suspension helped it navigate even the more technical bends. There wasn't too much roll, nor did the Territory feel wallowy at speed. It was still very confidence-inspiring no matter the situation.
When it comes to going for overtakes on provincial roads, things can get a bit tricky since your margin for error is much smaller than on the highway. Oncoming traffic can suddenly appear without warning. While there may be a ton of hazardous situations on PH roads, the Ford Territory remains composed and gives you the power you need. Even in Sport mode, we admit that the acceleration isn't instantaneous – but stay within the powerband's ideal zone and it'll be smooth sailing all throughout. These perilous overtakes will require a bit of strategic foresight and planning, but you should be able to complete them easily.
The same can be said about the brakes. With how strong they are, we can imagine stopping on a dime to be no issue at all.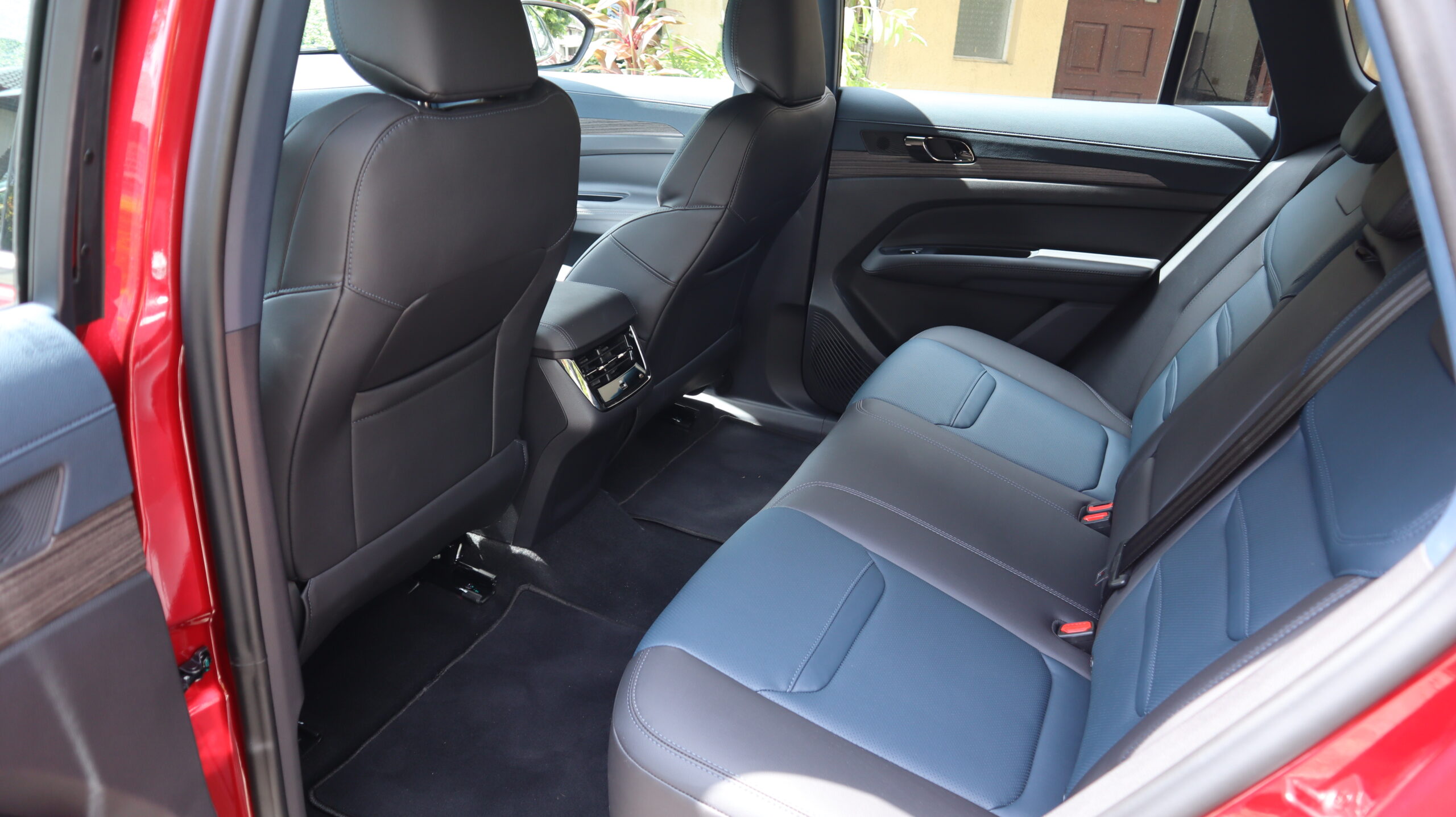 These innate leanings towards comfort rather than performance will keep your rear passengers very happy. We carried older, more motion-sickness-prone individuals in the backseats on another day and they felt very "at-home" in the Territory. We just don't think there's any way to "roughly" drive the Territory unless you were doing it on purpose. It's a vehicle that can easily mask a driver's skill deficiencies and keep the ride smooth from beginning to end.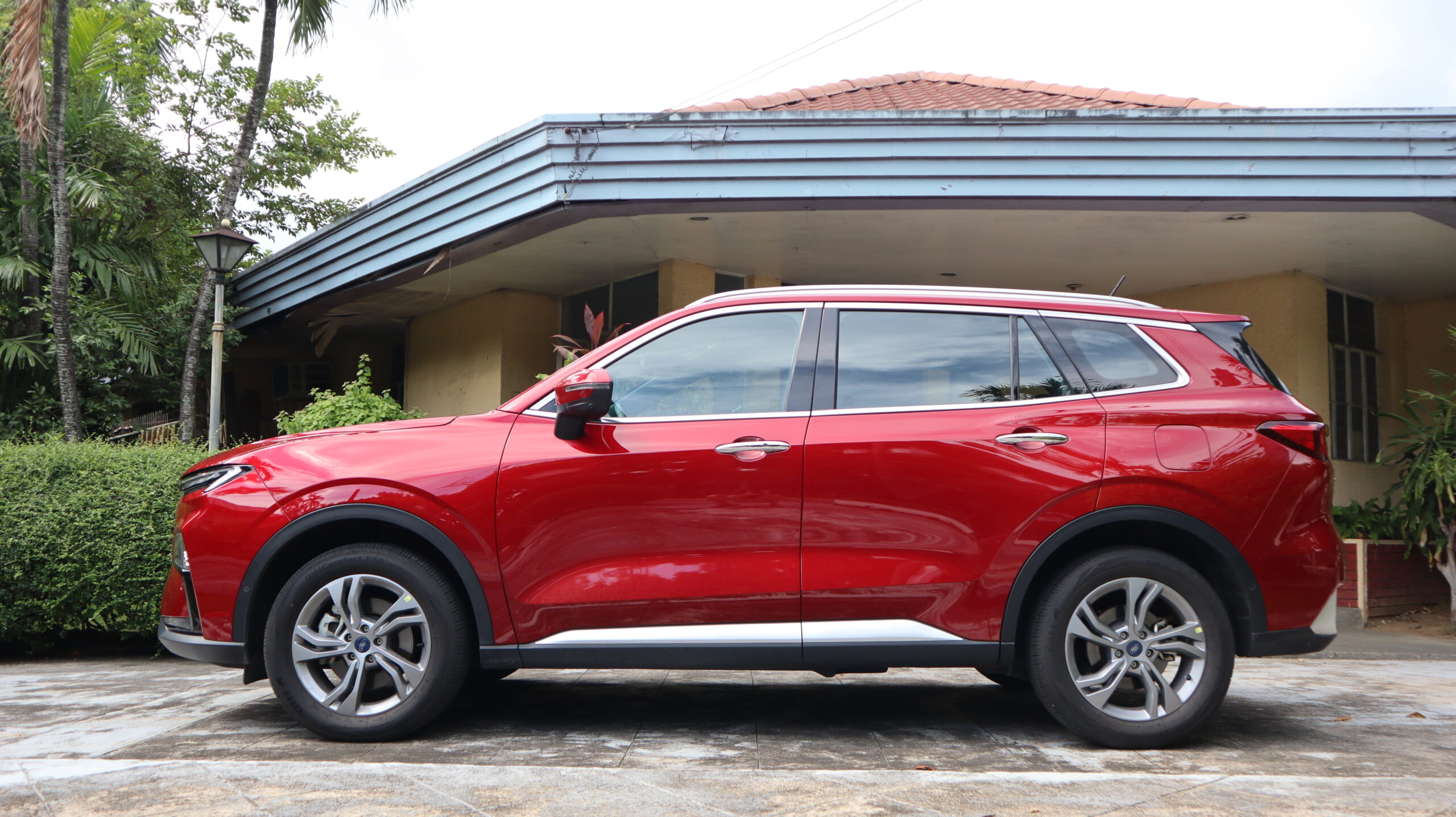 The final portion before the destination was a downhill section: perfect to test the all-new, built-in Mountain Mode. Paired with the vehicle's Low gear, both assisted us in descending steep hills slowly and safely. We didn't feel the need to activate Hill Descent Control since nothing felt iffy or unsafe at all.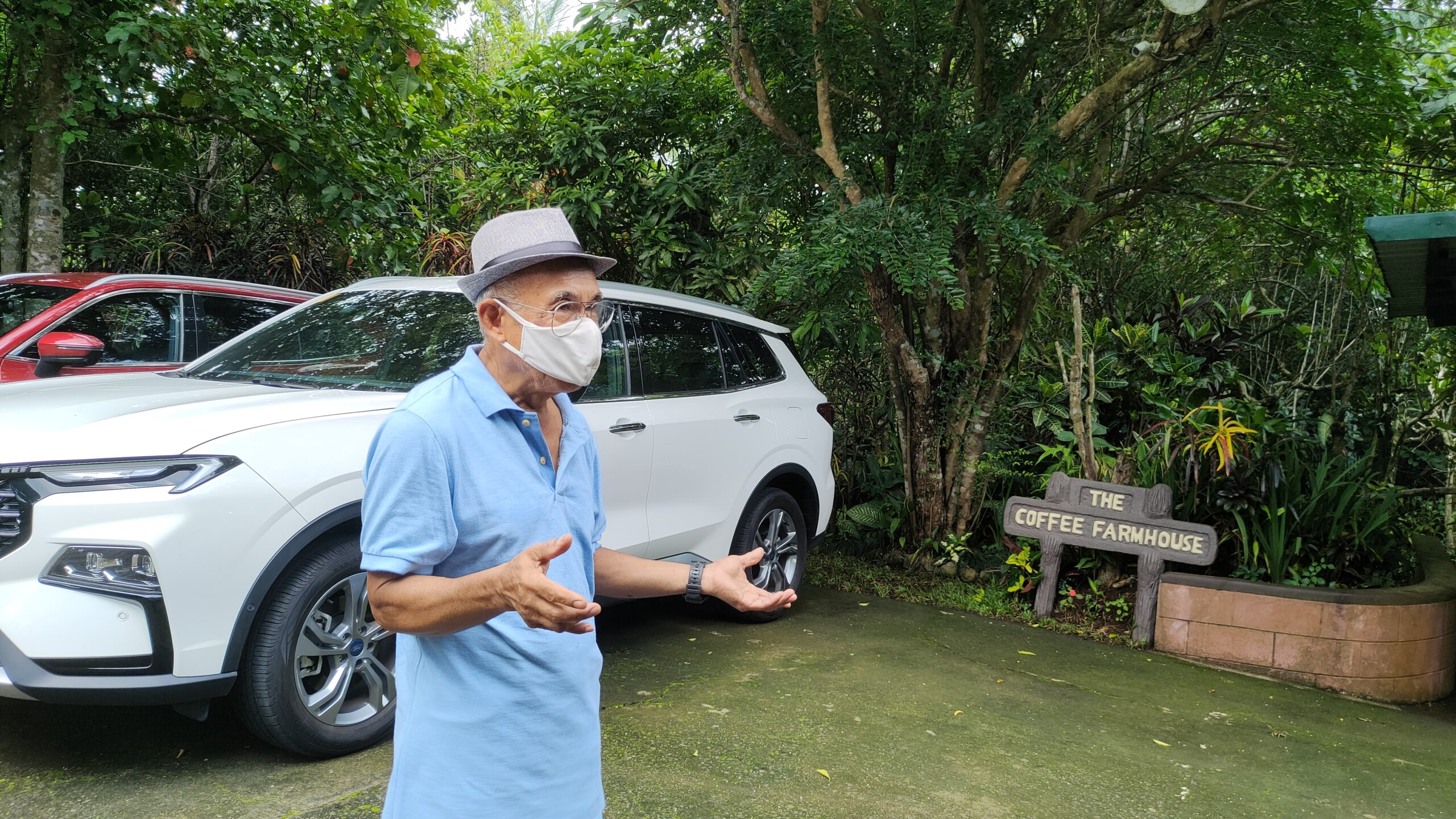 The Coffee Experience
After the drive, we finally arrived at the Coffee Farmhouse in Alfonso, Cavite. Its warm, enthusiastic, and friendly owner began his tour by taking us around the various coffee trees as well as fun facts about the industry. Honestly, it was our first time seeing coffee beans still on their branches.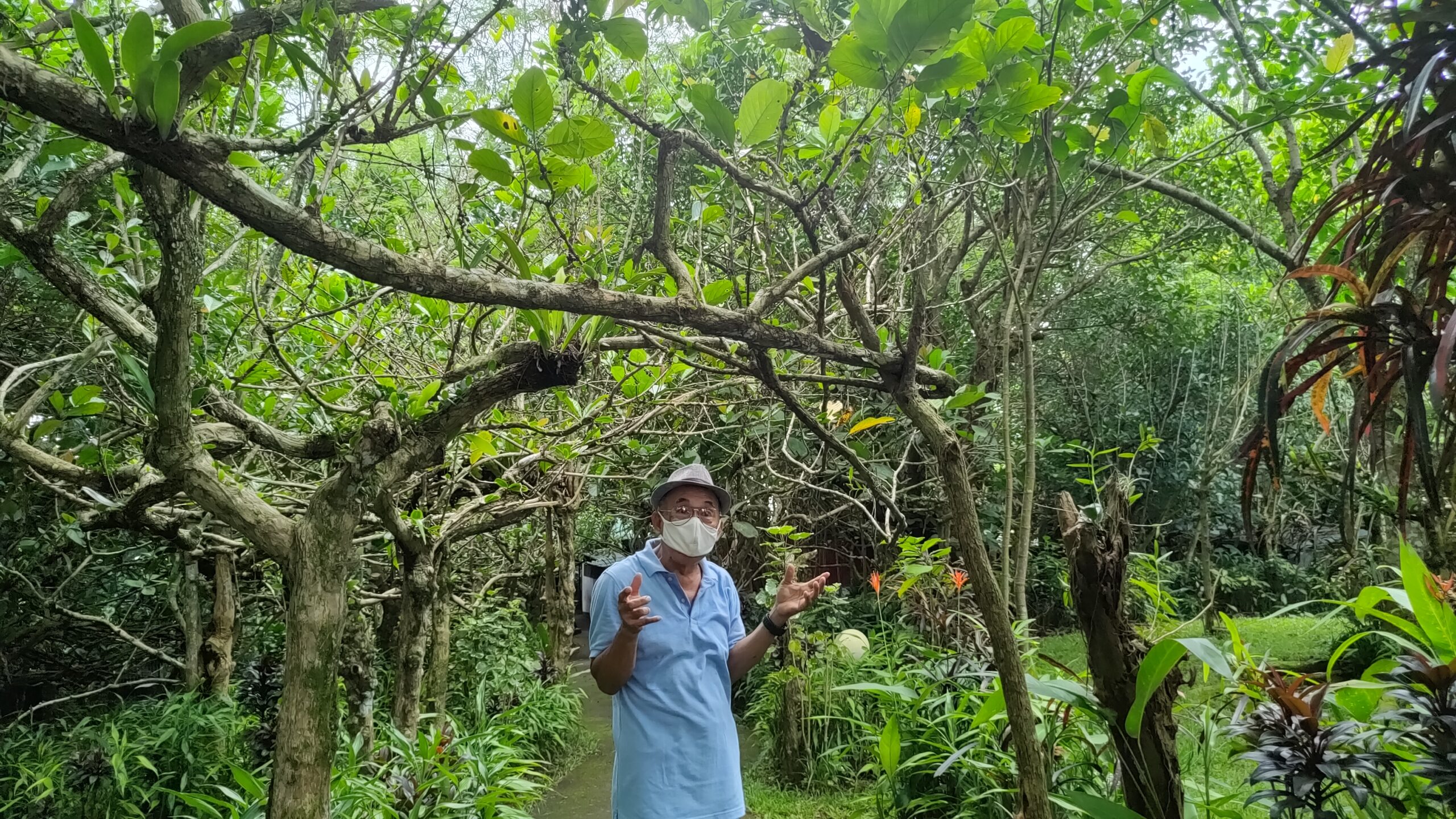 Stepping deeper into the greenery definitely felt like we had been transported far, far away from home. Here, we learned about the realities of coffee farming in the Philippines. The country used to be a global powerhouse in terms of production and exportation, but the lack of economic sustainability turned a lot of people away from the trade. As such, many people shifted away from agriculture in general in pursuit of more lucrative trades.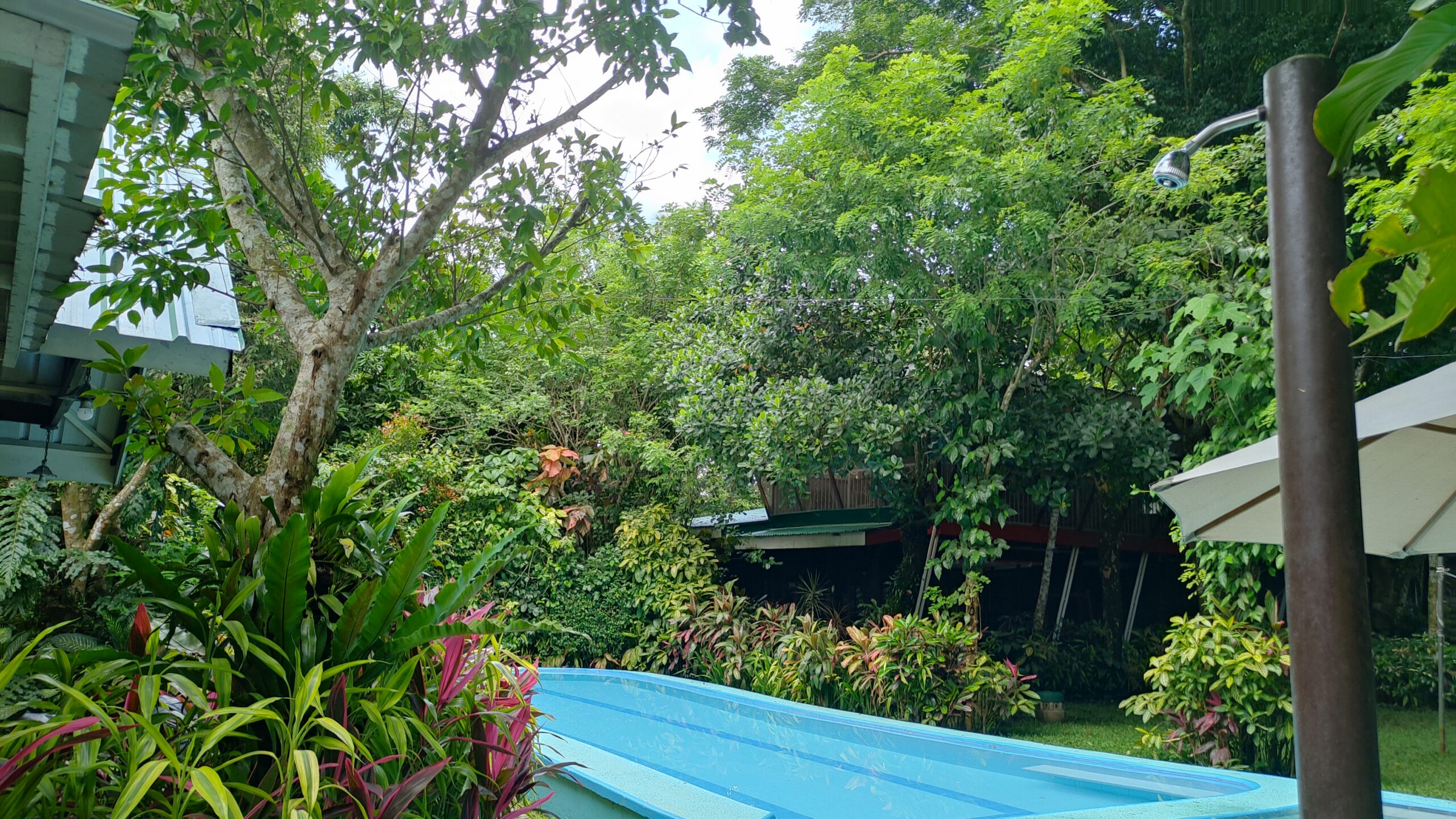 The 1-hectare land upon which the Coffee Farmhouse is built was supposed to be a post-retirement investment for the couple. However, an economic recession forced them to monetize the land, which was originally just a coffee production plant. While there are still coffee trees around, the grounds have also been repurposed as a retreat getaway, wedding venue, recreational facility, and everything else in between. It's a place that takes your breath away and forces you to slow down. None of us had any signal so we weren't contactable while we were there. Is that a good or bad thing? You tell us!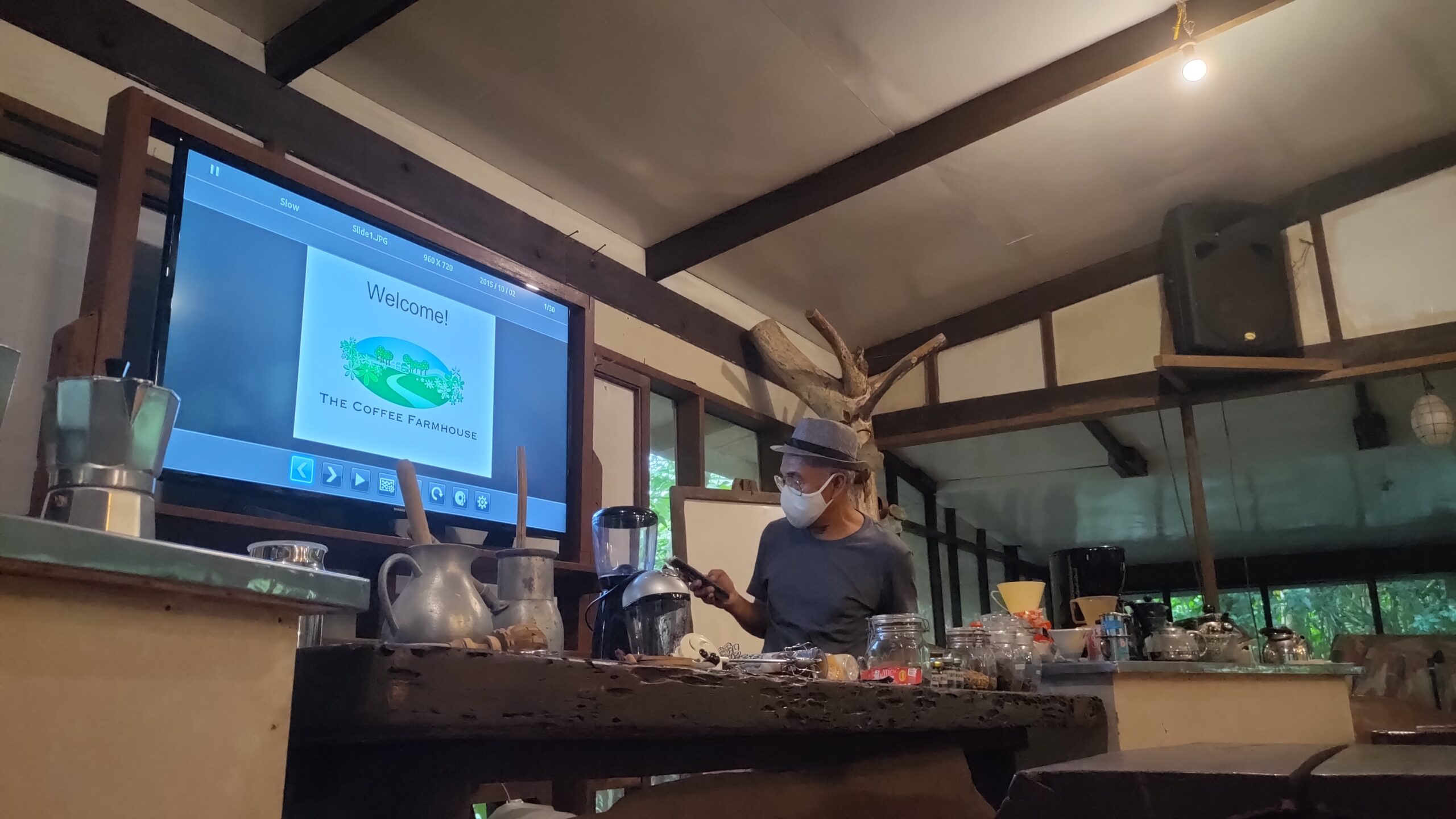 After a hearty classical Filipino lunch and some time on the pingpong table, it was finally time to sit down and listen to the intricate process of coffeemaking. There were multiple slides detailing the various processes involved, as well as all sorts of machines to arrive at a cup of coffee. There were simple methods, fancy contraptions for high-end coffeeshops, single-serving goodies, party-size offerings, and everything in between. The types of beans and farming methods also varied depending on so much other factors.
When the whole thing ended and the floor was opened to questions, we had one thing on our minds: "So, processes and prices aside, what leads to the best cup of coffee?" 
The answer was simple: it depends on what you're looking for, but the passionate coffeemaker himself explained that there's no justification for pricing certain types of coffee exponentially over others. As long as they're all made with the same love, caution, and care, then you can still have yourself an overwhelmingly delicious cup – no matter what machines and ingredients you possess.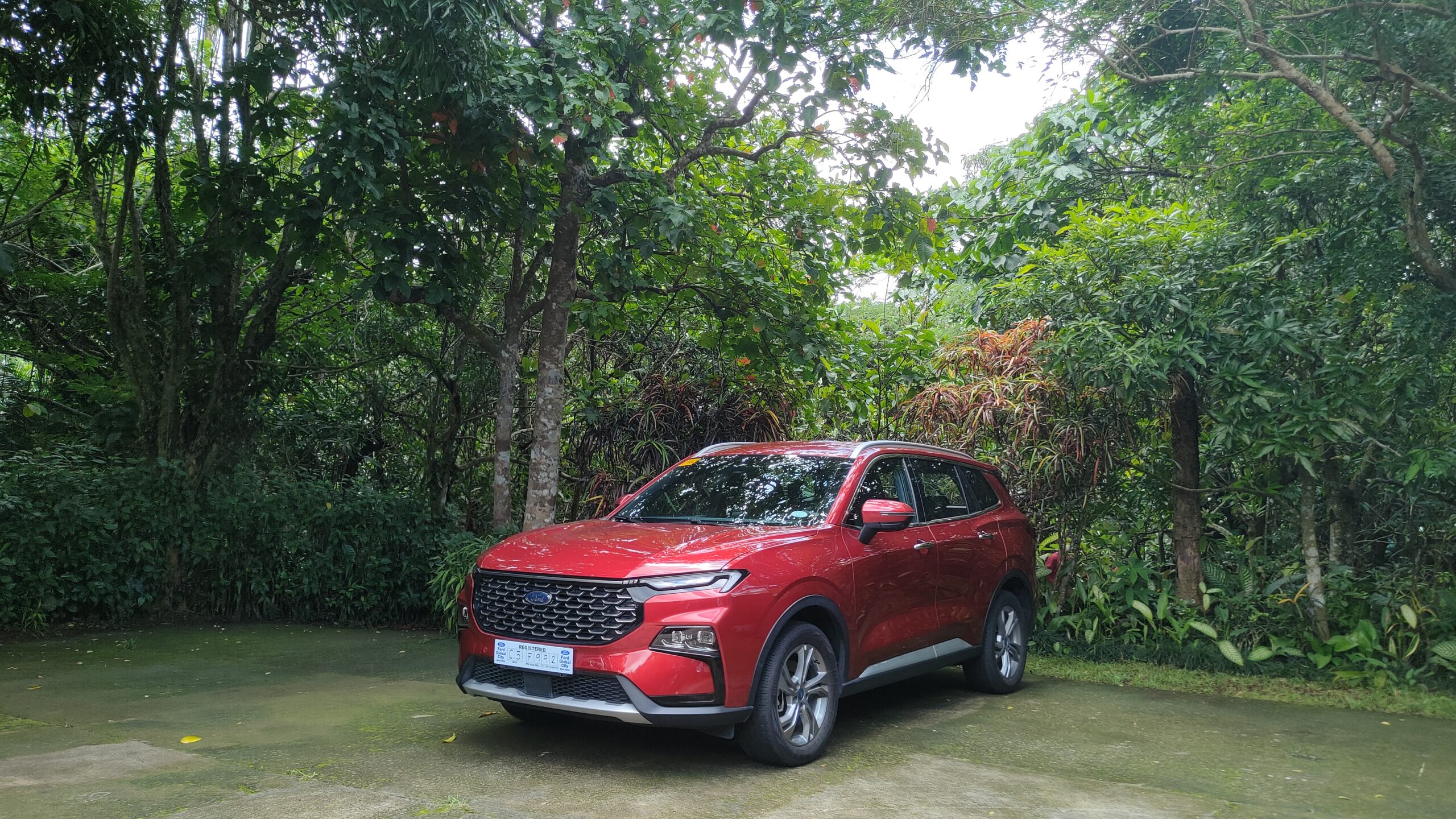 And That's Where The Next-Gen Ford Territory Comes In
In the PH market, the Ford Territory is just one of many competitors in the PH compact crossover segment. But unlike its competitors that are all fighting to be the most sophisticated city crawlers loaded to the brim with otherworldly tech, the Territory just wants to do it all.
Much like the coffee earlier, a good or bad choice will all boil down to personal preference. We could argue for days about each of its characteristics and how they compare to its competitors, but at the end of the day it sums up to one thing: you either like it, or you don't. And even if something is objectively mediocre, it's always going to be a winner in someone's eyes for their own needs and purposes.
That just goes to prove that there is no "winning formula" in crafting a "good" car: multiple, far-off approaches can still produce the same result.
If there's one thing we admire about the Territory, it's that this vehicle refuses to be held back by the limits of its segment. Even if the Everest is clearly the better off-roader, the Territory will still put up a fight when it comes to adventuring off the beaten path. To add to that, its smaller size means anyone in the family can drive it, and it's much easier to squeeze not only into tight parking spaces but in city traffic as well.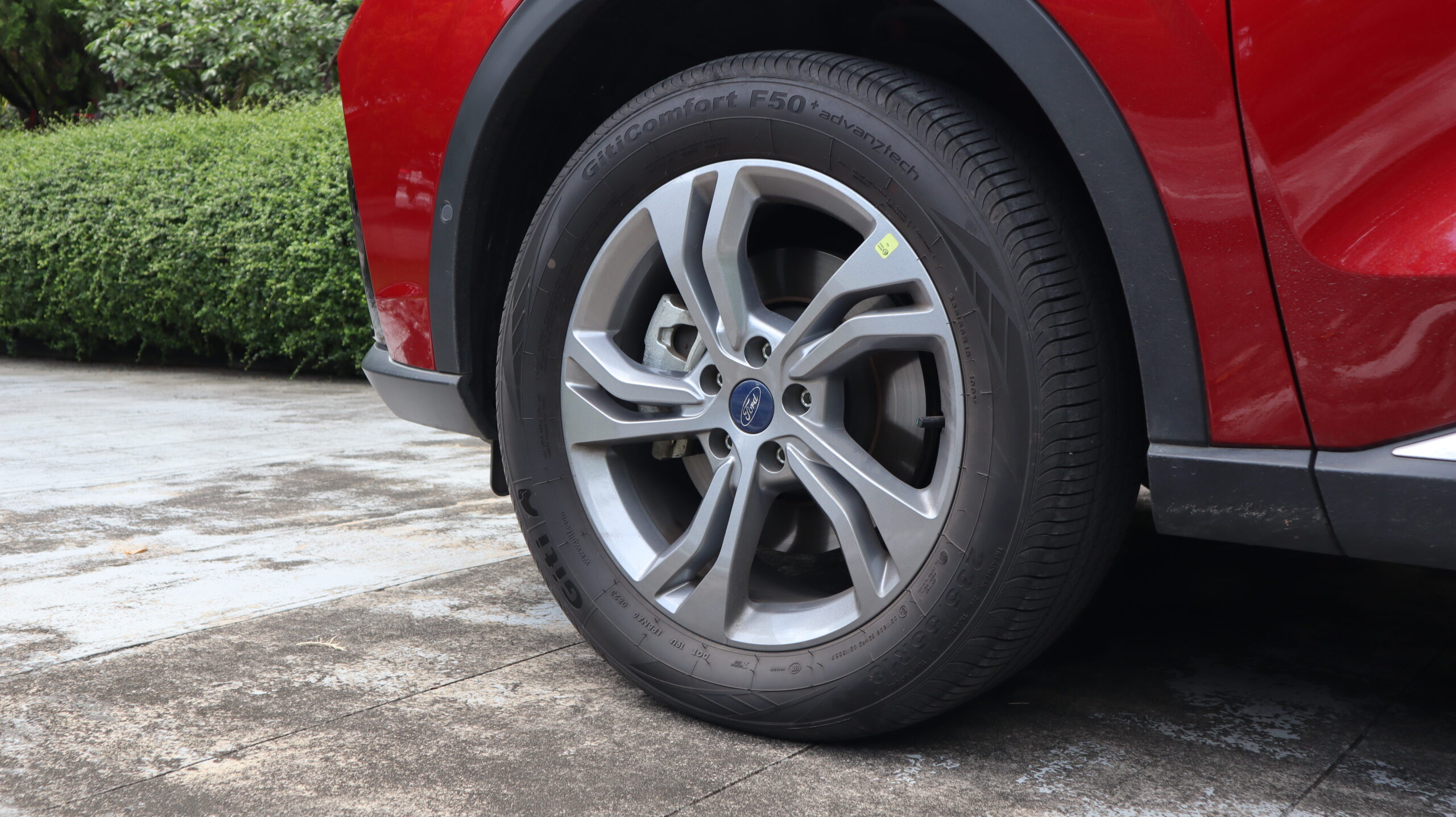 Before you bring out your pitchforks, let us clarify: while other vehicles in this segment can go off-road as well, the Territory for some reason assures us that it was engineered with this purpose in mind. Sure, it can't be as sporty or as urban-focused as its kitted-out rivals, but it'll go anywhere you need it to. There's no "tiis-pogi" sacrificing ground clearance here.
If you happen to have exactly the amount for a Ford Territory in your pocket, then we won't deny that there are other options out there. However, if your goal is to secure the best all-rounder possible (that has Android Auto), and that blue oval means something to you, then we'd admit that this is a solid pick.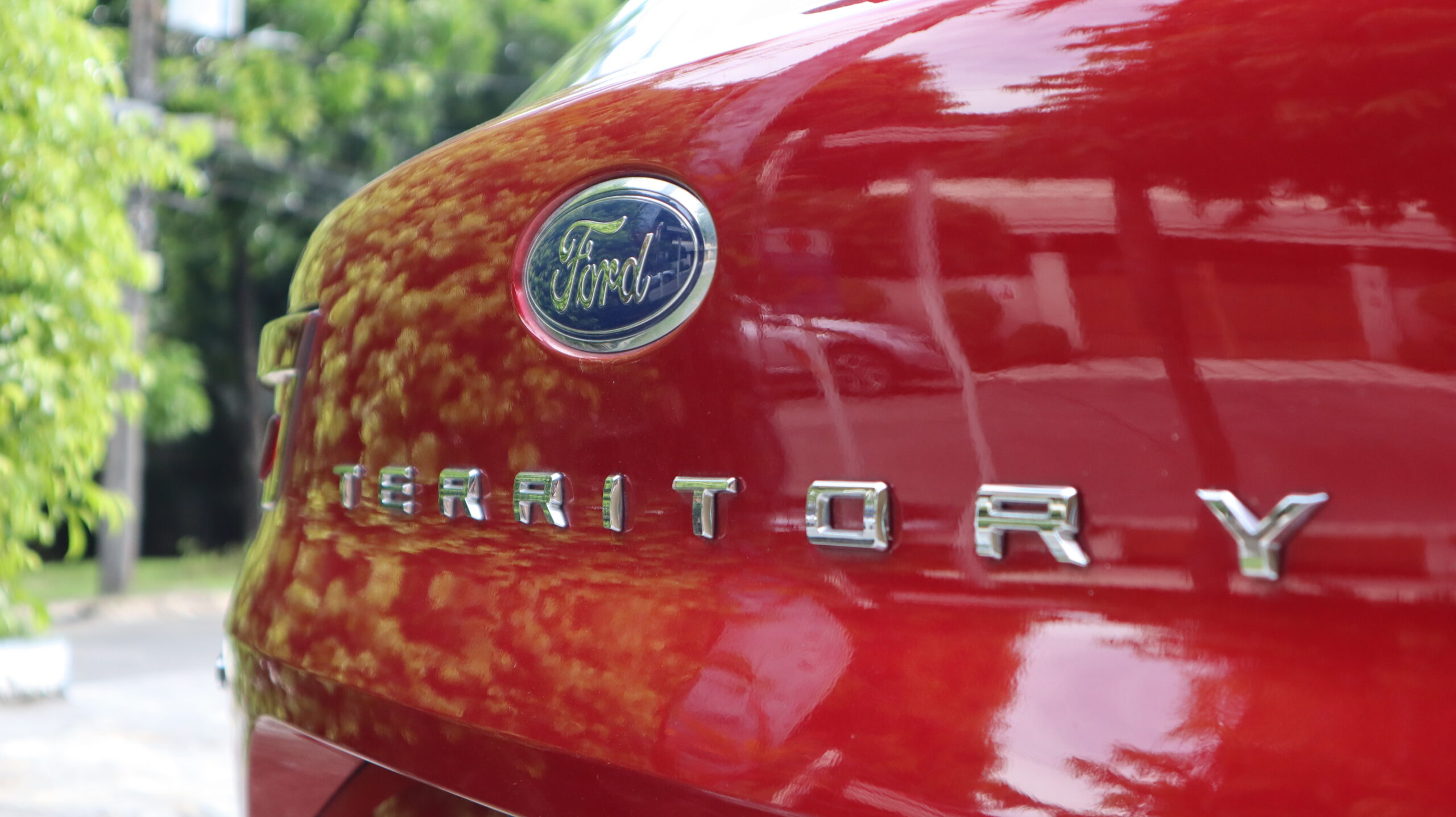 Next-Gen Ford Territory Price PH
This all-new Ford Territory Titanium in the PH will cost you PHP 1,335,000, while the top-spec Titanium X will set you back PHP 1,599,000.
The most obvious differences between the two Ford Territory variants in the PH are the panoramic moonroof, larger digital cluster, and white interior. However, in our opinion, this base model is more than good enough for whatever you need.