As the launch date draws closer, Philippine up-and-comer OMODA has expressed its ambition to become one of the leading brands in the country. To achieve this lofty goal, they've expressed their intent to offer a complete range of New Energy vehicles in the Philippines. The first of these set to debut this year is the OMODA 5 Electric Vehicle (EV).
OMODA understands the primary need of the youthful, fast-paced individuals of today: technology. As such, the OMODA 5 EV is slated to boast cutting-edge features. These include a comprehensive 16-function ADAS System (consisting of Front Collision Avoidance, Front Departure Reminder, Lane Departure Warning, Adaptive Cruise Control, Lane Keep Assist, Blind Spot Detection, Autonomous Emergency Braking, Driver Monitoring System, etc.), a 360 Degree view camera, and even a heads up display (HUD), all projected through dual 10.25-inch screens on the dashboard.
In terms of comfort, both the driver and passenger seats offer power adjustment (6-way and 4-way, respectively), along with seat heating and ventilation functions. There are so many ways to get cozy in this cabin; sit back and listen to the 8-Speaker Sony Sound System project awesome sound. Surprisingly, the OMODA 5 EV comes standard with Wireless Apple CarPlay AND Android Auto. To keep your other tech in check, they've also installed three High-Speed USB Ports, two power outlets, and a wireless charging pad for mobile phones.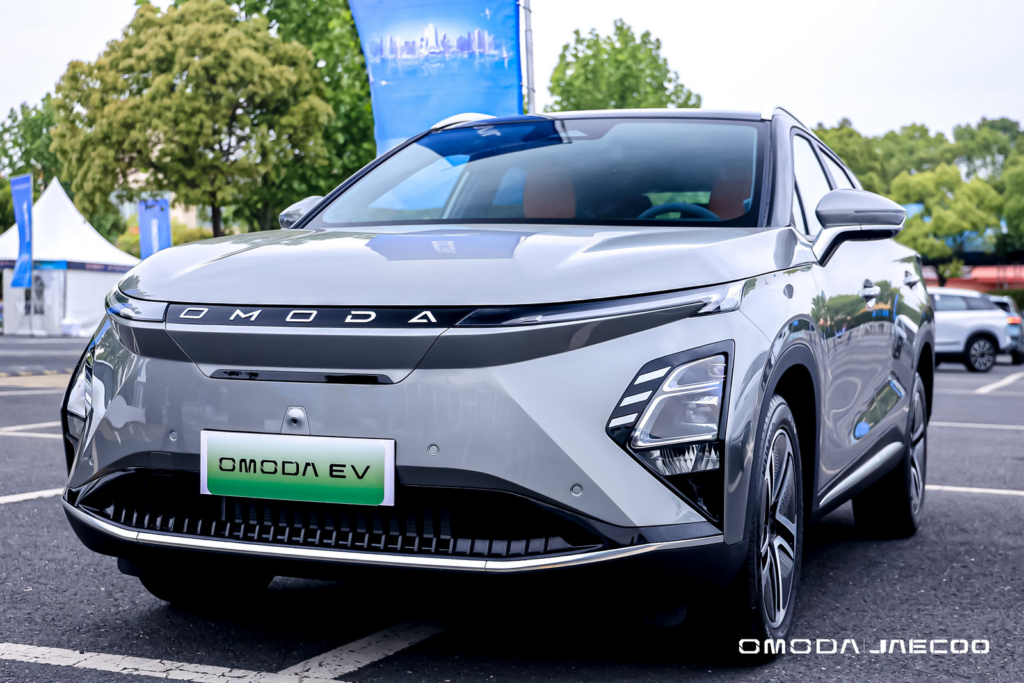 Additionally, each passenger in the cabin benefits from a one-pinch auto function for all windows, while the driver enjoys convenient control with features like remote start, keyless entry, and remote switch for air-conditioning, all accessible via a button on the keyfob. Propelled by a liquid-cooled Permanent Magnet Synchronous Motor, the OMODA 5 EV is expected to produce approximately 150KW of power and around 400Nm of torque. The vehicle is projected to achieve a range of 350-400 KM in total with a fully-charged battery. Then you can top it back up to life with either an AC/DC charging module as a standard feature, or a portable 220V charger.
Furthermore, the OMODA 5 EV has achieved a 5-star rating in its recent EURO-NCAP test, highlighting the brand's commitment to safety. Coupled with the various active and passive features, this future-ready vehicle provides users with complete peace of mind.
Price-wise, it's expected to be highly competitive with other EVs in the market. That's because it benefits from the government's tax exemption program for Electric Vehicles. Moreover, the vehicle will be exempt from the number coding scheme, as stated in the Electric Vehicle Industry Development Act (EVIDA), also known as Republic Act 11697. That's enough of a perk to push us to get one!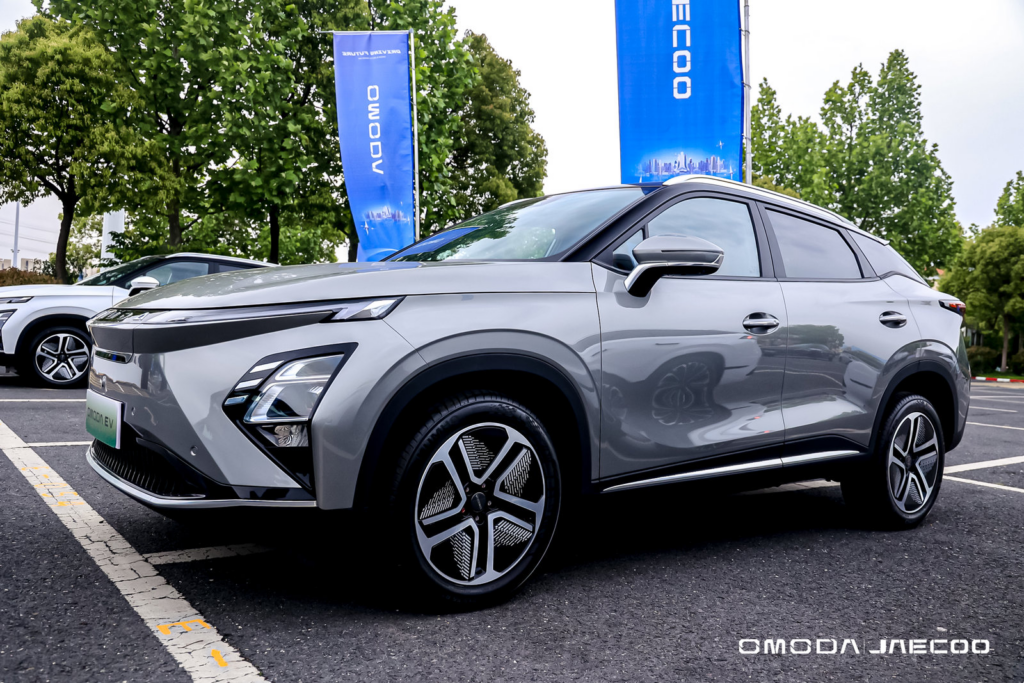 The OMODA 5 EV is set to launch in the fourth quarter of this year, coinciding with the launch of the OMODA and JAECOO brands.