Foldable devices is the next step for phones, and while there have been efforts on making the hinge sleeker to give the flexible display a less noticeable crease, not much progress has been made with under-display (UD) cameras. Samsung did it on the Galaxy Z Fold3 and Fold4, but the photos taken from the UD camera are sub-par at best.
The only brand that has made progress with UD cameras is ZTE, where its latest iteration is roughly at par with selfie cameras that are placed in a punch-hole. It's no secret that Huawei wants to make its next foldable–possibly the Mate X4–better by adding a UD camera. Recently, it's been reported that Huawei has teamed up with ZTE and BOE to develop a new flexible OLED display with a UD camera.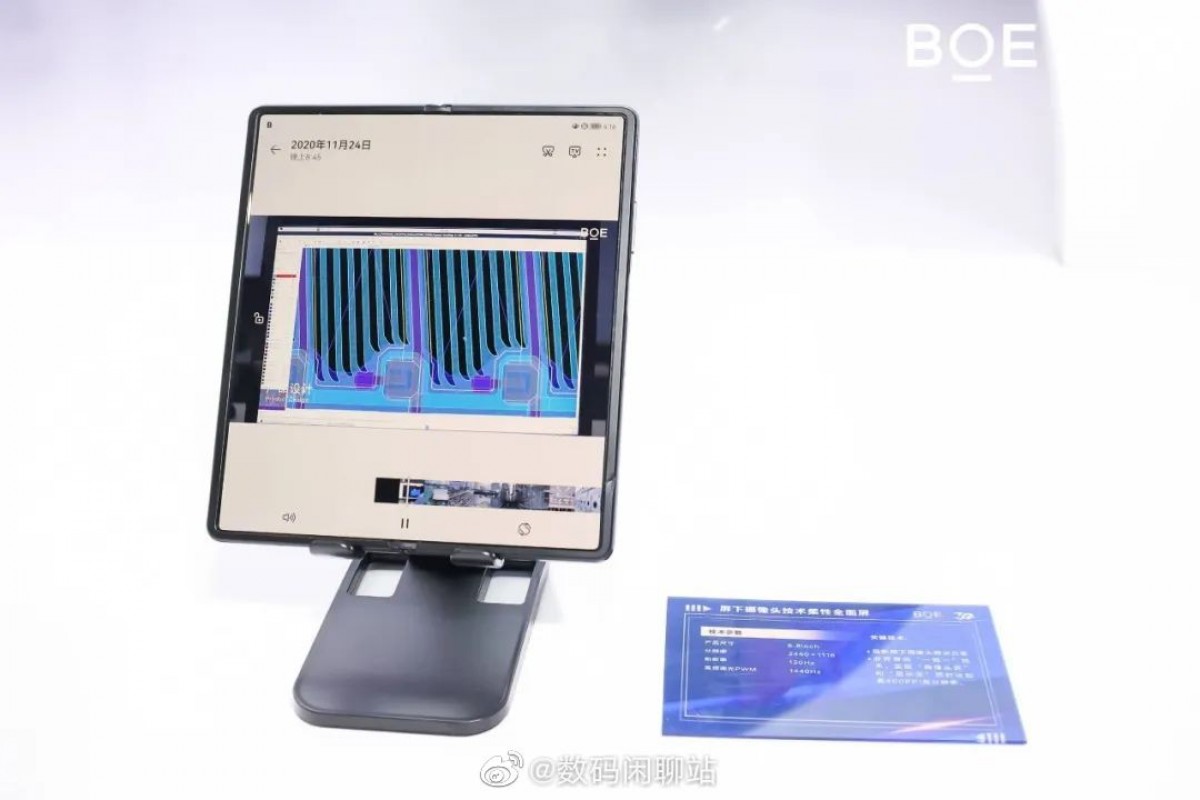 The new flexible display, which is called Q8, is a flexible OLED panel that's said to have a refined under-display camera that utilizes ZTE's expertise in the field. BOE has demonstrated this new display, and it appears that ZTE was able to refine it further to make the camera more concealed when not in use. The display in question has a 2480×1116 resolution and makes use of 1440hz PWM dimming.
When will we see this new flexible OLED come to a production device? According to Digital Chat Station, the partnership between Huawei, ZTE, and BOE for this new OLED display will debut on the Mate X4.