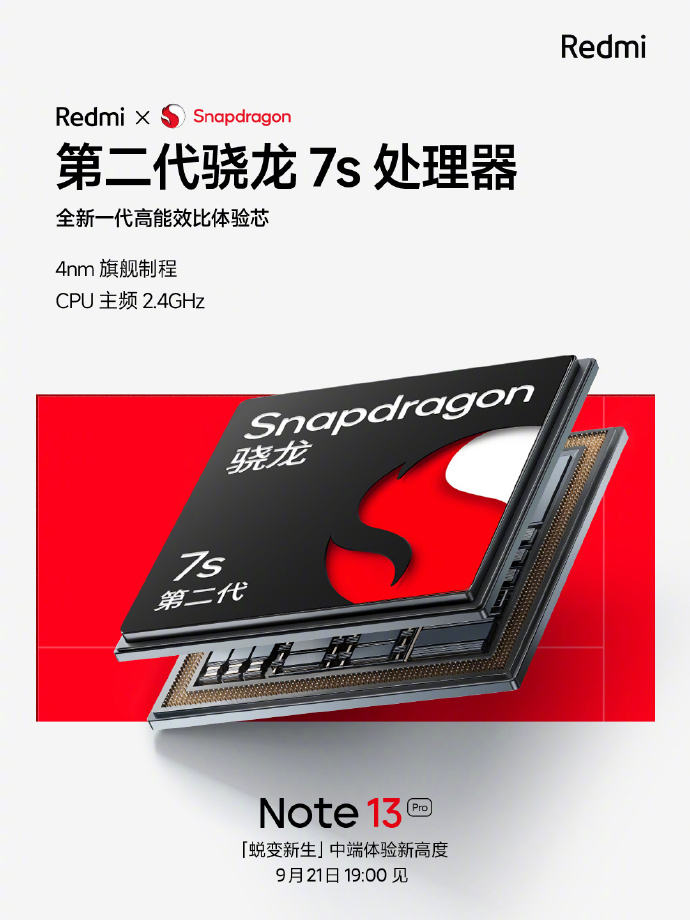 The Redmi Note 13 Pro series is set to launch on September 21 in China. While we know a few details about the Redmi Note 13 Pro+, there's little to know about the Note 13 Pro. Recently, Xiaomi teased that the Redmi Note 13 Pro will use a Snapdragon 7s Gen 2 processor. That's not a typo: this processor is different from the Snapdragon 7+ Gen 2 used on the POCO F5 / Redmi Note 12 Turbo.
Following the announcement on Weibo, Qualcomm revealed a few details about this new processor, which is said to use Kryo CPU cores that have a maximum clock speed of 2.4Ghz. That is lower than the 2.91Ghz peak clock speed of the Snapdragon 7+ Gen 2 and making it more related to the previous-generation Snapdragon 7 Gen 1. Going through what Qualcomm has shared, the Snapdragon 7s Gen 2 will have support for Full HD+ 144hz displays, has a 12-bit Triple ISP that supports staggered up to 200-megapixel cameras (or up to three 16-megapixel cameras) and staggered 4K HDR video recording, and support for WiFi 6E. It will come with Qualcomm's Snapdragon X62 5G modem–the same one used on the Snapdragon 7+ Gen 2.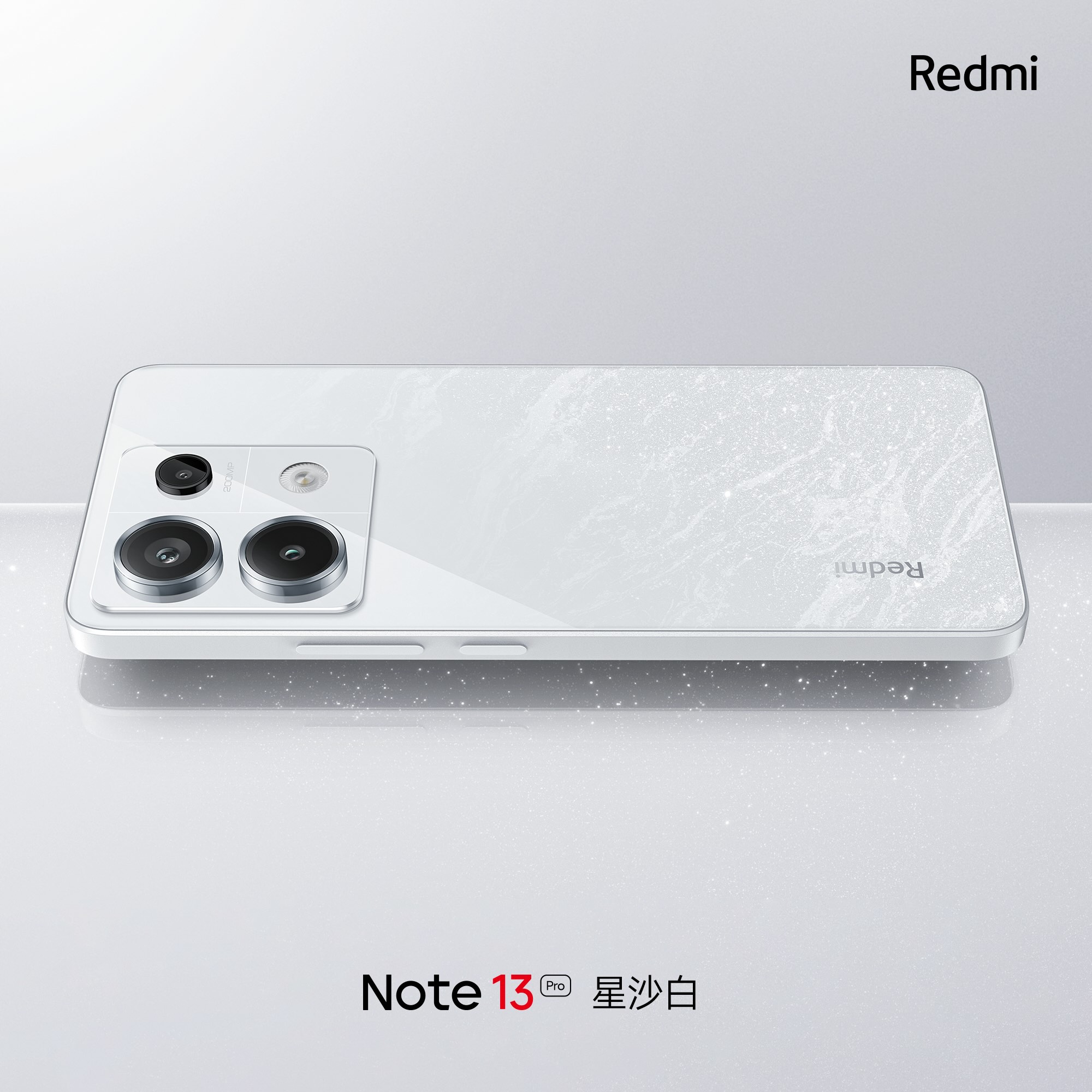 While the Snapdragon 7s Gen 2 will be the weakest among the Snapdragon 7 series, it might be a good processor choice for budget to mid-range phones–and perhaps a good alternative to the popular Snapdragon 695 that most brands use.