Huawei has reclaimed its top spot in imaging benchmark DxOMark with the P50 Pro. The brand's latest flagship scored 144 on the benchmark site, a point higher than the current champ, Xiaomi's Mi 11 Ultra. The P50 Pro camera offers stellar still image quality in all lighting conditions according to its DxOMark scores.
One of the Huawei P50 Pro's main selling points are the Leica-branded rear camera module composed of a 50-megapixel 23mm f/1.8 main camera with OIS, 40-megapixel 26mm f/1.6 monochrome camera, 13-megapixel 13mm f/2.2 ultra-wide-angle camera, and a 64-megapixel f/3.5 periscope camera with 3.5x optical zoom and OIS.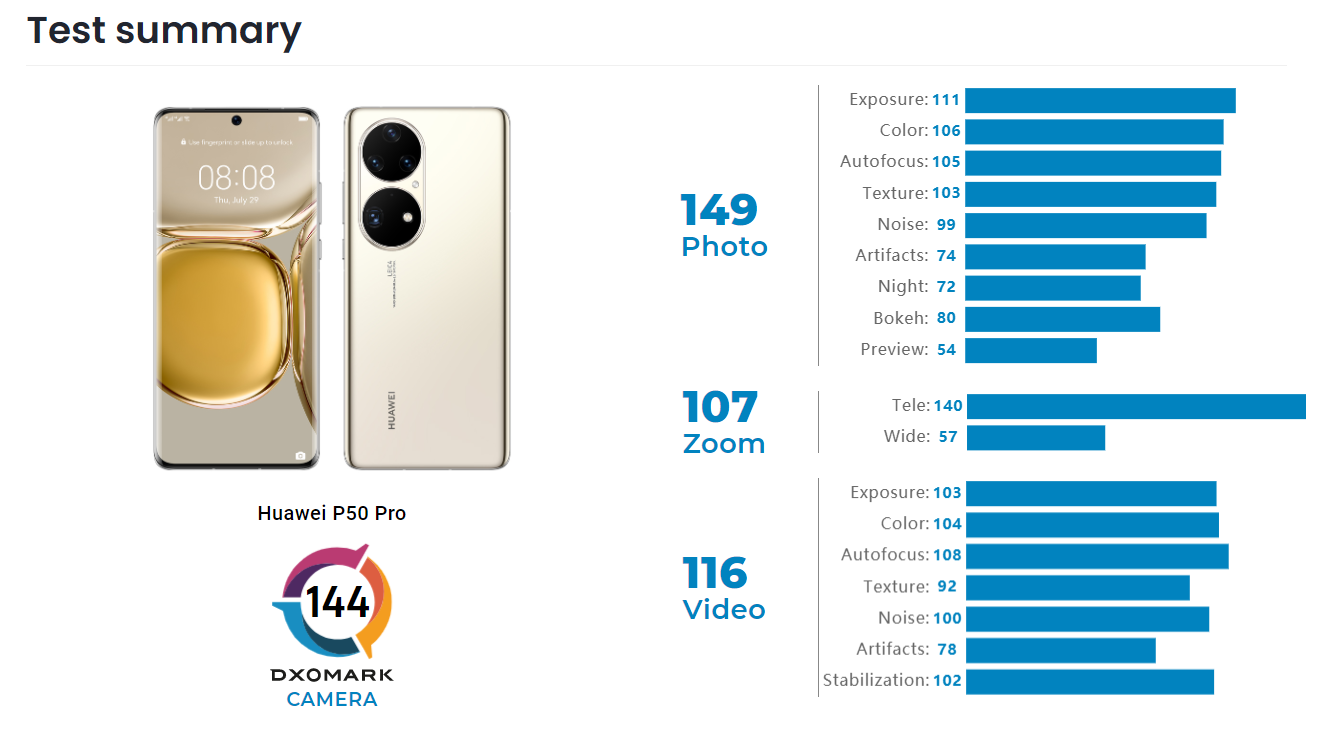 Moving on to the scores, the Huawei P50 Pro bagged a high score of 149 in the Photo category. The Zoom category is tallied at 107 while the video is at 116. In general, the phone shows off spectacular low noise levels and a wide dynamic range for both the primary and ultra-wide-angle cameras.
The white balance for the Huawei P50 Pro is accurate and natural, according to DxOMark. For the medium and long-range indoor and daylight shots, details are sharp and clear. In terms of video quality, the exposure and wide dynamic range don't fall short as expected from the brand. Accompanying this is sharp detail in both daylight and indoor situations with effective video stabilization.
However, the P50 Pro also has some cons to look out for. The shallow depth of field the phone has may cause some out-of-focus photos on some portraits. There's also an occasional autofocus failure in low light conditions which is natural but disappointing for a flagship phone. There's also some noise to watch out for on textures when shooting in low light. Another caveat is the occasional white balance casts in both indoor and outdoor video which might cause slight exposure instabilities. Previewed images may also be drastically different from the final captured image.