We wrote about this vehicle recently, but at the time we hadn't seen it in the flesh yet. Now we've finally witnessed the actual GAC GS3 EMZOOM coming to the PH for ourselves, so we can finally give a bit of our own thoughts. Here's a photo gallery of the vehicle as well as our first impressions after seeing it in person for the first time.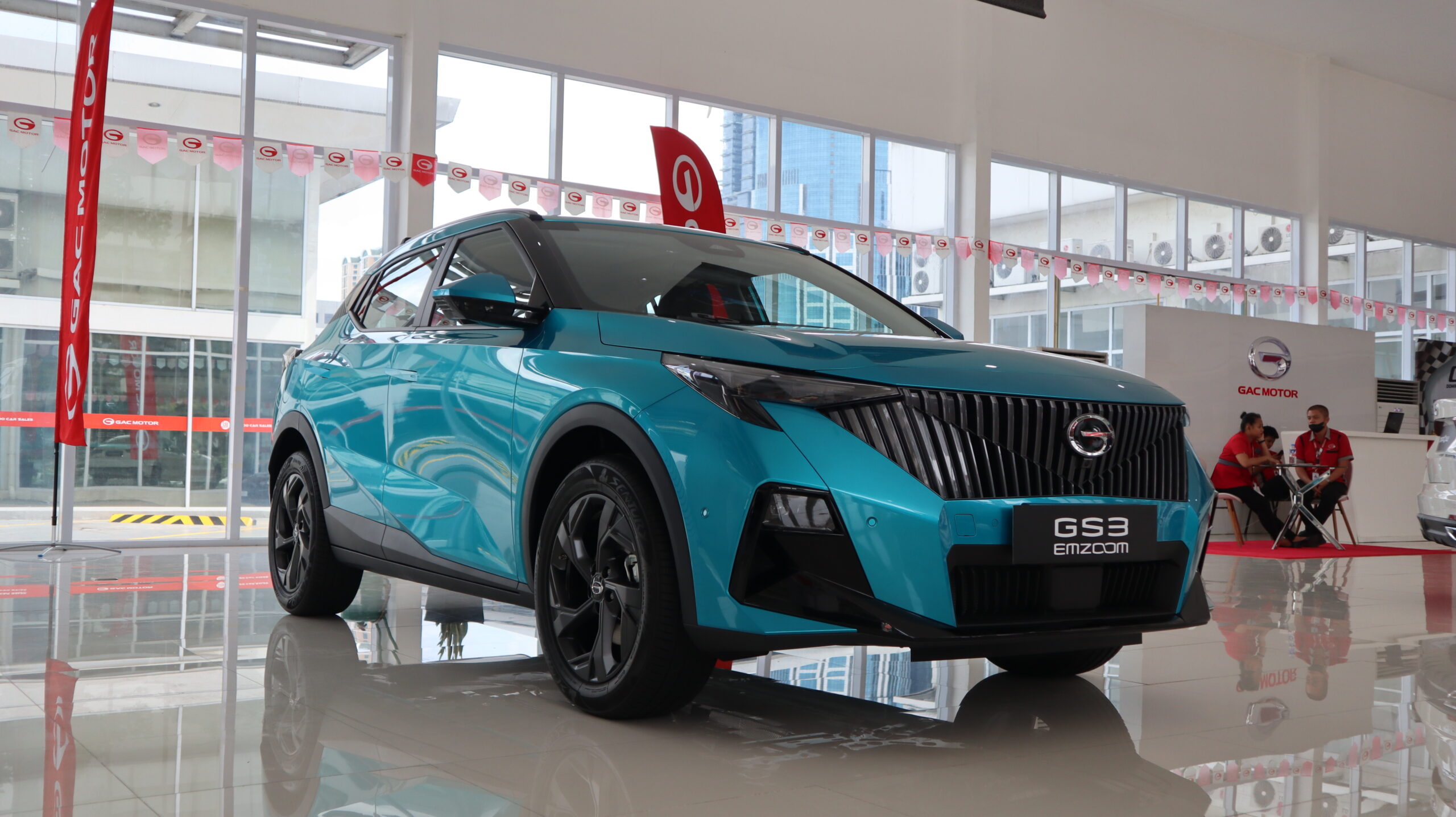 Up front, the thing that really grabs you is the front grille's design. Usually we've noticed car manufacturers opting for a fractal or honeycomb design, but this one simply has lines going straight down from top to bottom. It's also split into two sections, with an inverted triangle sheltering the GAC badge while the other portion covers the unused surface area on this front fascia. Overall, it's a sharp design that we've come to expect from a future-forward company like GAC.
You could probably use this GAC GS3 EMZOOM to teach Math in the PH since its design probably has all the polygons incorporated within. This vehicle's design could be a lot of things, but there's one thing it definitely isn't: boring. It's a feast for the eyes and looks impressive under any lighting condition. Even if those rear exhaust vents are fake, they do their job in spicing up this car's rear end.
Look at those complex patterns masterfully interspersed into this vehicle's exterior aesthetic.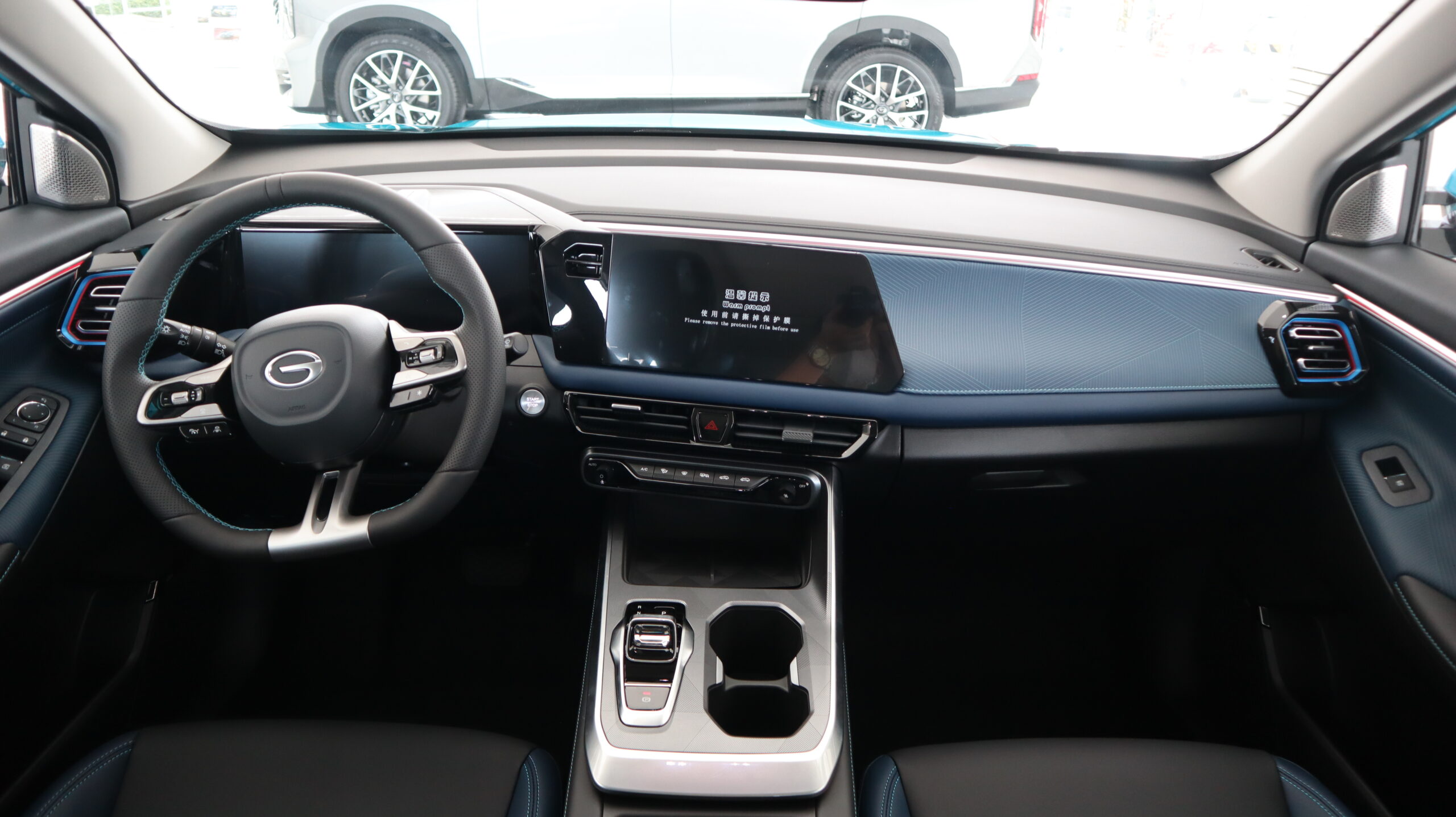 On the inside, things are ultramodern and cleaned up nicely. The signature steering wheel design from the Empow makes its way back here.
Most of the dashboard is covered in a blue faux-leather material that's soft to the touch. It definitely helps this cabin feel more upscale. It also receives the polygonal line treatment, which appears to be an overarching design theme with this vehicle. Surrounding the A/C vent is an electric blue/red accent, sparking some lively pop to keep things youthful. It works well with the darker blue shade of the leather.
These line patterns also make their way to the gear selector and cupholders. Speaking of, the shifter reminds us a bit of what you'd usually get in a Volvo – which is a good thing since that brand represents understated elegance.
When it comes to other touches we particularly liked, there are two: the first is the DTS sound system found onboard. People who like listening to the latest jams will be pleased to find a branded sound system in a car within this segment. It often provides assurance of decent audio quality, and exhibits a premium aura.
Another detail we found pleasant is the presence of retractable door handles. They're only beginning to make their way to this segment, but we still remember when these were only present on luxury vehicles and concept cars back in the day.
GAC GS3 EMZOOM Price PH
The GAC GS3 EMZOOM will be sold in the PH in three variants, the GS, GB, and range-topping GL. They will be sold at PHP 998K, PHP 1.098M, and PHP 1.198M respectively.
We'll make content on further details such as engine specs and driving impressions once it becomes available for review.
Would you say it's worth it for the price? Let us know!