GAC GS4 Philippines Review Verdict: The GAC GS4 is a proper return to what makes a car great for daily commutes: comfort, practicality, ease of use, and reliability. Some may fault it for not having nearly as many interior screens and tech as its rivals, but the value this provides is unquestionable. If you're looking for futuristic styling and features, you may be better with its upscale sibling, the Emkoo, but we were certainly very pleased with this vehicle. 
Pros
Everything feels solid and well-made
There's tons of interior space, which isn't obvious from the outside
Sport mode actually works
Cons
Unremarkable styling
Head unit can sometimes lag
Auto headlight function would have been nice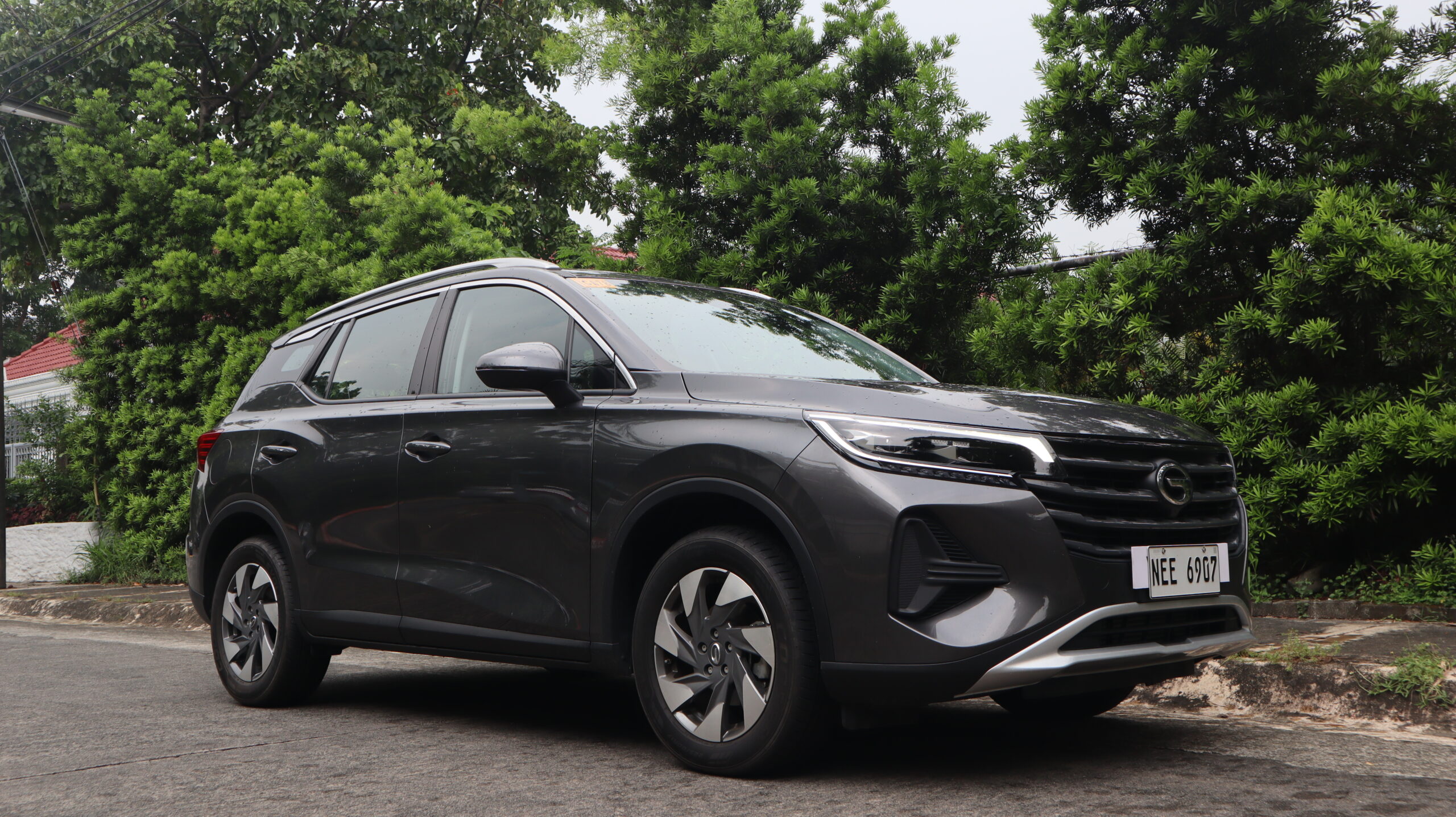 Exterior
We'll start off with what you see from the outside for this GAC GS4 review. Honestly, the styling cues here are quite tame if you compare the design to the futuristic Empow, Emkoo, and even the GS8. It feels like it represents a previous generation of the brand – even if it is a relatively new model. Despite this, we still know that this appeals to an audience that wants something subdued, doesn't turn too many heads, and just fits in with everyday traffic.
Part of the minimalistic front fascia is the dark grey grille that's paint-matched to the car's body in this scenario. This gives it a more streamlined look, and the size is just right to stay under the radar. GAC calls this the "Light and shadow sculpture 3.0 design concept," and from what we see, there is definitely a well thought-out balance here. On the side are some decorative pieces that sprinkle some personality here and there, while the LED headlamps are crafted in a so-called "dual-star" form factor. Illumination was never an issue with the GS4; not even on pitch-black streets.
If we could just ask for one thing, it would be auto headlight functions. Admittedly, we've been spoilt to not check if we've turned them off anymore.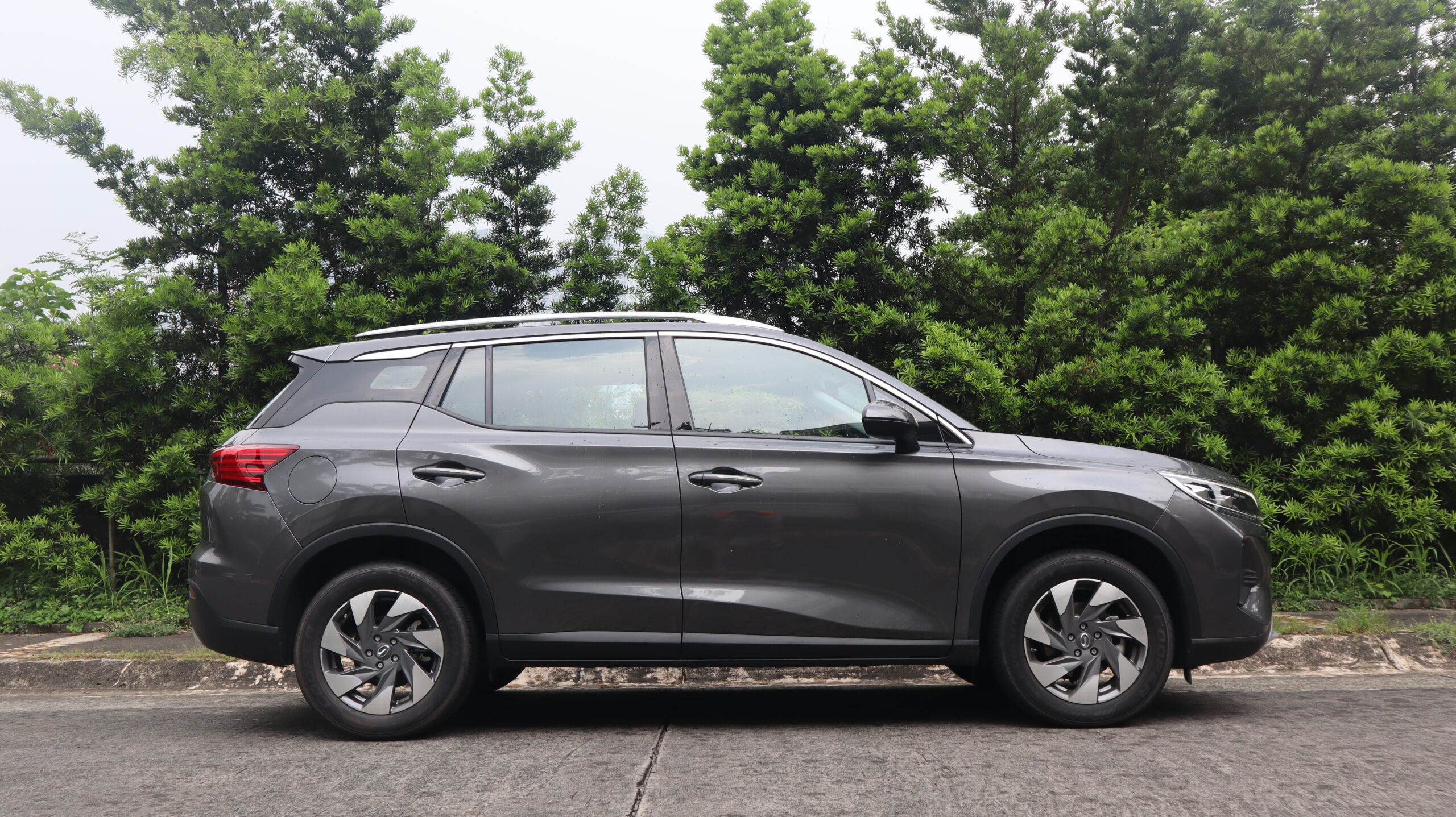 The vehicle sits handsomely on 17-inch alloy wheels, with a two-tone arrangement further complementing our test unit's Benite Gray color. This provides it with a generous ground clearance of around 190 mm. That's enough to give you the confidence in taking this thing out of town, whether your journeys are on tarmac or on dirt. Considering the flood-prone country we live in, it's a reassuring thing to have.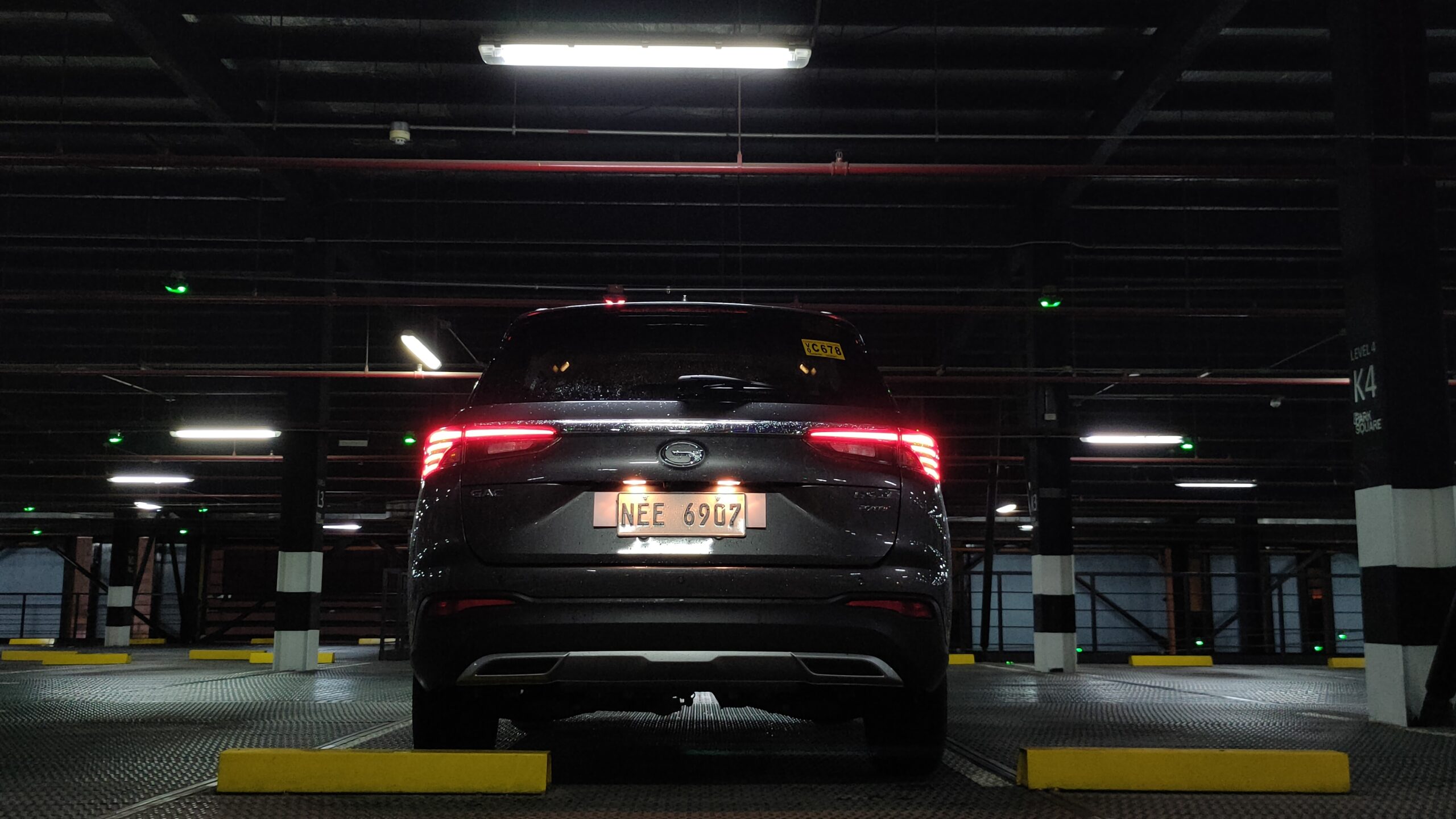 The photo seen above is a spontaneous shoot performed during the notorious typhoon that occurred early in June. The perilous winds and nonstop rain prompted us to temporarily find some nearby shelter. On the way there, our review GS4 easily traversed light floods (typical in the Philippines) surrounding the area and even looked good doing it. Never did we feel unsafe or worried due to the aforementioned impressive amount of ground clearance.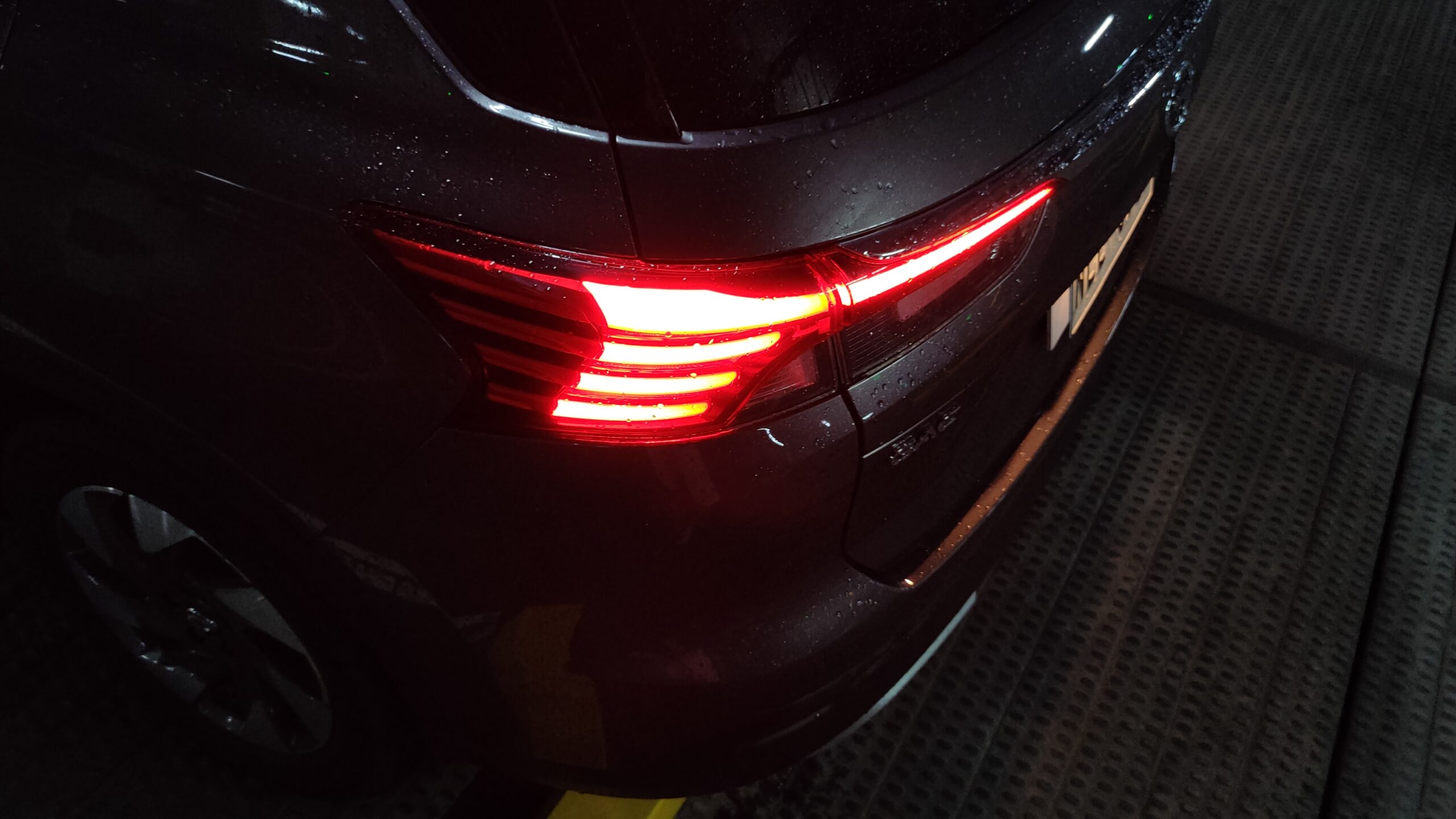 These taillights are easily one of our favorite exterior details on the GAC GS4. They've managed to keep things fun by incorporating this sporty design, all while avoiding the all-too-common light bar that we've seen almost every other manufacturer make use of. These individual streaks eventually congregating towards the chrome bit at the center are simply the proper execution of good taste. That's partially why we can forgive the fake exhaust vents at the rear.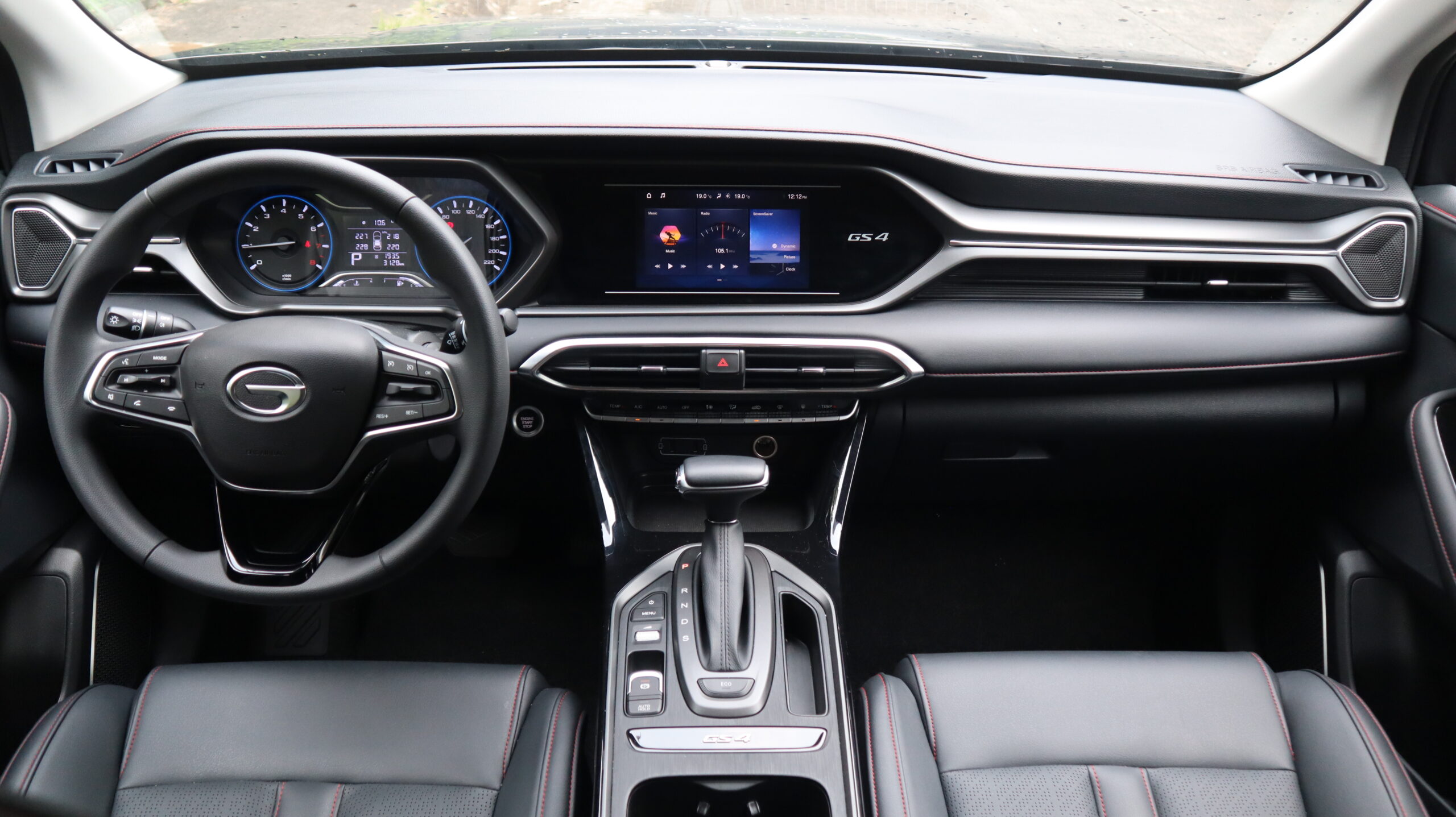 Interior
The cabin of the GAC GS4 is a shockingly pleasant place to be in. It's a clear sign that the company didn't want this to be a "do-it-all" type of vehicle tech-wise, it just wanted the GS4 to do everything it could to a high standard.
Starting off with interior quality, everything feels very well-made. You have quite a lot of soft-touch points in the cabin, reminding you that this vehicle is built with ergonomics in mind. It's not the most expensive vehicle around yet the slight variations in color, shapes, and sizes scattered across this interior still mesh rather well.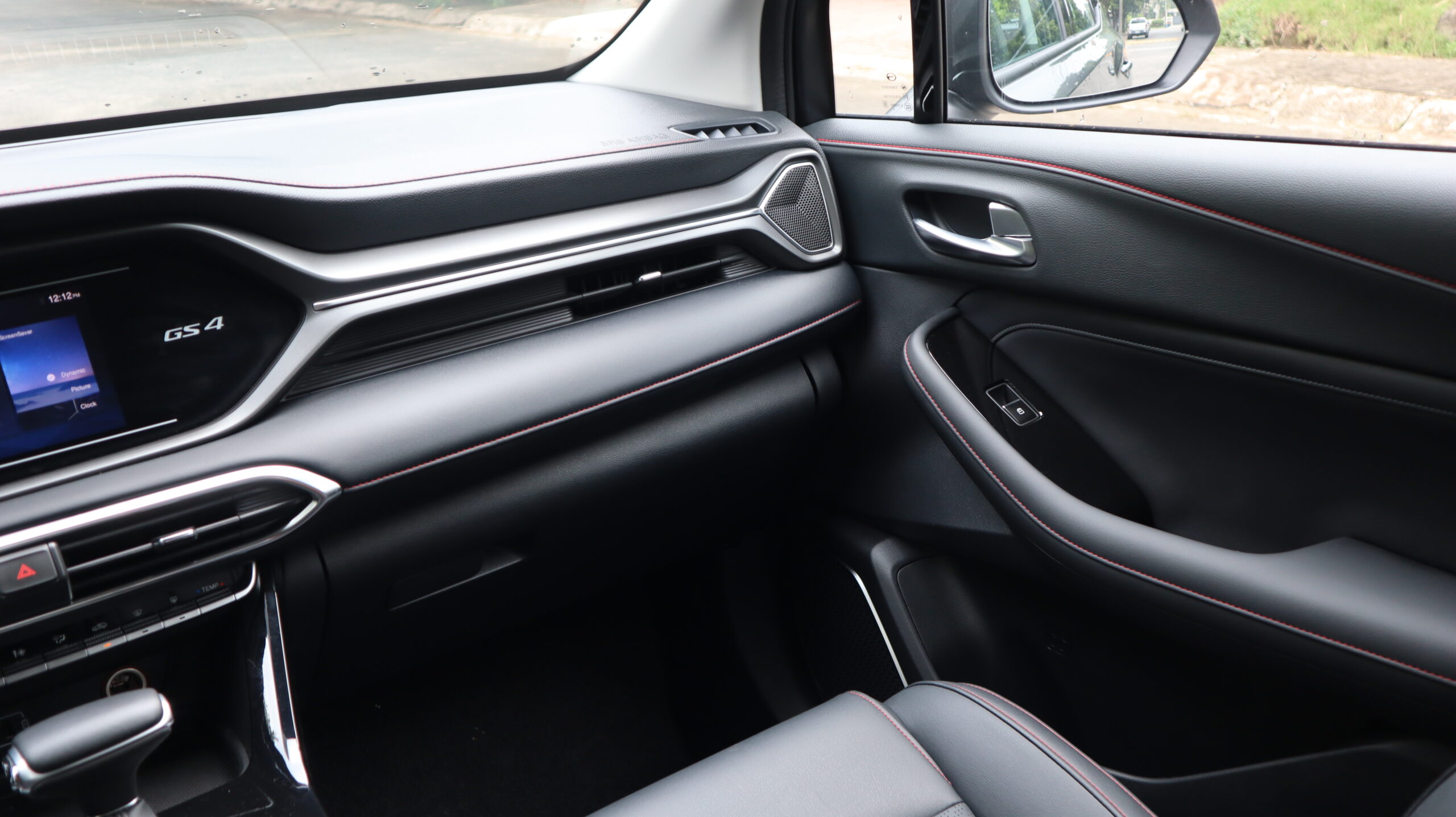 Case in point: Those stylish curves and the refined integration of the side speaker beside the A/C vent. What a feast for the eyes.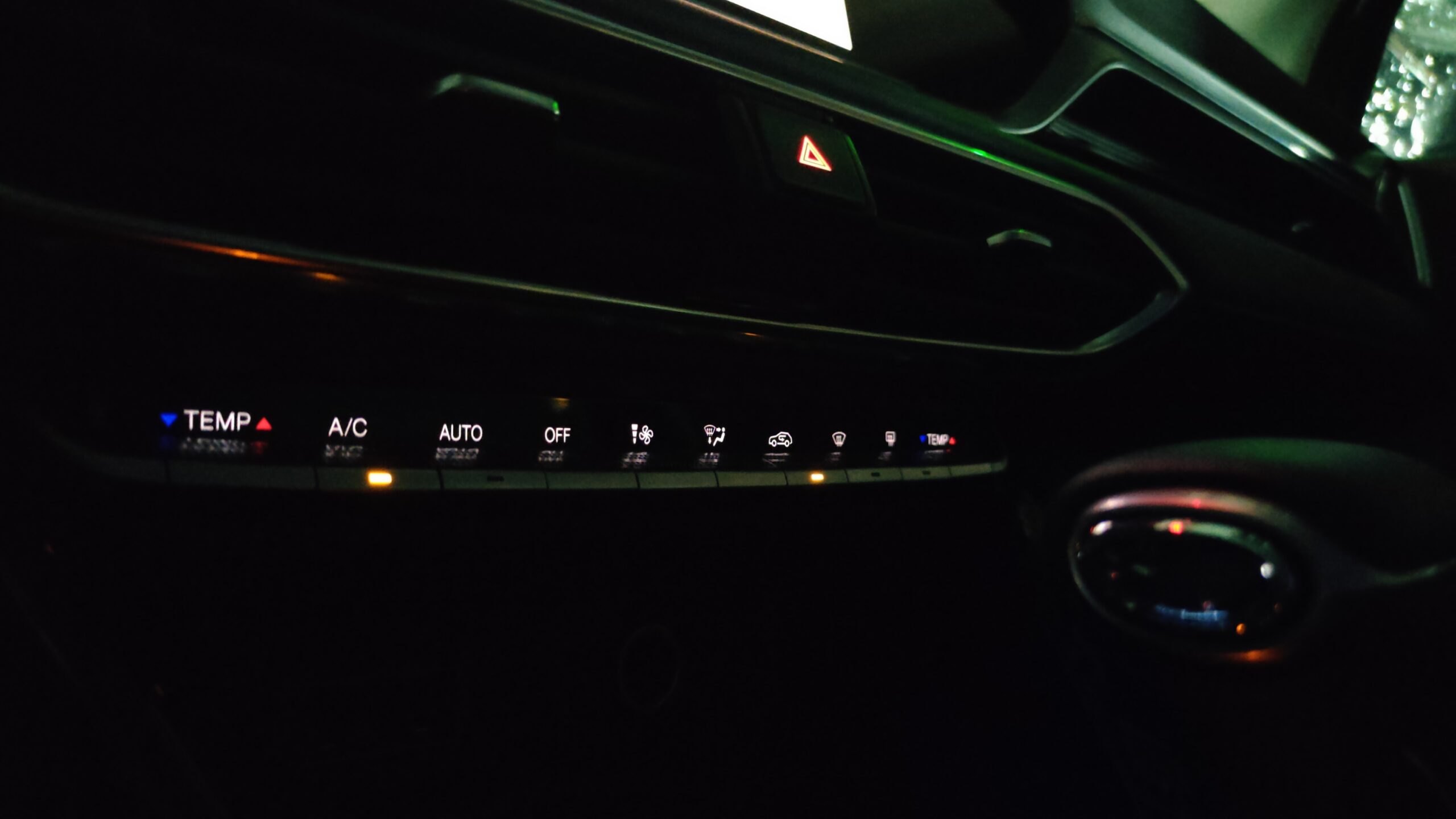 The A/C controls are fairly easy to toggle as well. We'd take these every single time over being required to access touchscreen menus to change our climate settings. Since we live in the oven that is the Philippines, we found ourselves fiddling with the GAC GS4 climate control panel a lot of times during our review.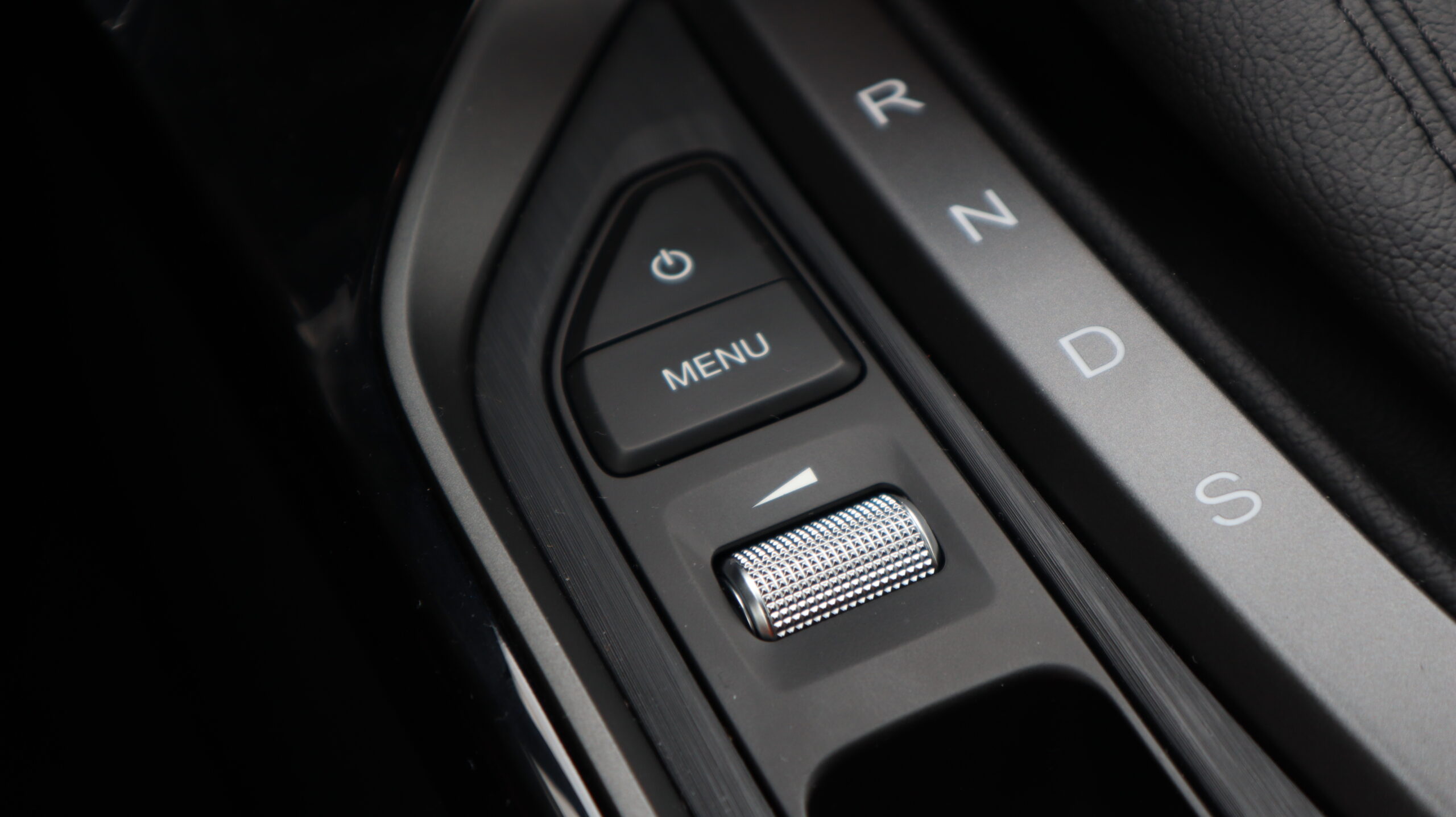 It's definitely the attention to detail we weren't expecting at the price point this is offered at. Red-colored stitching also adorns most of the sewn surfaces here, adding a vibrant pop that breathes life and prevents things from becoming dull. Media controls are even handled either via on-wheel buttons or this premium-feeling toggle by the gear lever.
The more "basic" parts of the interior come in the form of a traditional gauge cluster and this display. We have nothing but good things to say about the gauge cluster. It's bright and legible at any time of the day, everything is clear, and we never really struggled looking for what we needed from there. A tiny screen resides at the cluster's center for a basic readout of the essentials.
Meanwhile, the head unit occasionally lagged on us. Things can take a bit of time to load but we're not sure if it has something to do with the system's UI or the lack of processing power available. We're Android users, so the built-in Apple CarPlay did not come in handy. It may be a different story when connected to your iPhone. Nonetheless, you can keep your devices topped up thanks to two USB-A ports and a more traditional outlet.
The rear seats here are unbelievably spacious. If you had a tall front passenger and another tall person sitting behind them, we don't think either would face any issues here. There's a deceptive amount of legroom from what you'd expect looking at the vehicle from the outside. With tons of space, powerful rear A/C vents, and two USB Type-A charging ports, there are surely no issues here!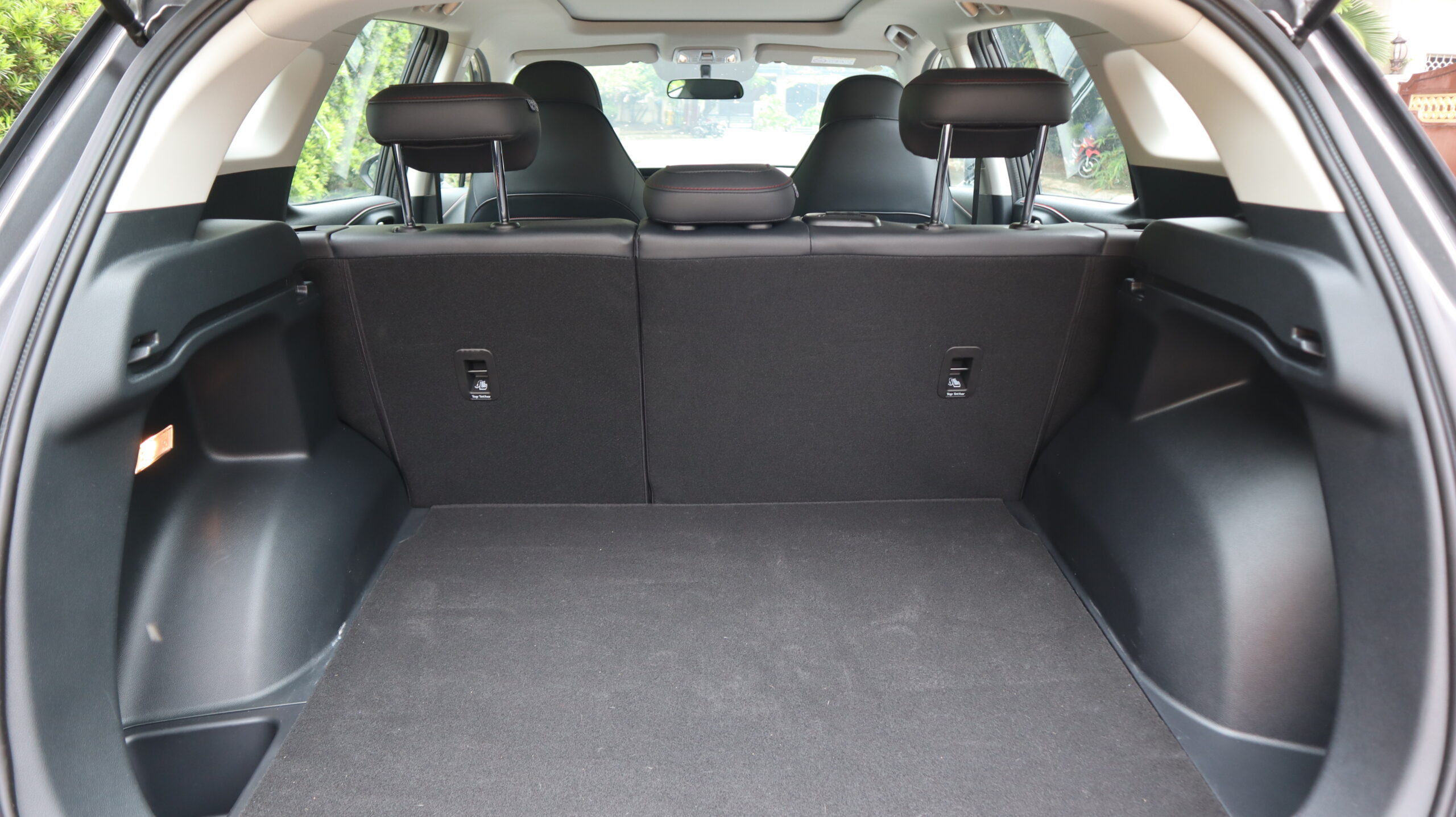 You can also use this for road trips thanks to its 470 liters of trunk space. That's more than enough for everyone's bags when going on a multiple-day out-of-town excursion.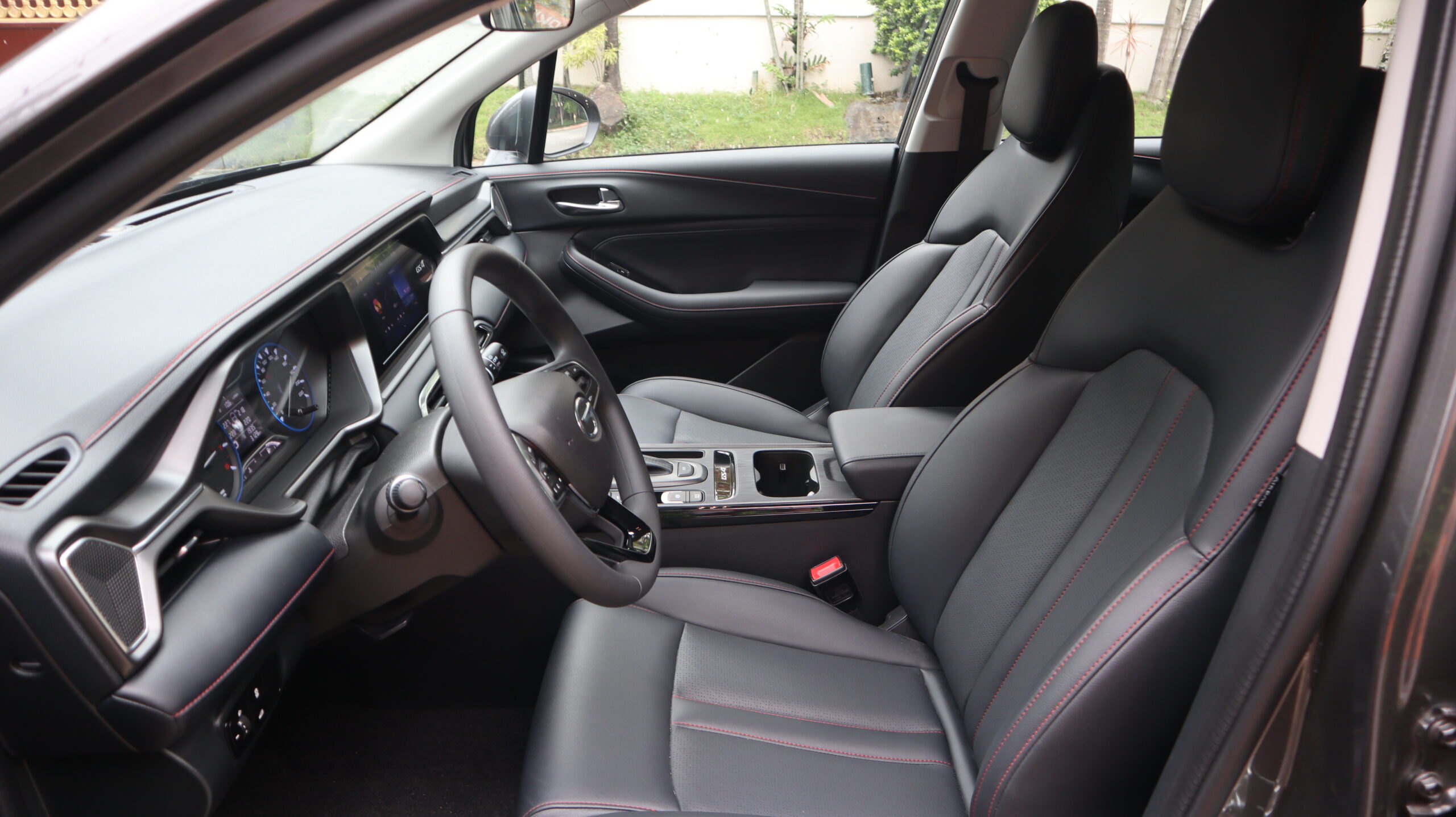 Comfort and Driving Dynamics
Now we'll get to comfort, and what better place to start than with these seats? They're sufficiently supple, and the floating headrest design keeps your noggin' well-supported on a long drive. The same applies to the rear seats as well.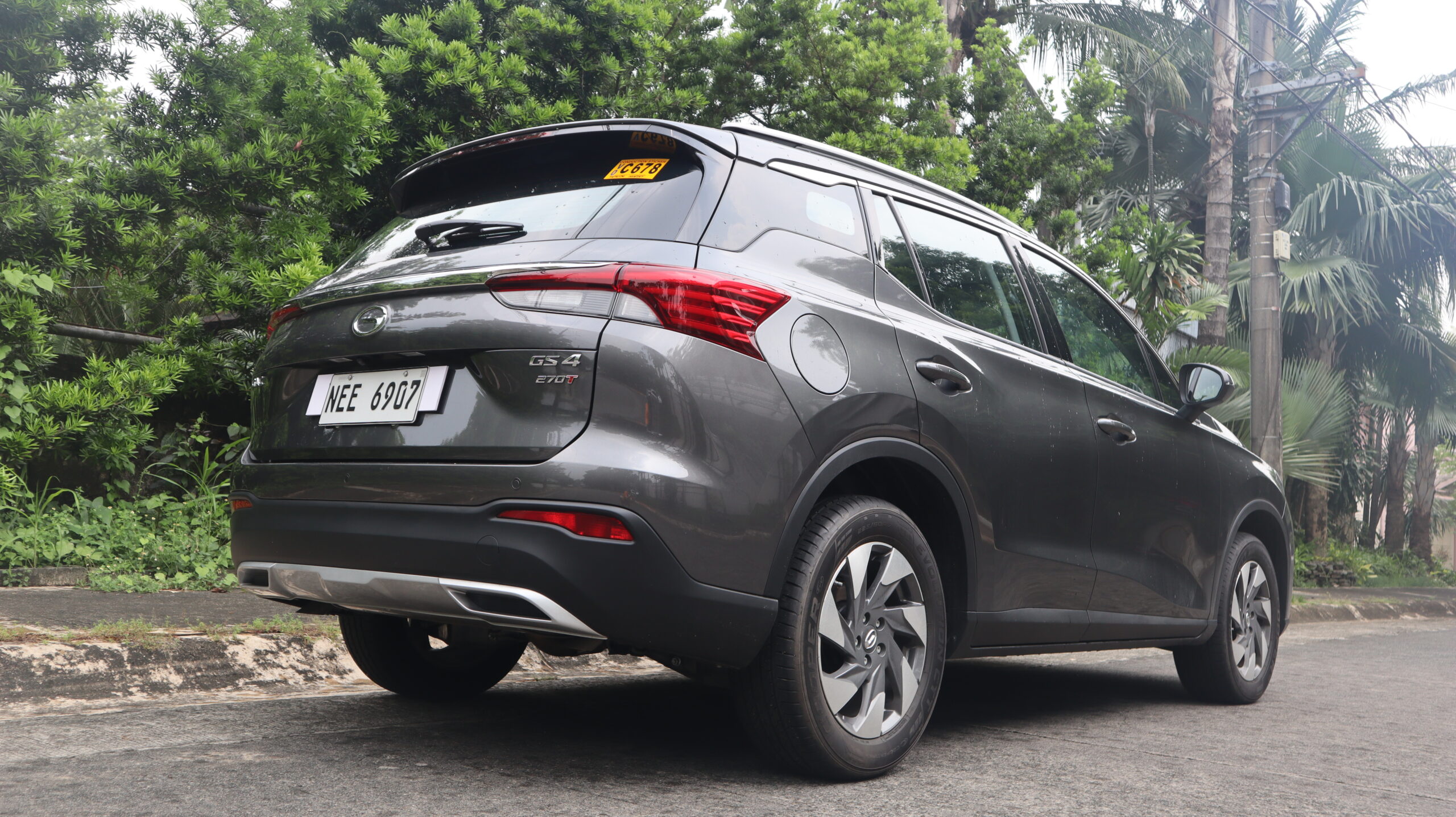 The GAC GS4 in this review did well on bumpy roads here in the Philippines. It comes equipped with front McPherson and rear Multi-link Beam Independent suspension arrangements. We'd say that the ride comfort matches well with the standard within this segment, so it's not pillowy but not harsh either. It's just the right balance, achieving an agreeable middle point between comfort and spirited drivability.
Interior noise levels are well-managed too, whether you're just in the city or picking up speed on the expressway. You can easily drown it out with your favorite tunes.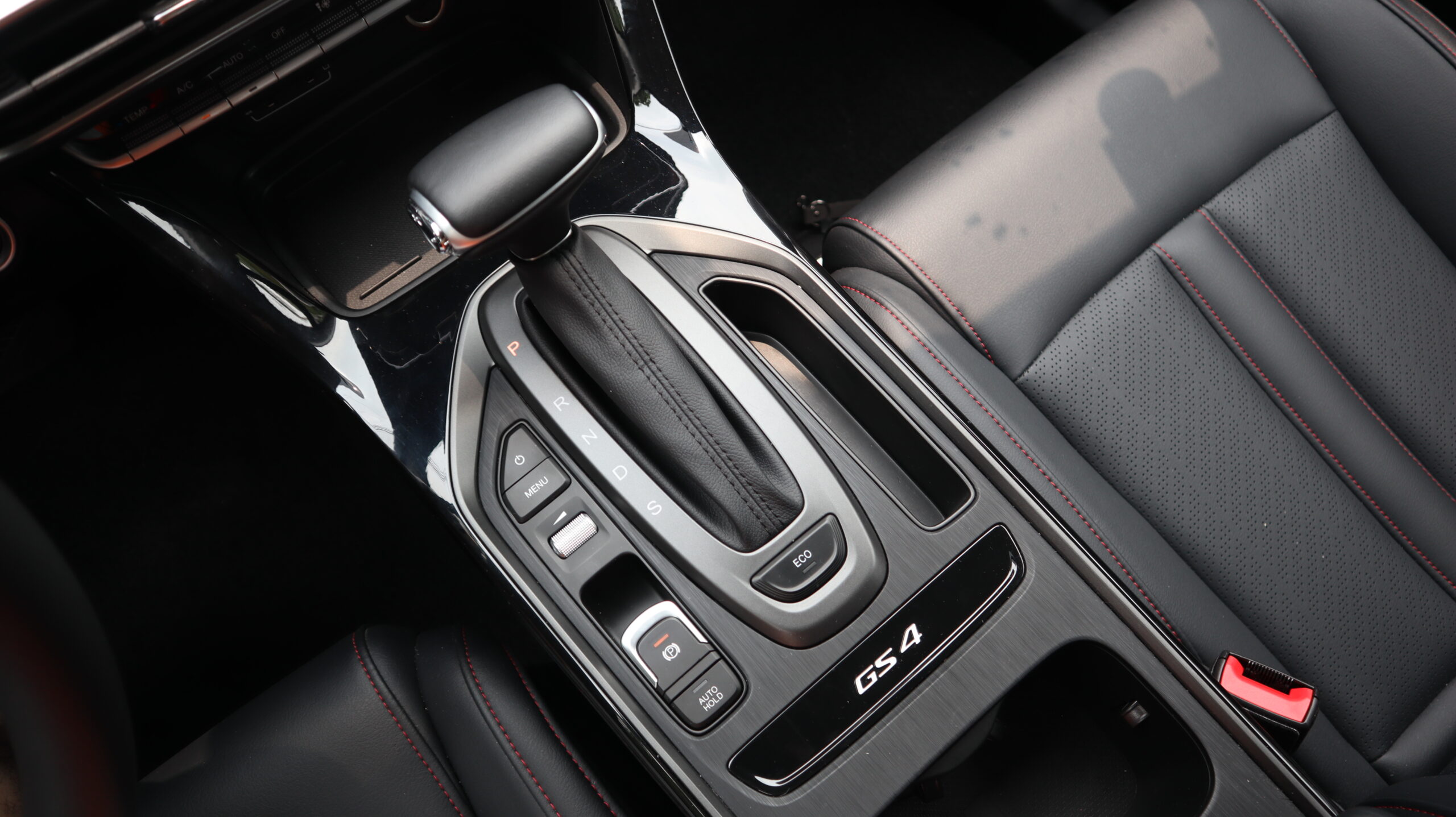 At its core is a 1.5-liter turbocharged powerplant outputting 166 horsepower and 265 Nm of torque. That's mated to a six-speed automatic transmission, which we'll always prefer over the more popular CVT. Not a knock against DCTs in the segment, but these conventional automatics tend to be smoother in stop-and-go traffic. And we have a lot of that within our cities.
Understandably, turning on ECO mode leads to decreased throttle response. It's as if the vehicle asks you "are you sure?" each time you stomp on the gas pedal. After all, the goal here is to save fuel and keep RPMs low. It does a stellar job of holding the driver back. The standard "D" Drive mode, meanwhile, is the ideal setting if you're expecting to see a lot of open roads. Overtaking on the highway should pose no concerns. Those who travel a lot between provinces and cities can keep their car in D and just forget about it. If you have a light foot, you might even match the fuel consumption with ECO turned on.
The most suspenseful surprise comes when you put the vehicle into "S." In our review period, putting it into this setting transformed the GAC GS4 into a giddy little child; ready to beat the speed limit on our roads in the Philippines. We didn't do that, but the crossover definitely came to life here. It's nowhere as violent as the Empow's acceleration but still an amazingly fun car to drive.
Although, oddly enough, the plus-minus controls for manual gear shifting are on the side of the knob.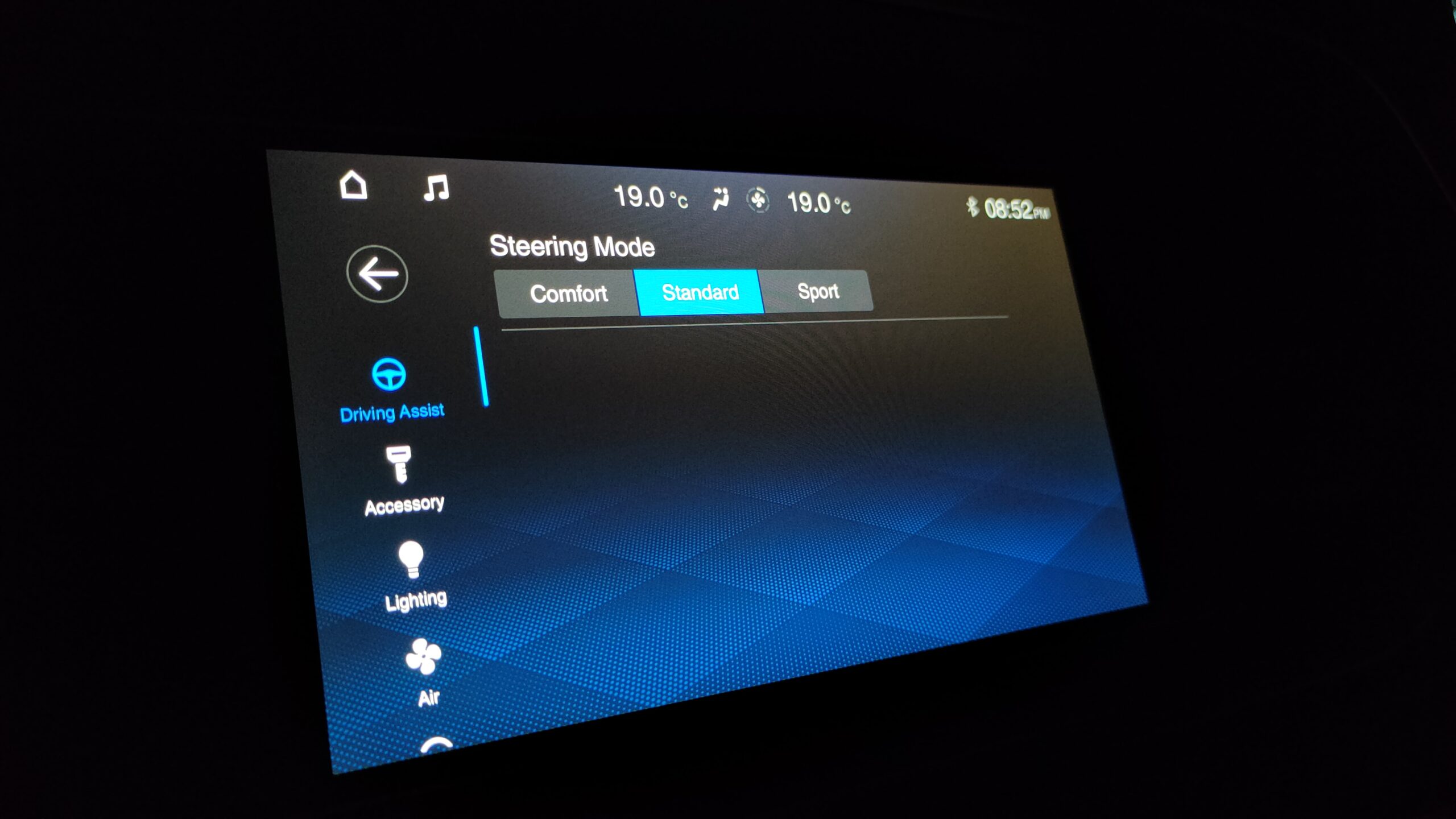 Furthermore, you can also configure the steering feel on the GS4. We found Comfort mode to be a bit too light – but we know that some people see driving as a chore. If the power steering can make things as effortless as possible, then why not? However, as car enthusiasts we want more steering feel to get a better sense of the road. That's where Standard and Sport come in.
The wheel becomes heavier and a bit harder to turn, but it's a more fulfilling experience overall. This is an awesome addition to this seemingly-docile crossover.
Without the wild styling or blindingly-yellow seatbelts of its siblings, it's less intimidating to drive for beginners. Safety is assured courtesy of a five-star safety-rated chassis, dual front airbags, front side airbags, ESP, ABS, hill hold control, braking auto-hold, hill descent control, and a laundry list of high-tech features to keep you intact on the road.
Although when you want to have some fun, it's ready.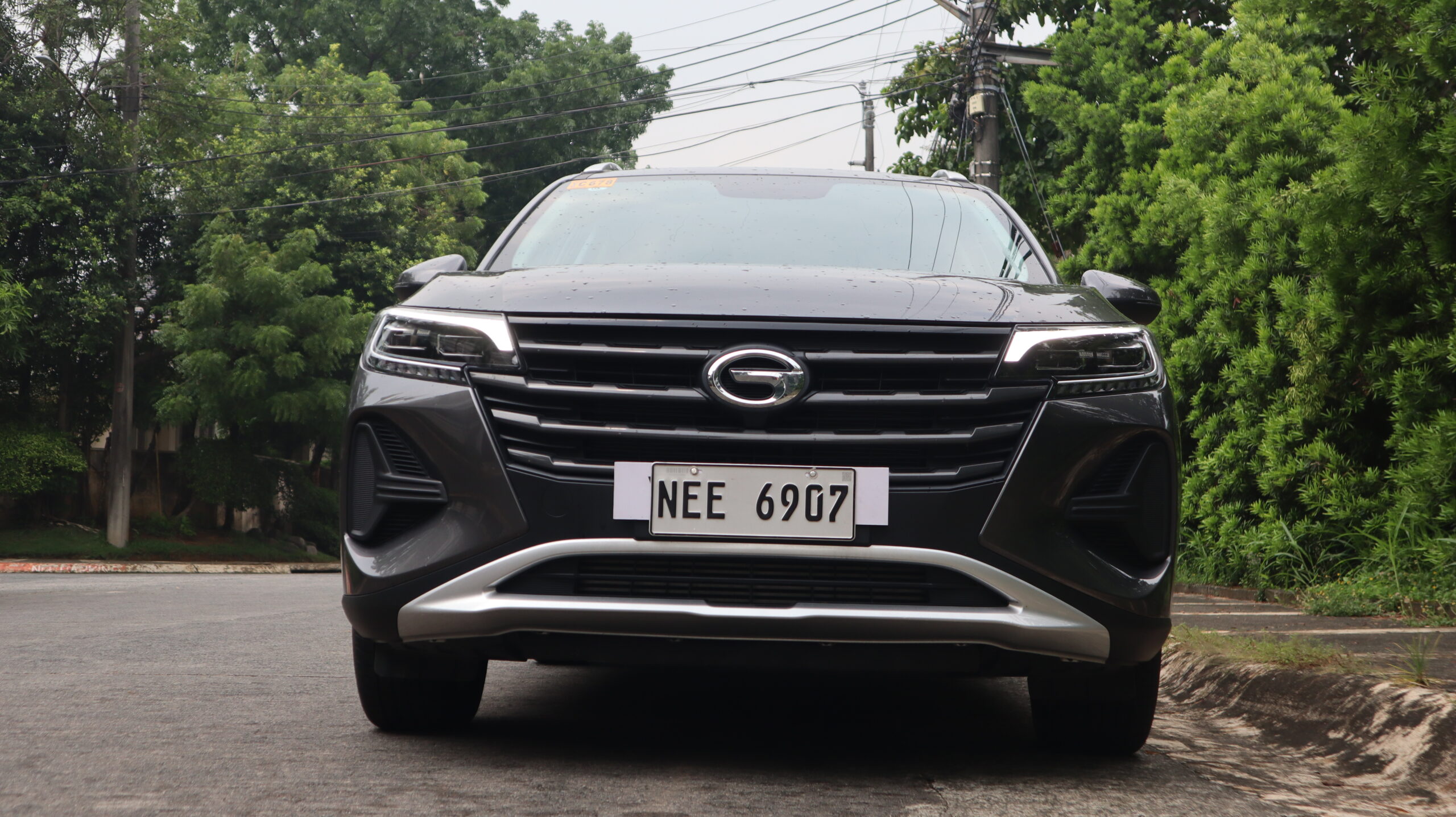 Wrap Up and Conclusions
The GAC GS4 is simple, subtle, but superb. That's all we have to say wrapped up in a single statement.
It doesn't have everything, nor does it try to wow you with mystical tech features, but it successfully nails all the basic essentials to a T. This is a crossover you can definitely live with in the Philippines – with supreme refinement and lowkey presence to match. It won't scream "look at me" from miles away, but does that matter when you and your occupants are happily spending time in the cabin?
Check out the detailed specs list here.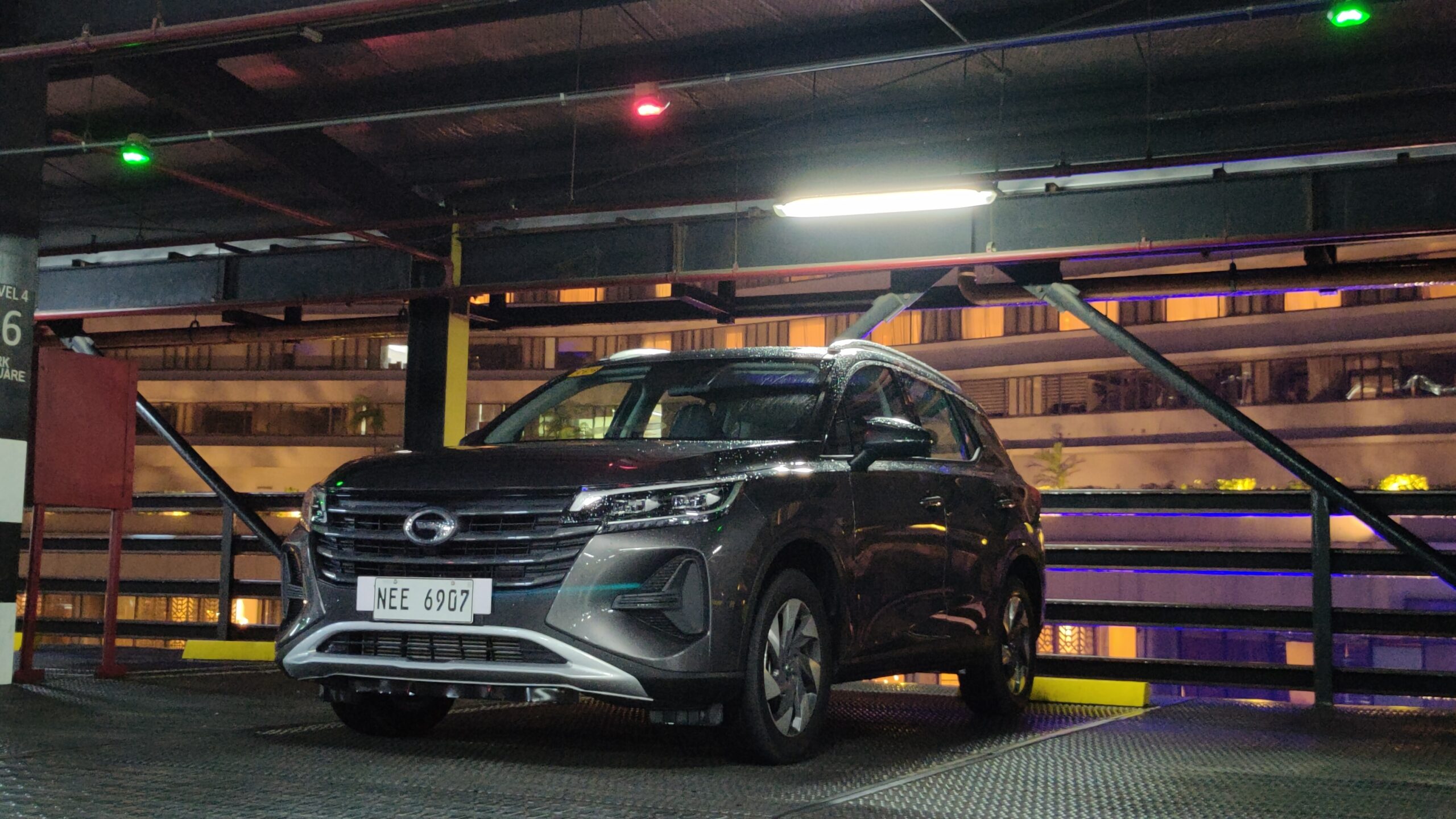 GAC GS4 Review Price Philippines
The GAC GS4 is only sold in one variant in the Philippines – the very same one we have in this review. It will set you back PHP 1,160,000.
At that price, we'd say that it's a smart, practical buy.