Perhaps better known for the Euro-inspired Dashing and cutesy little Ice Cream EV, it can be said that Jetour has made waves ever since it arrived in the country. Now we're finally able to take the Jetour X70 Sport on a lengthy journey through PH roads to see what it's all about. Our destination? The place immortalized on social media and pop culture: the sandy beaches of La Union, also home to booming nightlife. Time to see if this quirky 7-seater can keep our moods lifted all throughout! Big thanks to Jetour Fairview for lending us this unit.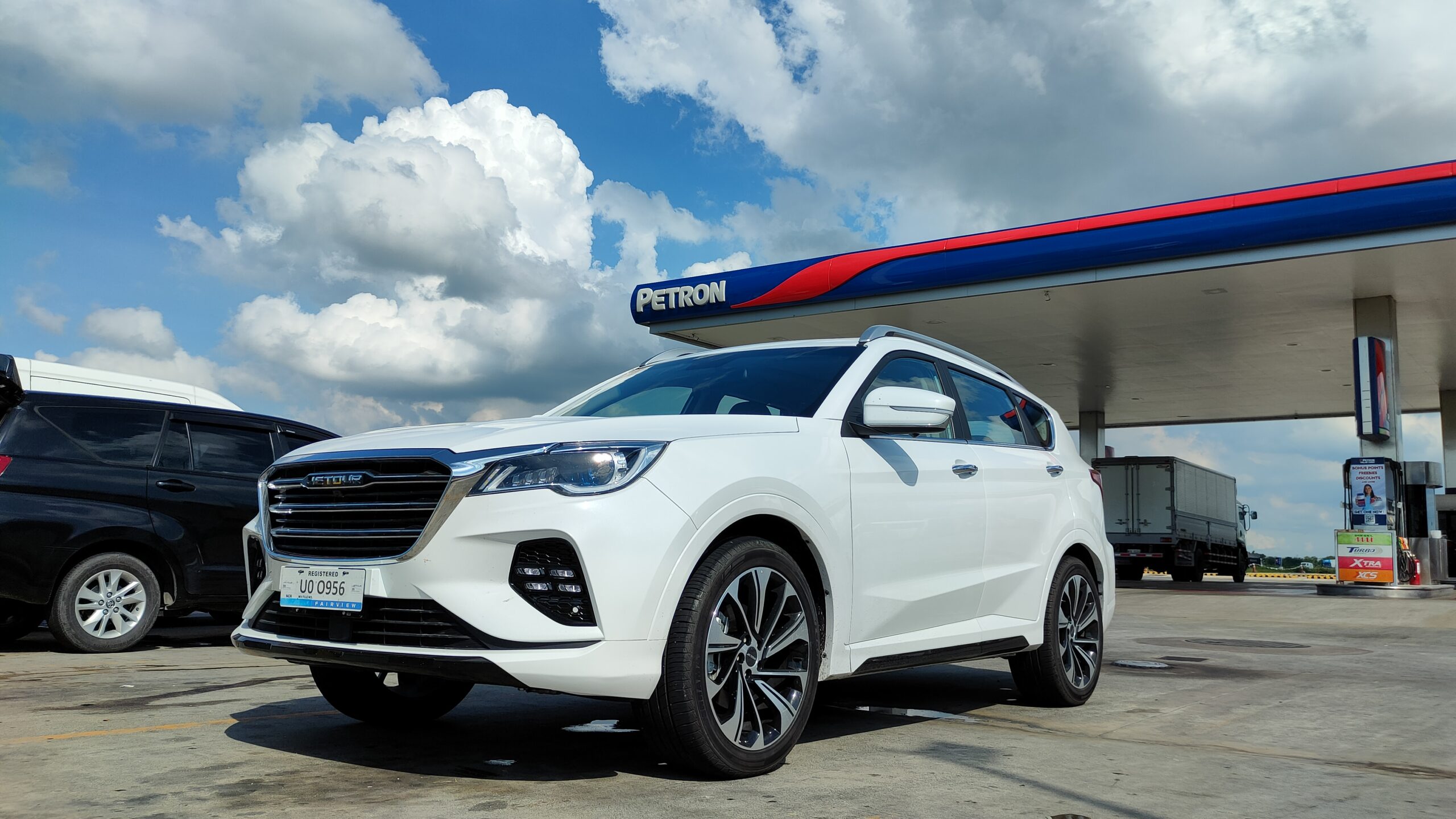 To avoid the gridlock traffic to be expected when journeying towards such a popular vacationing landmark, we left way before sunrise. Losing some shut-eye time was worth saving a bit of time on the expressway and enjoying our quick stay out of town a bit longer. Due to this, we never really saw the exterior features of the X70 Plus until the daylight finally emerged beyond the clouds. Clear skies like these were definitely a mood-lifter and signaled the beginning of a memorable trip.
We car guys couldn't help but give our impressions of the mid-size crossover's overall aesthetic though. Without a doubt, the front end of this vehicle blends in well with modern automotive styling cues. For some reason, the shape of the grille and headlights remind us of Mazdas crossovers – which is a good thing, given that those cars are inherently classy. Unlike other Chinese car manufacturers that have engineered their vehicles to appear extraterrestrial, Jetour has gone for a tried-and-tested front fascia that won't be nearly as polarizing as other vehicles out there.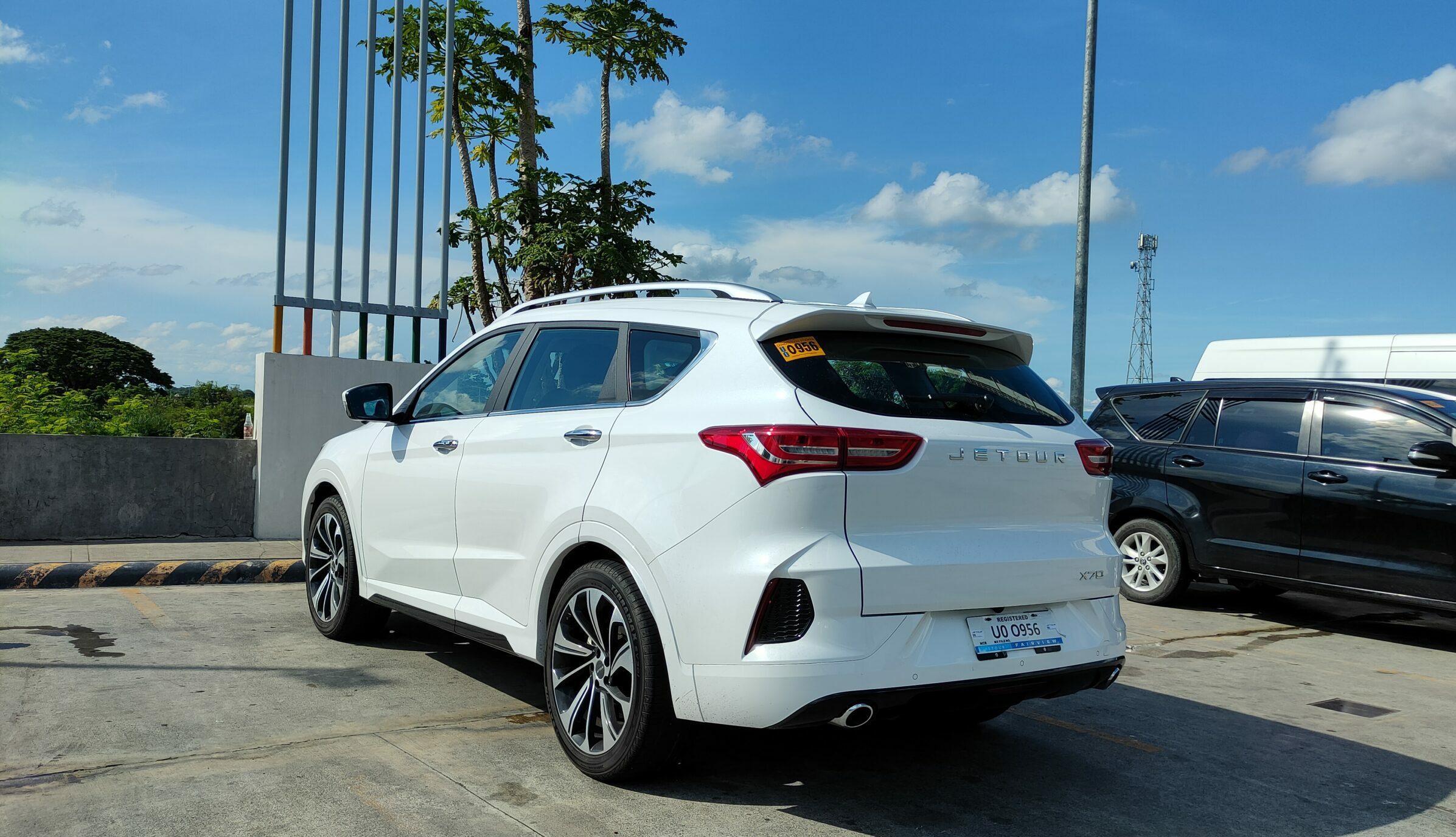 As a Sport model, it's undeniable that this Z70 carries a muscular, athletic stance. It sits handsomely on 20-inch alloy wheels that give it an unmistakable road presence. Pair that with wide, body-color paint-matched kits that we find to be tastefully executed here. Sure, there are some fake vents here and there, but they spice up the vehicle's overall appeal even if they're nonfunctional.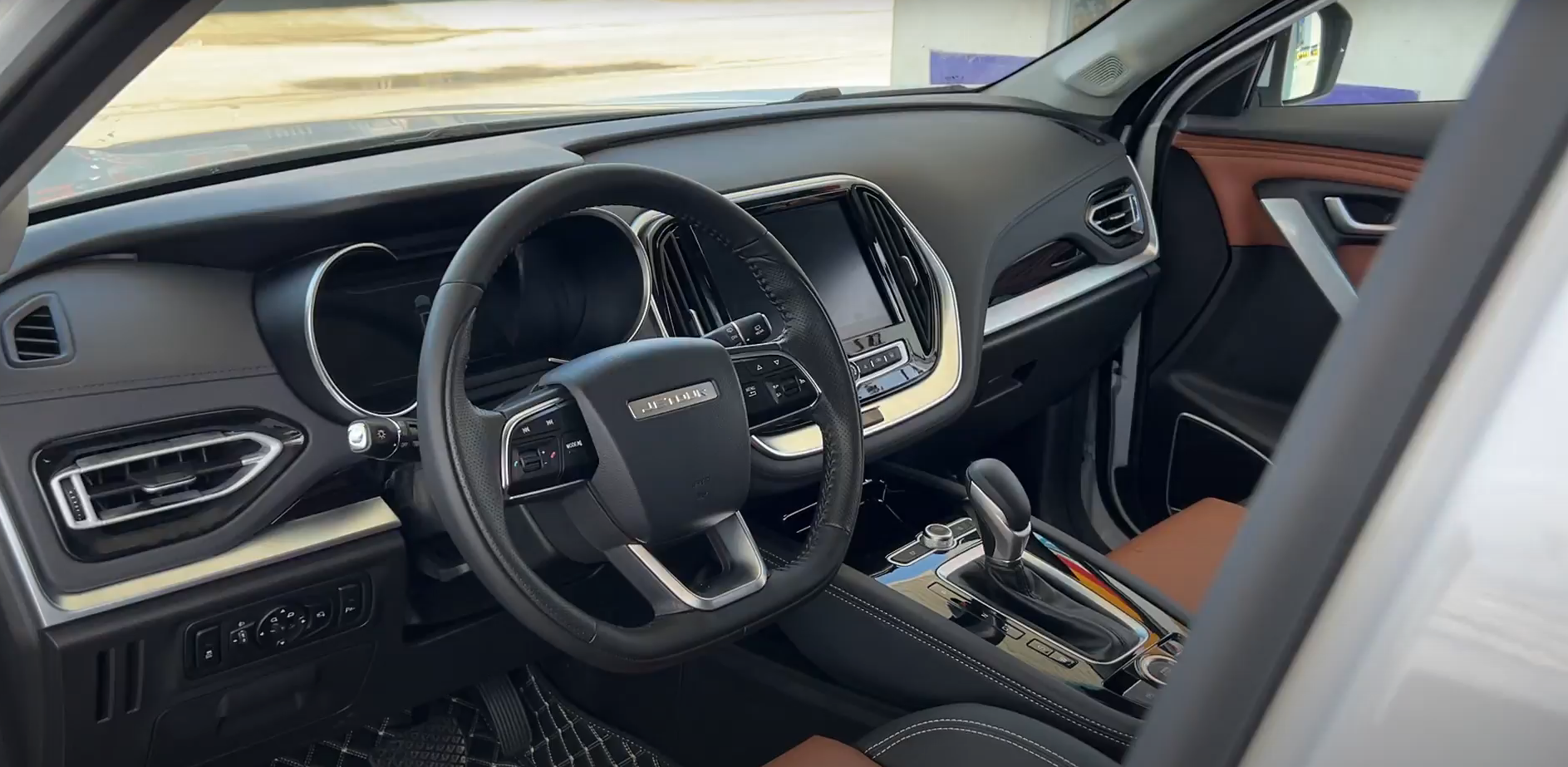 Finally, we step into the cabin. Honestly speaking, there are way more soft-touch materials on this interior than we were expecting. It surely elevates the experience once you get yourself seated and ready to go. Call us geriatric, but we also adore the browns as well as the intricacies in the leather stitching found in this cabin. Everything else is rather simple, but whatever you'll ever need is easily within reach.
Apart from that, all the other knobs and controls are right where they're supposed to be. Jetour's chosen to implement a more conventional gear shifter here instead of a knob or whatever's used nowadays, which is just effortless to use. The only thing that left us scratching our heads is the location of the USB port: fun fact, it's underneath the center armrest. We really only used it for charging due to the lack of Apple CarPlay and Android Auto, so it fulfilled its purpose quite well.
Anyway, the Jetour X70 Sport PH road trip continues. Our good friend Kyle of Kyle Liong Cars took the wheel so we could make more detailed impressions, while the girlfriends Talya and Ria enjoyed some backseat time.
When asked about how it felt to be ferried around in the Jetour X70 Sport on various types of PH roads, the girls were more than content with how it rode. It's one thing to say that, but they were both fast asleep not only during our time on SCTEX, but shockingly, even while we were driving on the not-so-well-paved TPLEX. The MacPherson Strut independent front suspension setup and rear Multi-link independent arrangements were cooperating to provide this pillowy ride.
Another characteristic they loved was the rear passenger space in this midsize crossover. The fact that the expansive panoramic sunroof stretches all the way to the rear also multiplies the sense of space. We're not sure if third-row occupants (yes, this is a 7-seater) would also rave about cabin space, but overall, it's a win in our book!
The second leg of the trip meant it was finally my turn to drive. What immediately caught my attention was the User Interface design on the digital cluster. Both this and the 12.3-inch central touchscreen were obviously inspired by Mercedes Benz's mid-2010 interfaces. As the saying goes, "if it ain't broke, why fix it?"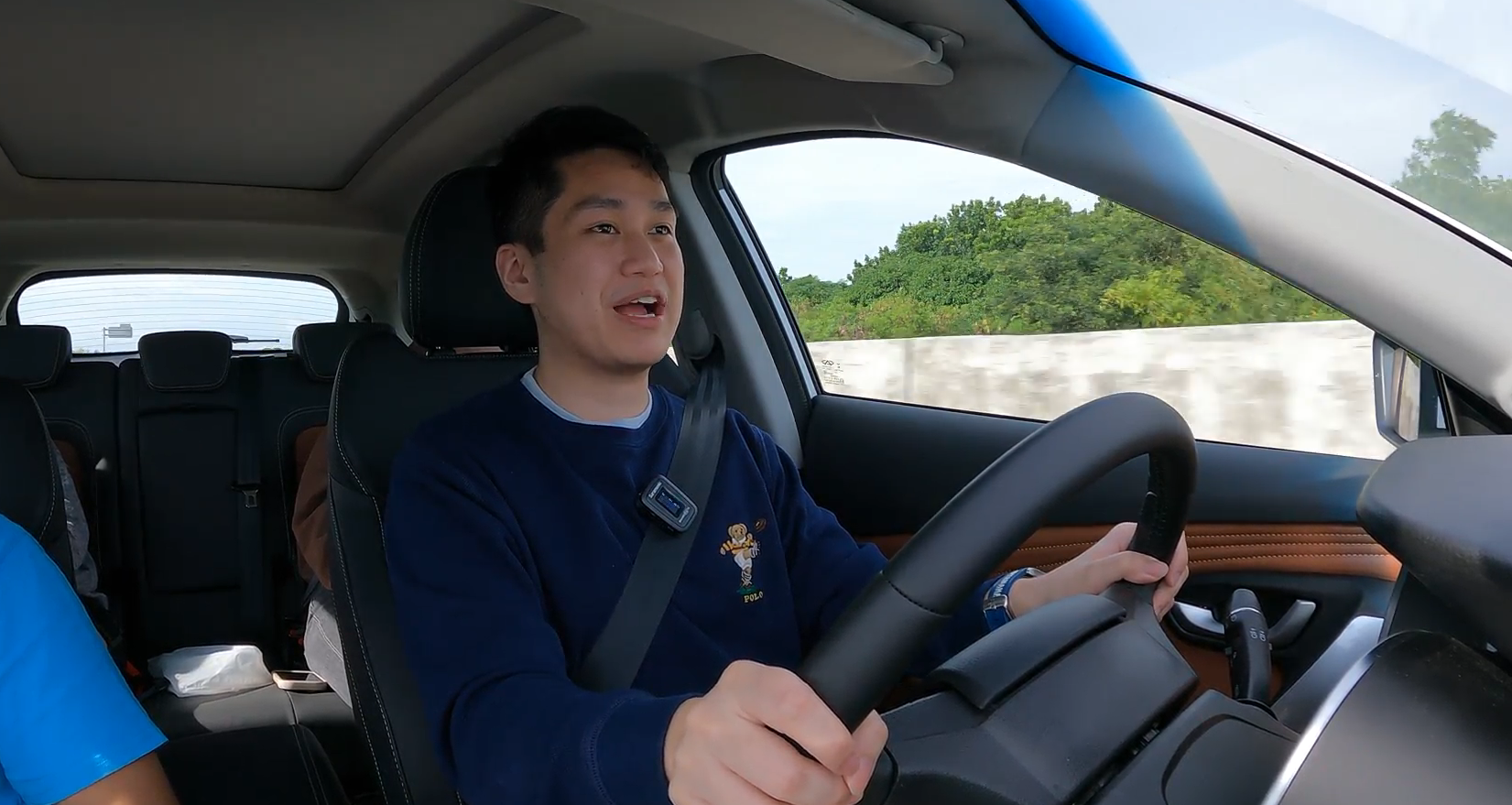 If you're behind the wheel of a Jetour X70 Sport, you'd also do well to regularly check what speed you're going on the expressway. It wasn't difficult to get the 1.5-liter turbocharged engine to bring out its 156 ponies on the open road. Overtaking didn't feel like a tall task at all, and the transmission was compliant in obeying our whims.
The overall refinement of the chassis and sufficient NVH insulation meant that you don't feel the speed as much. Sure, it isn't as mind-numbingly sterile as a European Autobahn cruiser, but it exceeded my expectations in this regard.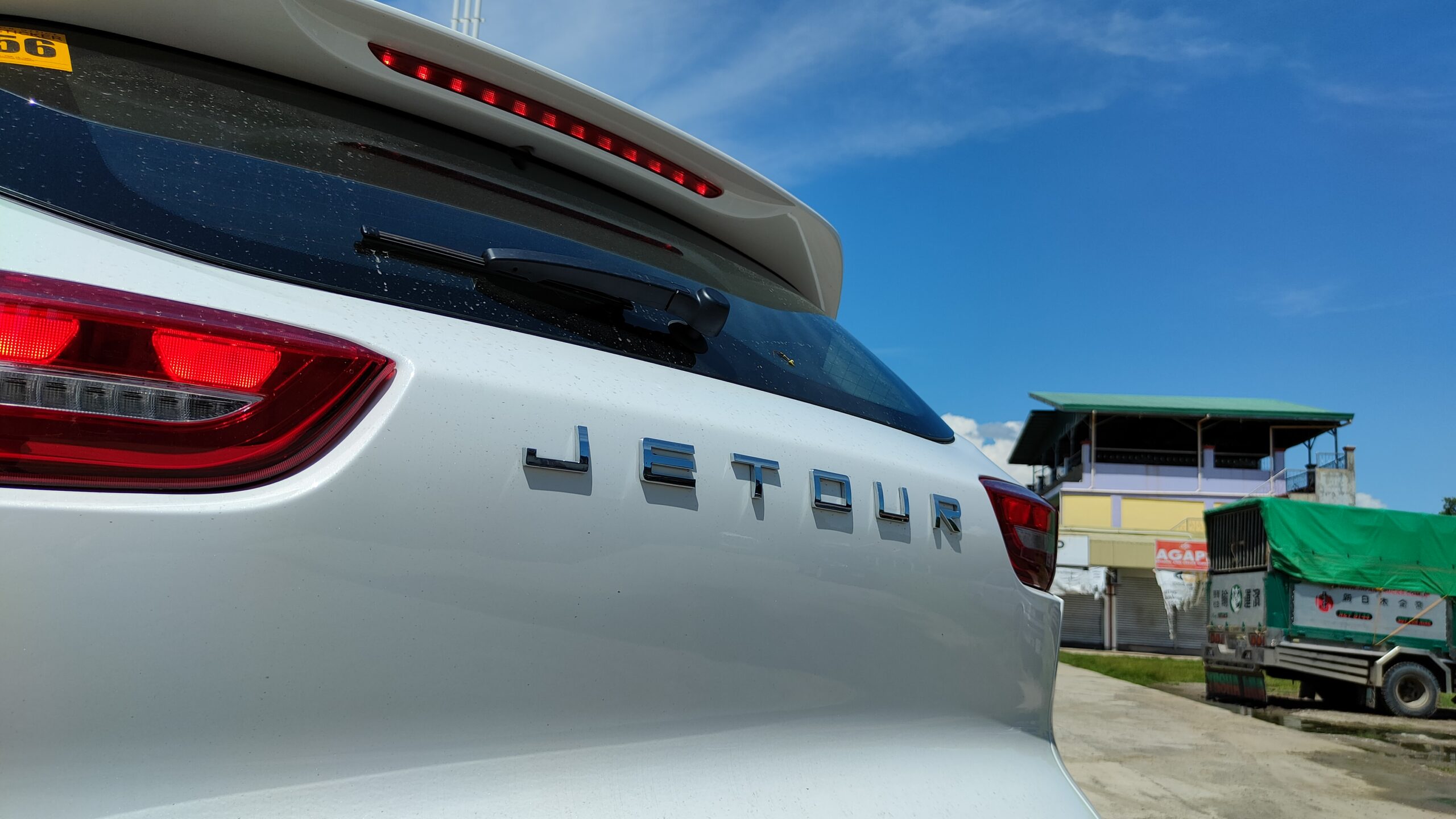 Hearing about the vehicle's comprehensive safety suite provided the necessary reassurance to relax: a plethora of airbags, ABS, EBD, TCS, VAS, EBD, ESC, Lane Departure Warning, and a bevy of other advanced accident-prevention methodologies.
When everyone had enough in-cabin sleep, we were all able to hold conversations in the car without having to raise our voices – even at speed.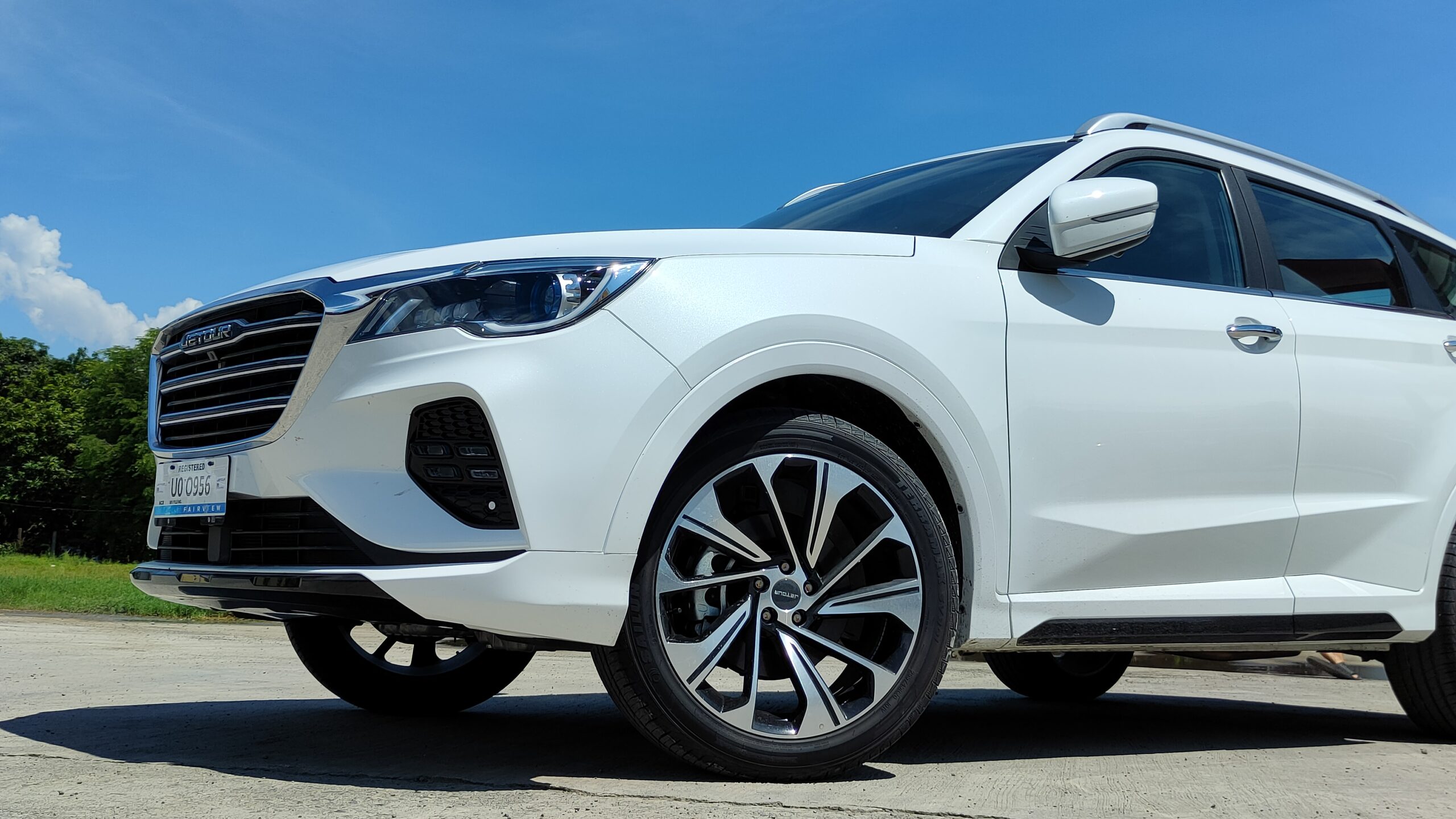 Things only begin to get a little iffy at 150, which I discovered thanks to some abandoned clearings we happened to stop by. It's not necessarily dangerous, it's just that the road noise begins to creep into the cabin at this blistering pace. Having had enough of cautiously tiptoeing road regulations, I turned on the Cruise Control and let the car do all the work.
We finally arrived, and the first order of business was to soothe our grumbling tummies. The best place for this was the ever-popular brunch place here: Kabsat La Union. With mouthwatering food, peaceful views of the beach, and great company along with us, it was definitely a nice welcome to LU.
Now it was time to check in our Airbnb accommodations. Much to our surprise, Kyle had booked a place that required us to drive through tight barangay streets and traverse off the beaten path, just a little bit. This is when we were eternally grateful for the Jetour X70 Sport and its compactness, comfortably transporting us through these provincial PH alleyways. It didn't take long before we caught sight of our home for the next few days.
The power tailgate made bringing down our packed items quite painless. With the third row folded down, there was more than enough space for our clothes, both for casual wear and for the beach. We were confident that if someone were to buy a truckload of snacks as pasalubong, the X70 Sport would have no problems accommodating the extra load.
We spent the next few days exploring what the beautiful location of San Juan had to offer. We decided to learn how to surf, get some henna tattoos, try out all the legendary food stops in the area, and just take the time to relax.
Of course, nightfall called for some evening cocktails and dinner. We were able to experiment with the food options during our nights there, but staying in a strategic Airbnb location meant we could just leave the car behind on these days. Nonetheless, stories were shared and unforgettable memories were made during our stay. Amidst the thunderstorm warnings suddenly popping up left and right, it was a trip to remember.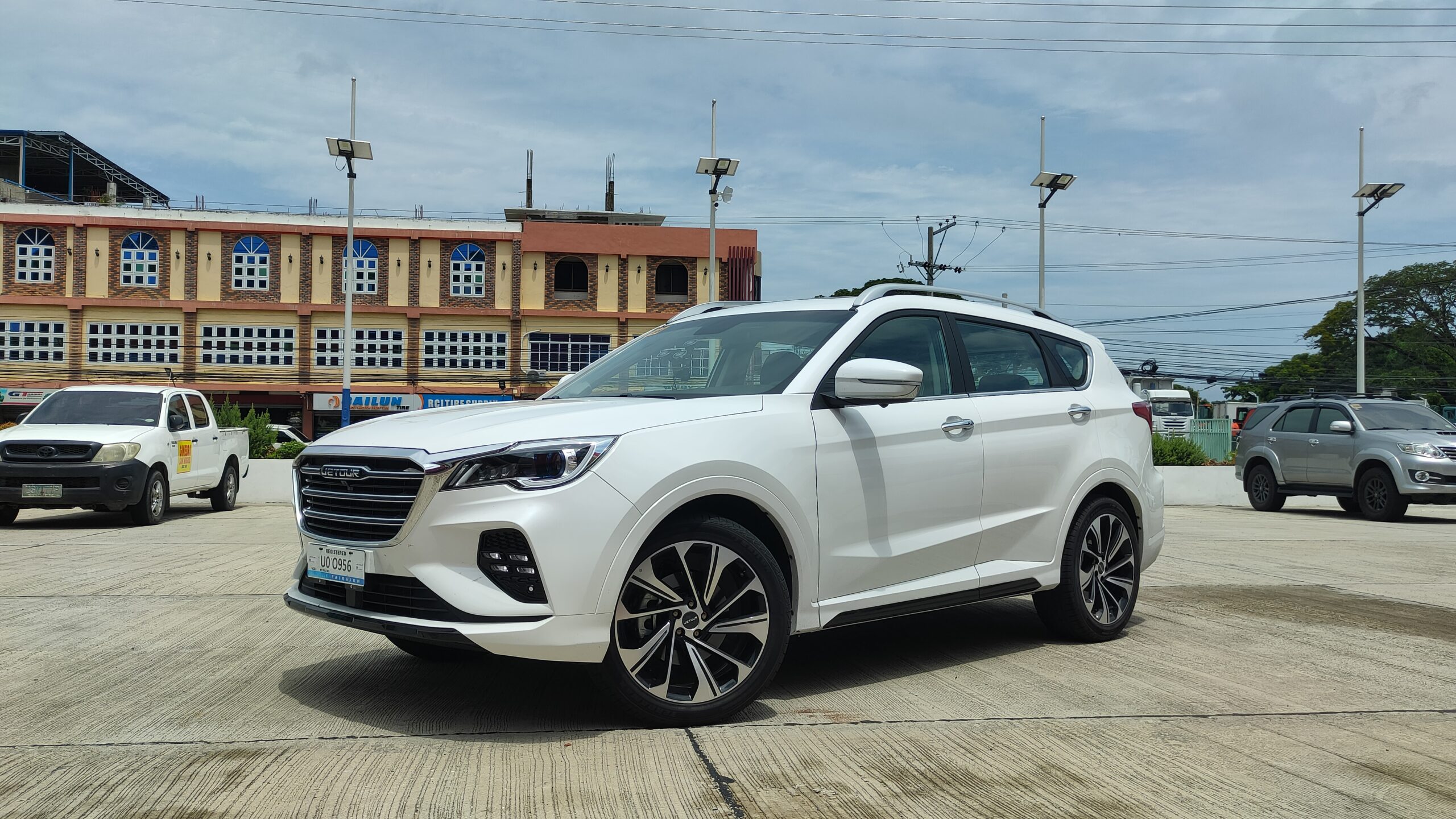 They say "time flies when you're having fun," and it couldn't have been any truer here. The trip was over before we all knew it. Regardless, we didn't regret taking the Jetour X70 Sport as our vehicle of choice during this PH excursion. It was extremely dignified on the highway, yet it wasn't afraid to get its hands dirty when it was time to move through poorly-paved streets and muddy conditions.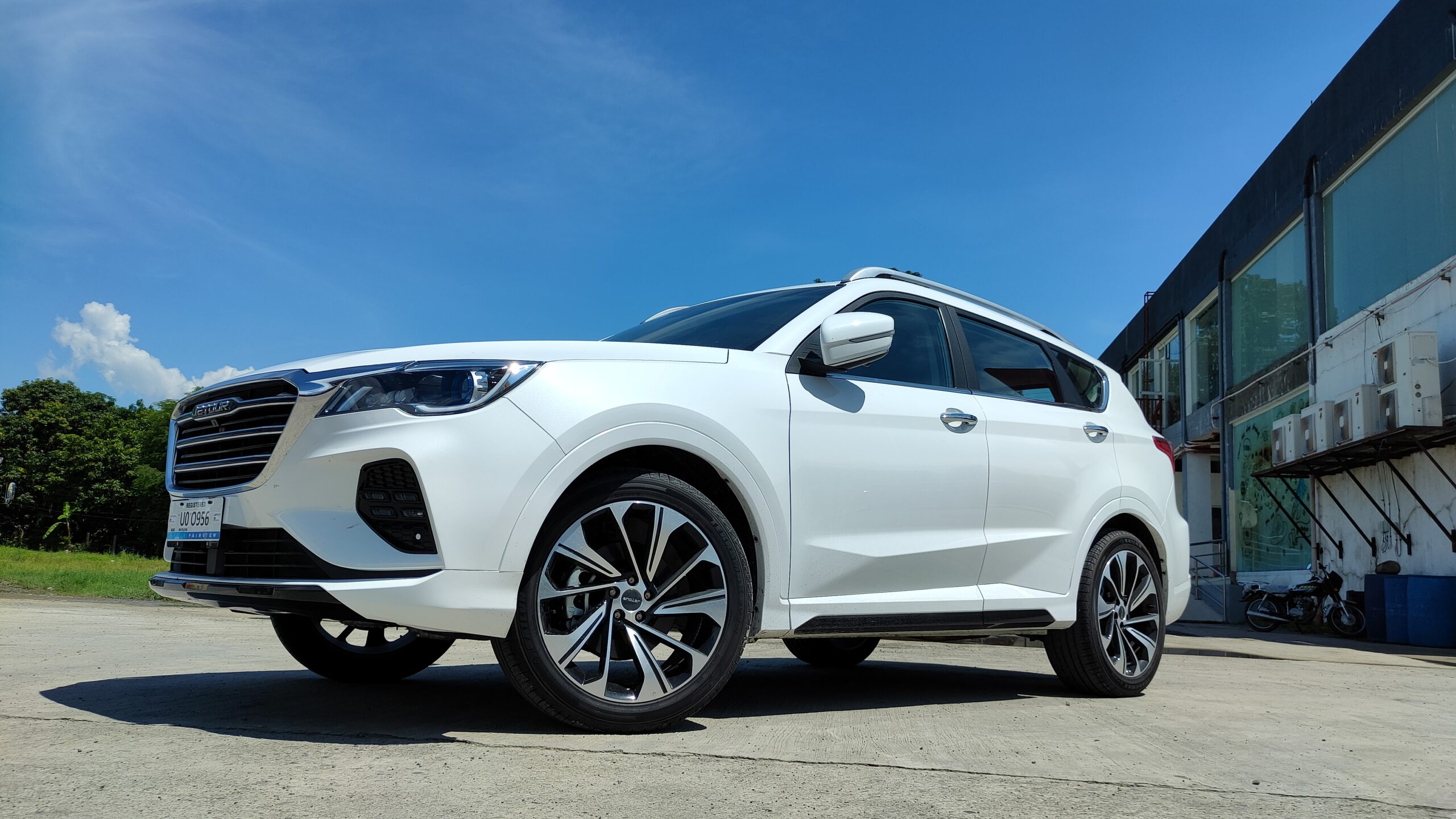 We still felt like we were cocooned in a nest of comfort wherever we went. That's why we can wholeheartedly say that the Jetour X70 is confidence-inspiring, even on long-drives. It's a very livable vehicle that you wouldn't find a bother to live with. Sure, you're missing out on a bit of tech and it also won't win any "what has the most features" car comparison segments, but it's a crossover that's clearly been engineered around the customer experience first-and-foremost.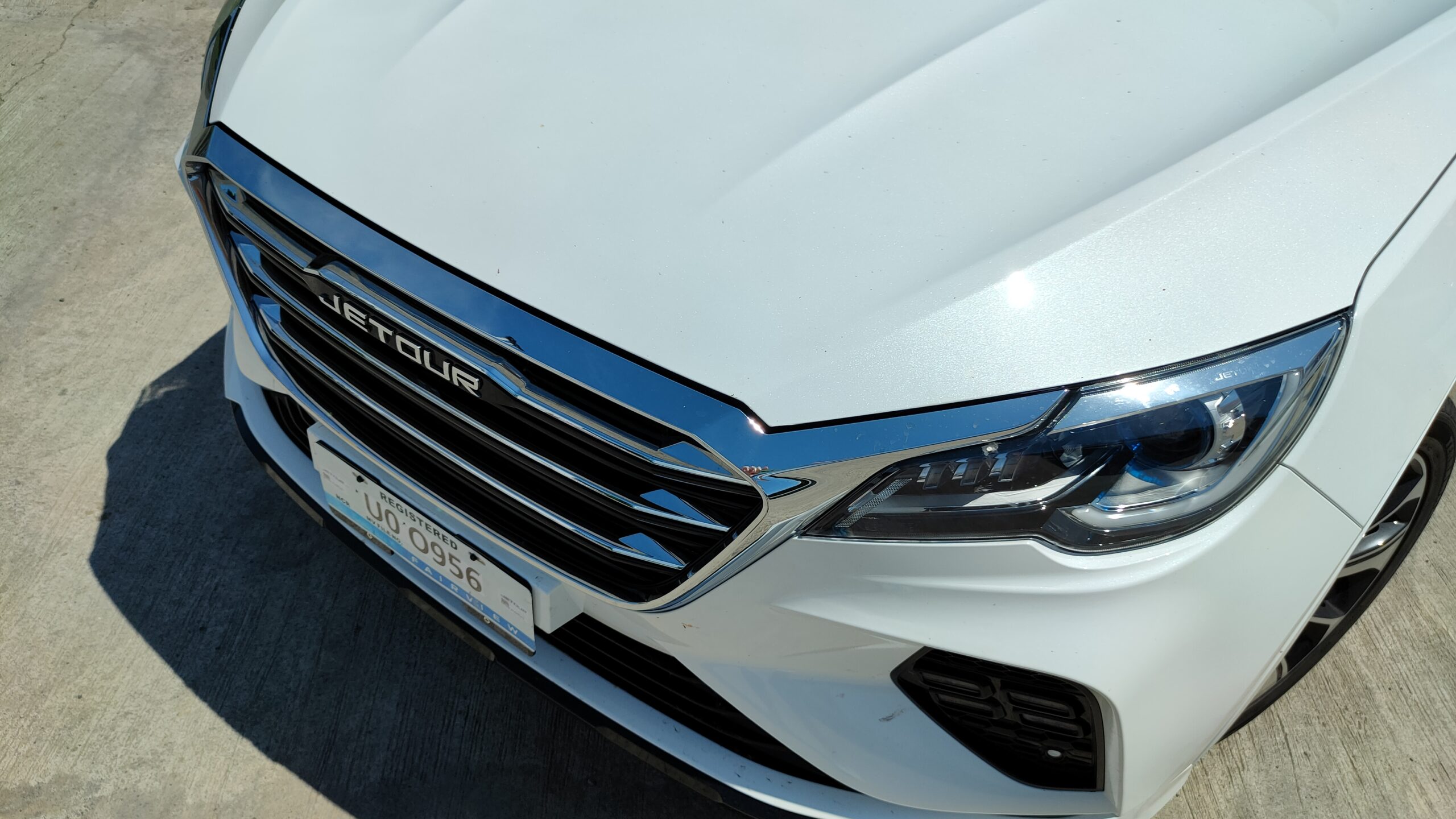 Both in terms of styling and usability, it's a vehicle that people of all ages can actually appreciate. If you want something radical from Jetour, then there's the Lamborghini Urus-inspired Dashing, but the understated elegance here just appeals to us a bit more.
Jetour X70 Sport PH Price
The Jetour X70 Sport will set you back PHP 1,299,000. Other variants, such as the Journey, Travel, and Plus, are all priced at PHP 1.099M, 1.259M, and 1.499M respectively.
At the price point for this Sport variant, you may not find other 7-seater SUVs, unless you'd consider compact MPVs like the Hyundai Stargazer. Other five-seater rivals, meanwhile, include the Changan CS55 Plus, Geely Coolray, top-spec GAC GS4, and the base-model GAC Emkoo – among others.
If you're interested, be sure to check out Jetour Auto Fairview for all your needs.