realme C53 Review Philippines Verdict: The realme C53 in this review is a prime choice in the Philippines for those who want an all-rounder smartphone that won't break the bank. It can mainly be used as a portable media hub with a value-packed display, decent processing power, and the inclusion of 3.5mm headphone jack. Hopefully, that's enough to sway your attention away from slight inconveniences such as a mediocre single-speaker system and some early-stage software glitches.
Pros
Attractive design
Expandable storage, 3.5mm headphone jack
Decent, expansive LCD display
Cons
Software still needs work
Speaker is mediocre
After our First Impressions piece came out a while back, we've had a bit more time to see if the realme C53 is as capable as we initially thought. Does it have the guts to fight tooth-and-nail in this hypercompetitive entry-level segment? Read on to know more about our thoughts.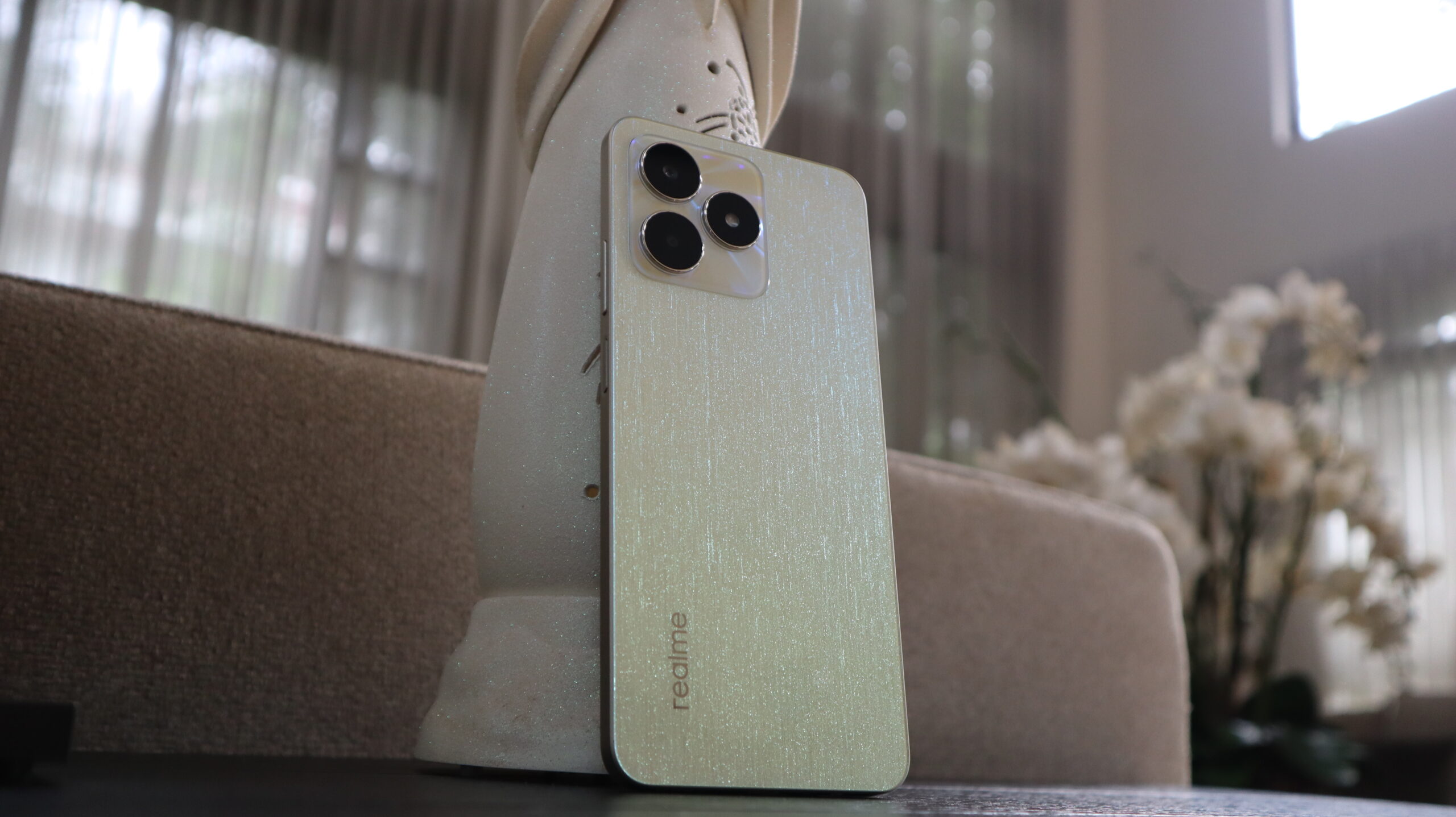 realme C53 Review Philippines Design
Over the past few weeks, the C53's "Champion Gold" colorway still hasn't gotten old for us. It's a perfect hue since realme's the top-of-mind smartphone brand when you think of the color yellow anyways. Sadly, we haven't dropped the device to see if its plasticky construction will break under impact – but the choice to go with plastic instead of glass (for obvious budget reasons) might just add to its overall durability.
The "raindrop" pattern does conceal smudges and fingerprints, but we'd much rather keep the included case attached onto this thing to keep it clean and pristine. Other than that, the usual realme branding runs up the side much like how it does on their other smartphones.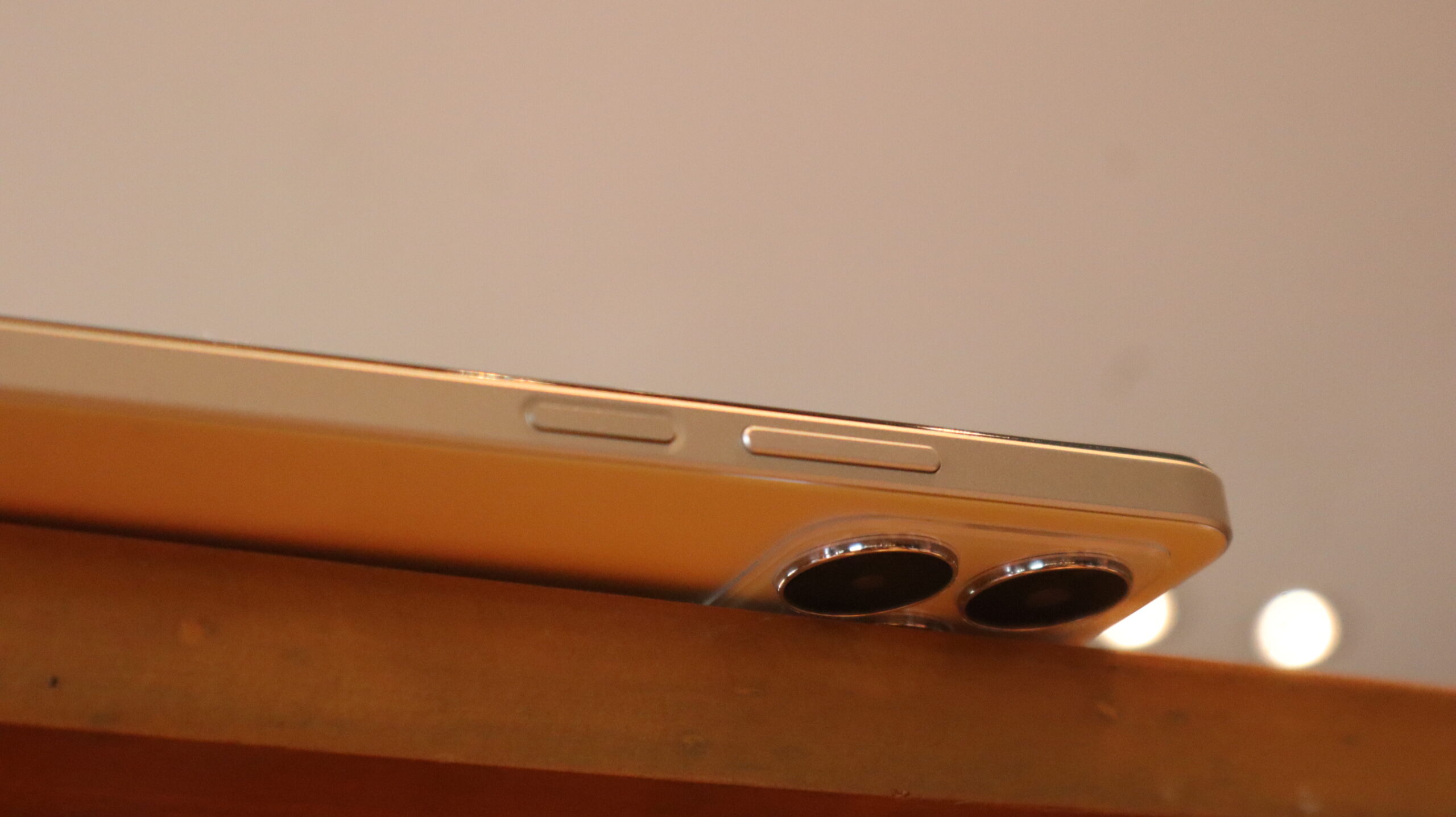 Meanwhile, the camera module is as iPhone-esque as we remember it to be. Some of our friends joked that we'd converted to the sacred temple of iOS (we're mostly Android users here), but thankfully there's no tacky text that ruins the clean aesthetic. Overall, with a thin 7.49mm frame, easy-to-press buttons, a side-mounted fingerprint sensor, and rounded edges, the C53 has ticked off our boxes in terms of ergonomics.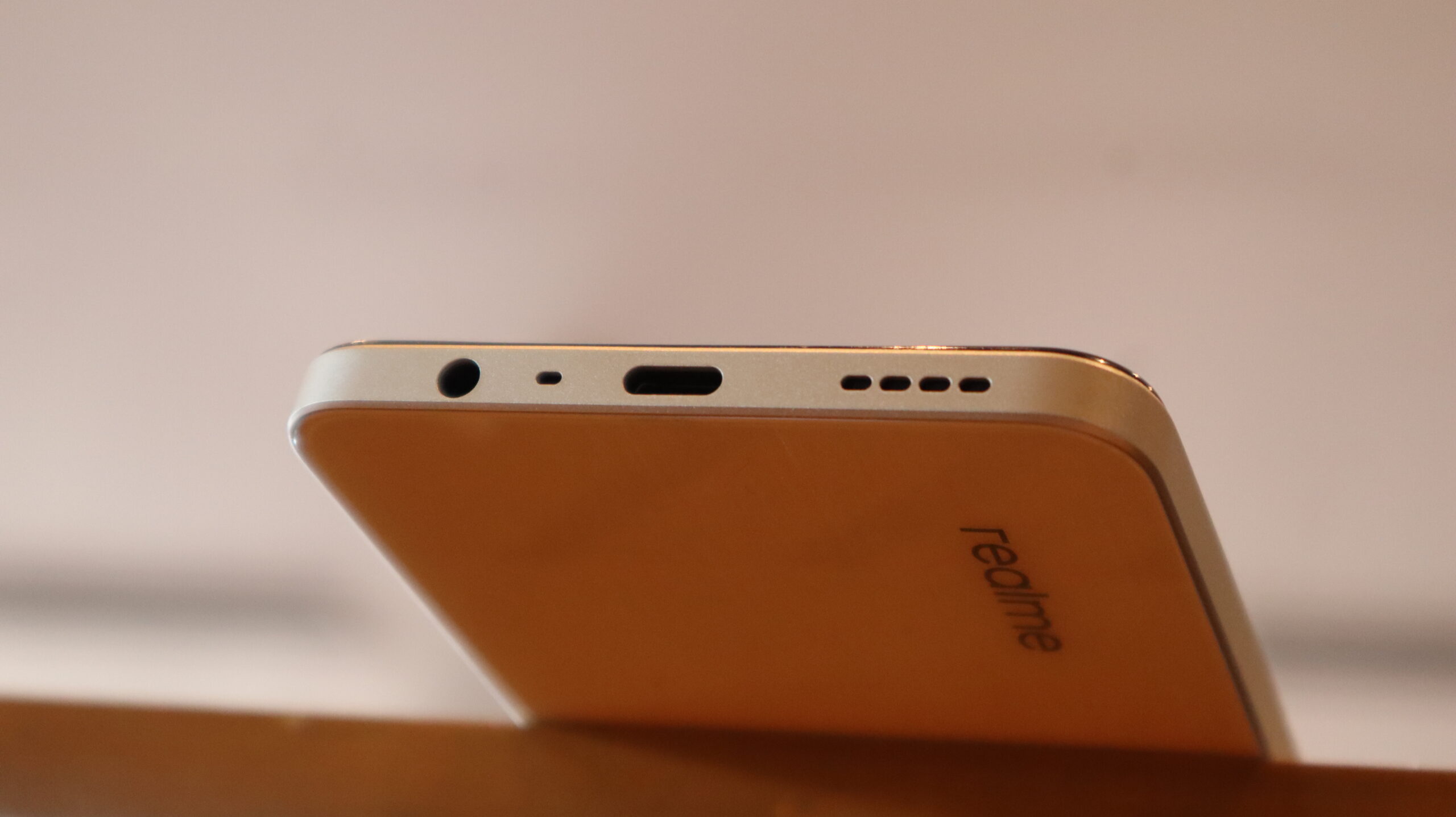 Users are also treated to the typical selection of ports including USB Type C and a 3.5mm audio jack. However, there's only one bottom-firing speaker which we'll get to in a bit.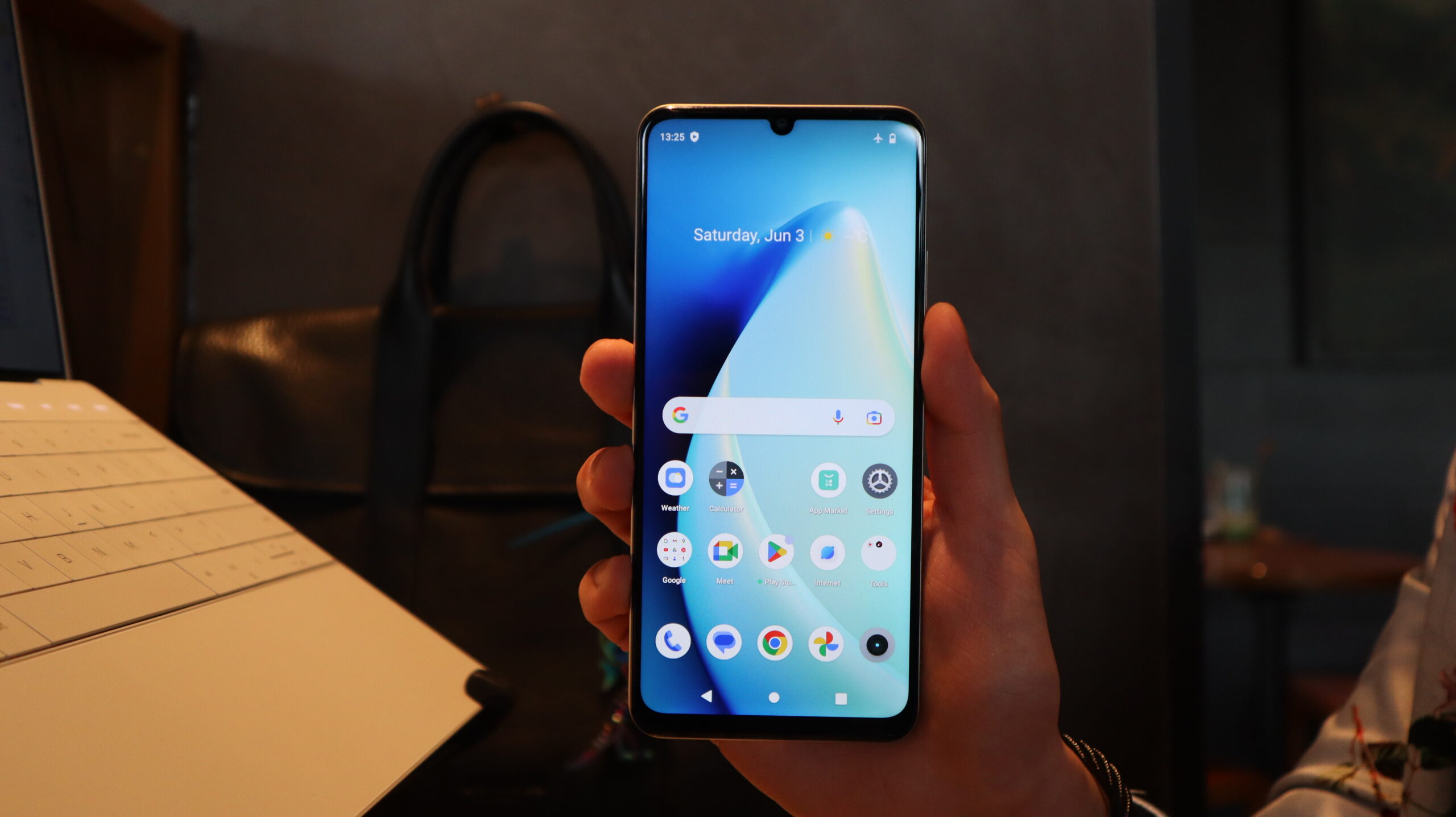 realme C53 Review Philippines Display And Sound
The display proved to be the centerpiece for the realme C53 during our review. It's going to be a selling point for buyers in the Philippines. That's because it comes with a 90.7% screen-to-body ratio, minimizing bezels all around. If anything, the most noticeable portion here is the teardrop notch which dates the phone a little bit, but isn't too intrusive.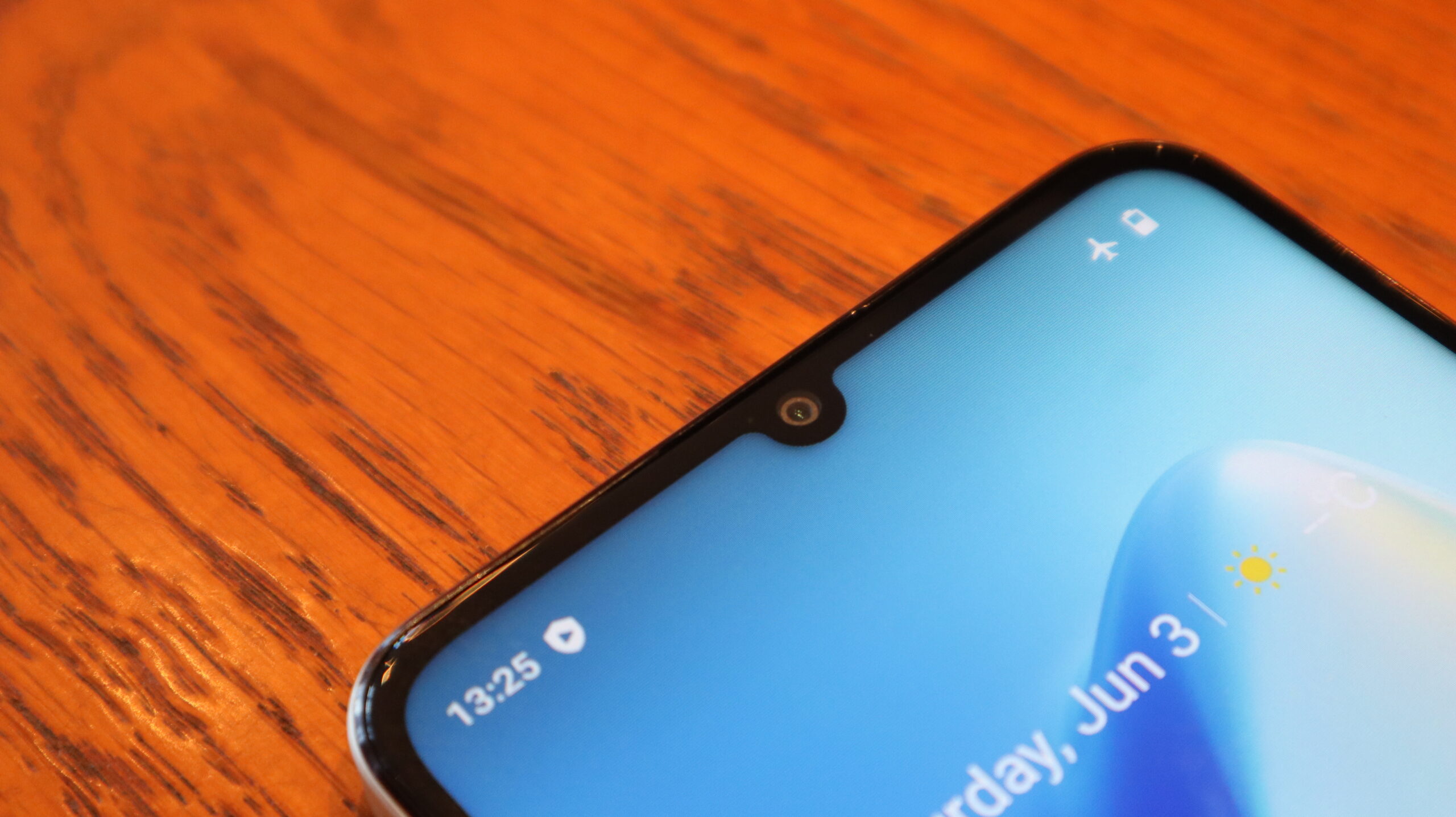 When it comes to specs, the display itself is a 6.74-inch LCD panel with a resolution of HD+. You may be worried that it isn't Full HD, but seem to forget that we were all happily watching movies on Standard Definition 7-inch tablets just a few years back. The pixel density's just enough for everyday use and you won't really notice it unless you're a pixel-pincher who stares into screens as deeply as your partner's eyes. Otherwise, it's perfectly fine.
Aiding its usability is its 90Hz refresh rate. That figure helps you scroll across the UI's various pages and screens seamlessly. It's a smooth operator.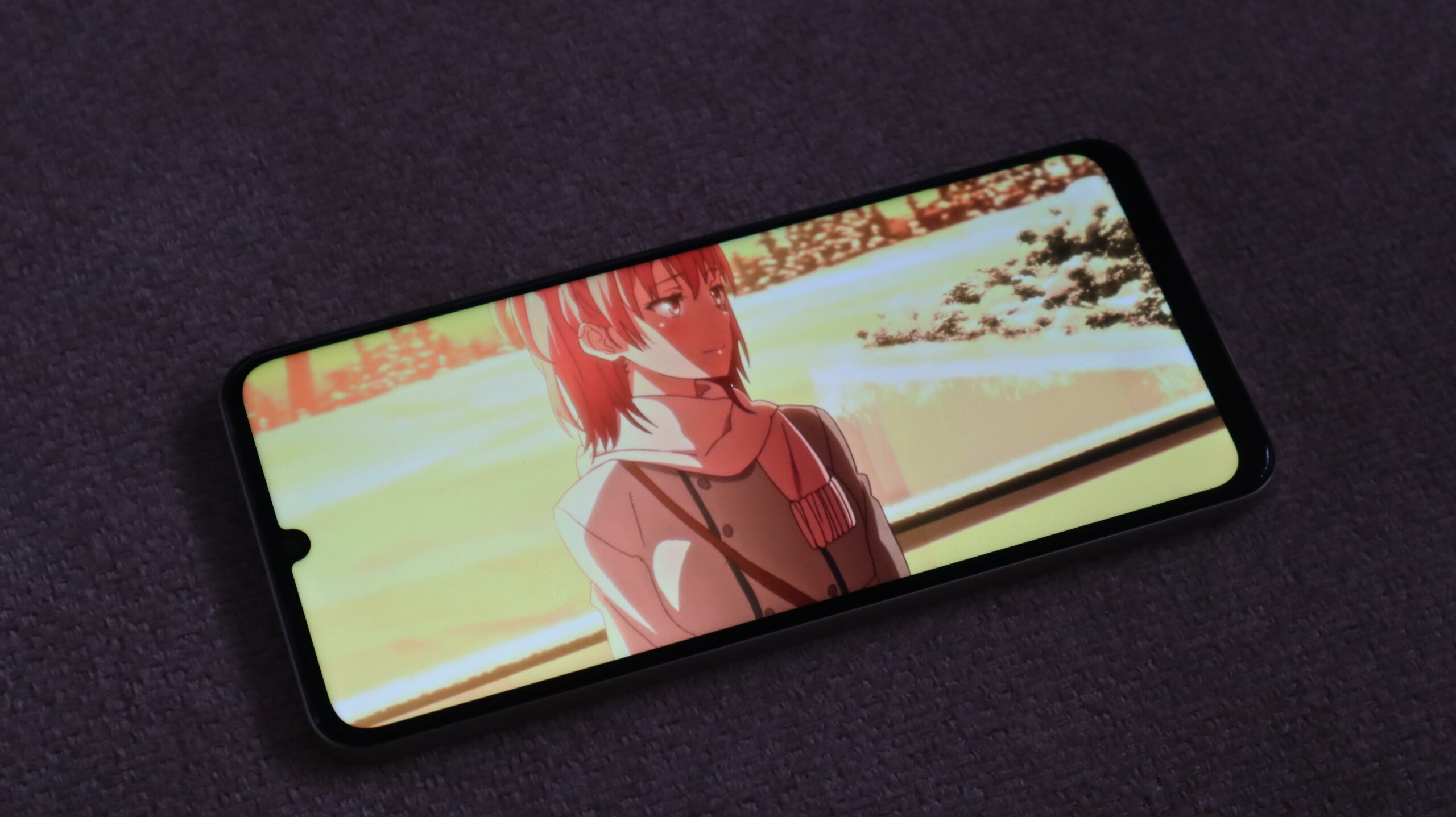 It's common knowledge that OLED panels often outdo their LCD counterparts when it comes to color reproduction, but there are levels to this. Early AMOLED panels were flamed for being too vibrant, while the "clinical accuracy" of older LCD tech can be mistaken as dull or washed out. Thankfully, the realme C53 manages to tiptoe the fine line between the two and achieve natural colors that still give you some fun when watching content. If the scene is meant to be colorful, then that's how it's presented. Otherwise, it's not afraid to keep the greys onscreen. Sure, while the blacks here aren't flagship level, you're getting great value for what you're paying.
Unfortunately, the same can't be said about the speaker setup. The sound is tinny and disappointing – and even onboard audio boosting software doesn't do much to help. You're better off plugging in earphones either through the onboard 3.5mm headphone jack or connecting them wirelessly via Bluetooth.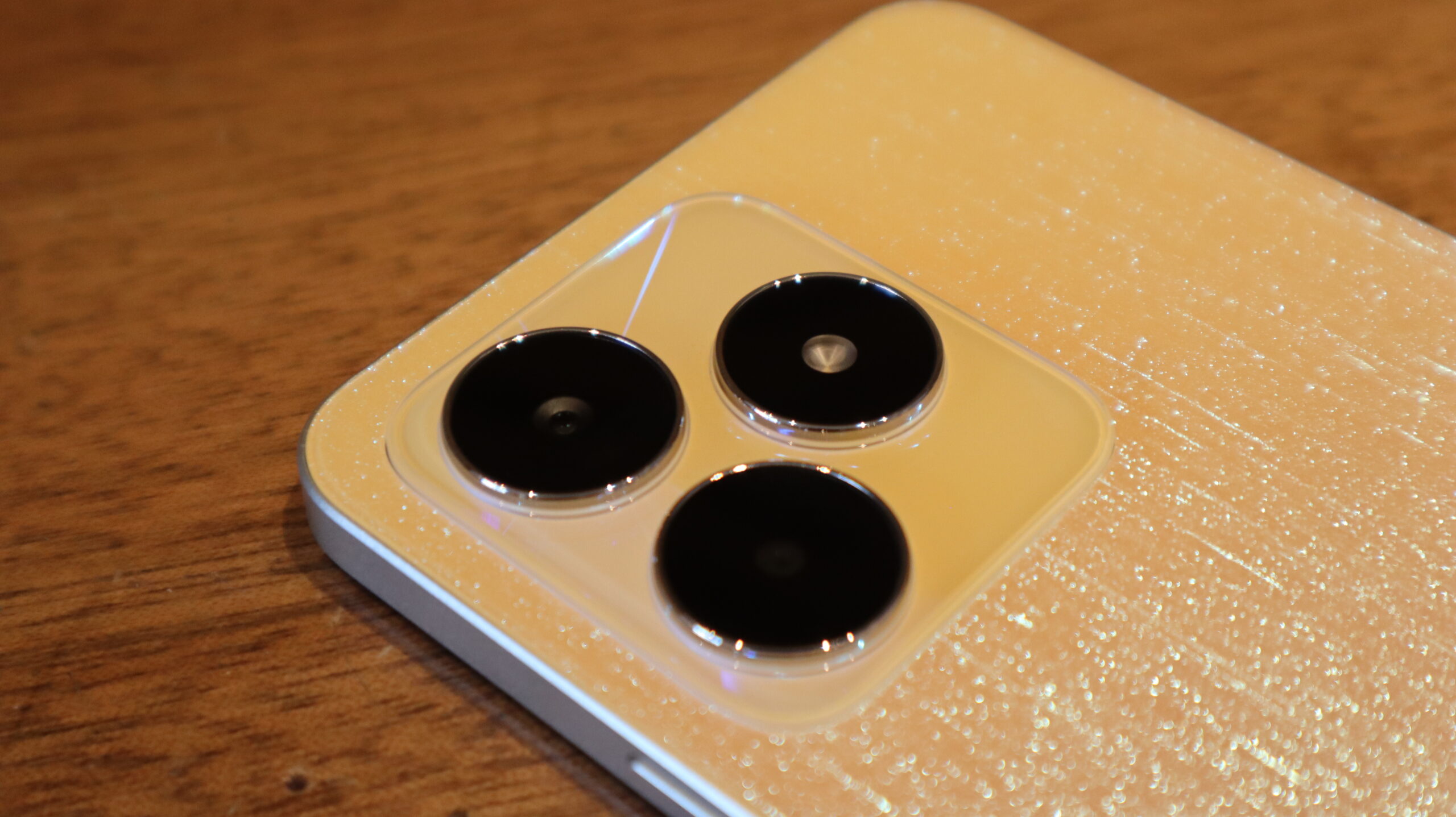 realme C53 Review Philippines Cameras
So the camera module looks the part of an Apple iPhone… but does it perform like it?
Unsurprisingly, no it doesn't. What we've discovered about the realme C53 during our review period in the Philippines is that its optical system does very well in certain conditions, but underperforms in others. It banks all its hopes on the 50-megapixel sensor, while the 0.8-megapixel secondary shooter is simply there as moral support. Wondering what the third lens on the backside is for? We're not too sure ourselves.
If there's one thing to praise, it's realme's ingenious AI processing. It does its very best to squeeze out every bit of potential from the smartphone's main camera, in an attempt to consistently produce photos you'd be happy with posting on your social media. Software support has also led to the presence of a standard Photo Mode, Night Mode for more light, 50-megapixel mode, and other shooting modes for various conditions.
Here are some samples taken with the main rear snapper, with everything set on Auto. In fair or ideal lighting conditions, the detail in each photo is decent and there's no issue with focus. Each subject is encaptured in the photo with ample amounts of visual information. You can also see in the lower left image that the Buzz Lightyear toys all pop out in terms of color, creating a clear distinction between the light pink and hot pink bears.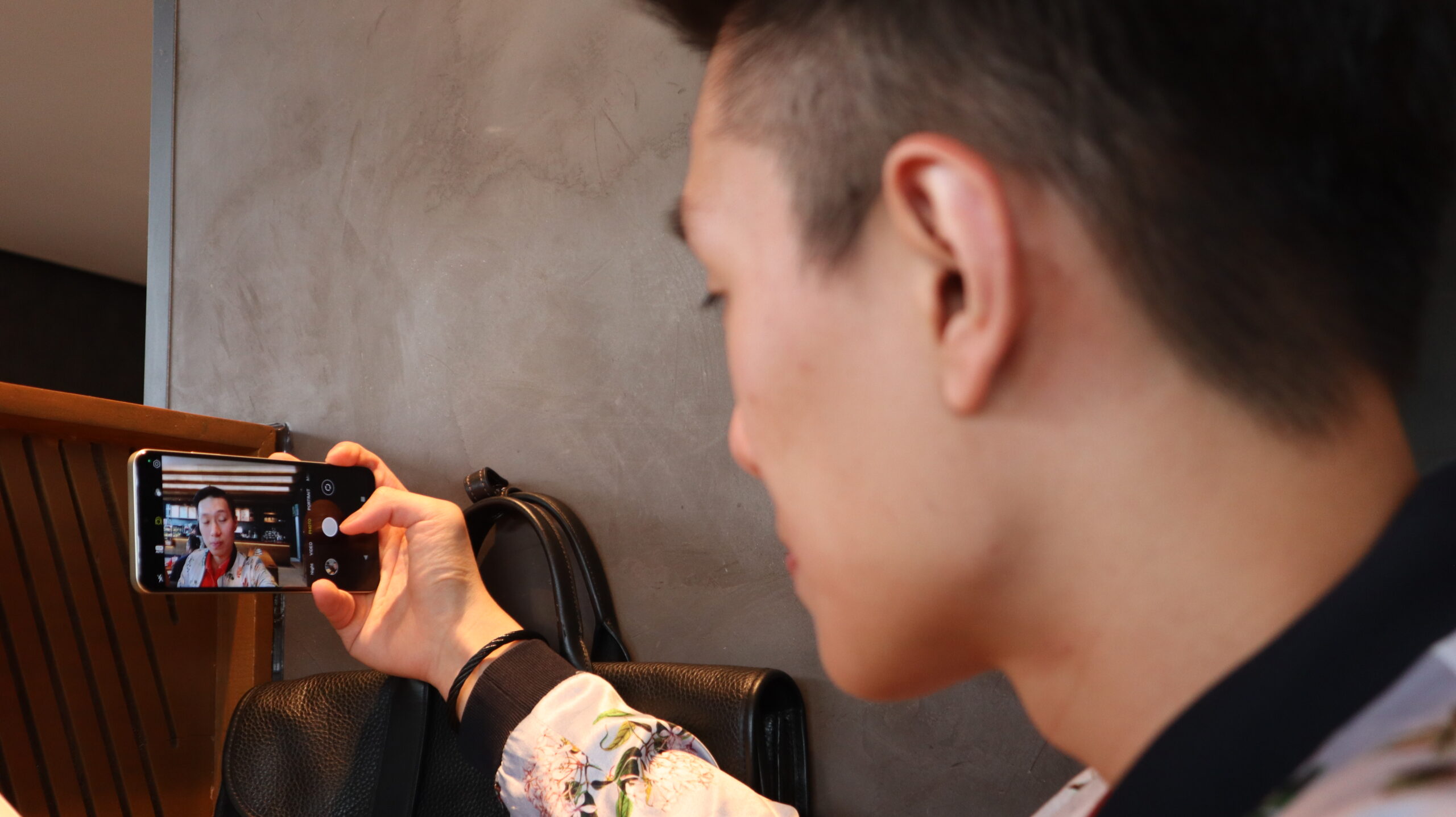 When it comes to nighttime shots, you just have to keep the device still to let the image processing do the work. Night Mode, much like other camera systems, will do its best to take in as much light as possible. We're still impressed that the lamps and light sources weren't overexposed in any of the two evening shots. Nice one, C53!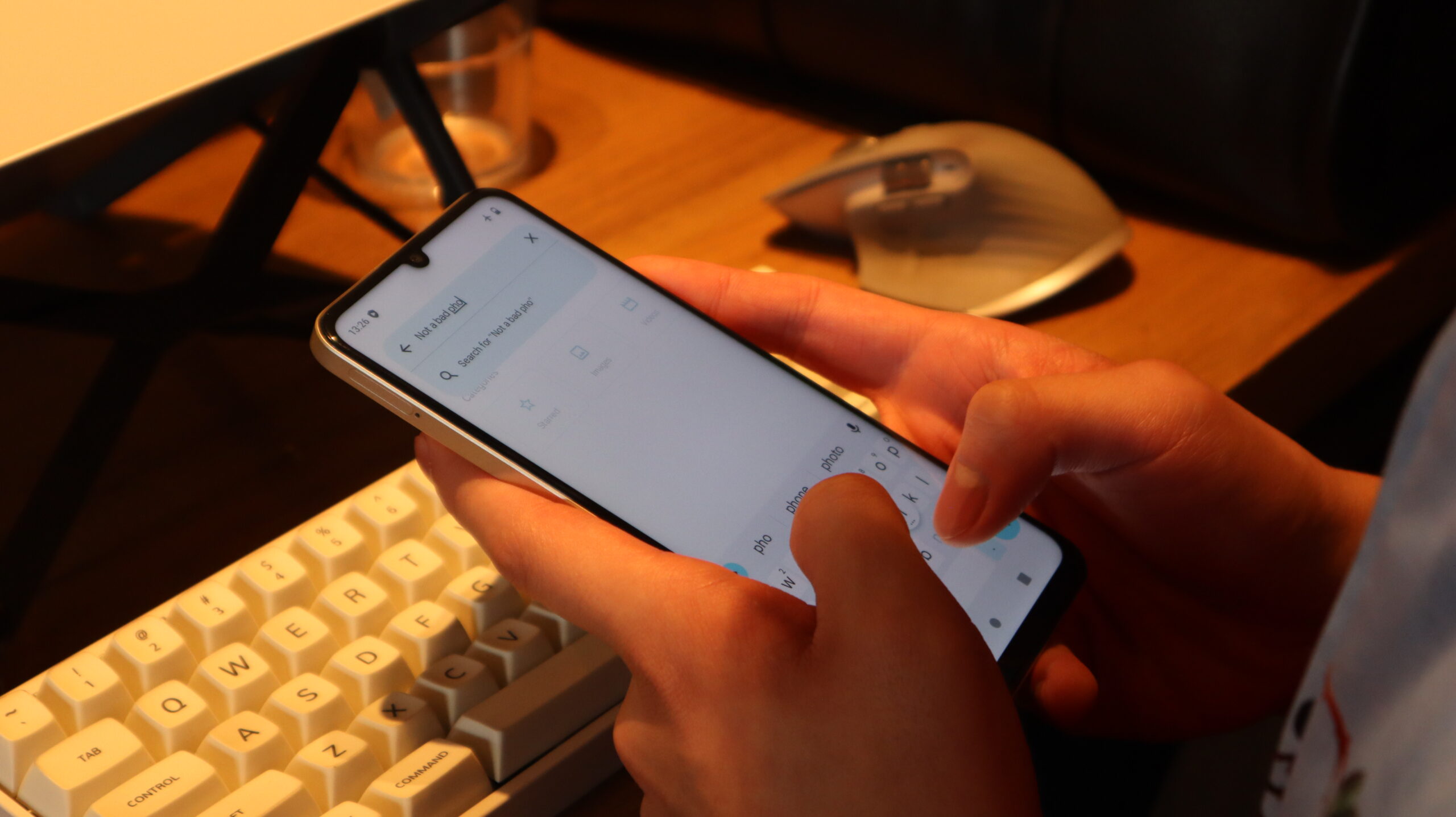 realme C53 Review Philippines Internals
The beating heart of the realme C53 is the Unisoc T612 processor, a tried-and-tested chipset that's been found on a lot of entry-level devices as early as last year. We've already tested it extensively and found performance to be decent for everyday use. It's sufficiently reliable when it comes to tasks such as social media, office/document processing, browsing the web, and light gaming. While it's not the snappiest out there, you can rest assured that things will go smoothly once they begin running. It just needs a bit of a warm-up.
That also applies to watching content on Full HD on streaming services such as YouTube and Netflix. There aren't any frame drops or lags whatsoever. Multitasking is handled by 6GB of digitally-expandable RAM (up to 12GB) and 128GB of storage expandable via the microSD card slot. You won't have to worry too much about running out of storage, keeping you confident in taking as many photos, videos, and applications as you could possibly want.
Its main weakness lies in the lack of software optimization at the time of writing. There were bugs here and there – and applications would randomly close without warning. While we're describing things as they are now, we're fairly certain that these issues can be remedied via over-the-air (OTA) updates as the phone becomes more widely available.
Here are some benchmark results for a more quantitative overview. We compared it to two other phones on our Best "Under PHP 10K" Budget Phones for (midyear) 2023 list. The vivo Y16 is the most affordable option in that selection while the Infinix NOTE 30 5G is nearly the priciest. The C53 finds itself smack-dab in the middle in terms of price and performance.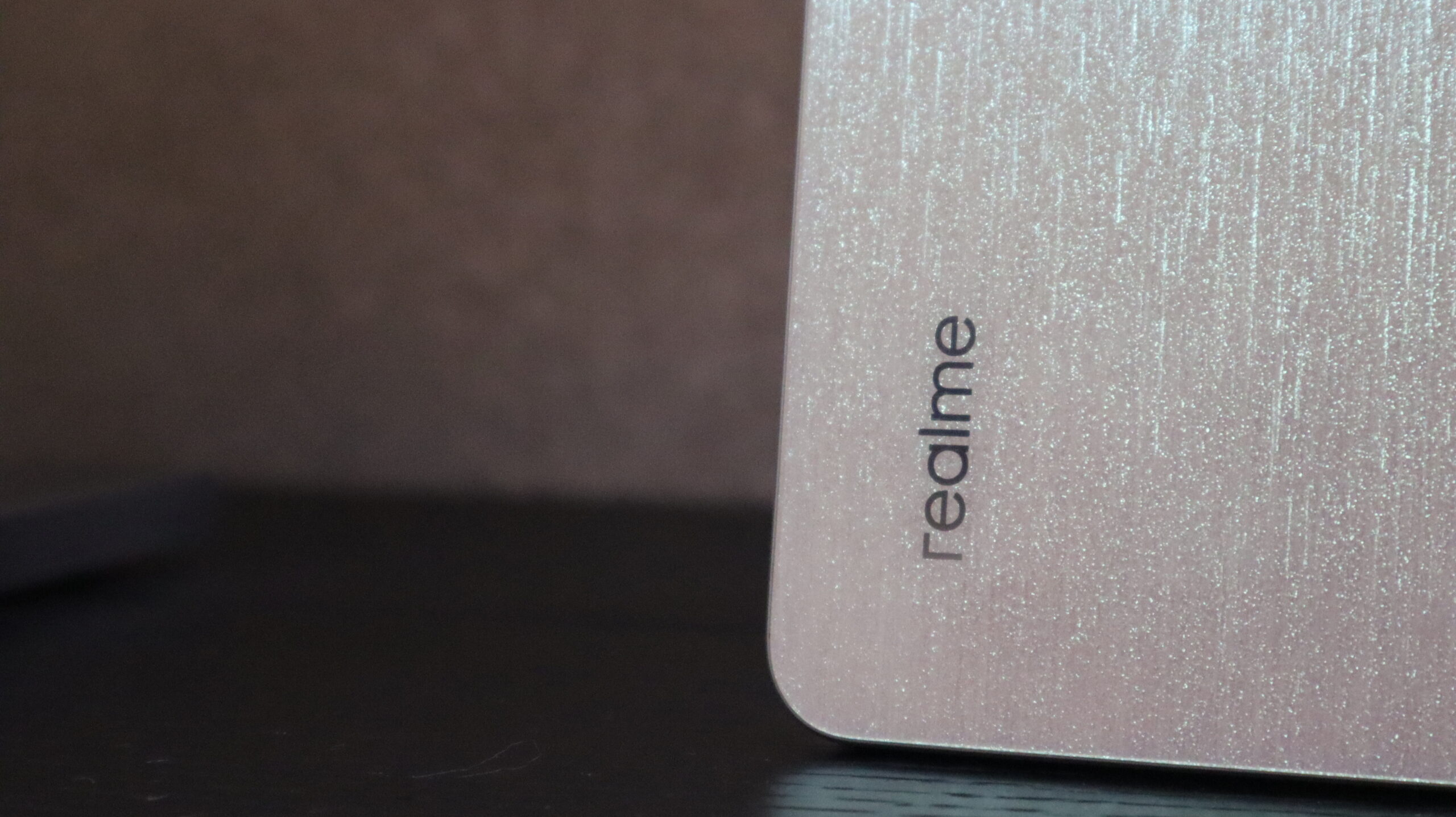 realme C53 Review PhilippinesWrap Up and Conclusions
The realme C53 could be for people looking for a well-designed entry-level smartphone that does everything decently well. While this device doesn't really have any exceptional specialties, its nature as an all-rounder makes it a dependable choice for those on a tight budget. However, we do hope that the software issues are ironed out soon to put this in the running for our top budget smartphones for the year.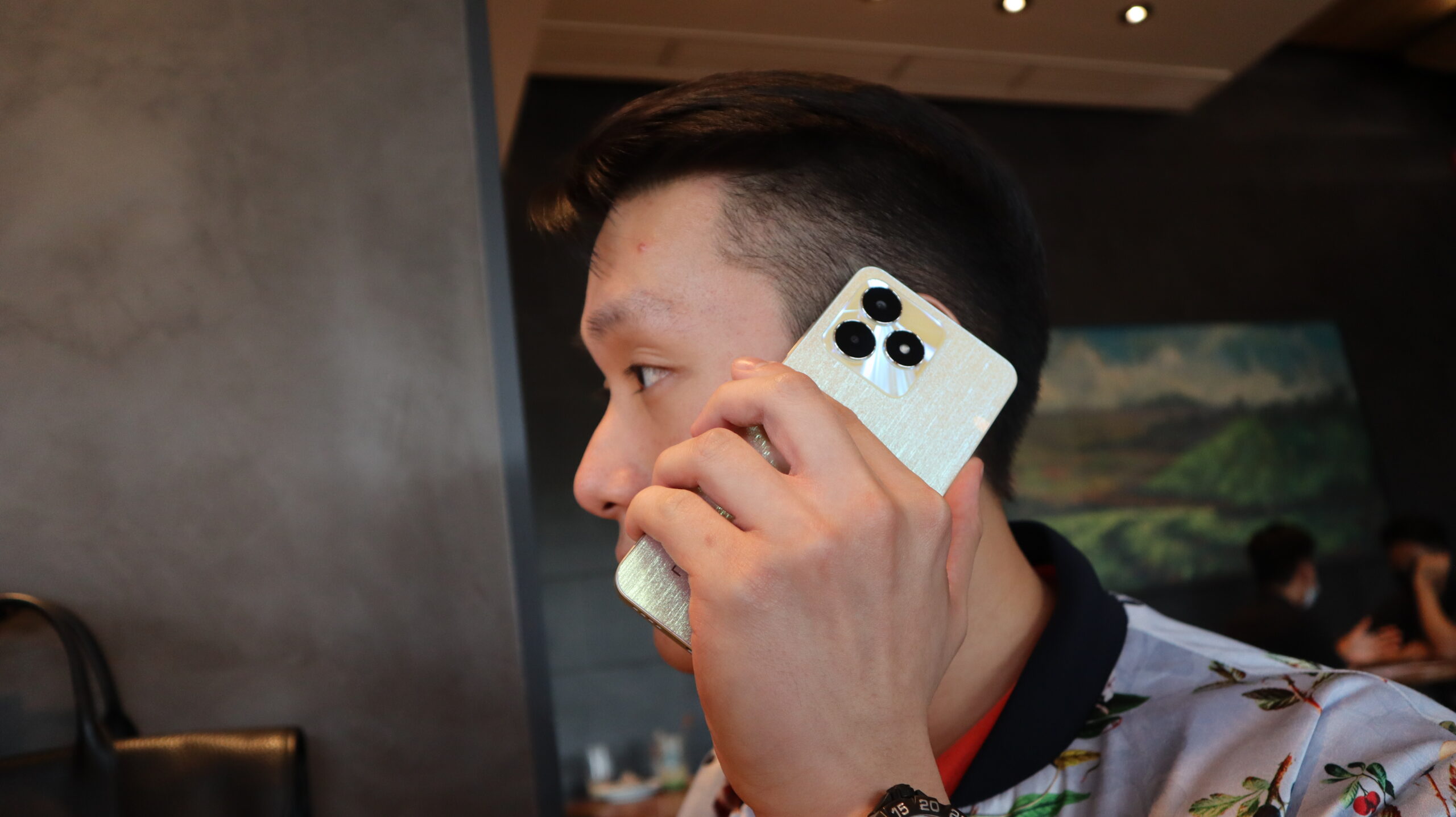 realme C53 Review Price Philippines
The realme C53 in this review has an official price of PHP 7,999 in the Philippines for the 6GB/128GB variant. It will have an early bird price of PHP 6,999 until June 23 on realme's official TikTok and Lazada flagship stores.
For offline sales, those getting the realme C53 will get a TechLife Portable Blender 40w from June 23 to July 2, while those planning to buy from June 23 to 25 at select realme stores are entitled to join the realme Mystery Box promo. In the said promo, buyers get a chance to win prizes like the DIZO Watch 2 Sports and realme Cooling Back Clip.