With quarantine border restrictions easing up, safe leisurely travel is once again becoming the favorite method to unwind. With more and more travel destinations opening up to the public, it's only natural that Cebu Pacific brings back its iconic Piso sale, just in time for 11.11.
Cebu Pacific Piso Sale 11.11 inclusions:
One-way base fare prices as low as Php 1
Caters to 56 domestic routes and 20 international routes
Tickets can be bought from November 11 to November 14
Applies to travels between July 1 and September 30, 2022
There are no rebooking fees, even for tickets bought through the Super Seat Fest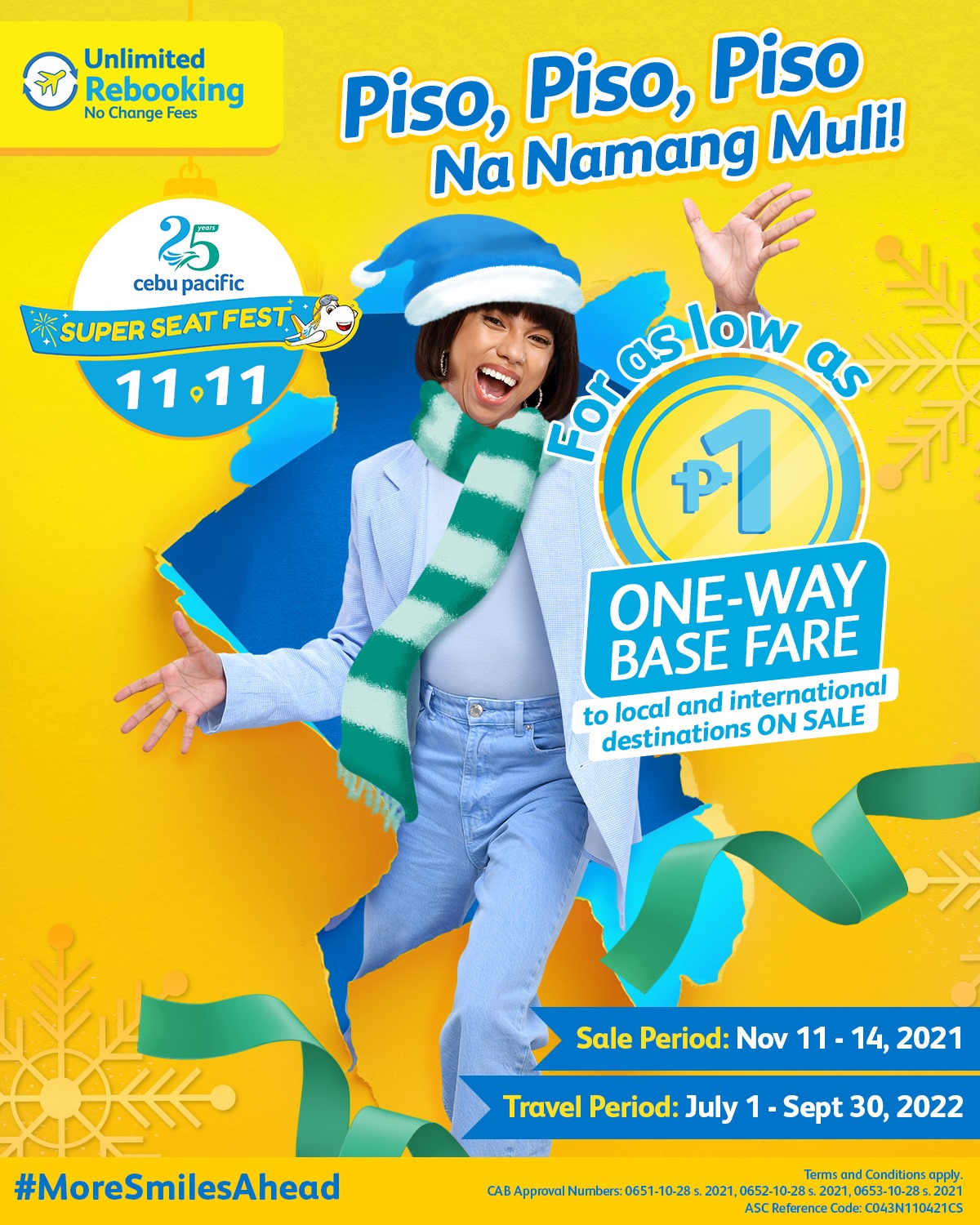 Cebu Pacific Vice President for Marketing Candice Iyog says that the company is "delighted to see more destinations safely open their doors once again, and (for) more people having the confidence to fly again as well."
Passengers can also rest easy knowing that the flight crew is fully vaccinated and that Cebu Pacific has taken measures to protect its customers against COVID-19. Some examples include contactless procedures, surface disinfection, onboard air purification systems, and strict mask protocol.
As Iyog puts it, "We are more than ready to fly you safely to your desired destinations for #MoreSmilesAhead."
So whether your plan is to immerse in Boracay's white sands, fly to Siargao for some much-needed R&R, or your dream destination overseas, Cebu Pacific has every Juan covered. With Piso Fare, the opportunities are endless!
Interested in getting yourself a Cebu Pacific ticket during the 11.11 Piso Sale? Visit their official website to see more.