The Land Transportation Office (LTO) warned accredited doctors and medical clinics to do their job or face suspension and even termination.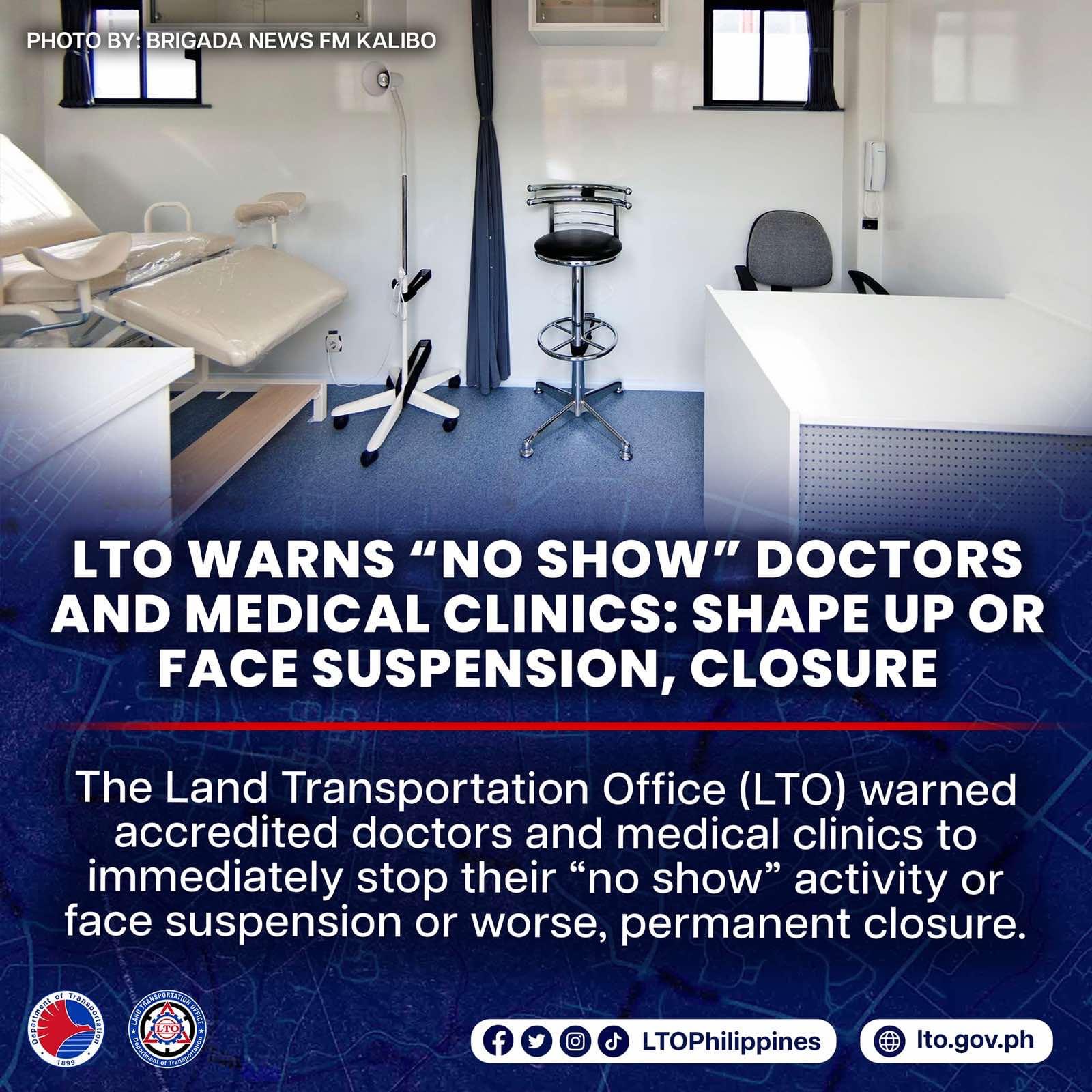 LTO had issued the warning after it received reports that certain medical clinics and doctors issue medical certificates to driver's license applicants without any actual physical examination.
"My marching orders to all regional and district offices nationwide was to weed out corruption not only in LTO offices themselves but also those in accredited partners like medical clinics, whose services are part of the process for securing driver's licenses," LTO chief Jay Art Tugade said in a statement sent to reporters Wednesday morning.
The local agency has reminded motorists that the medical certificate is "a vital part of the driver's license application process to determine if the applicant is fit to operate a motor vehicle" and should not be skipped. As usual, applicants resort to fixers which defeats the purpose of the process.
"We continue to remind the public that a driver's license to operate a motor vehicle is not a right but a privilege granted by the government. No one should circumvent the process in the issuance of a driver's license, and the job of the LTO is to make sure that it is issued only to qualified drivers as part of promoting road safety," the LTO chief said.