Aside from having a diverse smartphone lineup and robust aIoT ecosystem, Xiaomi has been recently recognized by Institutional Investor, a renowned international financial magazine, in multiple categories of Asia Pacific (Ex-Japan) Executive Team Awards for the fifth consecutive year. This is a feat for Xiaomi to be consistently recognized by organizations since its stock market debut.
Among the awards Xiaomi won in the Institutional Investor "2023 Asia Pacific Executive Team" include Best CEO, Best CFO, Best Investor Relations Professional, Best Investor Relations Program, Best ESG, and Best Board. Aside from being recognized for five consecutive years, 2023 is the second year Xiaomi clinched All-Star Status, achieving first place in the combined rankings across 6 categories.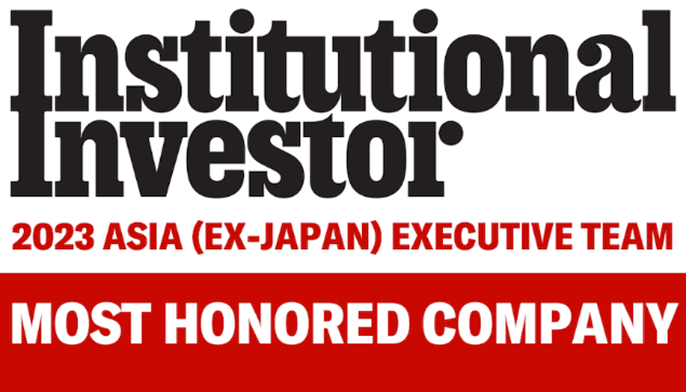 To round up, Xiaomi Founder and CEO Lei Jun ranked #1 in Best CEO, while CFO and Vice President Alain Lam ranked #1 in Best CFO. Director of Investor Relations Anita Chen ranked #1 in Best Investor Relations Professional, and Xiaomi also ranked #1 in Best Investor Relations Program, Best Investor Relations Team, Best ESG categories, and Best Board. This is the fifth year that Xiaomi has been featured in the rankings. The results demonstrate that the Company's overall corporate governance and investment relations management capabilities are well recognized by the capital markets.
"We are truly honored to receive this prestigious accolade, this recognition symbolizes the capital market's substantial acknowledgment of our investor relations and ESG endeavors. We are steadfast in our commitment to fostering open and effective communication with the capital markets, enabling us to adapt to the ever-evolving business landscape. Our unwavering dedication lies in generating enhanced value for our esteemed investors, and esteemed partners across diverse sectors," Lam said in a statement.