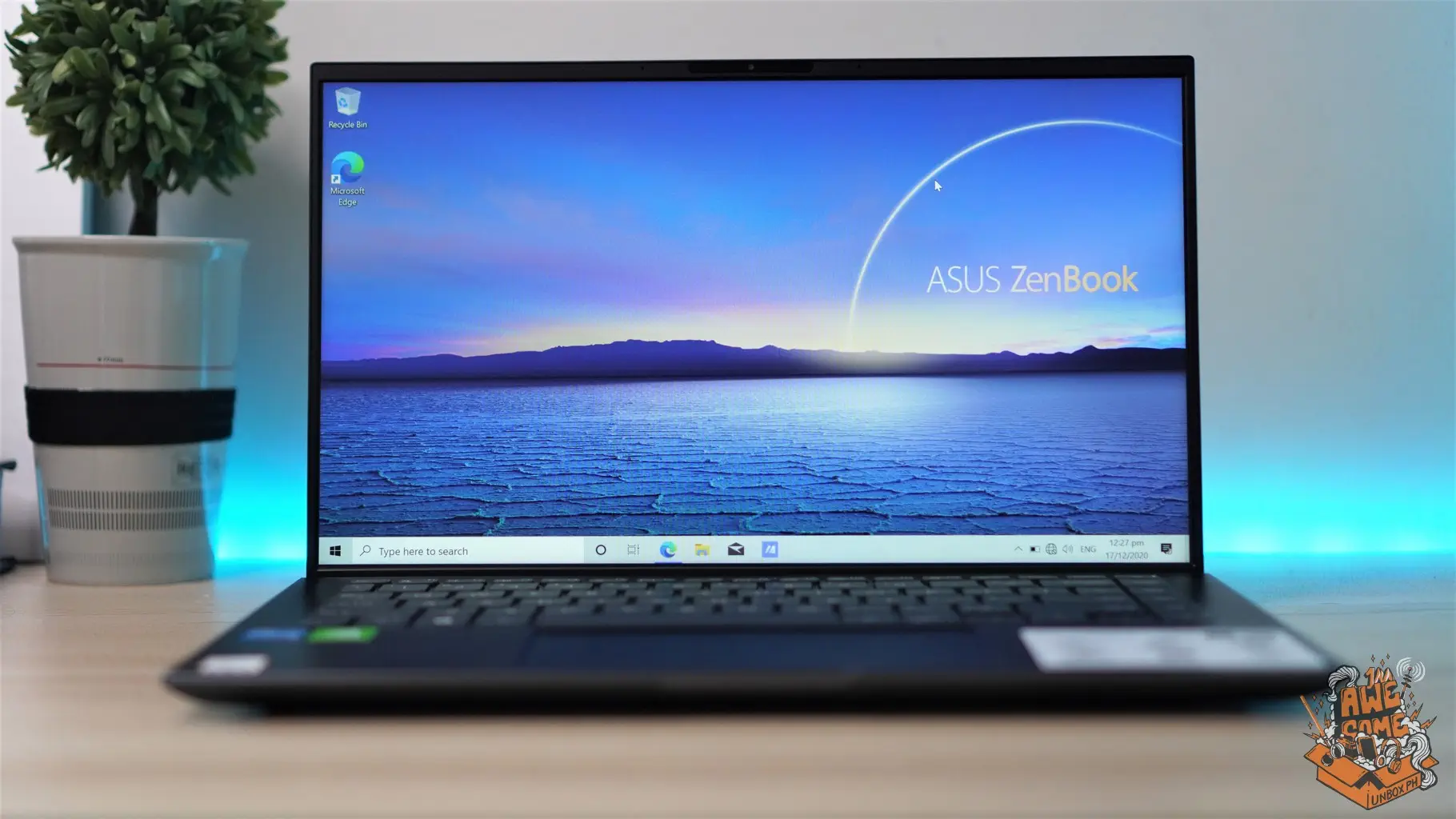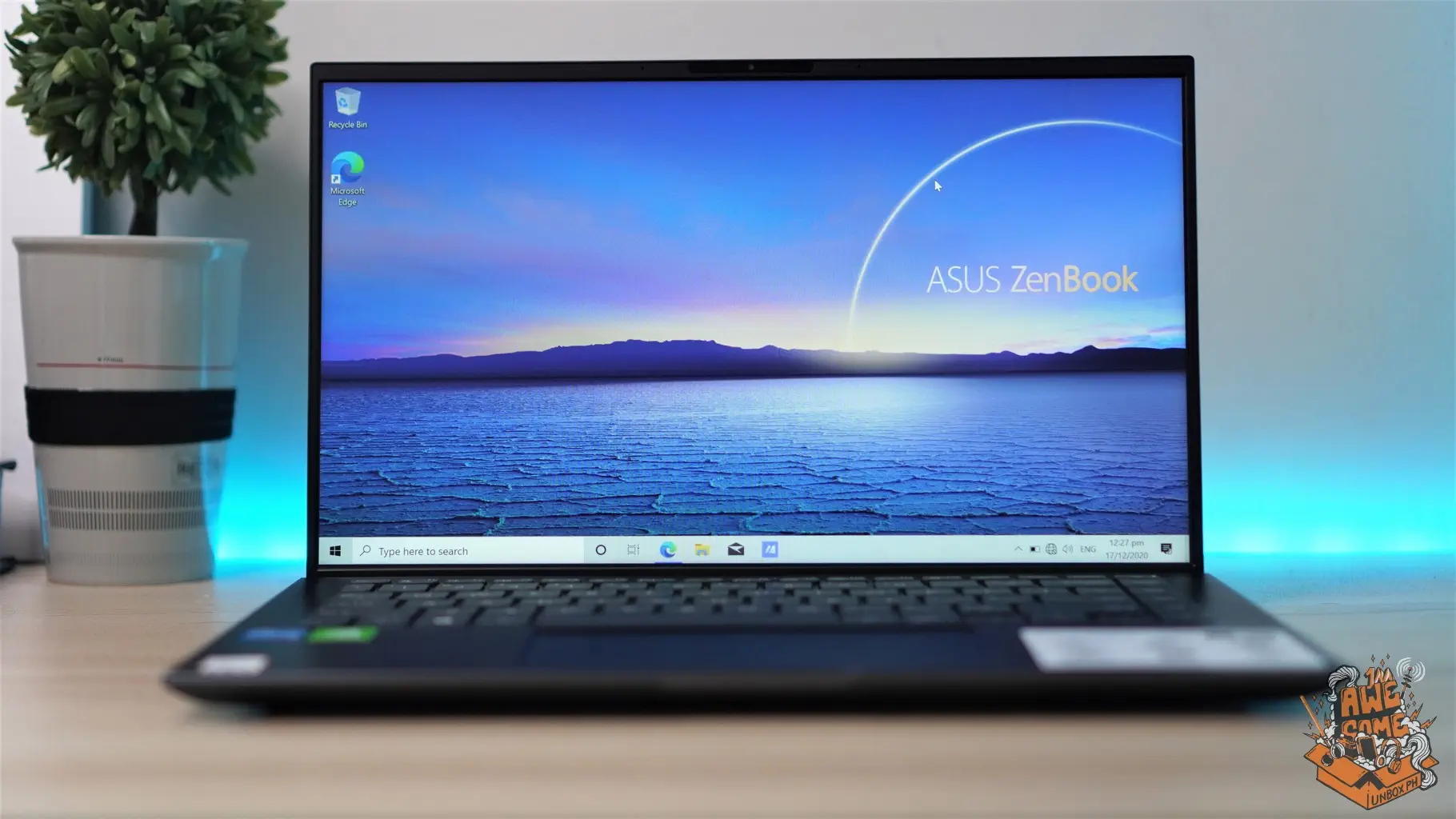 Early verdict: The ASUS ZenBook 14 UX435EG just got a little bit better, thanks to Intel's new 11th gen processors and NVIDIA's discrete MX350 graphics. That ScreenPad is just as awesome as ever, though its usefulness depends on your needs. 
The ZenBook 14 UX435EG starts at Php 64,995.
Pros
Premium design
ScreenPad is hella useful
Excellent processing package
Cons
The usefulness of the ScreenPad is user-dependent
ASUS has gotten around to stuffing Intel's new 11th gen chips into their 14-inch ZenBook models, and boy what a difference it makes. The ZenBook 14 UX435EG isn't to be confused with the previous ZenBook models that we've featured before (yes, ASUS' naming convention is a little difficult to memorize) as this particular model has a display where the TouchPad usually goes. The ScreenPad allows for some cool tricks that'll come in handy for anyone still stuck working at home.
Design and display
Like ASUS' other refreshed models, the ZenBook 14 UX435EG hasn't changed much in looks compared to the previous models. It still retains its trademark Zen-inspired concentric circle design, as well as the all-aluminum chassis of the previous models.
It is only around 1.19 kilos so it's incredibly light for a laptop of its class, and while it doesn't look it, it's capable of taking a beating and surviving thanks to its MIL-STD 810H certification.
The overall package just measures 31.90 x 19.90 x 1.69 centimeters, making it a really compact laptop for the screen size that you're getting.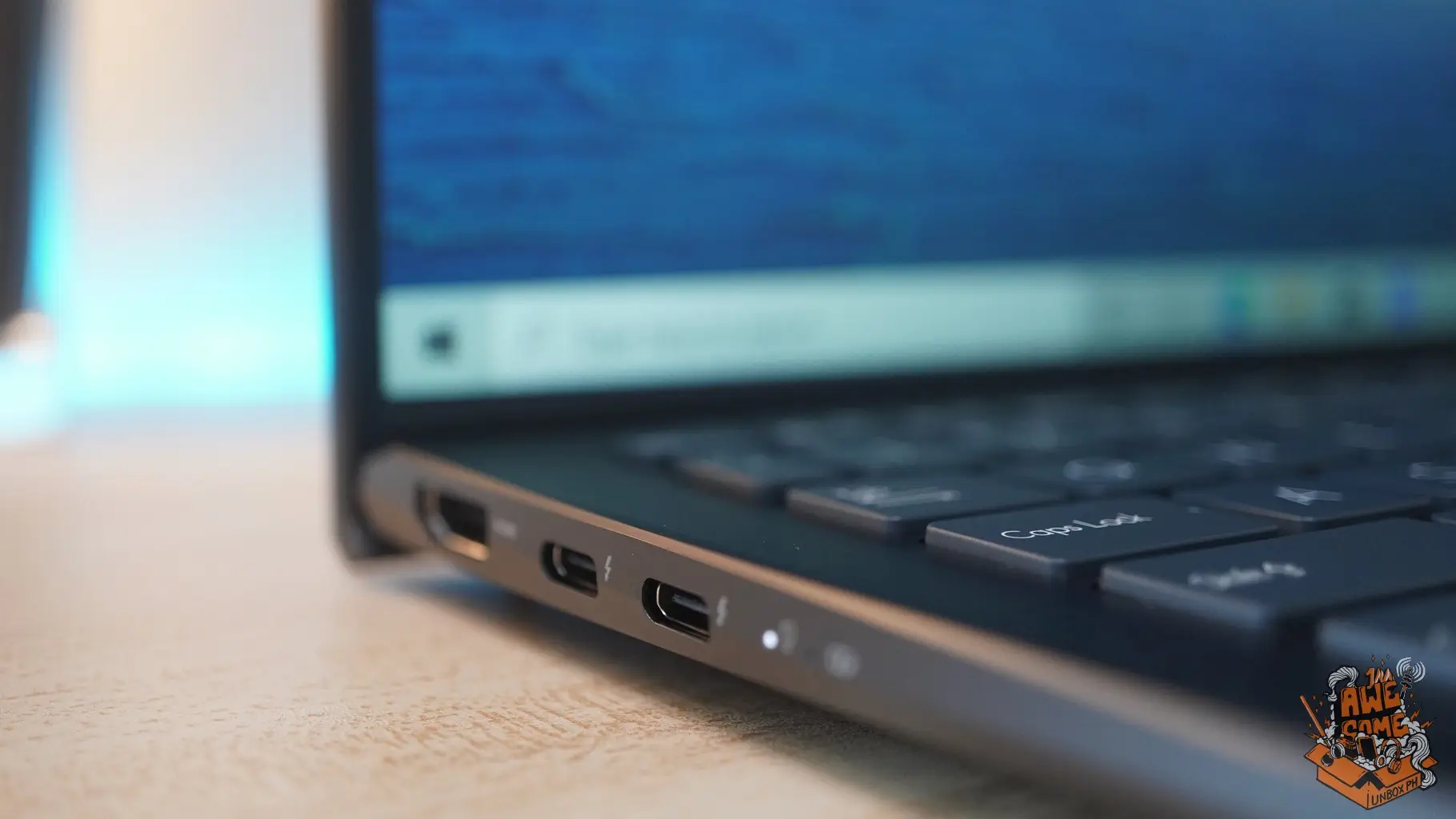 Ports are composed of a single USB 3.2 port, as well as 2x Thunderbolt 4 ports for power delivery and display. There's a microSD card reader available as well, as well as a 3.5mm jack for audio. The latter has been missing on several of ASUS' other new laptops, so it's a relief to see it on here.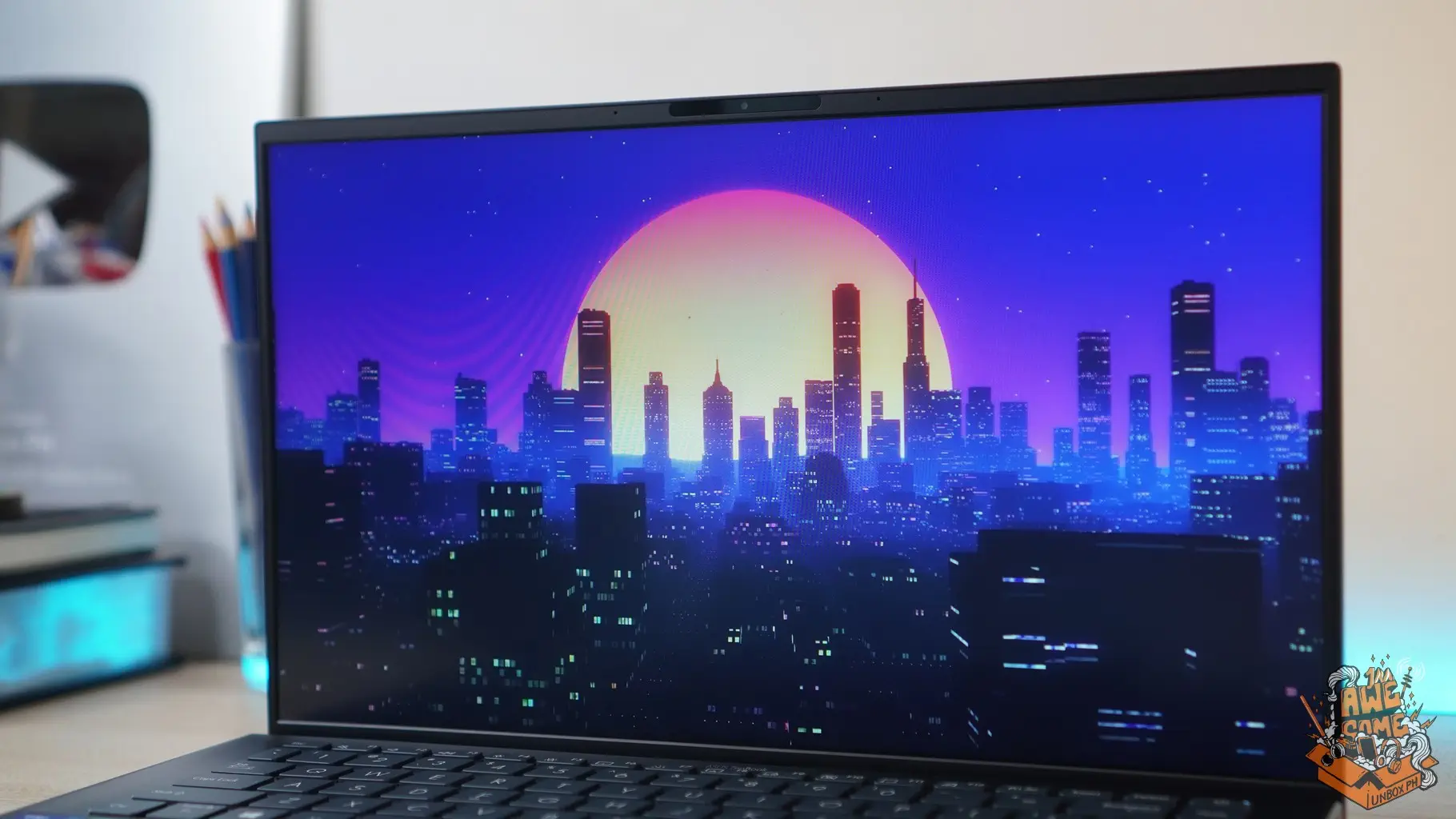 Speaking of the screen, the ZenBook 14 UX435EG has a 14-inch full HD IPS display with an advertised 300 nits of brightness and sRGB coverage of 100%, as well as a claimed screen-to-body ratio of 92%.
The high screen-to-body ratio is all thanks to that "NanoEdge" display tech that squeezes the side and top bezels to 2.6mm, leaving you with more room in the screen and fewer ugly bezels to look at.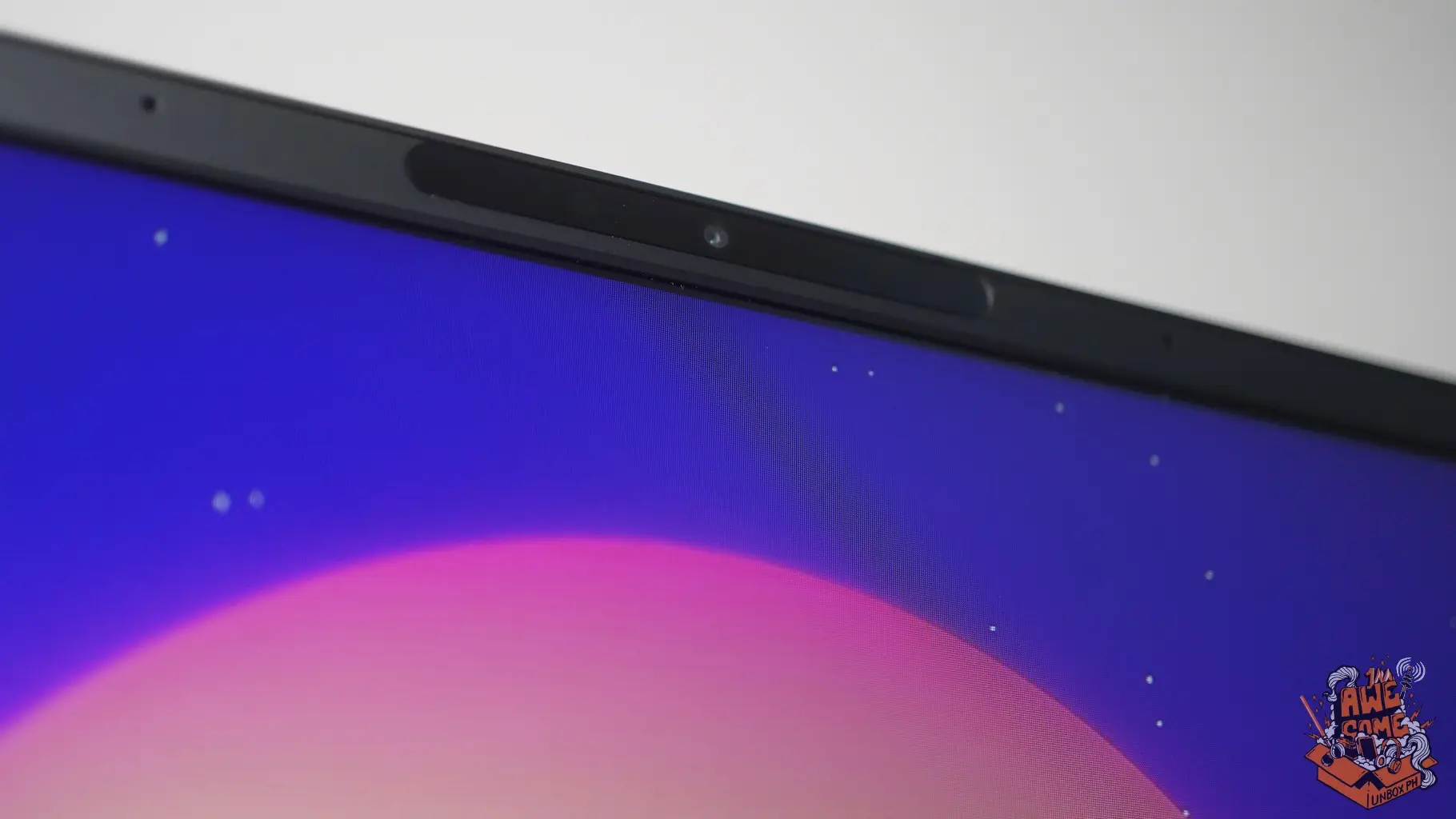 Despite the thin bezels the laptop sports an IR webcam with Windows Hello support for facial recognition and quick unlock.
Overall the screen looks bright and color accurate, though we've yet to run it through our regular battery of tests including a date with our color checker.
Keyboard and Trackpad
The keyboard of the ZenBook 14 UX435EG is typical ASUS, in that it uses flat, backlit chiclet keys that have relatively short travel.
Distance between each key is good, and you're not going to have issues typing on it the whole day. We have zero complaints typing on the keyboard at all.
Now to the main event – one of the things that differentiate the ZenBook 14 UX435EG from its other brothers is its ScreenPad, a secondary touch-sensitive display that replaces the regular touchpad.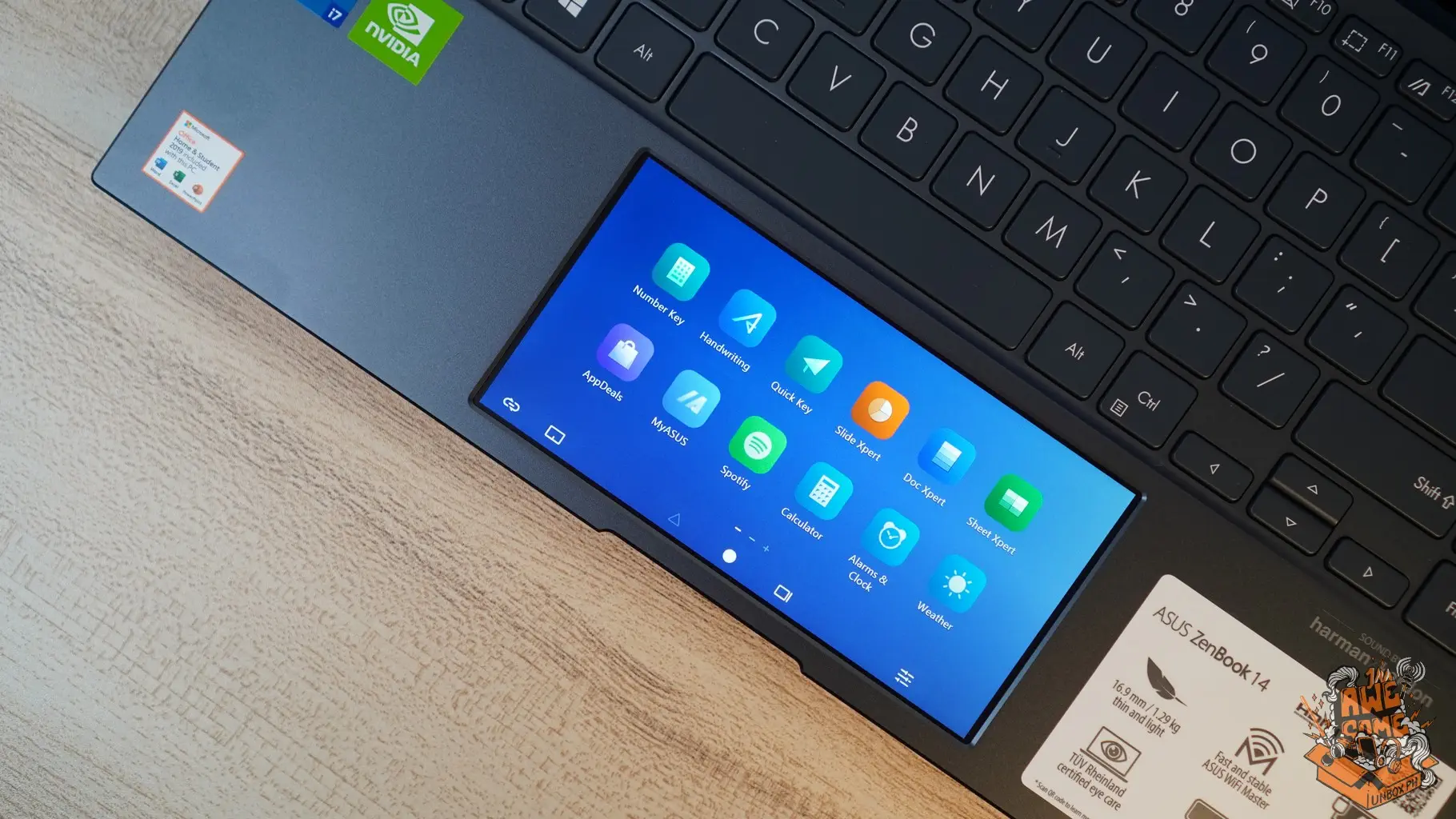 It's a 5.65-inch, 2160 x 1080 resolution display that resides where the touchpad usually goes. It can be turned off if you don't need it, turning it into a regular touchpad.
The ScreenPad can run a bunch of applications that can help immensely, like controlling music, providing you with a place to write your virtual signature on documents, etc. ASUS provides the API for the ScreenPad to third parties to make even more apps to be used with it.
Performance and hardware
Moving onto the performance side of things, the ZenBook 14 UX435EG gets an upgrade thanks to Intel's new 11th generation processors. Specifically, we're looking at an Intel Core i7-1165G7 processor paired with 16GB of LPDDR4X ram and 1TB of M.2 NVMe PCIe 3.0 SSD storage.
Aside from that, the laptop also gets Intel's new Iris Xe graphics, as well as NVIDIA's new GeForce MX450 discrete GPU. Before you get excited, the new GPU is meant to give the laptop extra punch when it comes to GPU-accelerated tasks like photo and video editing and is not meant for general gaming aside from very light games like CS: GO or Valorant.
As for the battery, the laptop comes with a 63WHrs 3-cell Li-ion battery. We'll have to see how the battery life fares with this particular notebook with its current configuration.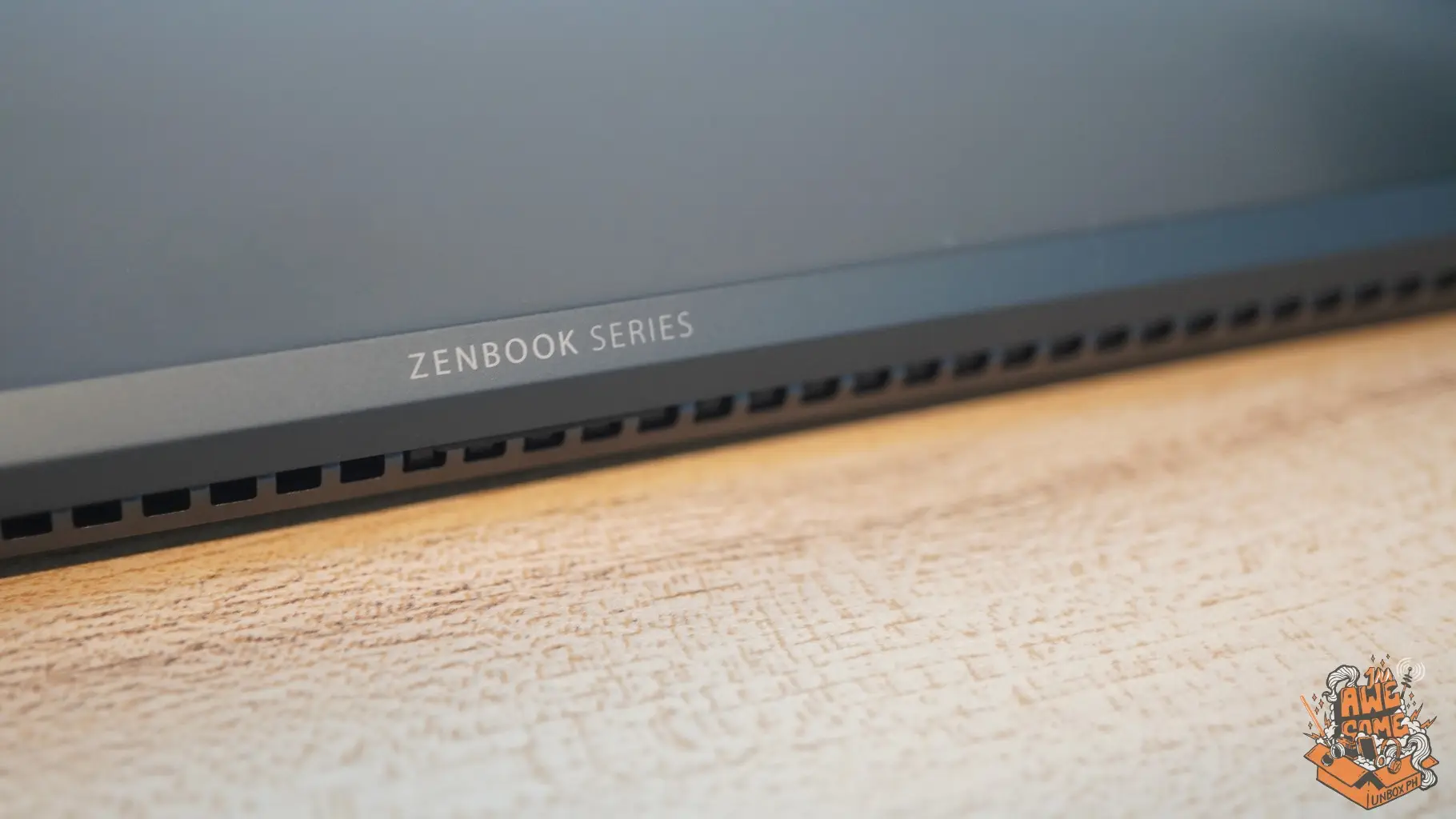 Wrap-up and early verdict
ASUS' new laptop certainly looks impressive, though the usefulness of the Screenpad is still very user-dependent. But on paper, the new ZenBook 14 looks like a solid option for anyone looking to grab a powerful and capable workhorse.
The ASUS ZenBook 14 UX435EG is priced at Php 64,995 for the Core i5 16GB/512GB variant, while the higher tier Intel Core i7 variant that we tested for this hands-on review with 16GB of RAM and 1TB SSD is priced at 79,995.
That's it for this ZenBook 14 UX435EG hands-on review. Check back later in a few days once we're done with our full tests to see if this laptop is really worth your money.
Comments (0)