Even if you are on a tight budget, there's no denying that Php 10k (and even Php 5k) can get you a decent phone that offers great value for money. 2022 blessed us with a number of options to choose from, and it was hard to choose which ones are just insanely good deals out of the box.
As 2022 comes to a close, we have compiled 10 of the best smartphones you can buy in the Philippines for under Php 10k based on the ones we reviewed for 2022. To make things even more fun, we included 3 phones that are priced at under Php 5k that are surprisingly decent. Check out our picks here:
Best Smartphones Under Php 10K Philippines
Redmi A1
narzo 50i Prime
WIKO T10
vivo Y16
Redmi Note 11
Infinix NOTE 12 4G
Cherry Aqua S10 Pro 5G
Infinix HOT 20S
HONOR X7
narzo 50
With its under Php 4.5k price (Php 4k with its current promo price), the most affordable Xiaomi phone may have just modest internals, but makes up for it by having a stock Android Go UI that's free from any MIUI bloat. You get a decently-sized 6.52-inch HD+ display, a large 5000mAh battery, and a dual rear camera setup that consists of an 8-megapixel main camera and a QVGA depth sensor. Don't get us wrong: despite a basic camera setup, the Redmi A1 surprisingly takes decent photos.
The Redmi A1 is priced at Php 4,499 for the 3GB/32GB variant.
Now if you're after decent performance for under Php 5k (which, by the way, is very hard to achieve), the narzo 50i Prime nails it with the use of a Unisoc Tiger T612 processor, which is the most powerful processor option you'd ever see on an under Php 5k phone.
The narzo 50i Prime is priced at Php 4,999 for the 3GB/32GB variant.
Also at under Php 5k like the other two phones we mentioned in this list, the main selling point of the WIKO T10 is that it comes with 64GB storage–which is very, very rare at the under Php 5k segment. Aside from that, the WIKO T10 also comes with stock Android and a USB-C port–another rarity in the under Php 5k segment.
The WIKO T10 is priced at Php 4,990 for the 2GB/64GB model and Php 6,499 for the 4GB/128GB model.
Moving up between the Php 5k and under Php 10k segment, we have the vivo Y16 on our list. While it's not going to wow you with its processor of choice, the Y16 is one of the most stylish phones in the under Php 10k segment with its brushed finish for its back panel. It also has a well-optimized camera performance despite settling for just a 13-megapixel shooter and not those new 50-megapixel cameras.
The Y16 is priced at Php 6,999 for the 4GB/64GB variant and Php 8,499 for the 4GB/128GB variant.
Despite being the oldest phone in this list (it arrived in the Philippines in January), the Redmi Note 11 defined what a balanced under Php 10k phone should be. With its price, you get goodies like a 90hz AMOLED display, 33w charging, a decent Snapdragon 680 processor, a high-resolution 50-megapixel main camera, and an 8-megapixel ultra-wide-angle camera. Having an ultra-wide-angle camera is a big deal–most under Php 10k phones these days don't even have this.
The Redmi Note 11 is priced at Php 8,499 for the 4GB/64GB variant.
It's crazy how Infinix packs great value for its under Php 10k offerings, and the NOTE 12 4G is a superb example. It's crazy enough that the 256GB variant sells for under Php 10k, and it's even more insane that it comes with a capable Helio G96 processor, a large 6.7-inch AMOLED display, 50-megapixel main camera, and 33w charging for its 5000mAh battery
The NOTE 12 is priced at Php 8,999 for the 8GB/128GB variant and Php 9,999 for the 8GB/256GB variant
You can't count out Cherry just yet, as they pulled off an incredible feat of offering the most affordable 5G-ready phone in the Philippines with the Aqua S10 Pro 5G. For a hair under Php 8k, you get a decent Dimensity 700 processor, along with a 6.78-inch Full HD+ display, a 48-megapixel main snapper, and wireless charging. Yes, you read that right: this is probably the ONLY budget phone to actually offer wireless charging.
The Aqua S10 Pro 5G is priced at Php 7,999 for the 4GB/128GB variant.
As the newest phone on this list, the HOT 20S takes some of the great things about the NOTE 12 4G (Helio G96, 50-megapixel main camera, stereo speakers, 8GB RAM), and offers a lower price point with an interesting twist: the HOT 20S is the ONLY phone at under Php 9k that offers a fast 120hz display for that buttery smooth UI experience.
The HOT 20S is priced at Php 8,499 for the 8GB/128GB variant.
HONOR recently made its return to the Philippines, and the X7 does look stunning for an under-Php 10k device. It does not disappoint, as you get niceties like a 90hz display, 22.5w charging for its 5500mAh battery, a Snapdragon 680 processor, and a 48-megapixel main camera. You get all those features in a phone that's slimmer than the competition.
The X7 is priced at Php 9,990 for the 4GB/128GB variant.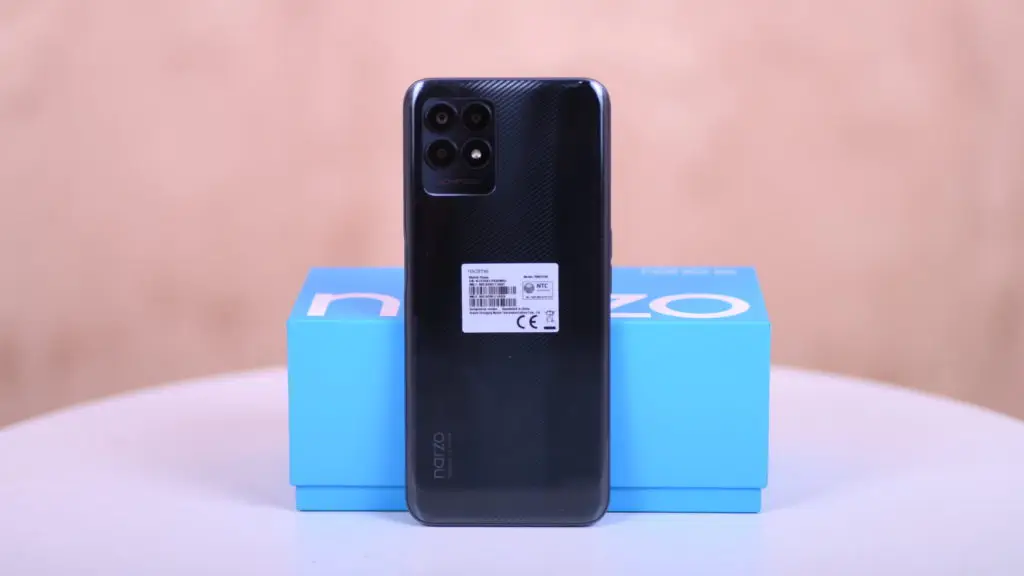 The only other phone that can match what the HOT 20S has to offer is the narzo 50. While it only comes with a single speaker, the narzo 50 is competitive with its 33w wired charging solution. You also get insane features for an under Php 9k phone that includes a Helio G96 processor, 120hz display, and a 50-megapixel main camera.
The narzo 50 is priced at Php 8,299 for the 6GB/128GB variant.
That wraps up our picks for the best smartphones you can buy in the Philippines for under Php 10k. Which one are you most likely to purchase?
Comments (0)