There's a new internet plan for existing PLDT subscribers. It's the PLDT MyOwnWifi plan and it lets you enjoy the same speed as your base plan at only half the price. 

That's right, PLDT is providing subscribers with a secondary connection that is much cheaper than the primary one and it comes with a free Mesh WiFi device. The secondary connection may serve as a dedicated line for work, school, games, and other activities. You will only have to connect the WiFi Mesh to the LAN Port 2 of the existing modem, so there really is no further complicated installation required. 
PLDT MyOwnWiFi available plans:
15Mbps – PHP 649

50Mbps-  PHP 849

100Mbps – PHP 1049

300Mbps – PHP 1349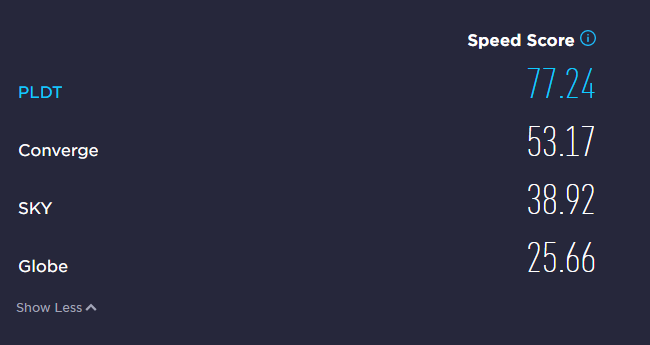 Recently, Speedtest awarded Smart and PLDT for having the fastest internet speeds of 2021— 5G Mobile Network and Fixed Network categories. PLDT almost doubled its Q1/Q2 score of 46.25 with a whopping 77.24 in the second half of the year. That converts to top download speeds of 203.97 Mbps and upload speeds of up to 217.07 Mbps. Its closest competitor is Converge who circled the 40-50 mark, while the rest of the lineup settled within the 17-38 scores.
Moreover, PLDT will soon offer its 1000Mbps plan to customers in Metro Manila. This will be the fastest internet plan available in the Philippines. PLDT boasts that its upcoming plan can stream 4K and 8K video content simultaneously across multiple devices at home without any hint of buffering.