After releasing its 2021 Global Report, IDC has revealed more details about the smartphone market in the Philippines for Q4 2021. Based on its findings, realme maintained the number 1 spot in terms of market share, while Transsion, which has Infinix and TECNO under its umbrella, has the biggest YoY growth from 2020 to 2021 at 45.1%.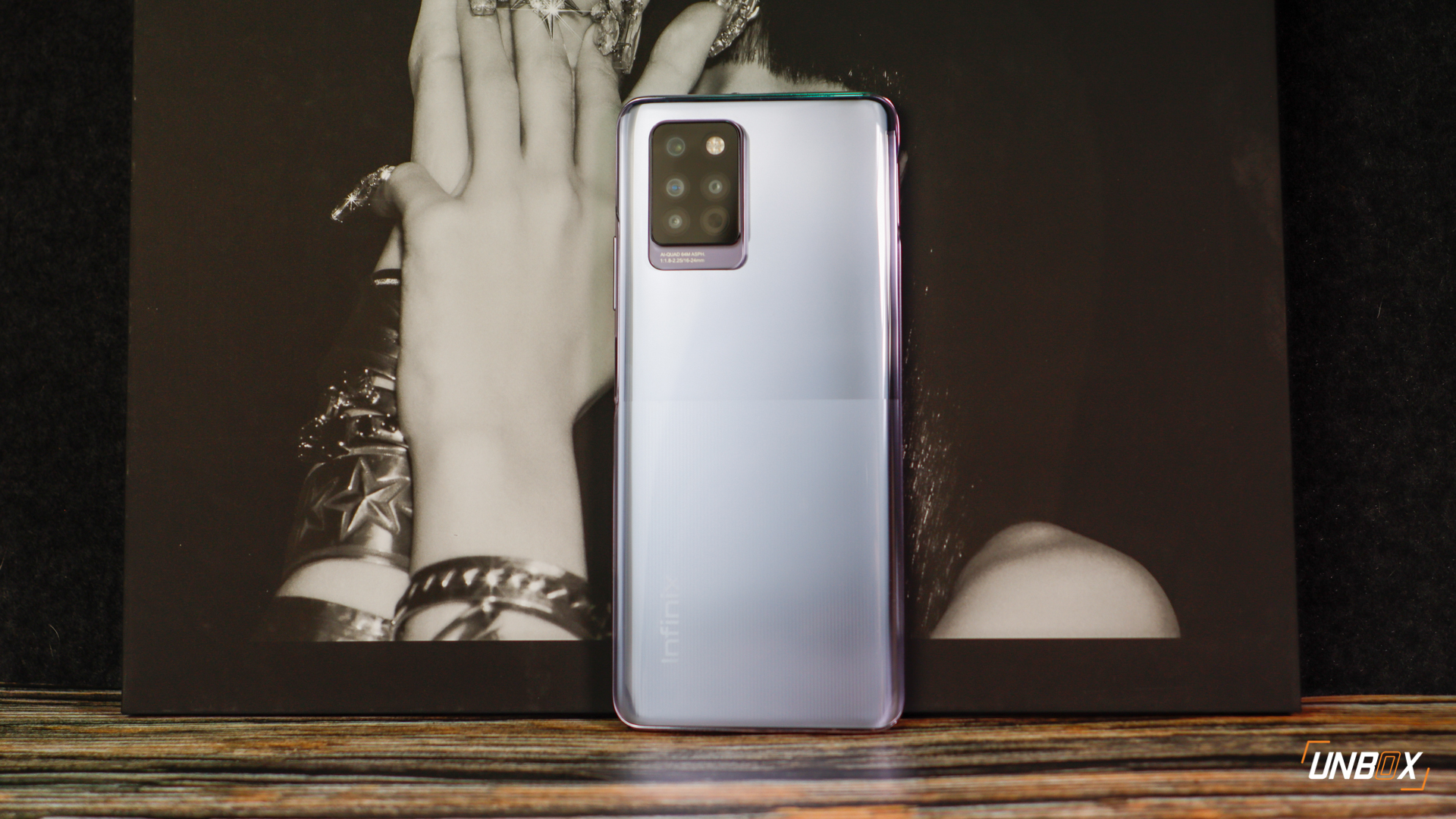 In its report, IDC explained that Transsion was able to bag third place in the Philippines overall in 2021 as both Infinix and TECNO launched a number of new models during the last quarter–and the majority of these phones have a competitive price-to-specs ratio. Infinix, in particular, was able to grow YoY by 14.7% as it expanded its reach outside of Manila.

As for realme, the brand was able to maintain the top spot for the entire 2021 as its entry-level C-series smartphones accounted for more than 70% of its total shipments in the Philippines.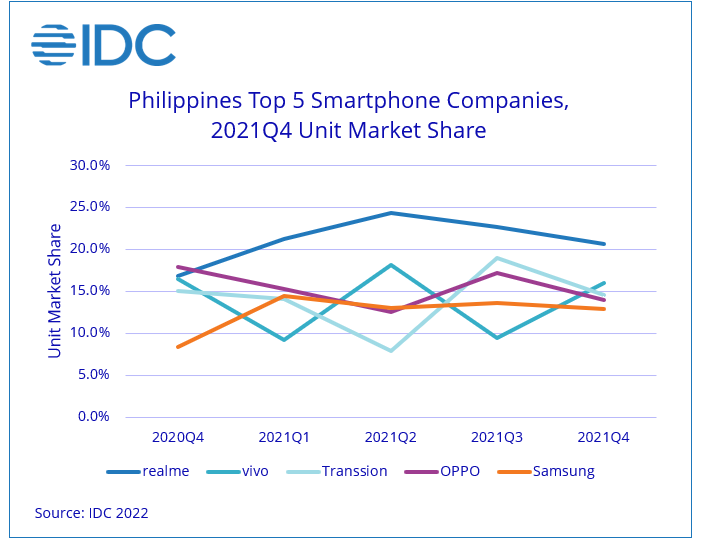 Comparing Q4 2021 to Q4 2020, however, the smartphone market in the Philippines declined by 5.6% due to recurring lockdowns and global supply constraints that became evident during the second half of 2021. Despite that, IDC is optimistic that the smartphone market in the Philippines can achieve double-digit growth in 2022.
IDC Philippines Client Devices Analyst Angela Mendez sees this a possibility in 2022 with the wider rollout of 5G in the Philippines and aggressive pricing of 5G-ready Android phones. In addition to that, Mendez expects foot traffic in shopping malls to increase in 2022 as the country eases on lockdowns and restrictions caused by the COVID-19 pandemic. "The vendors are expected to restart their retail expansion and open more stores across the country, which had taken a hiatus during the lockdown periods," Mendez adds.