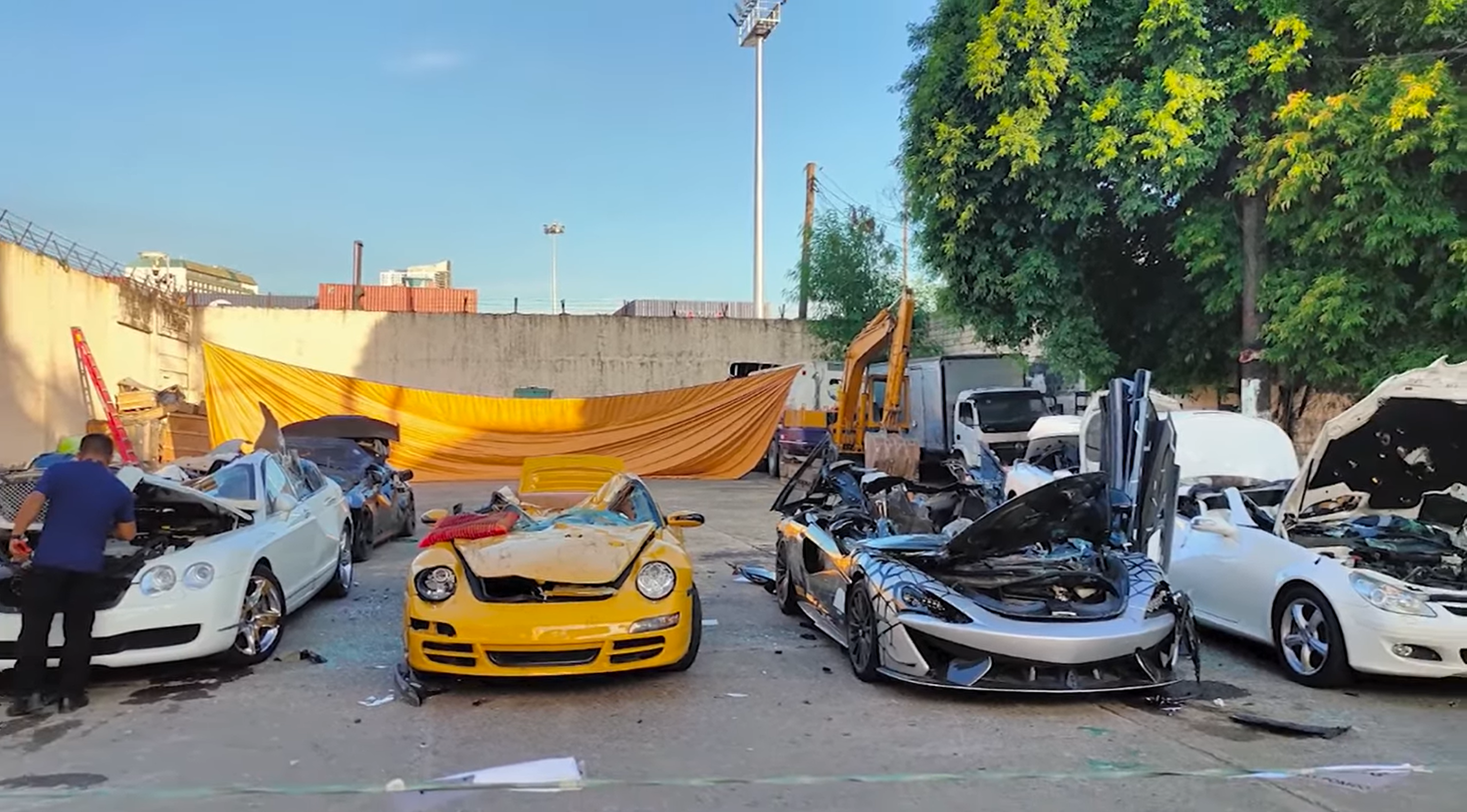 For the people working at the Bureau of Customs (BOC), finding smuggled goods is part of any regular day. Whether these be random items, gadgets, or supercars disguised in piles of ukay-ukay clothes, certain individuals are always devising new ways to get past importation taxation. When exotic vehicles make their way to the BOC Facebook page, netizens always comment that these should be sold for charitable use rather than being crushed. Car enthusiasts grovel in pain seeing extremely rare vehicles, such as a McLaren 620R, face destruction. Well, after years of commenting, they've now listened. Some of these smuggled cars are now for sale in the Philippines.
These luxury cars will be up for auction, with the first livestream occurring on December 13. In this bidding session, 5 smuggled luxury cars will be up for grabs to willing buyers. We list them down below, along with the floor price of the bid:
2008 Ferrari F430 Scuderia: Php 23,230,000
2011 Mercedes-Benz E220: Php 1,490,000
2001 Mercedes-Benz SLK55 Php 1,320,000
2001 Mercedes-Benz SLK350: Php 1,250,000
2001 Porsche Boxster: Php 1,790,000
There are certain requirements for those seeking to snag one of these fine motor vehicles. Registration is a must – the deadline for this is on December 9, 4 days before the live bid. Participants must also undergo an antigen or RT-PCR test to ensure safety. While this is occurring, the vehicles may be inspected at the Manila International Container Port (MICP) premises until December 10.
According to the BOC, this smuggled cars sale initiative is made possible by the necessity to gather more pandemic funding in the Philippines. Earnings will go toward COVID-19 response initiatives. Overseeing the entire process is the collaboration between the BOC, Treasury and the Land Bank of The Philippines (LandBank).
The joint press release further elaborates on the principles of fairness and transparency, quoting: "The BOC's partnership with reputable government agencies and the shift to an open process send a strong signal to the public that this administration is very serious in addressing collusion in the disposal of smuggled goods."
Comments (3)