The Legion lineup is Lenovo's representative to battle against the goliaths of the gaming laptop industry. Originally launched in 2017, the company aims to provide strong performance at a competitive price. The devices have changed drastically in terms of looks over the years though, with bezels gradually shrinking and fewer red accents to get on with the times. Inevitably though, every model year comes with some improvements and an increase in cost, while the previous year's model undergoes a considerable discount. With this in mind, we'd like to lay down why the 2021 model Lenovo Legion 5i is still worth your consideration.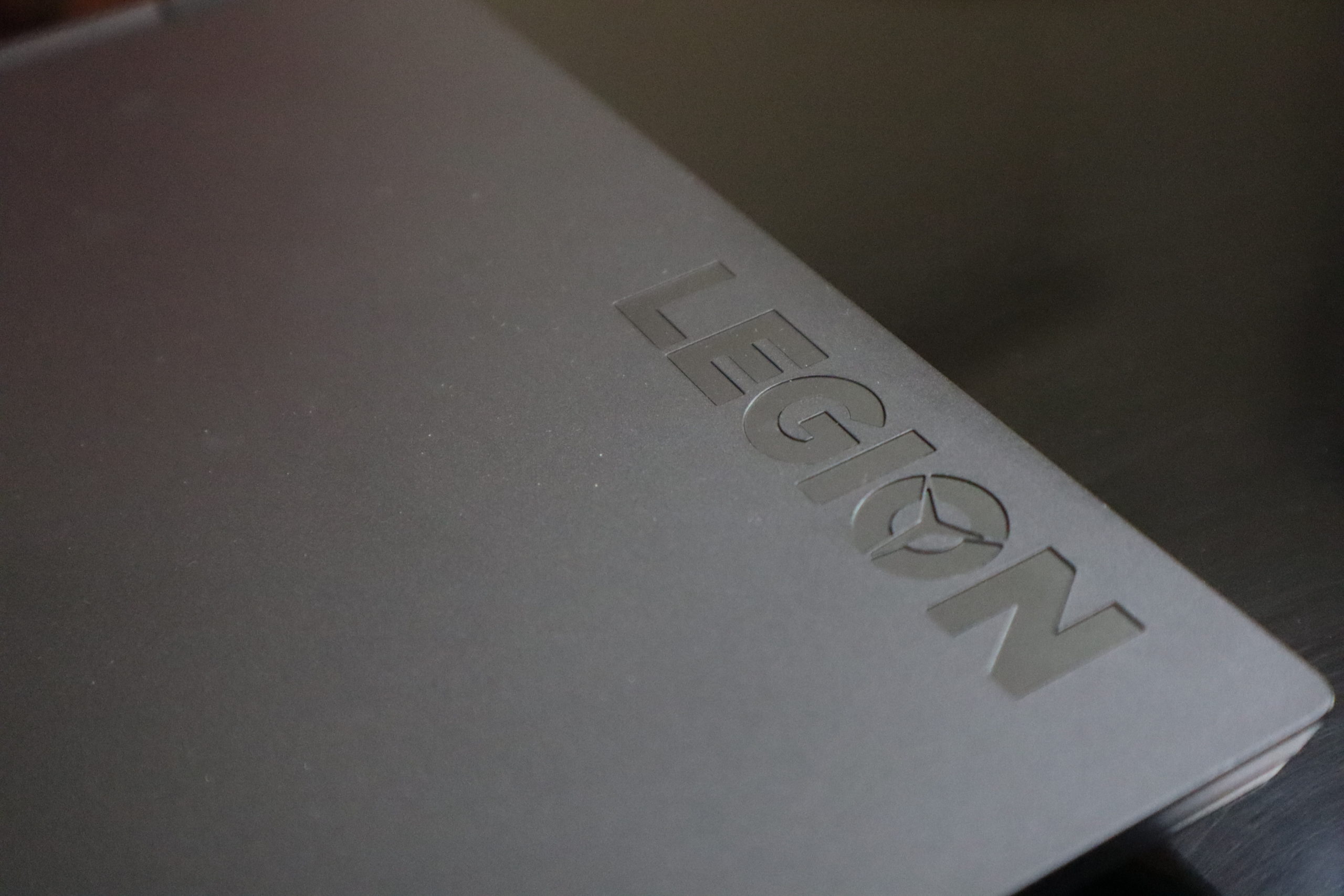 Minimalist Gaming Appeal
The problem with most gaming laptops of yesteryear is that bringing them along to any professional setting was a social disaster. Those flashing RGB lights, dragon logos, and monstrous vents might have looked good last night to match your setup, but they're not so appealing to your coworkers. In addition to that, their bulky size and hefty weight meant that you would need a larger laptop to bring them with you. Don't forget to mention a trip to the chiropractor might have been in order.
With the Lenovo Legion 5i, the entire chassis is wrapped in a black matte finish. The only noticeable elements on the clamshell are the Lenovo logo, embossed on a shiny grey material, and the LEGION font which is larger but hidden much more discreetly. This theme follows when you open the laptop, although the keyboard can be customized with RGB lights if you so desire. This is definitely NOT an embarrassment to bring out during a professional meeting since the device stays true to the brand's minimalist aesthetic.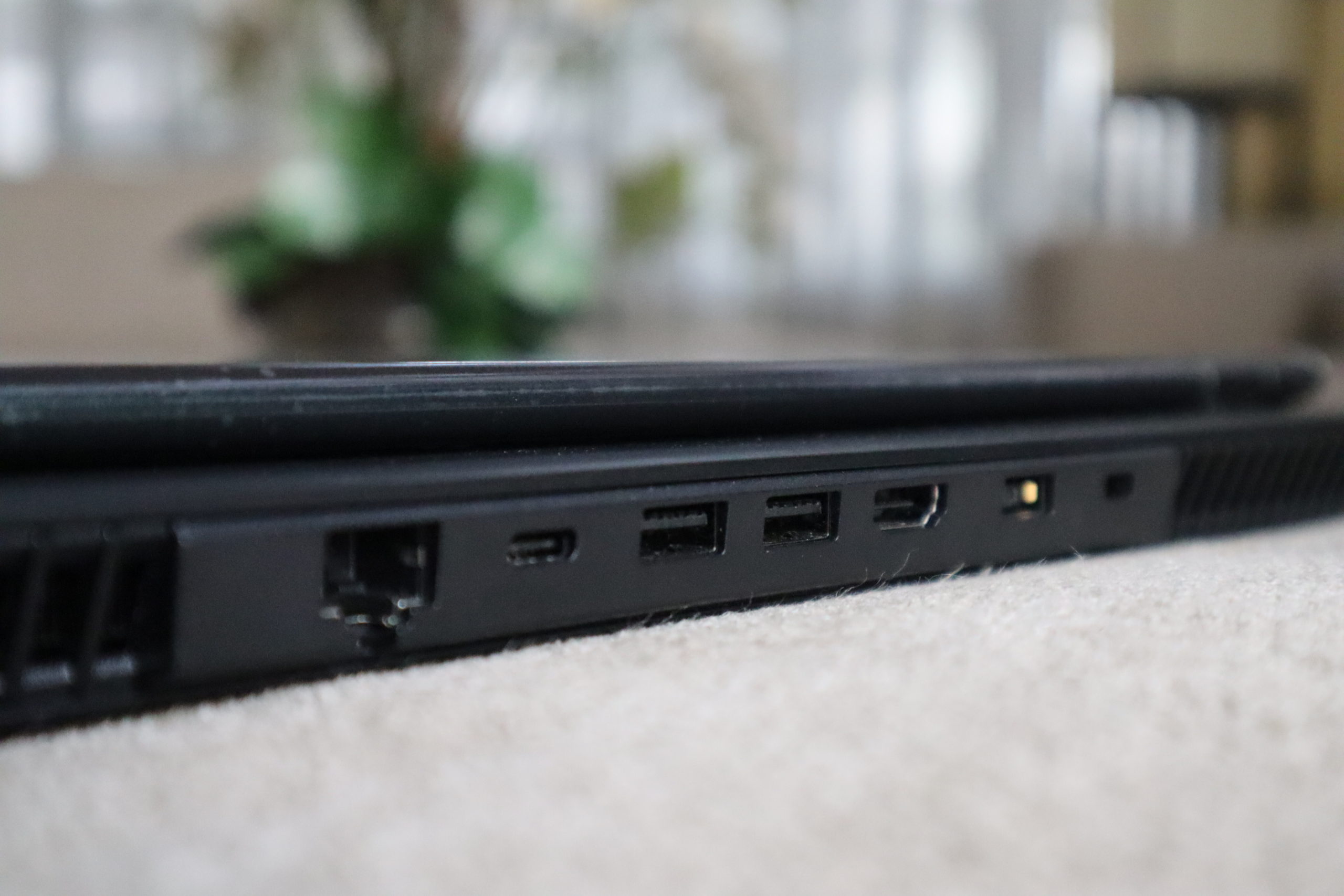 The I/O Doesn't Interfere
Another genius characteristic of the laptop you'll notice is that there are barely any ports on the side. Most of these have been allocated to vents for proper thermal management. If you thought that this laptop may require dongles or anything of the sort, you're wrong – most of the I/O on this laptop is on the rear. The logic behind this is an ergonomic reason. More often than not, gamers who use a wired mouse and other peripherals are inconvenienced by the wires coming out from the left or right sides of their devices. This is especially true for lefties who don't get much love when it comes to peripherals and accessibility features.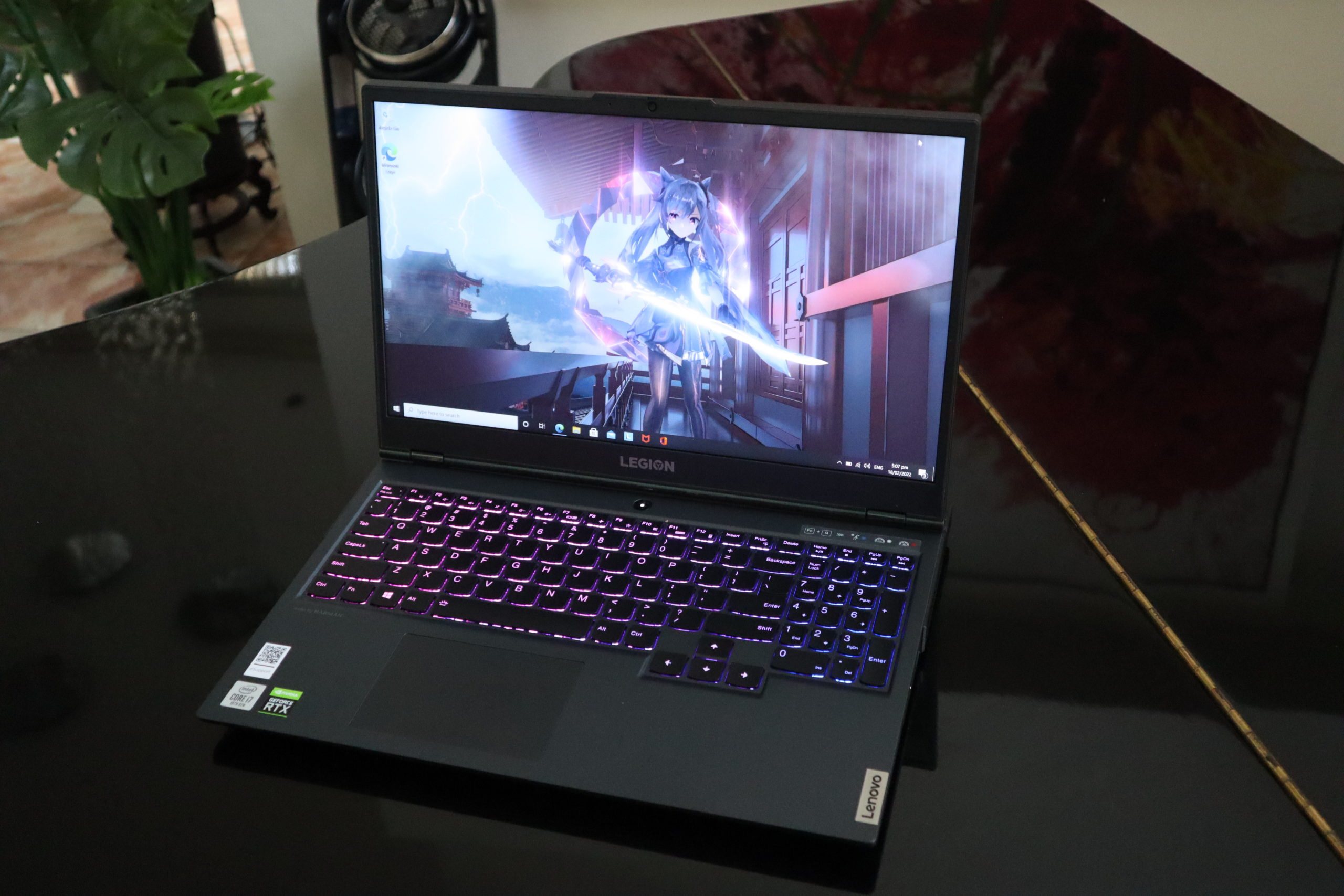 165Hz Display With Built-In Webcam Shutter
It is hard to miss the 15.6-inch display at the center of the laptop. It exudes bright, vivid colors that elevate the whole experience to new heights. Even everyday tasks are buttery-smooth due to the 165Hz refresh rate, also giving you a competitive edge when it comes to reaction times during competitive gaming sessions.
Another trend nowadays has been to install some sort of cover over the webcam. Whether it be a cute band-aid, a sticker, or one of those third-party covers, many have deemed it a safety tactic to prevent unwanted eyes. The Legion 5i takes that into consideration with its integrated webcam privacy shutter. The bright orange color will let you know that the webcam has been physically blocked from prying eyes, while an easy mechanism opens it up once again. This is Lenovo studying the basics of user habits and building around these concepts.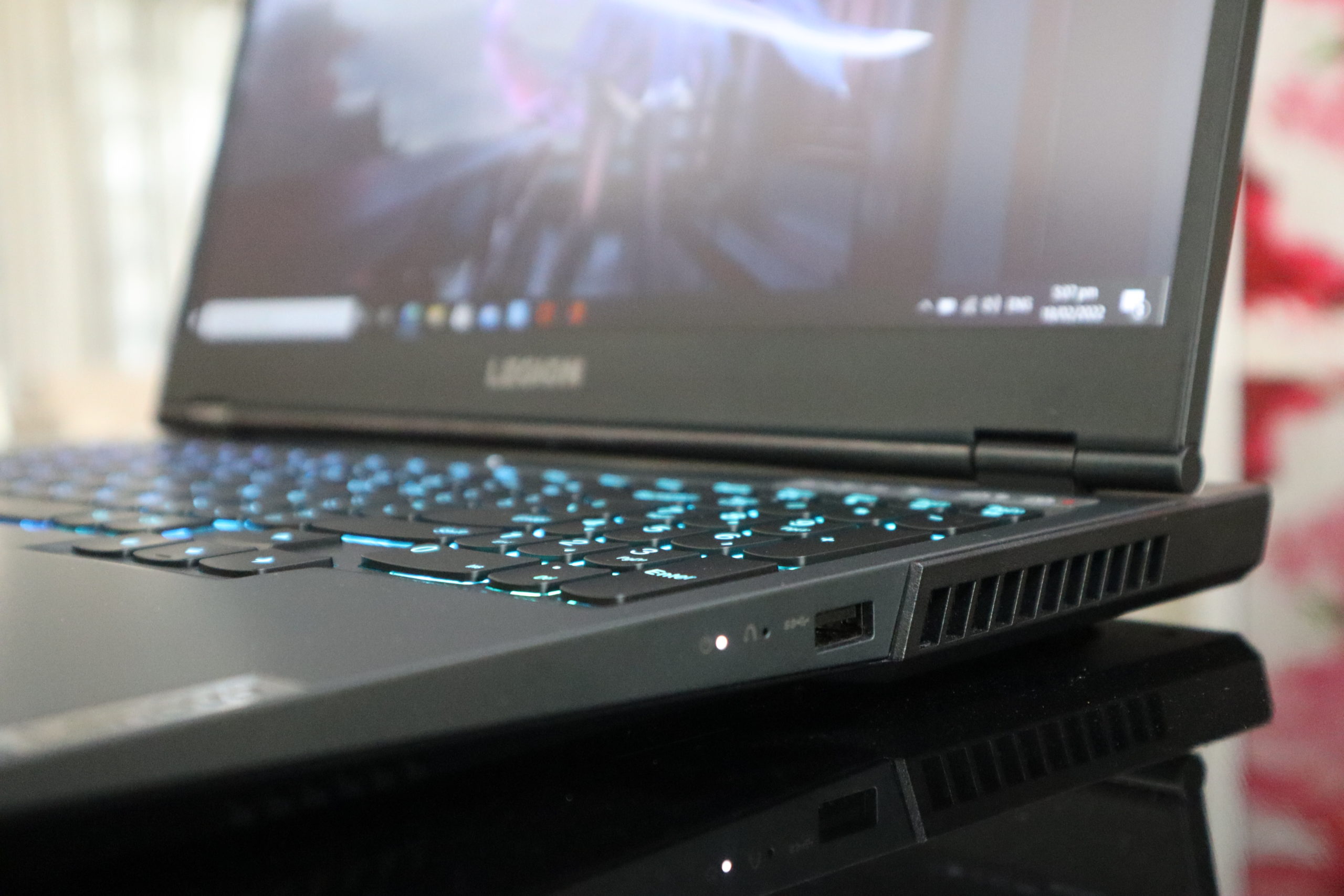 Powerful Specs
While the Lenovo Legion 5i may look understated on the outside, it would be a mistake to underestimate its power under the hood. It comes packing an 11th Gen Intel® Core™ i7-11800H processor which normally runs at 4.6 GHz but can reach nearly double at Turbo Boost speeds. This is paired with the ray-tracing enabled 130W RTX 3060 GPU which is powerful enough to handle the latest AAA games. 
Legion Ultimate Support
For those just getting into the gaming scene, Legion Ultimate Support is an expert helpdesk trained to guide Legion device owners to maximize their setup. A group of gaming professionals is available 24/7 to give technical support and even specific gaming optimization tips. You don't even need to worry about going to a service center because it also supports on-site service where a Lenovo technician will come to your preferred location to repair your Legion device. This is the sort of VIP treatment you can avail of when you join the club and buy a Lenovo Legion 5i.
The Lenovo Legion 5i starts at ?79,995 and is available to view and add to cart via Legion Exclusive Stores and  authorized resellers nationwide. For a full list of stores, visit lenovoph.com/authorizedresellers. You can also shop from the Lenovo Legion Flagship Store in Lazada and Shopee. Make sure to follow Lenovo Legion Philippines on Facebook for future updates and product releases.