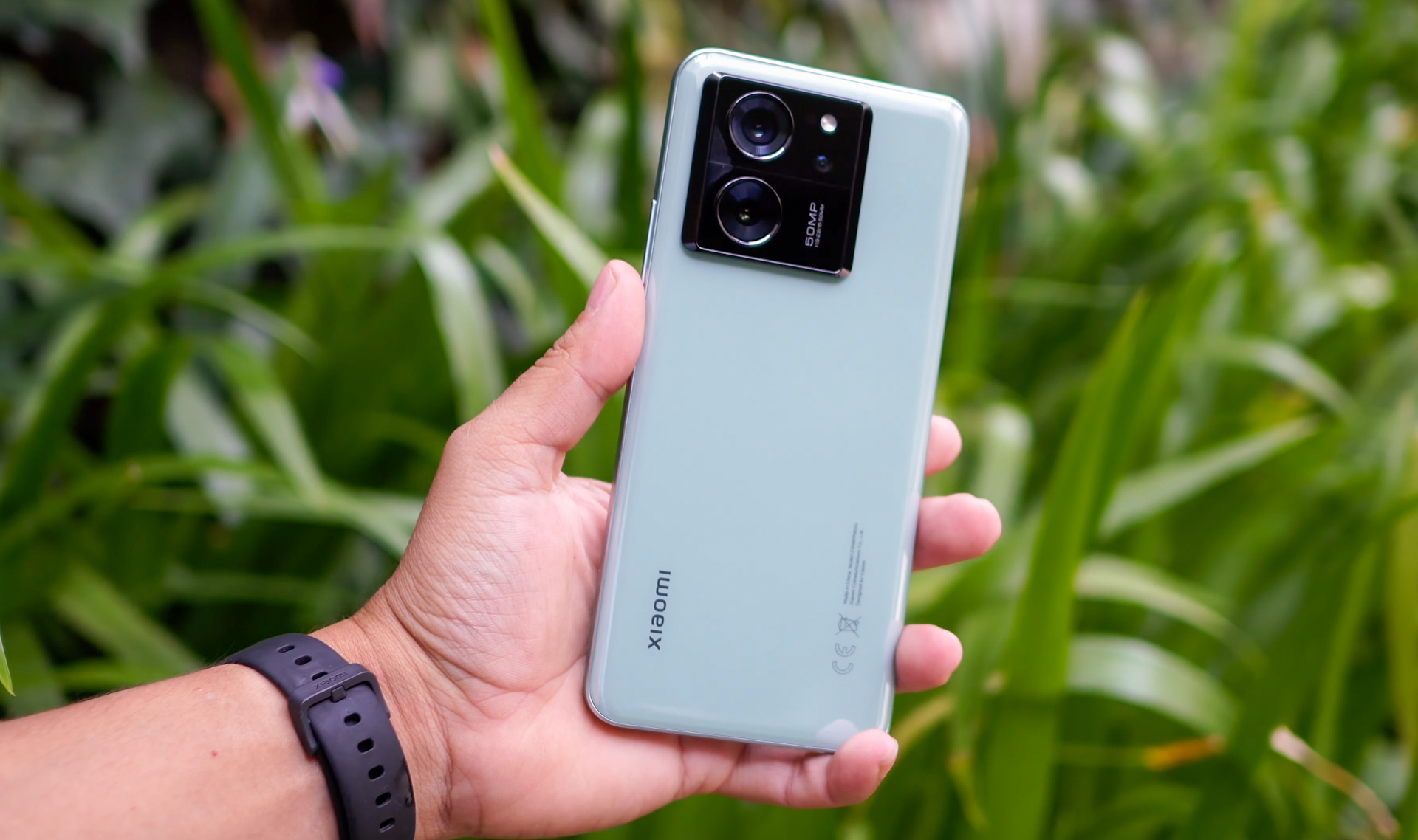 Just a few days after an unboxing video of the Xiaomi 13T revealed almost everything we need to know about the budget flagship phone, a product page for the Xiaomi 13T Pro reveals its key specs and confirms that the Pro model will get Leica branding–at least for Europe.
Shared by Passionategeekz, the Xiaomi 13T Pro is no longer going for the megapixel race like what they did with the 12T Pro. Instead, they are going for a more versatile setup that consists of a 50-megapixel IMX707 main camera with OIS, a 13-megapixel OV13B for the ultra-wide camera, and a 50-megapixel OV50D telephoto camera.
The main camera is the same one used on the Xiaomi 12 Pro, so we expect the Xiaomi 13T to perform very well. The whole setup, in addition, is the same as what you'll find on the standard Xiaomi 13T, so it remains to be seen how the Leica-branded setup on the Xiaomi 13T Pro will be different.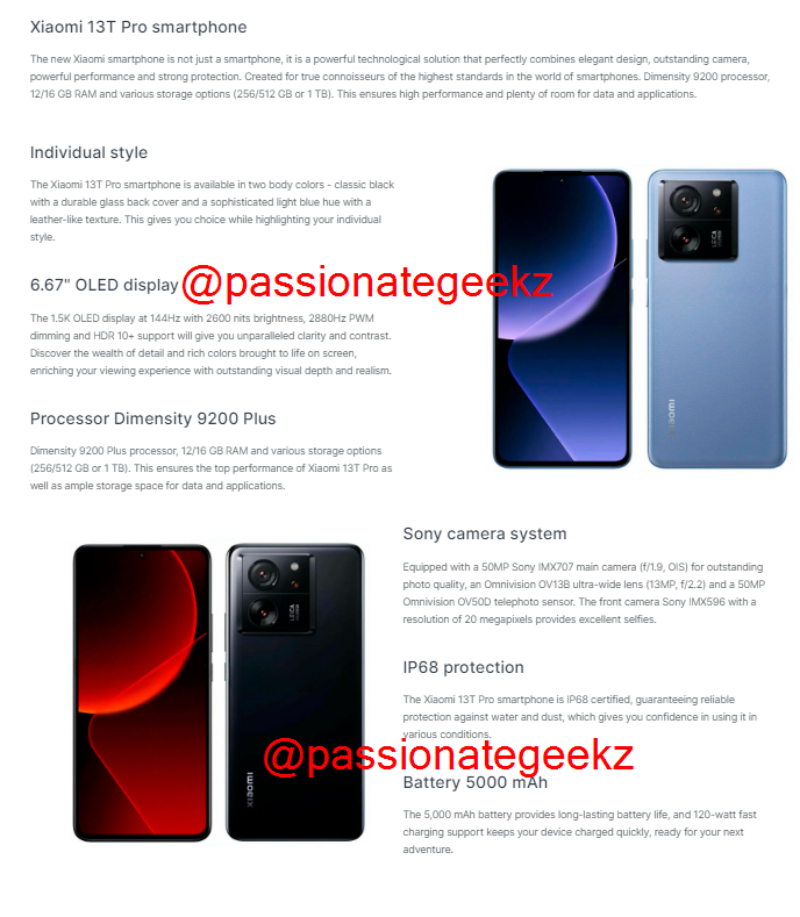 Like the China-only Redmi K60 Ultra, the Xiaomi 13T Pro will be powered by a Dimensity 9200+ processor with up to 16GB RAM and 1TB storage, along with a 5000mAh battery with 120w charging. The Xiaomi 13T Pro will also get an IP68 rating and the same 1.5K 120hz OLED display used on the standard Xiaomi 13T.
Xiaomi is expected to unveil the 13T series soon, so stay tuned to the site for updates.