Xiaomi is going all in with its set of announcements for August 14. After confirming key specs for the Redmi K60 Ultra and Mix Fold 3, Xiaomi revealed key features of the huge Pad 6 Max 14. To be quite frank, it will have an interesting set of features.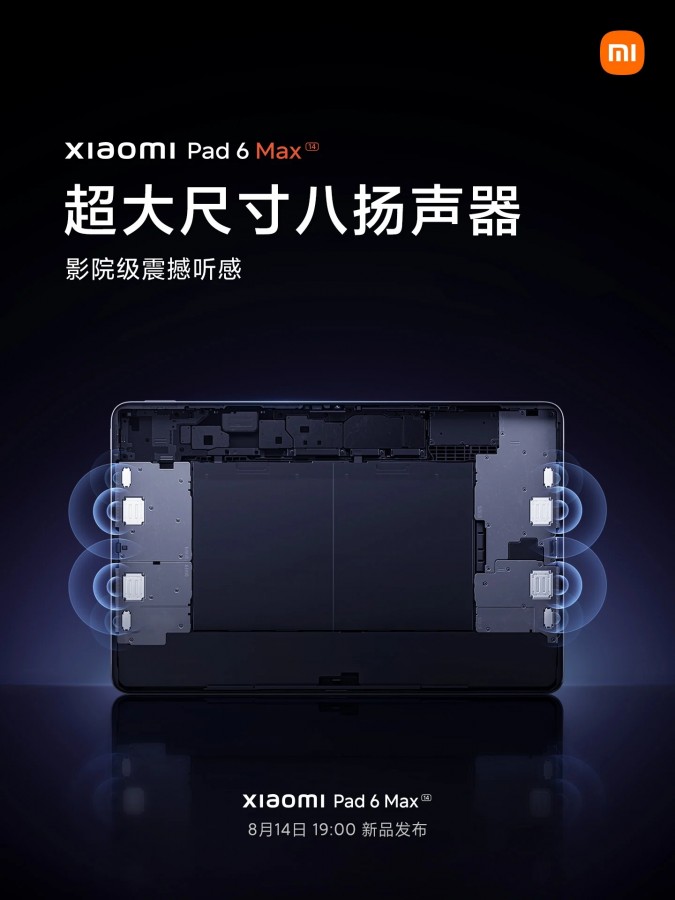 Being a large tablet with a 14-inch 144hz display, the Pad 6 Max 14 will feature an 8-speaker system that should make it great for multimedia. The display will havwe a 4-way split screen feature, which hints that Xiaomi has updated its MIUI to be more optimized on a tablet factor and bring it a step closer to being a decent desktop replacement.
Being a flagship tablet, the Pad 6 Max 14 will be using a Snapdragon 8+ Gen 1 processor that is paired with a huge 15839mm2 vapor chamber to keep thermals in check. The most interesting part about the key specs of the Pad 5 Max 14 is its battery and charging speeds: aside from the huge 10000mAh battery that's assisted by a Surge G1 power management chip, you get 67w wired charging and 33w reverse wireless charging. That means that the Pad 6 Max 14 also doubles as a fast-charging power bank in case you need to top up other devices.
From what was revealed, the Xiaomi Pad 6 Max 14 has a very interesting set of specs that can rival the Galaxy Tab S9 Ultra. We should know more come August 14.