The wait is FINALLY OVER: Disney+ has confirmed that they will officially go live in the Philippines on November 17 with two plans. What makes their arrival exciting is more than the fact that it has been a year in the works, but more of the pricing that will give Netflix a run for its money.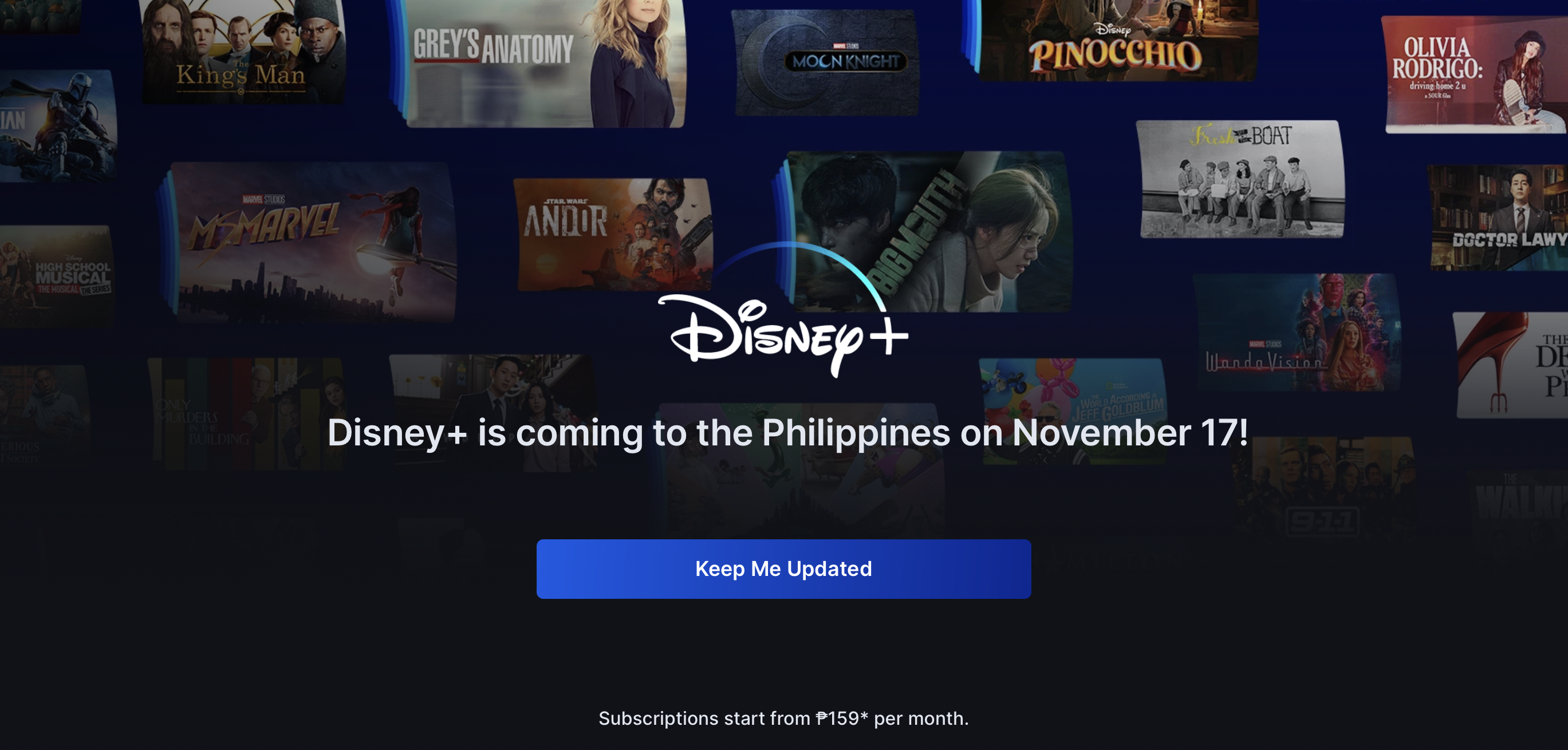 Unlike Netflix, Disney+ is keeping it simple in the Philippines with just a Mobile and Premium plan. The Mobile Plan will cost you Php 159/month, while the Premium plan will cost you Php 369/month. Even more interesting is that there's an annual plan for both, which costs Php 1150 for Mobile (~Php 96/month) and Php 2950(~Php 246/month) for Premium.
Check out the plans below: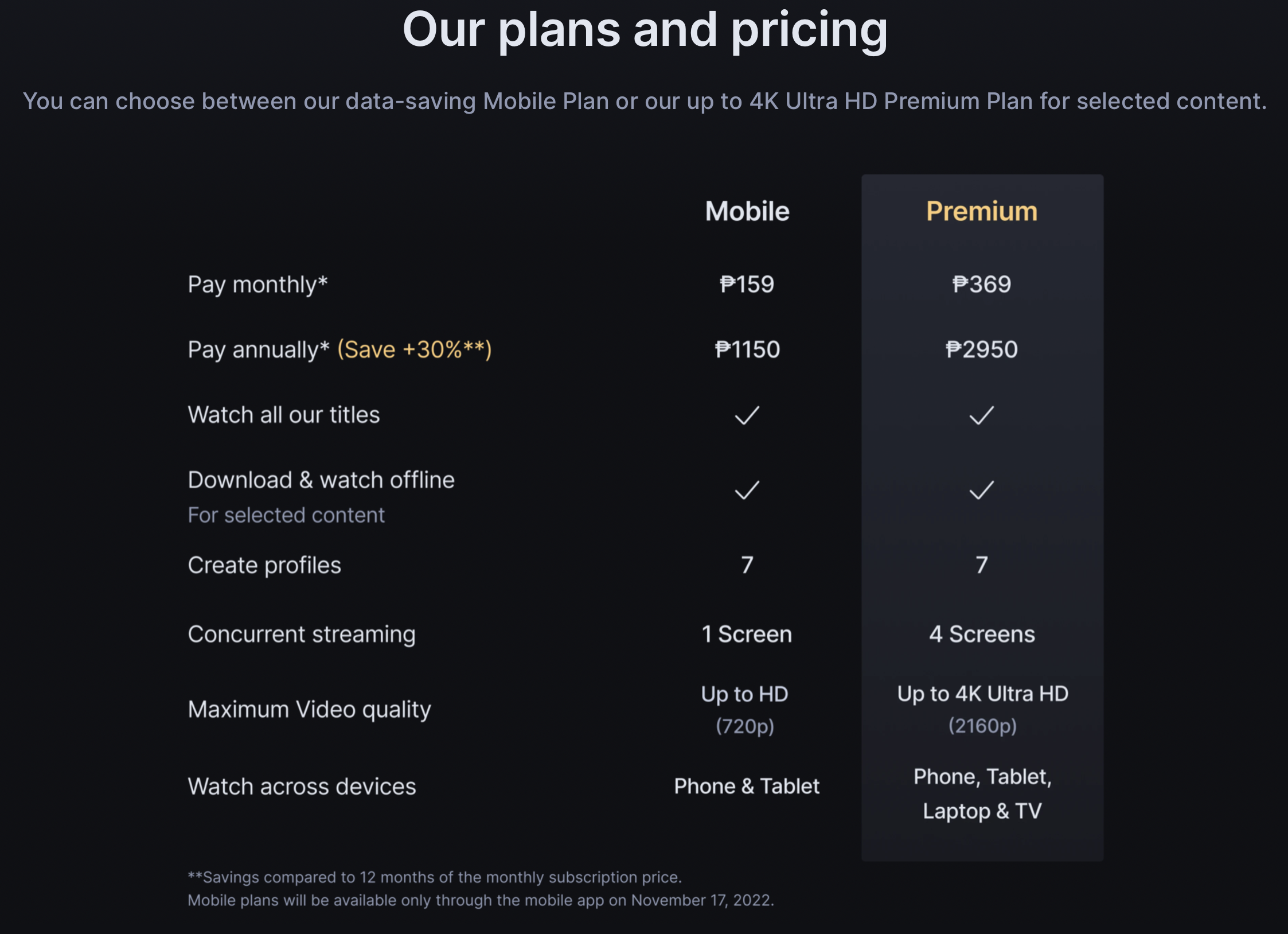 What makes both Disney+ plans exciting is that they undercut all of the Netflix's current plans in the Philippines. With the Premium plan, Disney+ is offering 4K video streams and up to 4 concurrent streams. For comparison, the equivalent Netflix plan will cost you Php 549/month. Should you opt for an annual plan, Disney+'s Premium plan will cost half of Netflix's Premium plan.
Disney+'s Mobile plan is just as aggressive as well. While it is Php 10 more expensive than Netflix's own Mobile plan, Disney+ offers up to 720p streaming (vs 480p on Netflix). Like the Premium plan, the Mobile plan gets insane value for money if you opt for an annual payment.
Aside from an aggressive pricing scheme for both Mobile and Premium, Disney+ has solid content library for the Philippines that include all of the films and TV shows from Marvel Studios like WandaVision, She-Hulk: Attorney at Law, Moon Knight and Loki; all of the Star Wars Movies, and original TV shows from Lucasfilms like The Mandalorian, Obi-Wan Kenobi and Andor. You also get a comprehensive library of Disney and Pixar movies, along with documentaries and specials from National Geographic and video-on-demand and premium live events from WWE.