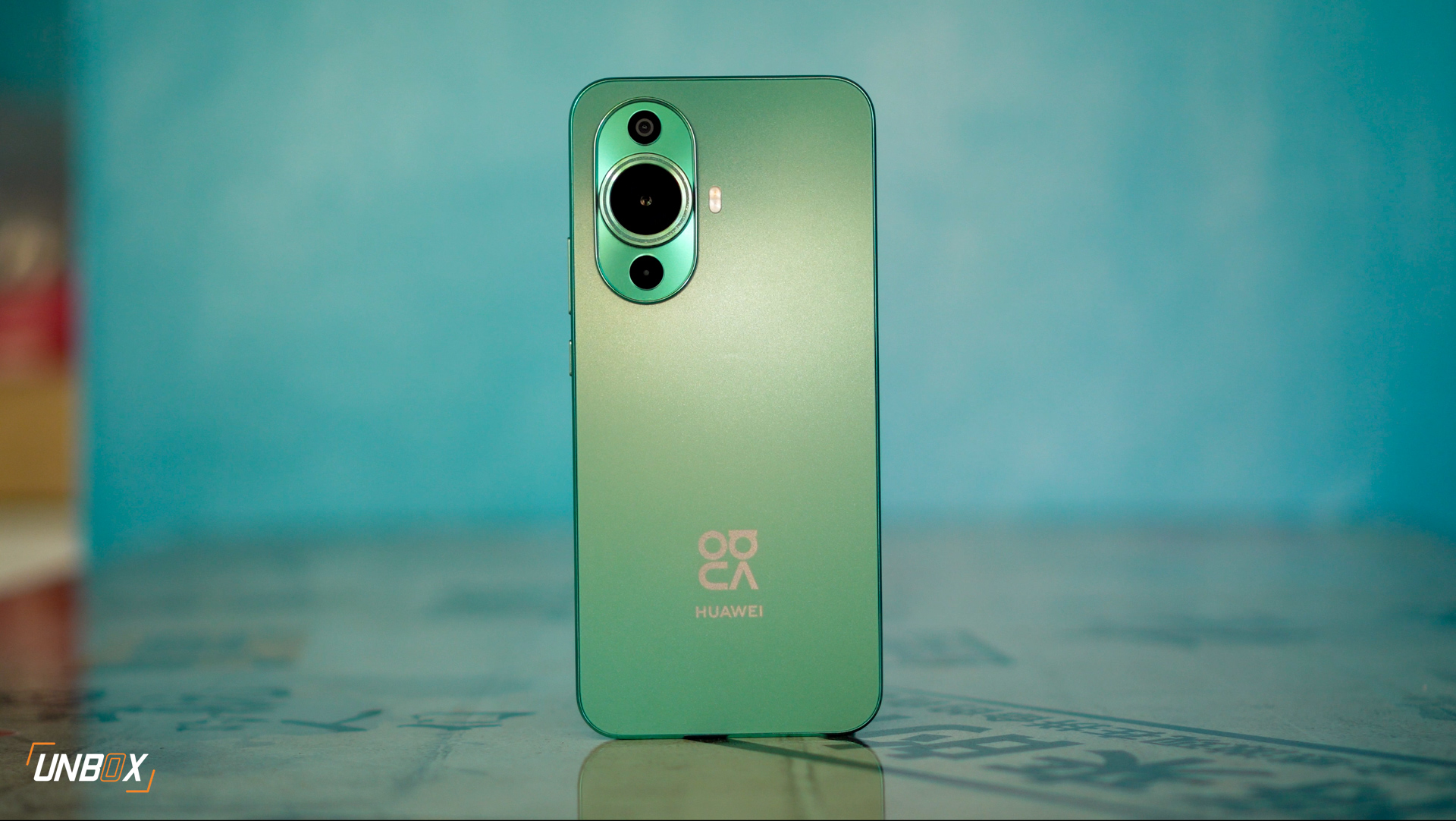 Huawei nova 11 Review Philippines verdict: Despite the lack of 4G and a shift to a flat AMOLED display, Huawei has a solid mid-range offering in the Philippines with the nova 11 especially if you prioritize camera performance. 
Pros
-Stellar camera performance for a mid-range phone
-Bigger battery than its predecessor
Cons
-Same processor as its predecessor
-Flat display instead of curved
After focusing on its flagship segment in the Philippines, Huawei updates its mid-range offerings with the nova 11. An iterative upgrade from last year's nova 10, the vanilla nova 11 aims to improve on all the good things its predecessor offered –and we will determine in this review if Huawei has another solid mid-range offering in the Philippines.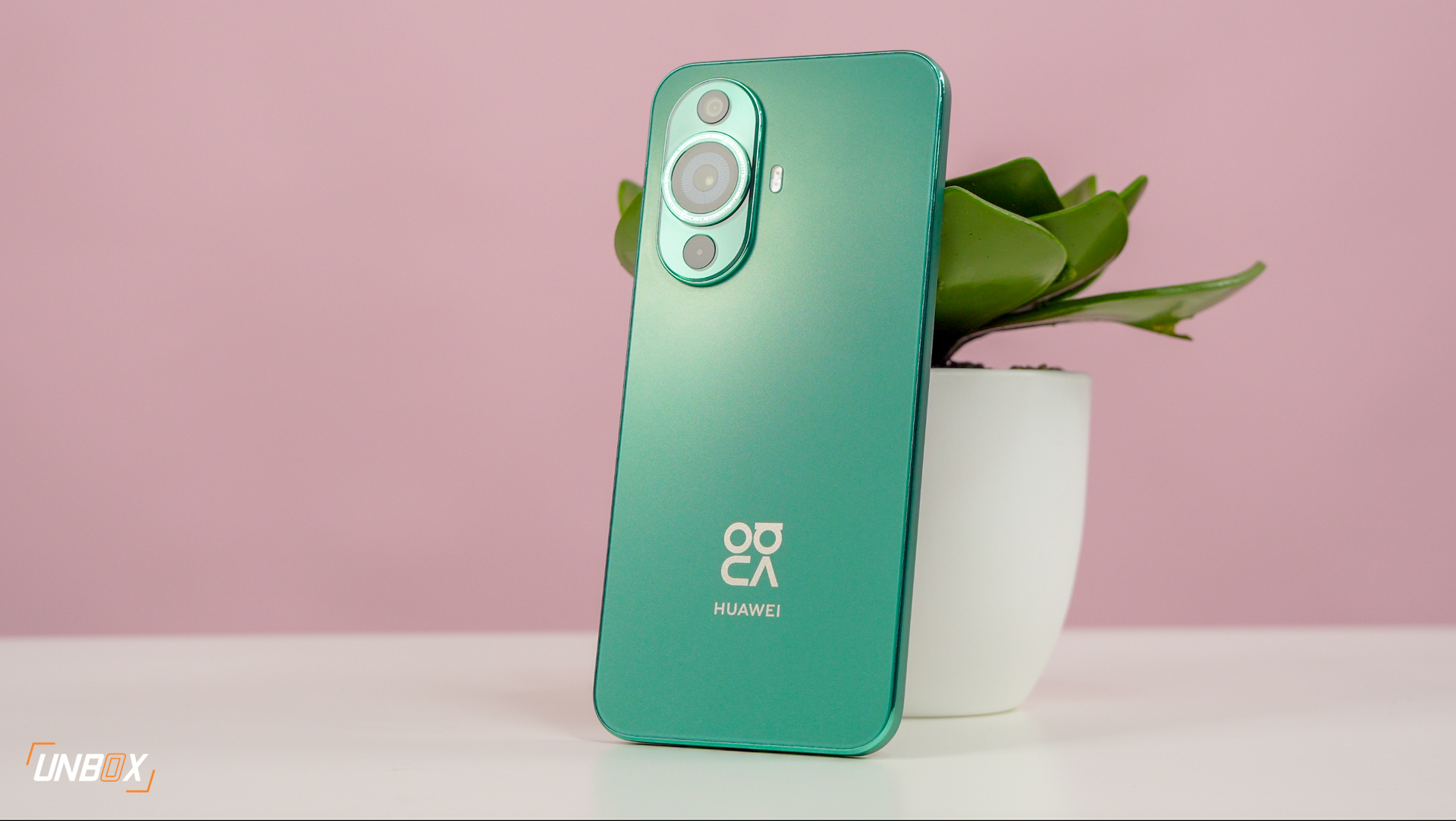 Huawei nova 11 Review Philippines: Design
The nova 11's camera bump is similar to that of the nova 10, though Huawei has done away with the decorative gold rind for a more minimalist look. Despite having three camera lenses, the nova 11 only has two cameras–the third camera lens right below the 50-megapixel main camera is a laser autofocus sensor.
The use of a flat display instead of a curved one–more on that later–is necessary to give the nova 11 a svelte body that's only 6.88mm thin, making it one of the thinnest mid-range phones out there. The nova 11's slender body also gives it flat frame sides for an elegant look.
While it does not get the nova 11 Pro's fancy nova monogram vegan leather back option, the vanilla nova 11 looks clean and premium with the green colorway of our review unit. The back panel has a matte finish, making it resilient against fingerprints and smudges.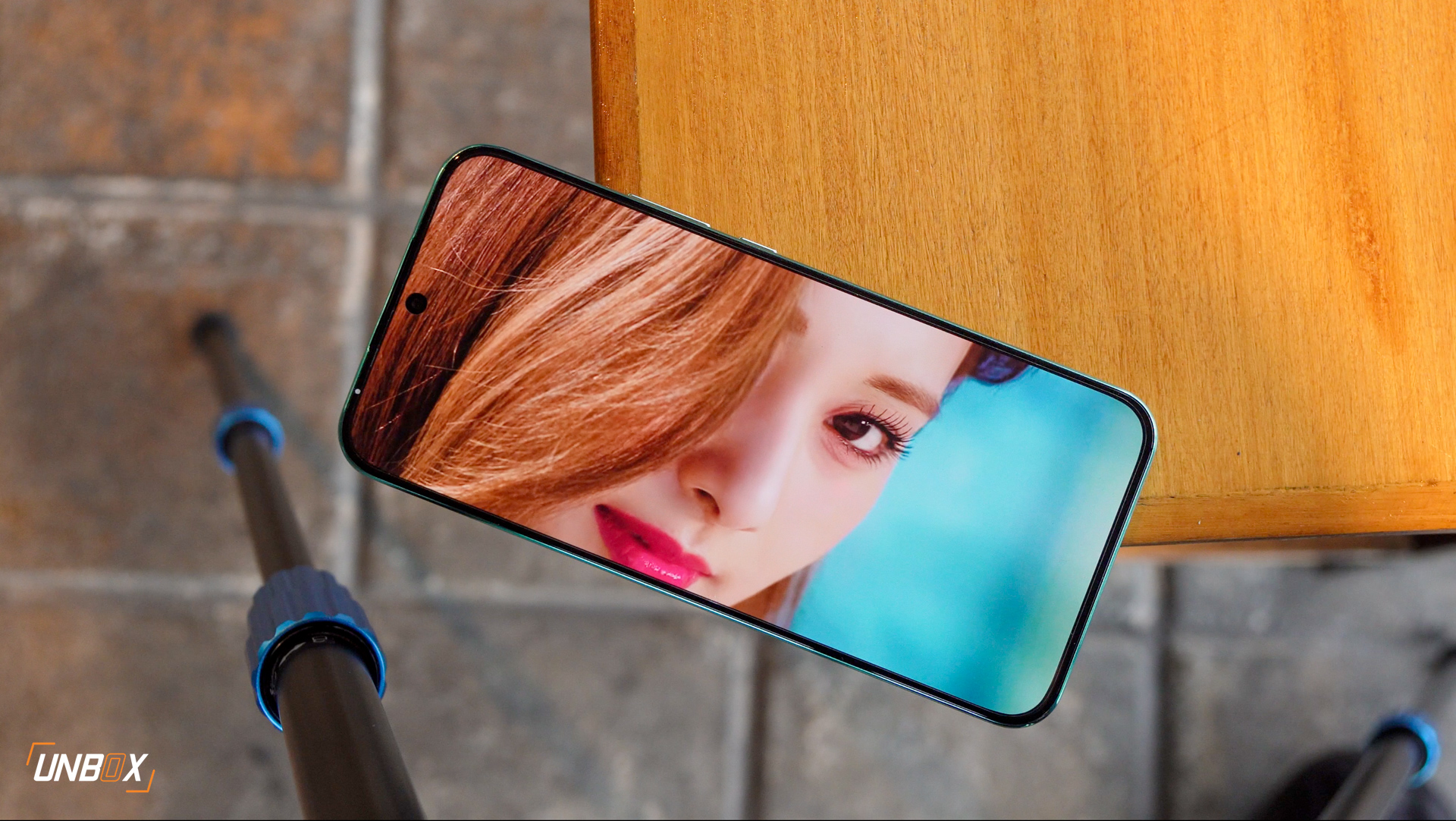 Huawei nova 11 Review Philippines: Display
Unlike the nova 10, Huawei made a strange move of giving the nova 11 a flat 120hz AMOLED panel instead–one with very symmetrical bezels that give it a clean look. While using a flat display may sound like a downgrade, some people prefer this as it is more durable against drops and has fewer tendencies of mistouches on the edges.
Huawei has made strides for its durable Kunlun glass on its flagship P and Mate series phones, and the nova 11 does get the same level of protection for the display. We can attest to the durability of Kunlun glass with our experience on the P60 Pro and Mate 50 Pro, and the same can be said for the nova 11.
Despite a shift to a flat AMOLED panel, the colors on the nova 11 is just as good as its predecessor. You also get Widevine L1 support to enjoy Netflix shows in Full HD quality, along with support for HDR10 content. The otherwise great display is made even better by its stereo speakers–Huawei does not have any audio collaboration for the nova 11's speakers, but they do get the job done.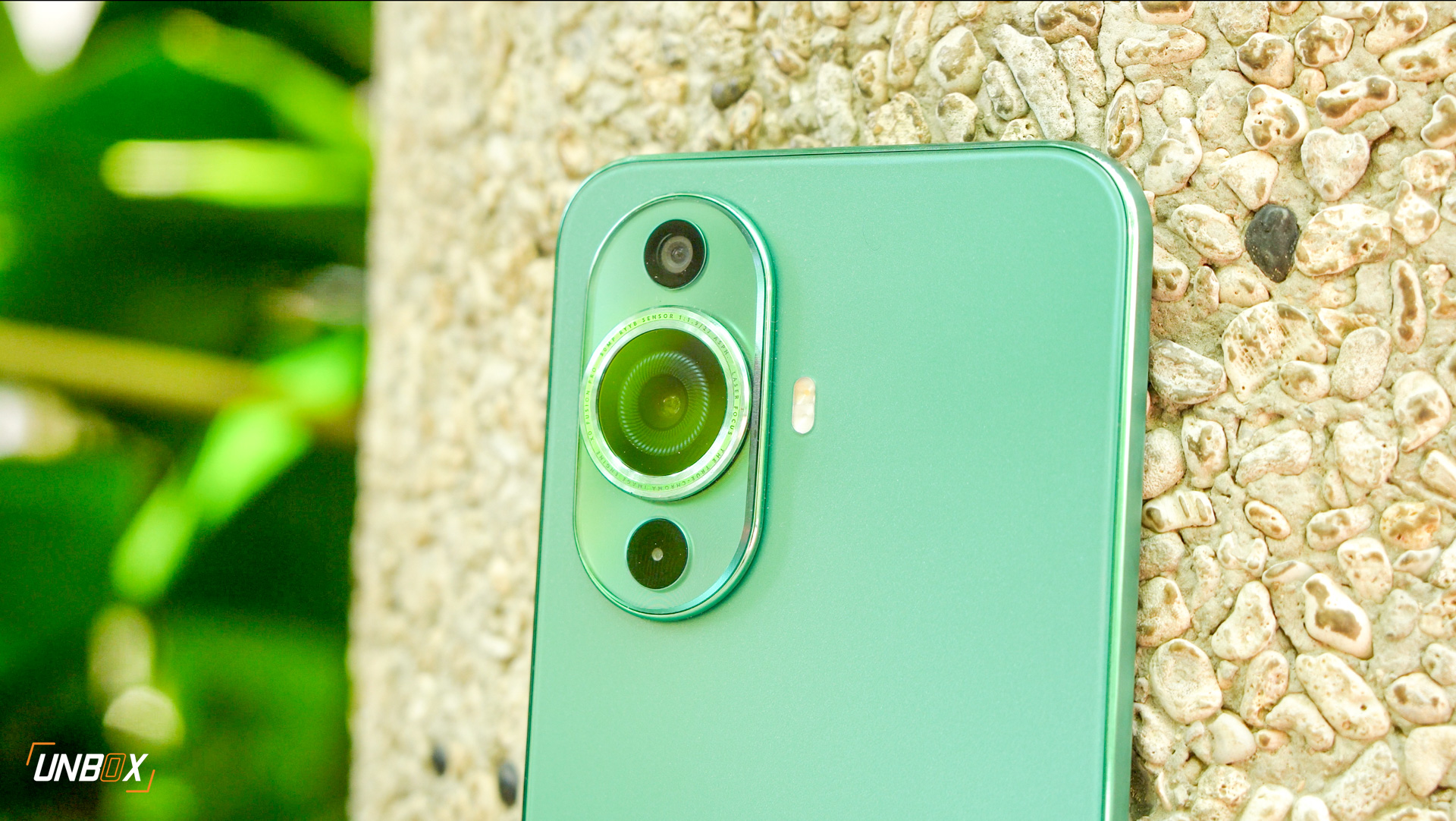 Huawei nova 11 Review Philippines: Cameras
While it has the same front and rear camera setup as the nova 10, the nova 11 keeps things simpler by ditching the otherwise useless 2-megapixel depth sensor. The 50-megapixel RYYB main camera is still class-leading in the mid-range segment. While a number of mid-range phones use a 50-megapixel sensor (usually the IMX 766) for the main camera, the nova 11 utilizes an RYYB array for its sensor to help it capture more light, especially in low-light scenarios.
Despite not having Huawei's XMAGE image processing tech, the nova 11's overall camera performance is better than the majority of the competition, especially in challenging lighting conditions, where it does a great job of balancing highlights and shadows properly without making the overall image look artificial.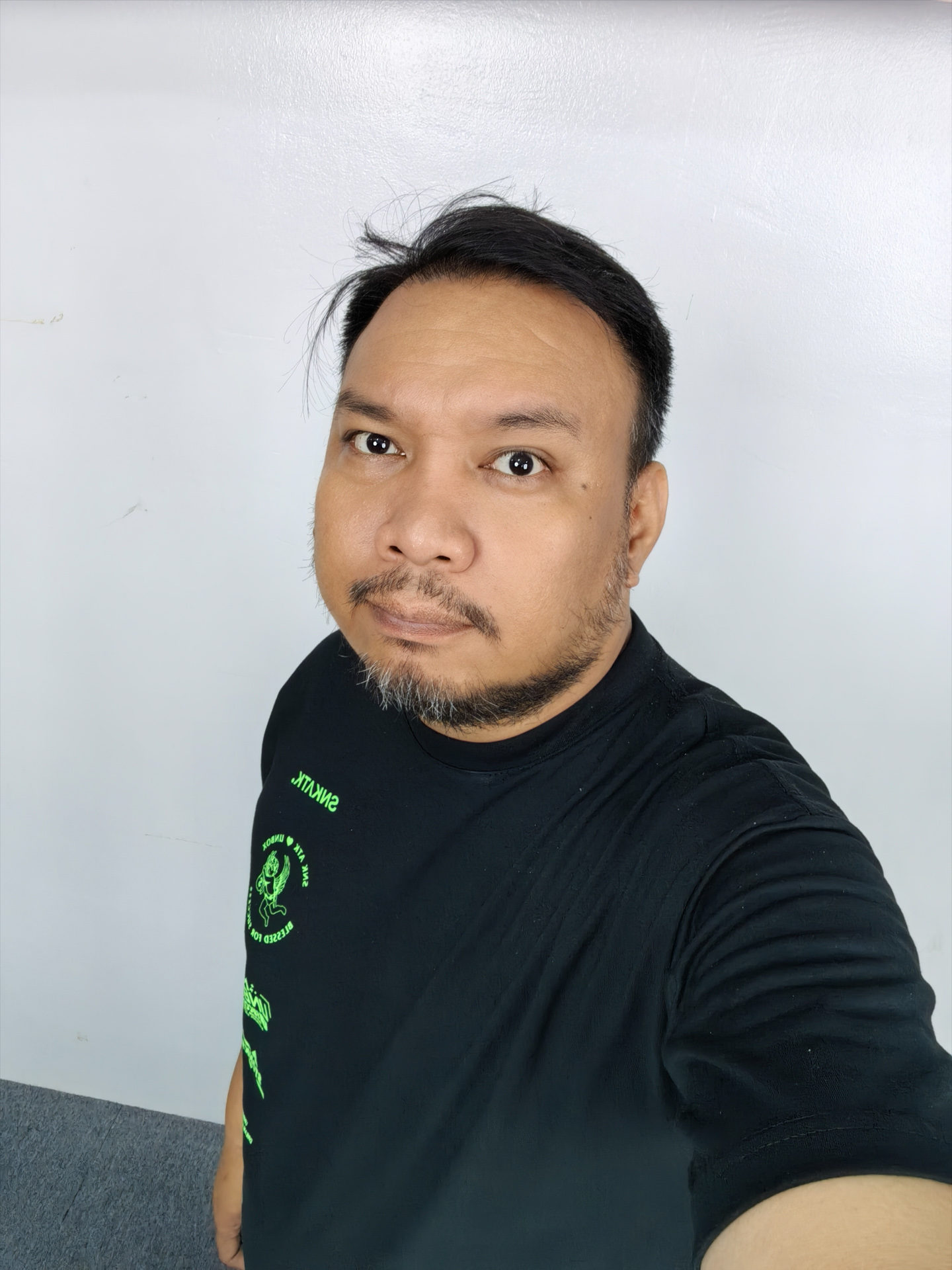 When it comes to selfies, the nova 11 is also a leader in the mid-range segment with its use of a 60-megapixel sensor that has a wide 100-degree FOV. This allows the nova 11's selfie camera to cover a bigger area compared to other selfie cameras used by its rivals.
Just like its predecessor, the nova 11 can shoot 4K videos for both front and rear cameras and has support for EIS, making it a great mid-range option for content creators who are looking to create vlogs on the go.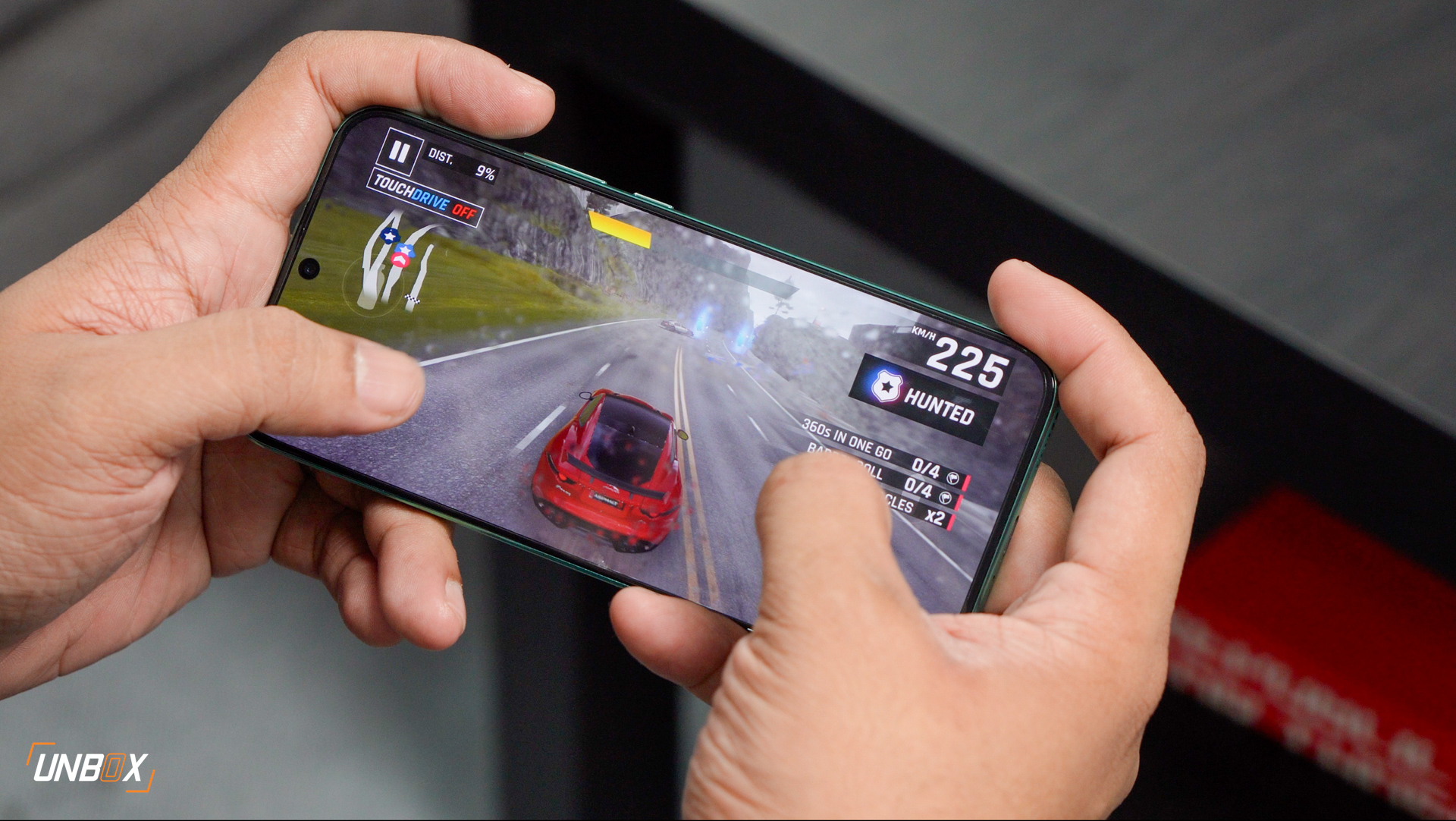 Huawei nova 11 Review Philippines: Internals and Battery Life
Following a similar trend with most mid-range phones recently, Huawei has decided to use the same processor it has been using for the past 2 generations with the nova 11. That being said, you have a familiar setup that consists of a Snapdragon 778G processor that's paired with 8GB RAM and 256GB internal storage.
Aside from being limited to only 4G connectivity, we wished that Huawei opted for a slightly newer processor like the Snapdragon 7 Gen 1 for the nova 11. Don't get us wrong: despite the Snapdragon 778G showing its age at this point, the 2021 upper mid-range chip still has plenty of life, based on both synthetic and real-life tests.
The Snapdragon 778G is still up to par with most 2023 mid-range phones in terms of performance, and can still handle some of the most demanding mobile games in the market–and this includes playing Genshin Impact at the highest graphics settings at 30FPS without any throttling problems.
Like any Huawei device, the nova 11 does not have Google Services, but we have to give props to how App Gallery has improved through the years to make the majority of the most used apps accessible through Huawei's own software ecosystem.
Despite its slender body, Huawei managed to increase the battery capacity of the nova 11 to 4500mAh, which is a solid 500mAh increase over the nova 10. We got 12 hours and 45 minutes in PCMark's battery benchmark test, making the svelte nova 11 capable of lasting for a full day before needing a top-up. Charging speeds remain the same at 66w, which is what we think is the most practical fast charging speed for any phone in 2023.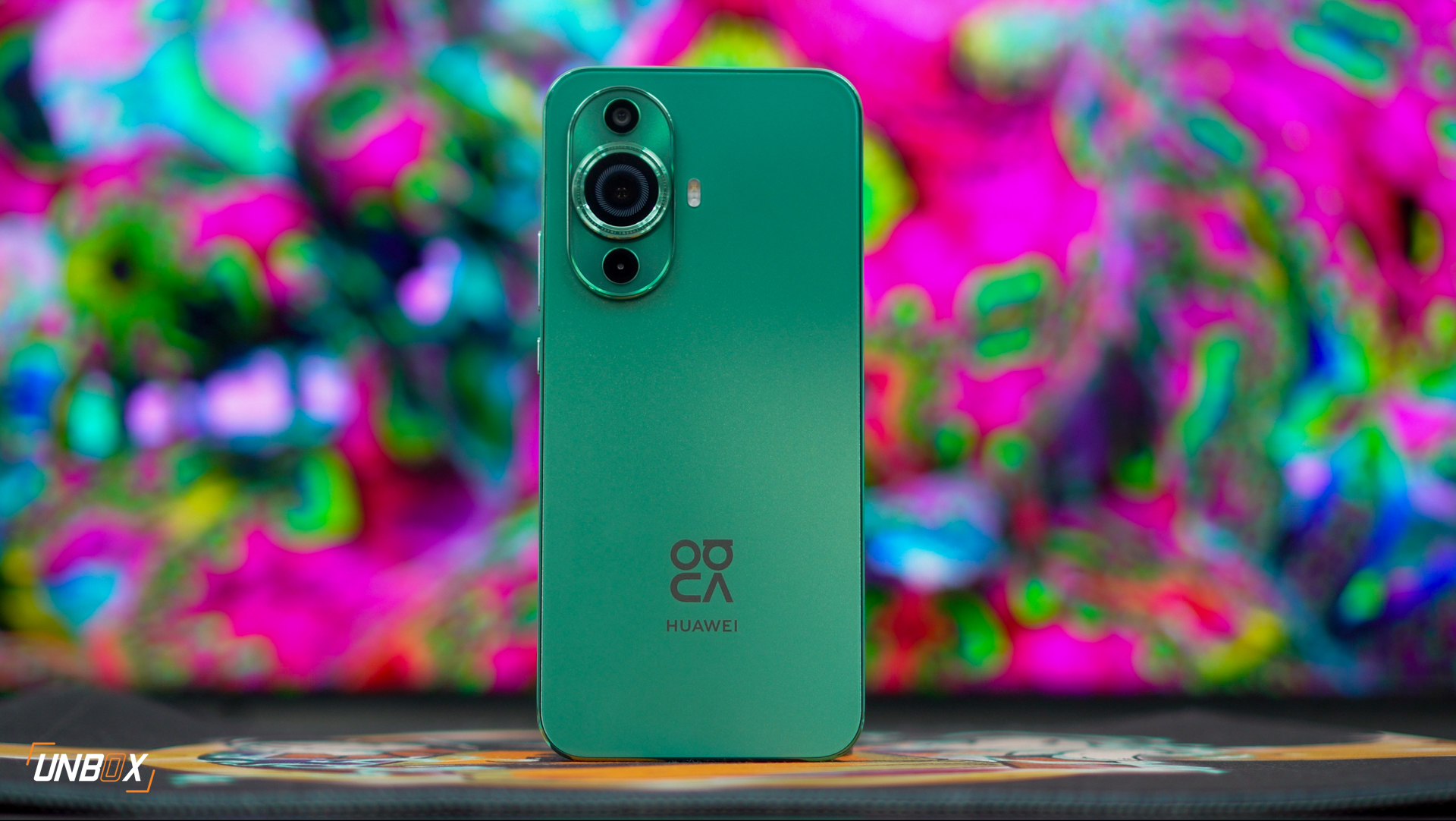 Huawei nova 11 Review Philippines: Wrap-up and Conclusions
Despite not having a significant upgrade when it comes to internals and a shift to a flat display, the Huawei nova 11 retains its reputation as one of the most solid camera-focused mid-range phones in the Philippines. Huawei also managed to push design limits further with the nova 11 by placing a bigger battery while keeping the overall thickness at just under 7mm and making the phone look very premium for its price.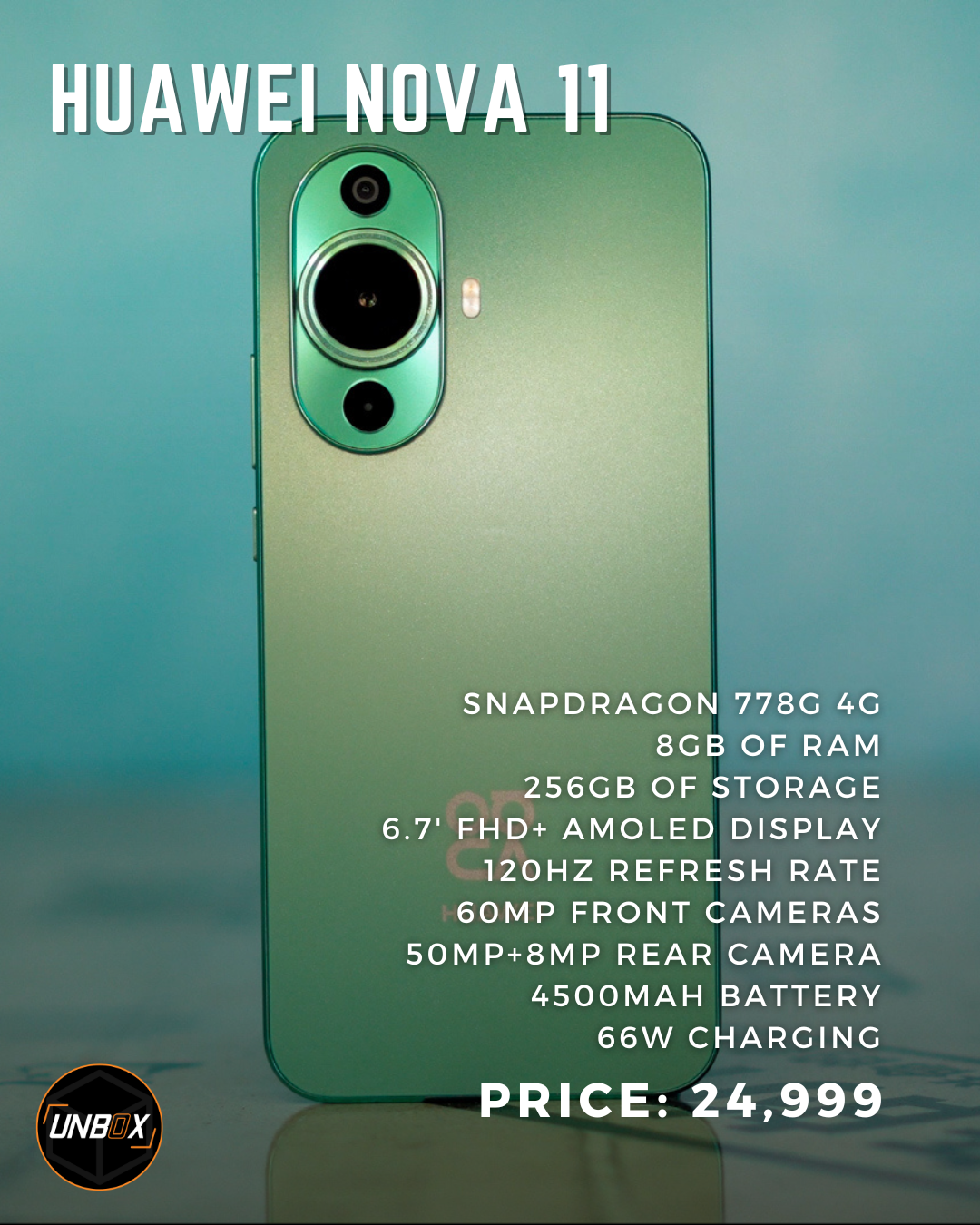 Huawei nova 11 Review Price Philippines
The nova 11 is priced at Php 24,999. Those who will pre-order the nova 11 starting today (June 21) will get a Watch Fit as part of their purchase.