As LTO continues to combat fixers and red tape, the government agency is working to expand its online registration to PUVs as well. In the current iteration of the LTMS, users can apply for a driver's license renewal and renew the registration of their vehicles–provided that their vehicle's registration is already registered with the user's LTMS account.
"May initial meetings na po tayo sa LTFRB para magkaroon ng interconnectivity at ma-access ang mga certificate of public convenience (CPC) nang sa gayon ay iyong mga may ari-ng mga PUV as puwede na rin makapag-renew online," LTO Sec. Jose Arthur Tugade said.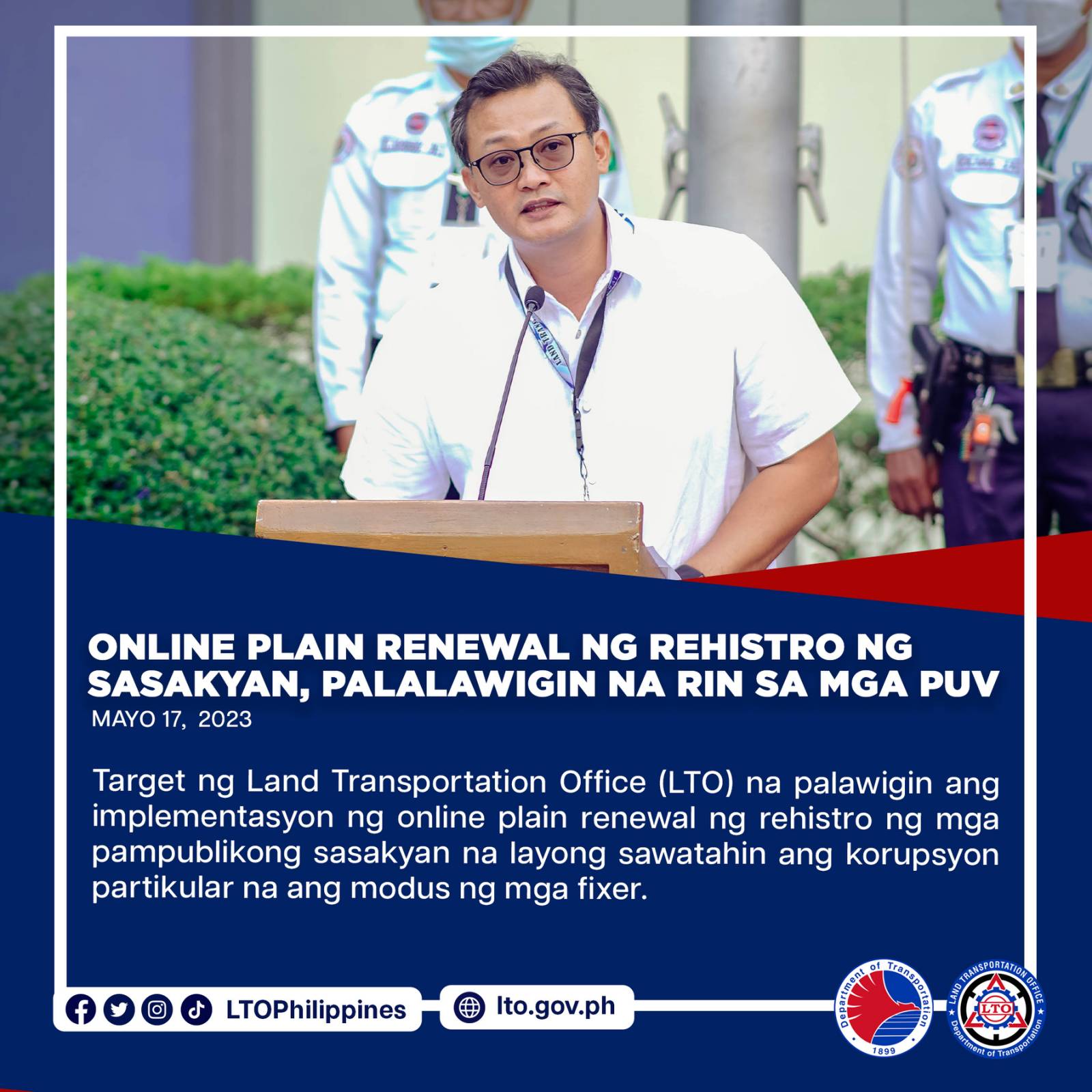 While the initiative is much appreciated, LTO is expected to face challenges with implementing this, as not all PUV drivers are well-versed in using the internet–and more so with using LTMS. Just like its plans for a digital driver's license with DICT, the LTO needs to address some concerns in order to make online registration for PUVs a hassle-free process.
That aside, this initiative from LTO is a positive one, as it should ensure that PUVs nationwide will be roadworthy. "The LTO and LTFRB must assure that the PUVs plying our roads are roadworthy units. We want to ease the burden of PUV operators when it comes to the renewal of registration of their units," Tugade adds.