Every year, there's a lot of hype around Google Pixel products. They're direct products of the developers of Android after all. There is this firm belief that finds its origins even in the Nexus days; "stock Android provided by Google reigns supreme in smoothness over any manufacturer skin." While that advantage has dwindled in past years, we're still looking forward to the Pixel 7 as the latest iteration of the company's smartphones. Now, you can take a look at an actual developer unit since it was listed on eBay ahead of time by an unsuspecting individual. Here's what we know.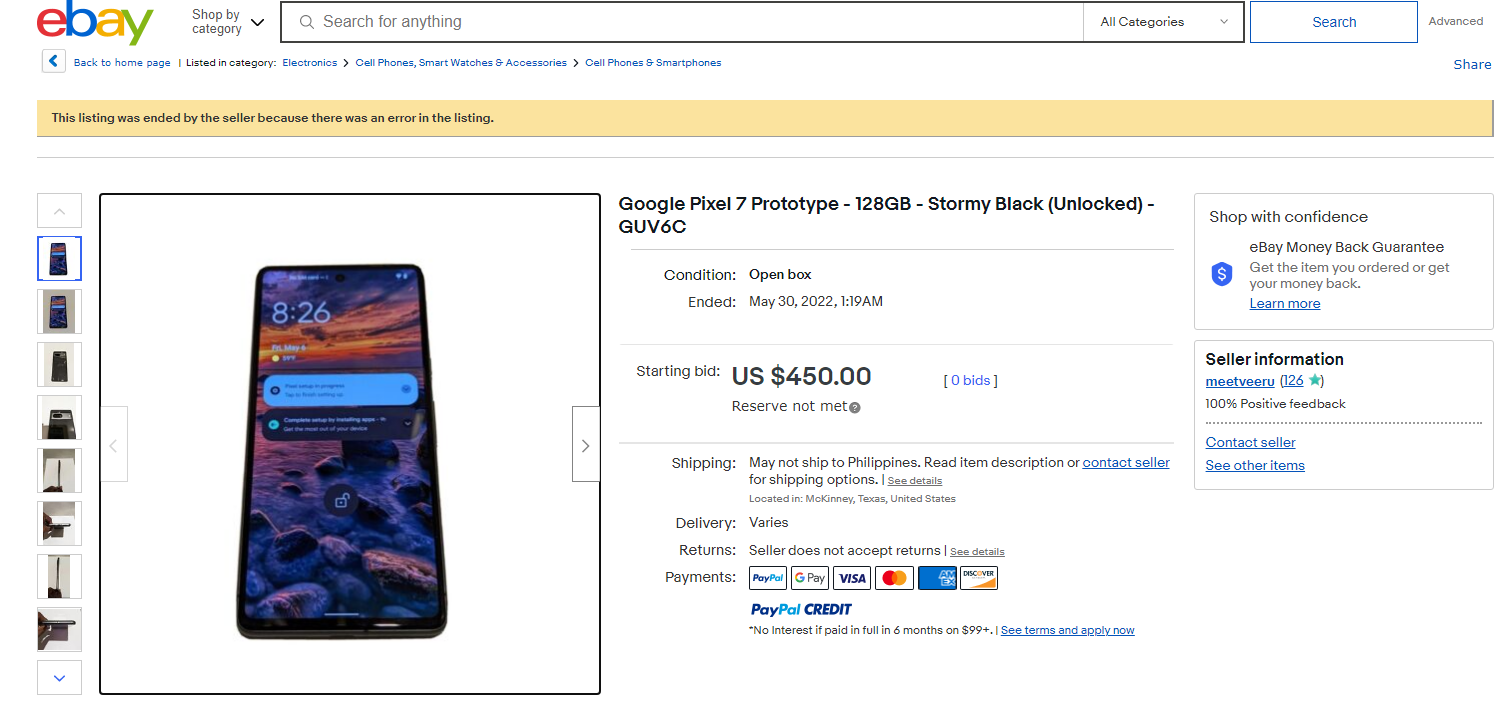 The most likely scenario is that a wholesaler had one in their possession without knowing what exactly it was or how much hype it had generated. Due to this misunderstanding, he had sold it off to a random equally-unknowing person who in turn listed this device online for a quick flip. This mishap is still on the web as the listing can be accessed here, although we suspect it may be taken down sooner or later.
What we see in the images more or less confirms what Google revealed at its I/O event. The expected chipset is the next-generation in-house Google Tensor chipset, which made its debut in the Google Pixel 6. We can expect more power to stand up to the best of Snapdragon, Exynos, MediaTek, and other SoC manufacturers within the space.
The whole camera bar is also said to be made out of aluminum, with the rest of the rear constructed out of a premium glass. The front has a simple hole-punch display with a chocolate bar shape and a little chin at the bottom. We're not exactly sure of the technical specs of the display, but we can infer either Full HD or Quad HD resolution, AMOLED tech, and a refresh rate in the 90-120Hz range.
In the images, a USB Type C port with dual bottom-firing speakers can be spotted, as well as 128GB of internal storage. That is all we know for now – however this might expedite Google's plans to reveal more information on the Pixel 7 while the hype train is still at its peak. If they don't move, someone else probably will.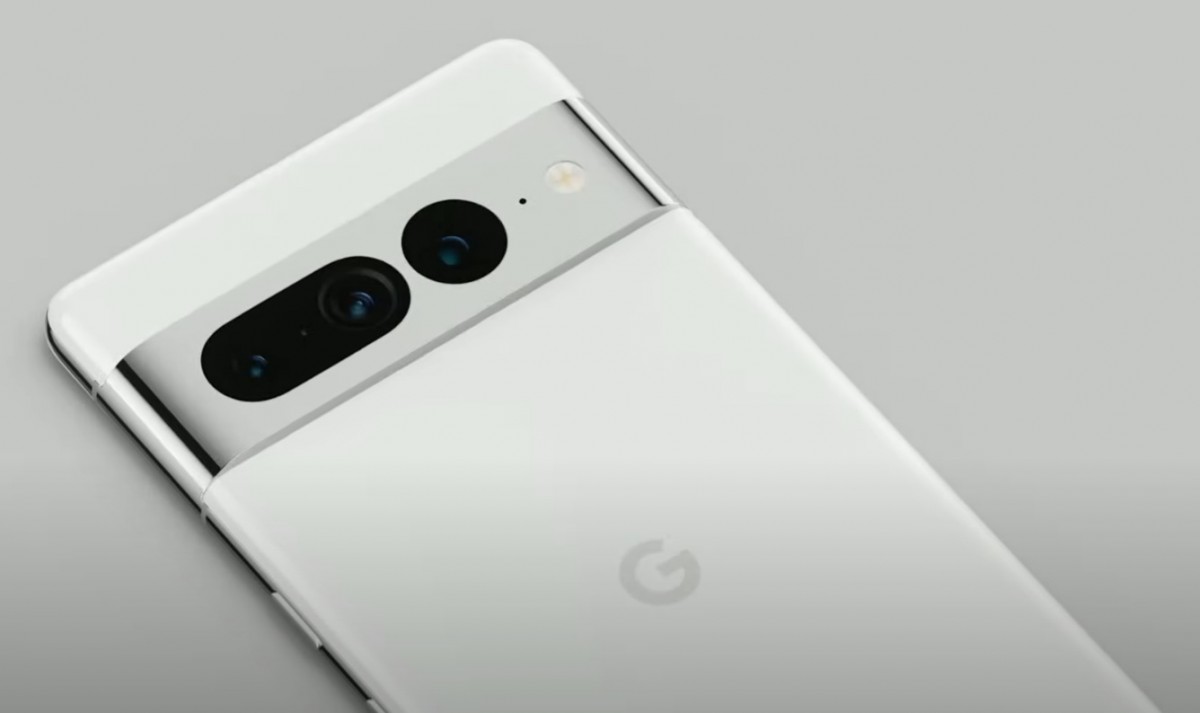 This is what the device looks like in the official renders, so there's a high chance this is all legit. Either way, we're looking forward to it!